Earning $30,000 in just 30 days 😯 – does that sound like something that can be easily achieved? Well, this might not be something impossible; but, for a common man with a day job and looking for something to ensure that all bills are paid, making this kind of money sounds like a dream. But, one man did it. If you ask me, how. The answer is Amazon FBA Selling!
Growing a six or seven-figure eCommerce business through Amazon is not a difficult job for someone diligent. The process can become easier and more productive if you opt for the Amazon FBA (fulfillment by Amazon) Program. Since its launch, the FBA program has already witnessed a sharp growth in popularity among sellers. It also tops the list of programs for online sellers in terms of the trust factor.
When you avail this program, you need not worry about most of the backend operation of the eCommerce business through Amazon. You get to be stress-free about logistic, packaging, warehouse, and courier service. Besides, it gives you the freedom to make your own brand, along with your custom eCommerce website.
They also provide after-sales support and customer service to help maintain the reputation of your private label. You can solely concentrate on finding new products and their selling opportunities through this global eCommerce site. Besides selling exceptional items and attracting customers towards your products, they will take care of the ancillary factors in this FBA program.
So, how much do you think can one earn with Amazon FBA Selling?
The earning potential can be deciphered from the stats reported by various successful Amazon business owners in the past.
Some of the highest earners that we know of are Spencer Haws from Niche Pursuits, who made almost $40,000 in 30 days, Nate and Alysha from Hustle buddies earning 30,000-40,000 every month, and Chris Guthrie from UpFuel, who earned $3,000 in 30 days. James Amazio, founder of Feedbackz earns $50,000 per month, from his eight-month-old business.
These reports show a 5-7-figure earning is possible, with the help of the FBA model.
Sounds too good to be true? Well, in that case, here is an inspiring trending success story of a couple who made enormous profits with the Amazon FBA program. In short, this duo carefully chose a product (Bras! 8-O), spent around $11,000 to stock up the inventory on Black Friday Sale. And, then went on to sell them – for a massive $30,000! What's, even more, impressive is that they made it in just 30 days!
Let's enjoy a motivating chat with the couple of the hour, Nate Jackson and Alysha, today! Over the life of this business, the dyad sold over $1,000,000 of products while starting it with only $100. Their current Net profit is roughly 25% of the gross sales.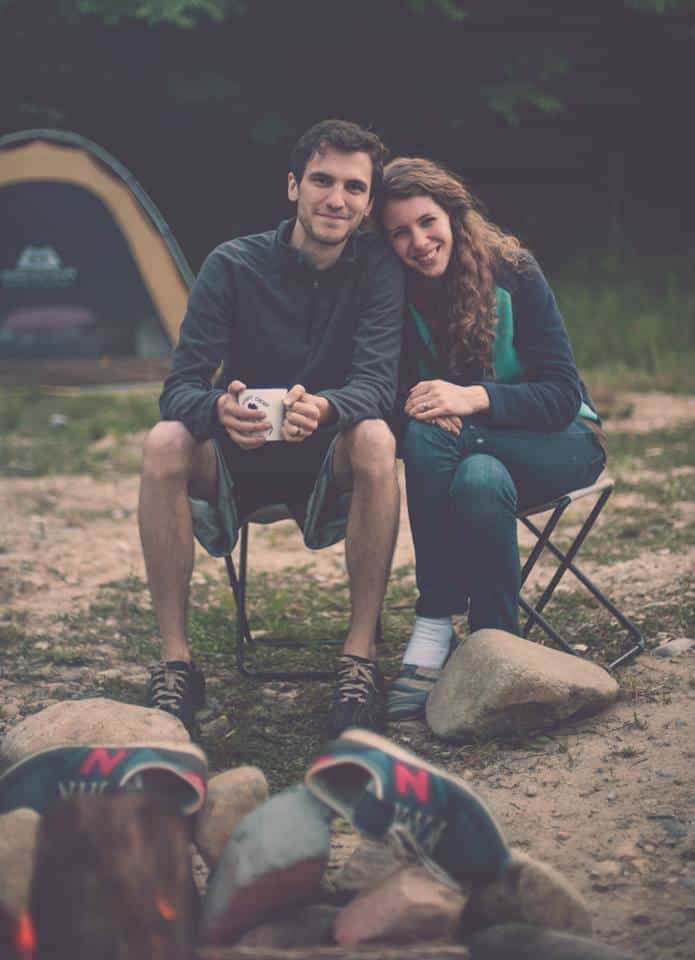 1. Hi Nate and Alysha, can you tell us a little about yourselves? What interested you into this Business?
Hi! We currently live in central Florida and are proud owners of an Amazon business that we started 2.5 years ago. We are also foster parents, and both work from home and get to spend time with our two little ones. Previously, we were elementary school teachers, and while we loved it, we found that it would be difficult to raise a family on a teacher's salary in Florida. Nate began looking into other streams of income and happened upon information about retail arbitrage on Amazon. It interested us because of how scalable it is, and how it can have a low entry cost. We started this journey with $100 and have now sold over a million dollars of product.
You can take a look at our stats for the past 30 days down here: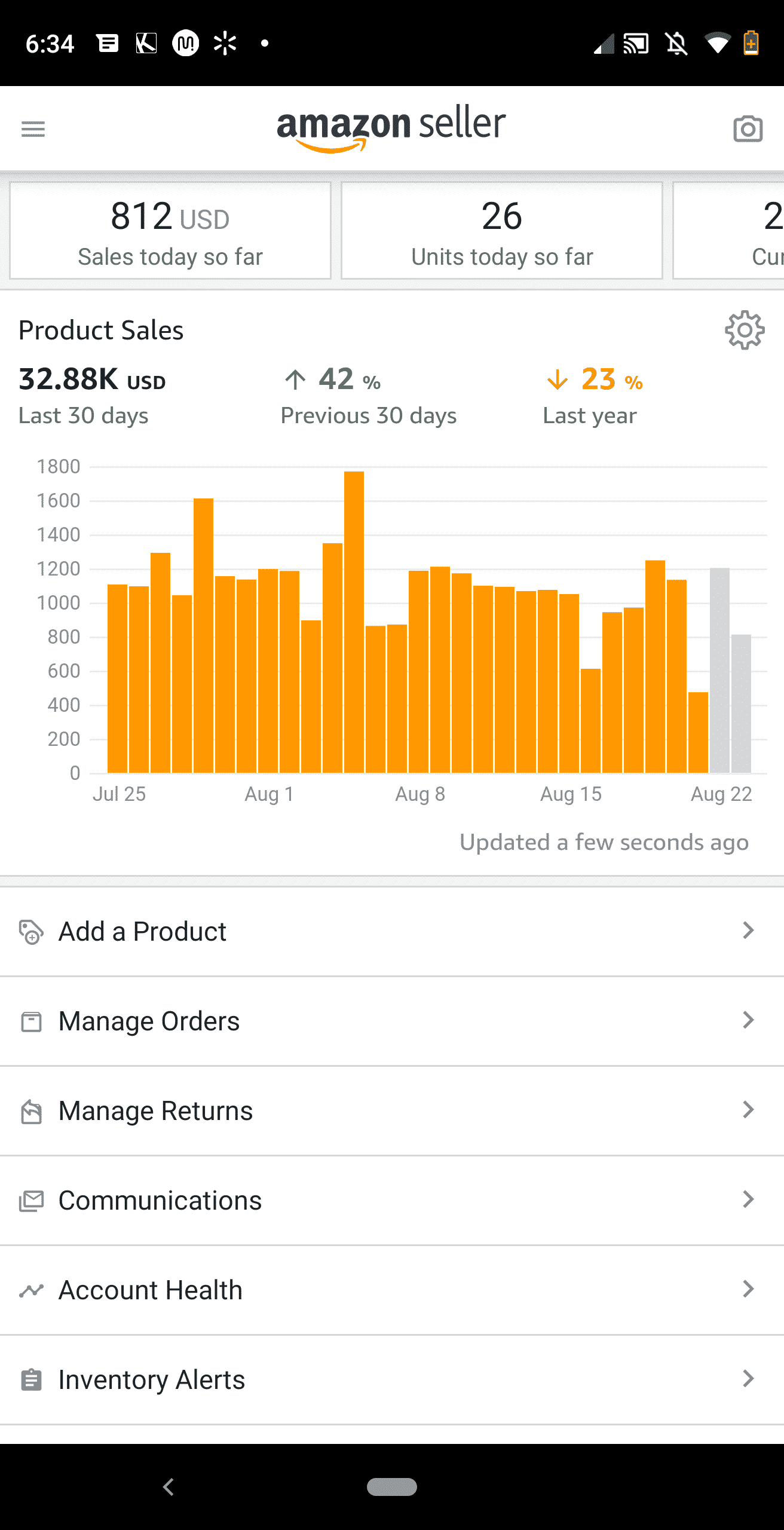 2. I heard Amazon FBA is not for everyone! Is this true? Can one really make money on Amazon FBA? And, Is it still worth trying out in 2019?
As you can see, our stats show it all. But, allow me to explain.
I think that MANY people can do Amazon FBA, but if someone isn't willing to put in the hard work and time, then it's definitely not for them. It's a very repeatable business model, but it does take a lot of hard work and usually, you won't see immediate profits because you will often be reinvesting those profits back into your company. It is absolutely worth trying in 2019, but not for someone who thinks that it will be easy money.
Once you get going, things to get easier, but the beginning is very labor-intensive. It's so worth it, though, because now we get to make our own schedules and have a very flexible lifestyle.
3. How much money does one need to start with Amazon FBA?
Well, it depends on which type of Amazon business model you're going to try and replicate. The three main types are Private label (PL), wholesale (WS), and retail/online arbitrage (RA/OA). The first two take a considerable amount of money, usually 5-10k, and you need to be okay if it fails because your first products don't usually work out. What we do is the third model, retail arbitrage. With this model, you can start with any amount of money that you want. We started our business at $100 because we wanted to make sure that it was a viable business before investing a lot of money.
4. How to find Badass products that actually sell?
Using the Amazon seller app, we scan items in stores to find out how often they are selling, and how much they are selling for. If the math adds up and makes us a profit, we buy it.
5. What made you feel confident about the product (selling bras) you picked?
Any product that we buy will fit within our criteria of how fast it sells and how much profit we will make. As long as we've done our due diligence then we don't have to guess if a product will sell.
6. How to assess, which products sell well on Amazon?
Amazon uses a system called "rankings" that put products in order of how well they are selling. For example, a book that is ranked 2,000 sells much more often than a book that is ranked 900,000. The lower the ranking, the more often the product has sold.
7. Where did you (Nate) actually buy the stuff and what suggestions do you have for others?
We shop at your everyday stores. Walmart, TJ Maxx, or Target are all great places to start.
8. How did you arrive at the cost of the product?
Because we are simply "restocking" Amazon's shelves, Amazon has already set the price of the product. We use that to determine how to price our inventory.
9. What are the worst trends you rode on at Amazon FBA with the best return on investment?
We don't follow trends on Amazon since we aren't creating our own products. We're simply purchasing items that they are frequently bought.
What are evergreen products that no matter what the economy is like, the people are still willing to buy them?
When we shop, we use data, including ranking, to determine what we should buy. One piece of advice we always give people is that you shouldn't shop only for what you believe people want. Just look at the data!
10. Can you spill the beans about Amazon FBA fees?
A lot of people complain about how high Amazon fees are (for example, compared to eBay fees). What is important to remember is that FBA stands for Fulfilled by Amazon. Amazon stores the products in their warehouse ships them to customers and owns the platform the products are sold on. While the fees are high (about 30%), Amazon also absorbs almost all overhead costs. We don't have to worry about: buying a warehouse, distribution, packing, fulfillment, hiring employees, paying health insurance to employees, heating a warehouse, advertising, marketing, customer service… you get the idea. This is why this type of business is nearly infinitely scalable.
11. I am sure you had a zero to little knowledge about Amazon FBA when you first started. But how did you learn about it? Did you take some courses? What type of learning did you have?
We almost never recommend a course for people, because you will learn more from making mistakes and learning lessons from them. We didn't take any courses and just put in a LOT of time researching, working, shopping, and growing our business. When you're researching, our advice is to understand that there are three different models (private label, wholesale, and retail arbitrage)of selling on Amazon.
Usually, when you just search "Amazon FBA, you will get results for all 3 of the business models. Most courses sold are only for private label. We highly advise that if someone is new to Amazon, they should not start with the private label due to the risks, high investment cost, and lack of experience the Amazon platform. It's perfectly fine to do private label eventually, but we recommend starting with retail arbitrage as a way of learning how the Amazon platform works and to build us business capital.
12. What would you advise to people who'd like to venture in Amazon FBA?
We recommend that they:
Get connected to other sellers. We have an awesome community on Facebook called "Hustle Buddies" that provides a lot of support to new sellers, and also helps experienced sellers grow their business even more. Don't try and reinvent the wheel, and instead seek community.

Open an account and scan stuff around your house to practice

Learn to read the data and trust it.

When you are just starting out, don't purchase a lot of one product, because you are still learning what sells. Instead, buy a small amount of many different products.

Don't be afraid to make mistakes. They might cost you a bit, but in the long run, those lessons learned will benefit you.
13. Is there any course that you could recommend for beginners that you think might be helpful to them?
All of the information is out there and can be found for free if you have time to look for it. Join a Facebook group, or go on Youtube. If you're going to put money towards something, definitely put money towards the product.
However, if you are limited on time, I (Nate) offer coaching sessions, which is a great option as the one-on-one format is helpful no matter what level you are at, and is much more personalized.
If you want more information or they want to connect with us, they can find us over at https://www.facebook.com/groups/HustleBuddies/, or Instagram at https://www.instagram.com/hustle_buddies/. We offer lots of free content for new sellers over there and also offer 1 on 1 coaching sessions to those who need a little extra push.
14. That's lovely! So, what are your long-term career goals?
We grew this business to the point where we could work from home and start our family. About 5 months ago we became foster parents and basically stopped working for about 3 months. Our products continued to sell because they were already in Amazon and we were able to stay home all day because our bills were all getting paid from our autonomous sales. It's more of a testament to how if you put systems in place, this type of business can be very hands-off. We've jumped back in because we liked spending time with the kids so much that we want to both do it full time. Our goal is to retire before age 35 (28 and 29 currently) so that we can live life with our kids. Once we hit this, we'll stop selling. We don't need a multi-billion dollar business to be happy, so that's not what we're striving for (though it is achievable through Amazon).
WRAPPING UP!
Thank you, Nate and Alysha, for taking the time and offering insight about selling on Amazon. I
If you're interested in Amazon FBA, want to make a 6-figure income, enjoy flexibility, and achieve financial Independence as this couple did, you can find them over at https://www.facebook.com/groups/HustleBuddies/, or Instagram at https://www.instagram.com/hustle_buddies/.
Get ready to find out everything about this awesome side gig! Good luck with Amazon FBA Selling!
Also Learn: How This Mom Made $8k with her Hobby!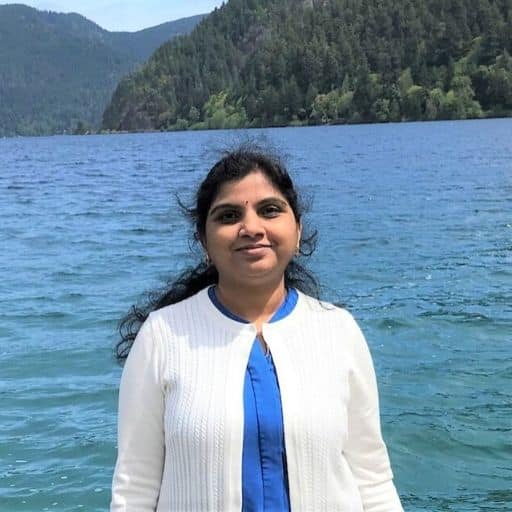 Hey Folks, thanks for stopping by my blog!
I'm Swati. I'm a mom, side hustler, full-time blogger and a millennial work-at-home expert featured on Forbes, CEO Blog Nation, Referral Rock, Vital Dollar, and Databox blog. I embarked on this impeccable journey to expose my online monetary experiences and help you all earn money from home. Come join my make money revolution and attain financial freedom – it's not as hard as you think!