The best way to make money nowadays is to embed YouTube videos on your blog or any third-party website and sell advertisements.
Though there are several other ways to earn money from YouTube, advertising is the most popular and highly preferred choice of most YouTubers.
The method employed below is a precise example of the well-known saying 'Two birds at one shot!'
The phenomenon involves a new way of promoting your YouTube videos, which enables you to make money and build reputation at the same time.
How to Embed YouTube Videos on a blog?

YouTube pay is performance based, and if you want to get paid from YouTube advertisements you will need to drive traffic to your videos to see and click on Google's ads.Promotions are often exhaustive.
In addition to generating great content that will make people want to subscribe to your channel and keep coming back to see your videos, you will need to advertise your videos as widely possible.
In other terms, you need to increase ratings and viewership of your YouTube Videos. It's a challenge to produce interesting videos consistently to stay competitive.
In such circumstances, you need not get disheartened and opt out of YouTube. Instead, you can take a break and think of promoting your YouTube videos in a different way to reach more audience.
All you have to do is embed YouTube videos clips on your own blogs or allow third-party websites and blogs to embed them on their own pages.
Once you embed YouTube videos on your blog, you can earn extra revenue from both, your blog and videos. By default, YouTube automatically enables ads on all monetized video clips on which you've enabled embedding.
If you haven't enabled monetization, following these simple steps.
Blogs drive more traffic than websites.Blogs are frequently updated and are hence loved by search engines for their consistency.Most popular bloggers earn extra revenue from embedded YouTube videos on their blogs.
Start a blog, produce videos related to your niche or else write enticing blog posts about the videos you build. Anything will work, just concentrate and work on the thing you are good at.
You can post links to your new videos on your blog or website and across all your social networks. You get traffic for your blog and YouTube videos simultaneously which will boost your earnings on both the platforms.The traffic you get depends on what's more seducing (either YouTube or to your website).
Log in to your YouTube account. Click the gear next to your YouTube username.
Go to your Playlist, Scroll through them to find the video that you want to embed with advertising. You can select only clips that you've monetized.
Click the "Edit Info" button under the video title and description to open the video's information and settings page.
Scroll to "Embedding" at the bottom of the "Broadcasting and Sharing" section on the left side of the page.
Click the arrow button in the "Embedding" section. Click the radio button beside "Yes, External Sites May Embed and Play This Video." Click the "Save Changes" button to implement the changes. Monetized videos on third-party sites will now show advertising.
Keep a track of the source that's pulling more traffic and concentrate on building your business and boosting your earnings.The more traffic you attract the more click-through's you'll get on the ads you place on your site.
Of Course, this approach involves signing up for some sort of ad revenue sharing program.The most popular of such services is Google Adsense. Once your YouTube account is all setup with an AdSense account, you will be paid when you meet the payment threshold of 100 dollars.
Remember, with more traffic, there can be more earnings only when there are more clicks.The choice of the advertising format you prefer to place on your videos also affects your earnings.
Summing Up
As I said, for Selling Advertising on embedded YouTube videos, all you need is a YouTube video or two, your own website, and a subscription to Google Adsense. This is nothing but interlinking your income sources (blog & YouTube) with your revenue (advertising) source.
The key to this approach is to generate revenues from your own website, from traffic driven by embedded YouTube videos an vice versa.This way also helps expand your business, build your brand and set-up multiple sources of income.
The key to success for both these platforms is content and wide exposure.
Build videos, win hearts and get paid for your efforts.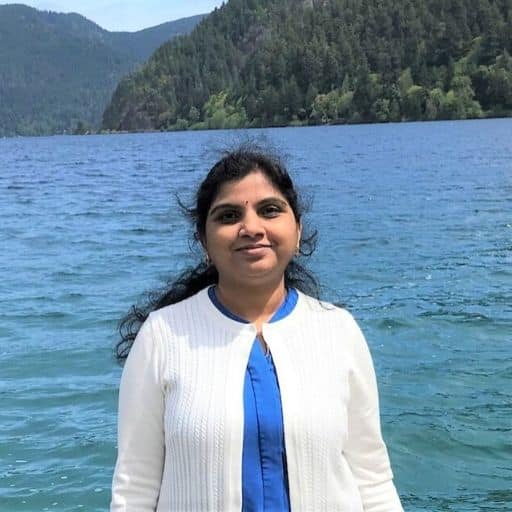 Hey Folks, thanks for stopping by my blog!
I'm Swati. I'm a mom, side hustler, full-time blogger and a millennial work-at-home expert featured on Forbes, CEO Blog Nation, Referral Rock, Vital Dollar, and Databox blog. I embarked on this impeccable journey to expose my online monetary experiences and help you all earn money from home. Come join my make money revolution and attain financial freedom – it's not as hard as you think!