Want to make extra money on the Weekends? Luckily, I've got you covered. Today, I am here to share an epic list of flexible weekend jobs, and part-time work ideas, that one can take up from anywhere. There are several industries with increasing demand, especially during the weekends due to excessive load.
These part-time weekend jobs might seem like the perfect way to ruin the two days away from work, but they can actually help you earn some extra bucks.
Well, while you're young and have the energy and strength to put yourself out there, it's advisable to invest yourself in jobs that can help you meet your small bills; this way, you can save all the big money that you earn from your day job to secure your future.
Many people look for part-time jobs right from their school days so as to increase their savings or for higher education. On the other hand, working people are also on the lookout for a source where they can earn a little extra money.
If you are one such person, I hope this list will help you earn extra income for your family during the weekends.
EASY MONEY HACK:
Flexible Part-time Weekend Jobs from Home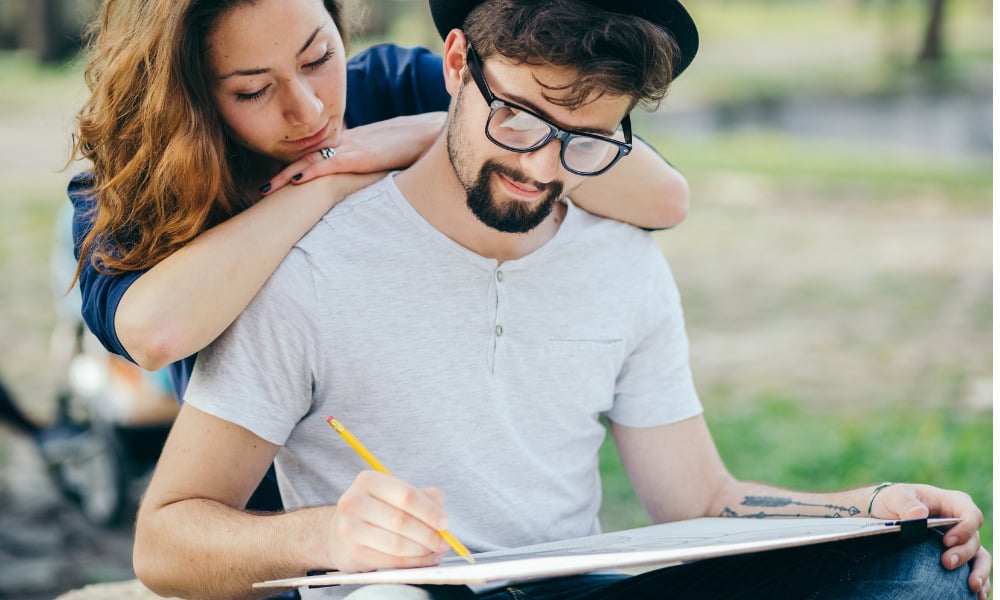 Flexible weekend jobs are a perfect way to lead a stress-free time, work from home, and make ends meet without worrying about the future.
Here's a list of the things that you can do on weekends, enjoy flexibility, earn extra money, and stay stress-free.
1. Bookkeeper
As you have rightly understood, this is a niche-based job. It is not a layman's job. Of course, having Accounting, and Bookkeeping skills/specialization is an added bonus.
Luckily, you can now take up this job even if you don't!
Yes, this popular free intro workshop by Bookkeepers.com will teach you how! The creator, Ben Robinson has successfully coached around 4,096 students on how to become a virtual bookkeeper with most of them without any degree of expertise.
Many people around the world are now searching for good accountants and CPAs to maintain their accounts sheets. It can be one of the best part-time weekend jobs. Most companies and businesses usually handle their bookkeeping business during weekends after wrapping up their work and earnings on the weekdays.
You can have both an online and offline platform to search for this kind of job role. You can find several online job portals like Glassdoor, Indeed, and Monster, which offer thousands of openings in this job role.
Besides, you can also have a look at some online directories like Craigslist to get part-time offers as an accountant. Moreover, you should also keep your eyes on the local newspaper as many smaller companies post their requirements on them.
Related Read: How She Makes $500 a day as a Bookkeeper from Home
2. Virtual Assistant
In this era of cloud computing and online working culture, virtual assistance is a great side job that you can take as one of the most profitable PART-TIME WEEKEND JOBS. Many companies and individuals are looking for a virtual assistant to give a hand in their work. And, many individuals have already found success through this form of job.
You have the opportunity of earning a good amount of money while doing it. It is possible to earn around $20 to $60 per hour, depending on your skill as a virtual assistant. In 2019, working as a Pinterest Virtual Assistant is also quite a profitable thing as it can easily make $20 to $40 per hour while taking it as a part-time job.
➡ Here's how Drew Makes $40/hr as a Part-time VA from Home
This industry is vast, as it covers anything from social media management to online administration, from graphic designing to online research works, from video or photo editing to almost anything you can imagine, which can be done online.
One of the most reputed online publications, Horkey Handbook recently published a great e-Book with more than 275 virtual assistant services and its way to success.
The other promising place to find VA work is on Pinterest. Not sure, if you have the skill to really shine in this job role? Register for this free training workshop to see if you qualify to become a Pinterest Virtual Assistant.
It gives you a step-by-step guideline, besides helping you to understand the real mechanism of finding good clients as a Pinterest VA, and helps you make an extra $1,000-2,000+ per month!
Related Read: Here's how Yi Ming Makes $3,500/mon as a Pinterest VA
3. Transcriber
Your job as a transcriber is to listen to audio files and efficiently convert them to textual documents by typing what you hear. So, you need to have a good understanding of different kinds of pronunciations and dictions along with a good typing speed to make your name in this industry.
According to recent statistics, the average yearly income of a US-based transcriber is $59,806.
From the minutes of a corporate meeting to medical lectures by a practitioner: you can get almost anything to transcribe, though it's wise to choose jobs according to your subject of expertise.
However, there are several beneficial resources available on the internet, which can lead you to accomplish your goals in this industry. It is quite profitable than most other home-based jobs.
Want to see if transcription is the right career for you?
Get the answers to all your questions and more with instant access to Janet Shaughnessy's extremely helpful FREE 7-LESSON MINI-COURSE, Transcription Foundations.
Achieving the highest of success in this field, where you can
earn around $20 to $40 per hour
, is not quite easy. With some entry-level training, it will not be tough to
make about $2,000-4,000 per month
with utmost ease while taking it as a part-time job. You can earn quite more if you are willing to take it as a full-time profession.
4. Proofreader
Books come in an error-free format, but do you think writers don't make mistakes while writing them? Well, they do, and it is the hard work of a proofreader that makes their drafts error-free, for which proofreaders earn quite a significant amount of money. You need to have good knowledge of the English language and its grammar, besides having an eye to point errors.
The current national average of a full-time proofreader is around $56,000 per year in the United States. A fresher in this industry can easily make around $2k to $3k per month. Besides, it is not very difficult to earn around $1k to $1.5k per month, even if you take it as a part-time weekend job. It is quite easy to set a rate of $25-50 per hour doing proofreading jobs.
You can find several online proofreading projects on websites like ProofreadingServices, Scribendi, ProofreadingPal, WordVice, ProofreadNow, and Kirkus Media. But, before that, you must prepare yourself, because your job as a proofreader requires you to master the language, sharpen your eye for errors, and develop the patience to read through drafts. It will be really helpful if you start with a workshop to sharpen your skills.
One of the most reputed proofreading companies, Proofreadanywhere, now provides a best-in-class 76-minute workshop program absolutely free of cost, which can lead you to success in this industry.
This value-packed course is curated by one of the best proofreaders in the world, Caitlin Pyle. She created this workshop to give you every minute detail of this industry and the keys to crack it.
So, don't wait, and get started immediately. Once you enjoy making money from the part-time weekend jobs, it will be your call to decide if you want to do this on a full-time basis, as you quit your day job.
Whether you want these jobs to be a side-hustle, or do them on a full-time basis, you'll surely enjoy making money on the weekends!
Related Read: How Peggy Makes $2,700 a Month as a Part-time Proofreader
5. Quick Paying Surveys
Surveys are a must mention here! They are a no-brainer when it comes to earning quick cash. So, I would recommend you to sign up for some of these best-paying legit survey sites and spare a few minutes a day. You can easily earn a few hundred bucks every month and get paid via PayPal or e-cards instantly. So ready to earn real cash? Sign up here ➡
6. Online Tutoring:
One of the patent jobs that people have utilized for a long time is that of tutoring. People who are strong in academics can definitely choose this as their weekend job. This is a perfect side hustle for students who find it easy to teach the students during the weekends when it is a holiday for both of them.
If you want to tutor near your house, you can always advertise your services and specify the area in which you will work. In the age of the internet, you can even choose to do this online. Look for online tutoring companies that are currently hiring tutors. Go for the subject that you are comfortable with and have confidence in.
VIPKID is one such platform that has gained immense traction, and many people I've come across have chosen this option to make money teaching English to Chinese kids online. The pay is decent ($14-22 per hour), and the work schedule is easily manageable. Interested? Click here to start teaching with VIPKID in your spare time.
Also Read: Online Tutoring Jobs to make up to $25/hr
7. Tax Preparer
Many companies, especially start-ups, as well as businessmen, find it difficult to hire a full-time employee who will take care of their taxations and other related work. Besides, it is also difficult for them to file their own tax returns after finishing all their work. So, you can take these opportunities if you have sound knowledge of tax submissions and returns.
You need to keep a check on all of their financial transactions, their ledger books, and salaries to prepare their final tax submission file. Your work will not be the same as accountants, as you'll need to take the files and inputs from the accountants and then prepare the final taxation file of the company and its employees. So, it can become of the easiest part-time weekend jobs as it doesn't need your daily commitment.
You can earn anywhere between $80 and $120 per hour while working as a Tax Preparer, although your final hourly rate will solely depend on your previous experience and academic qualification in the business field. It is not very hard to make around $1k to $2k per month while working as a Tax Preparer on your weekends.
However, you'll definitely need a great background along with a degree from a business school to complete that earning goal. But, you have to remember that you need to take serious responsibilities and considerable pressure during the tax-filing week while taking this job. You also need to show your efficiency to succeed in this field as you have to accomplish an error-free tax submission every time.
8. Join Respondent.io (Make $100+/hr for participating in studies)
Yes, you heard me right!
Respondent.io is a company that pays to participate in research studies. This isn't about watching videos or completing offers for pennies. It's extremely possible to earn $100 an hour or more. This makes Respondent the best paying online survey company I've come across.
All payments from Respondent are made via Paypal. Payments are usually processed within 8-10 days, which isn't bad at all. Ready to get paid huge? Join Respondent.io right now and start earning!
Weekend Jobs Near Me
Yes, it helps! Sometimes, you really want to take up jobs in your locality. It's a clever idea, and it even helps you take care of your routine job. So, here are some of the jobs you might find like this.
9. Ridesharing Jobs
If you own a car, then you have an amazing opportunity to earn money on your own by signing up on a ridesharing service, like Lyft or Uber to pick up people who are looking for a commute. Most of these companies offer amazing bonuses once people complete a certain number of rides.
Not to forget, Weekends and Night rides are the best options to make the most money with this side hustle.
People who do not want to go long distances can settle for a specific route in their known area and then utilize it as a part of their job. It is important to have a well-maintained car when someone is signing up to be a ride sharer in one of these apps.
10. Independent Courier Services
Do you have a Full-Size Truck (with Canopy), or Cargo Van?
You can actually get paid a minimum of $120 to $180/day on average for delivering a pallet load of boxes, especially on Saturdays and Sundays. Yes, you heard me right! The majority of your deliveries would be business to business. If you ready to take up such kind of jobs, search for them on job portals like Indeed, Snagajob, and Simplyhired!
Sometimes you might be busy all day and can make much more than $120. Other days it may be slow but you will still make at least $120. This way you can easily make more $$$ depending on how many deliveries you do, and get paid weekly, bi-weekly, or fortnightly.
11. Weekend Delivery Driver:
These days' people rely on delivering apps for most of their things. If you have some free time on your weekends, then you can invest this time working for apps that specialize in delivering food items.
Apps such as DoorDash, Postmates, GrubHub, and UberEats, etc. are some of the best platforms where you can make legit cahs delivering food.
These companies give you a commission for every item that you deliver to a specific location. One of the requirements for working in these jobs is to be well-behaved and have a vehicle that you can use to deliver the items.
➡ Instacart is a service that allows you to deliver groceries to people. So, do look for one of these jobs if you want to have a need to earn money. During the weekends the demand for these delivering apps increases and so you can actually spend more time to earn the extra money.
12. Waiter or Waitress:
During the weekends there is a sudden need for more workers in the hospitality industry. I'm sure that there will be several restaurants or eateries near your place that hire people specifically for the weekend.
All you need to do is visit one of these places to inquire about any job openings. The salaries are quite decent and you can also earn quite a bit in terms of gratuity and service charge.
These days' restaurants near you will often list job openings for the weekend on their website and also on job finding websites. You will also earn your meal as a bonus, so you wouldn't need to worry about making dinners after you come back home.
13. Customer Service
If you have good communication skills along with the patience to handle the queries of people, then providing customer service can be one of the most suitable part-time weekend jobs for you. Online customer support mainly has two branches, email support, and live chat support. All you need is a sound knowledge of computers along with good typing skills to prosper in this profession.
As the names suggest, you can reply to the query mails of the customers to enter in the first segment. And, you can choose to work in live chat support and sales chat support to enter into the second category. Both email and live chat support can be provided without a direct conversation on the phone with the customers as most of these jobs can be done solely online.
Organizations now offer a high hourly rate that can pay some of your bills. There are companies like Live Sales Staff, Paperless Pipeline, and Site5, which offer these jobs, though they don't have any direct joining portal, as you'll need to mail your resume to HR. You can also find opportunities related to customer support on websites like FlexJobs, Outplex, and Live World.
Most of the companies mentioned above want you to provide at least 15-16 hours of your time per week if you want to take it as a side gig. And, you'll earn anywhere between $11 and $14 depending on the company and its pay scale.
One of the most trusted US brands, Apple, also hires home-based customer support advisors (known as the Applecare Advisor). So, you should also keep your eyes on their website to grab the opportunity.
14. Work in Retail:
If you visit a nearby shop during the weekends you will see that it has more staff than on normal days. So, you can also try to be a weekend worker in such a shop. All you need to do is shortlist some of the shops near your home and then find out if they are currently hiring extra workers.
Retail workers not only work as sales representatives, but they need the staff also for back-office jobs, stocking, etc. You can definitely earn a considerable amount of money if you work in some of these shops. They also provide incentives to the people who agree to do overtime.
➡ Apparel stores and grocery stores have the most chances of hiring freshers because of their heavy footfall during weekends.
15. Bartending:
Bars are a lucrative business as most people like to party around with their friends. Bartending is a profitable gig, especially at the weekends' when bars are mostly crowded. So, if you're interested in becoming a bartender, look out for bars that allow you to take up jobs during the weekends.
You can search for bars near your locality if you do not want to spend a lot of time traveling. It is best to personally inquire about any openings.
According to the Bureau of Labor Statistics, the average hourly wage for a bartender is $10.36, and the average yearly take-home is $21,550.
Besides salary, bartenders earn special incentives and bonuses – mostly tips! If you're able to ace in work and also manage to do overtime, you can actually earn quite a lot in the form of tips.
16. Pet sitting:
Are you responsible enough to handle a pet and do you love animals?
It is obvious, people near your place, own pets. Sometimes they might be in dire need of someone who'll take care of their pets.
And, that's the perfect time for you to grab the opportunity and become a pet sitter.
This is an easy-to-handle gig, especially for teenagers. It is a fun job that people can do on their weekends rather than sitting idle.
The best part is sometimes the pay can be negotiated with the owner making it more worthwhile. Luckily, these days you don't need to go around looking for pet owners – Sign Up here for Rover!
Rover connects pet parents with sitters who will treat their pets like family. Users can easily search for the services they need, connect with a sitter or dog walker, and even book and pay securely without the need for cash, checks, or tips.
As a pet owner, you can even get $10 off your first booking with Rover! Want to avail of the offer? Get a Rover dog sitter for your pup while you're on vacation!
17. Baby Sitter:
Working parents seek a warm, dedicated, and knowledgeable nanny for their little ones.
But sometimes stay at home parents feel like taking a break and having fun. For instance, they might want to go on a date, then a babysitter can come in handy. The weekends are the time when parents feel the most need for a babysitter.
If you have the dedication, you can grab this opportunity and actually find families in your localities looking for babysitters for the weekend.
It is a job that includes a lot of responsibility as the person will need to take care of the kids and maintain their schedule. So, you need to be extremely cautious. You can find plenty of such opportunities on websites like yellow pages, indeed, and simply hired.
Experienced, active, and responsible people can easily grab this opportunity to make quick bucks on the weekends.
18. Baristas:
If you like to work in the food and hospitality department, then a coffee shop can be a great part-time job for you. Baristas have the tough task of making multiple coffees in a short span of time. Coffee shops are constantly hiring people, especially during the weekends when they see a huge number of people visiting their shops.
Visit some of the coffee shops and also check out the internet to see if there have been some new listings on such a job. The basic pay of the barista is quite similar to that of a waiter/waitress + tips. So, these jobs are perfect for those people who want to work in a restaurant or café business in their free time during the weekends.
Easy Weekend Jobs that Pay Well
Who wouldn't want to earn money doing easy/stress-free jobs? Most well-paying jobs aren't actually easy to handle or simple. But, If you're creative and talented these jobs can definitely earn you more than your day job! One such job is freelancing.
These jobs are in the vogue these days as people can work from home, enjoy the flexibility and comforts while earning hefty money. Here are a few freelancing gigs you can do from home and get paid well!
19. Get Paid to Write:
Ever heard, Content is the king? In fact, it truly is, especially in the online world!
Now, is the perfect opportunity for freelance writers aka content creators to make money sitting at home. According to the U.S. Bureau of Labor Statistics, Freelance writers are expected to earn a solid income of around $47 per hour.
Websites like Upwork, Fiverr, and Guru list out a ton of opportunities for these talented freelancers. The best part about this job is its flexibility and comfort. If you possess the necessary skills, then you can definitely become one and earn a lot during the weekends.
Upwork is an amazing place where you can meet new clients looking to hire professional writers.
20. Web Designer:
Web designing is yet another amazing way to earn money from home, especially if you are an introvert.
One of the main reasons, most of us are attracted to certain websites is because of their aesthetics. Web designing sounds complicated but it actually isn't, if you can pay close attention.
People can easily pick up projects from sites like Fiverr, Upwork, and Guru that cater to freelancers. Weekends are the best time to take up the job and actually complete it to satisfy the clients.
21. Freelance Graphic Designer:
The modern era is the age of graphics where people prefer visuals over texts. Graphic designers create visual concepts to communicate ideas that inspire. They develop designs for advertisements, brochures, magazines, and corporate reports, that attract the markets.
They are highly sought after for their ability to design visually attractive graphics. And, hence paid well!
If you have the creative spur in you, graphic designing. Upwork and Designcrowd are the best places to find graphic work. You can easily be a part of the freelance community and work from home.
Weekends do see a lot of demand in the designing field and many of the clients are ready to pay more because most of the employees take holiday on the weekends. One needs to be patient and very creative to actually become a successful graphic designer.
22. Data Entry:
Data entry is an easy-to-do job that doesn't require any qualifications or experience. Many huge companies frequently hire data entry clerks, so you can easily find one in the online job portals. But, be cautious, and make sure to apply for scam-free ones.
23. Event Photographer
Do you love taking photographs and has your passion for this art led you to own a good camera to take pictures? Then, event photography can be one of the best part-time weekend jobs for you. Besides helping capture memories and making an album for the event for people, you can also sell your photographs in several online platforms like Shutterstock, 500px, Flickr, and more.
Each event can earn you around $500 to $2000, although it solely depends on your skills. But, you should start with lesser charges than the industry standard to make some dedicated customer base of yours. If you can form a team of photographers, you can share the job of covering the event, as well as the profit.
But, you must remember that taking a landscape or portrait is not at all the same thing as event photography. As an event photographer, you'll need to have a good skills to take candid photos and glorious moments to make the album worth remembering.
It will also be better if you have some assistant photographers with you to take several angles of a particular moment to deliver the best one or to make great collages.
But, do remember that you should master the skill of capturing great moments of a particular event to really shine in this field. So, start sharpening your photography skill by covering some private events of your relatives or neighbors for free. Besides experimenting with your framing and other skills, don't forget to make a portfolio of yours that you can later show to the potential customers to impress them.
Best Weekend Jobs – Conclusion
So, that's it, guys!
Part-time weekend jobs take away your worries about day-to-day expenses. And, thanks to the internet, it is not only possible to start looking for such jobs, but also acquiring many skills.
I hope this list serves your purpose and helps you find the best options for finding a decent-paying part-time job on your weekends. Please, leave your comments and valuable suggestions in the comments section below, and help me serve you better. Your feedback means a lot to me!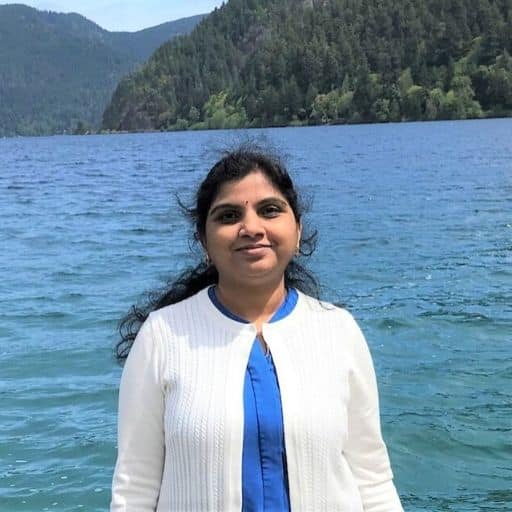 Howdy Folks, thanks for stopping by my blog.
I'm Swati, a proud mom, dedicated side hustler, full-time blogger, and a recognized millennial work-at-home expert. My expertise has been featured on esteemed platforms such as Forbes, CEO Blog Nation, Referral Rock, Vital Dollar, Databox blog, and many more. I have embarked on this incredible journey to share my firsthand experiences in the world of online income generation and to assist all of you in earning money from the comfort of your homes.
Join me in my mission to revolutionize the way we make money and achieve financial freedom. Trust me, it's not as challenging as it may seem!
Together, let's explore the boundless opportunities and pave our paths towards a prosperous future.