Are you looking for legit apps that pay you real money? Now, you might have heard of cashback apps that pay you to shop, survey apps that pay to share your opinion, and rewards/coupon apps for availing deals and discounts.
Speaking of which, have you ever come across any highest paying apps? Or apps that pay for doing almost nothing? If not, let me lend a helping hand. Though it's hard to believe, some apps actually pay an installation bonus, while some simply pay to follow your daily routine. Isn't that clearly "passive income"? Amazing, right!
If you're into earning free money, I would definitely suggest you to try these most popular tried and tested money making apps. Follow the simple "Set It & Forget It" mantra and earn real cash. Let's get started.
1. Micro Investing Apps
Stash and Acorns are the simplest way of investing your loose change, without even realizing that you did! Yes, these smart apps make micro investing effortless.
If you've got some spare change, you would like to invest smartly and frequently, wouldn't you? Then "Stash" and "Acorns" are the two most popular apps that work on the same end goal and are a perfect fit for you (especially, if you're lazy at investing), especially when you want to start small.
Wondering how it's possible to invest with such a small amount? Let me explain. By using these apps, you're investing in fractional shares or ETFs ( Exchange Traded Funds). While the full share is bought by Stack/Acorns, you own a fraction of the share (depending on the amount you invest). Let's get into the actual details:
Acorns pays you for investing spare change available from the purchases you make daily by monitoring your bank account. This is more like a set it and forget it method.
Whenever you make a purchase, Acorns rounds up your purchase to the next dollar and invests the change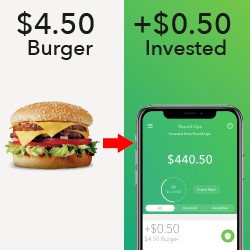 on your behalf! These are called "Round-ups". You can set those up either manually or automatically. If you're a person who does a lot of shopping, you could be investing several hundred dollars without additional work and building more over time with just one tap.
If your investments are pretty meager, you can't expect to make huge money. But, you can expect between $30 – $50 dollars a month (that's around $500 per year) without even your intervention, by simply installing these two apps.
The monthly fee is $1 plus 0.5%, for an account with a balance below $5,000.
You can also start with as little as $1, $2, $3. The more the merrier!
So, what are you waiting for? Buckle up to get into the investing game and make money for your Christmas gifts and holiday trips with smart investing on Acorns & Stash right now – Start Investing with Acorns Daily.
➡ Stash
Stash also makes "investing simple and accessible" right from your mobile!
With stash, you can start investing with as low as $5. You can then create an automatic investing plan – set the amount and the frequency of investments to either weekly or monthly, using its handy 'auto-stash' feature. Once your account reaches $5,000, you'll be charged 0.25% of your account balance per year (that's $12.50 a year for a $5,000 portfolio).
2. Paribus – Get Paid back when Price drops 😮
Paribus offers an amazing platform to get refunds effortlessly. They watch for price drops at online retailers and determine if you could be owed money. Paribus monitors stores that most online shoppers already shop at including Target, Kohls, GAP, Old Navy, Walmart, Overstock, Best Buy, Nordstrom, and many more!
Sign up with your most preferred Google, Outlook, Yahoo email (especially, the one to which your shopping receipts are sent). Paribus then checks for price drops by tracking your receipts and store policies to determine if they owe you any money.
If you're eligible for a price adjustment, Paribus will alert you and the retailer and work to get the money you deserve back – Avail unexpected cash-backs with Paribus hereafter.
---
Quick Money Hack
Few more sites that require email confirmation on your end:
---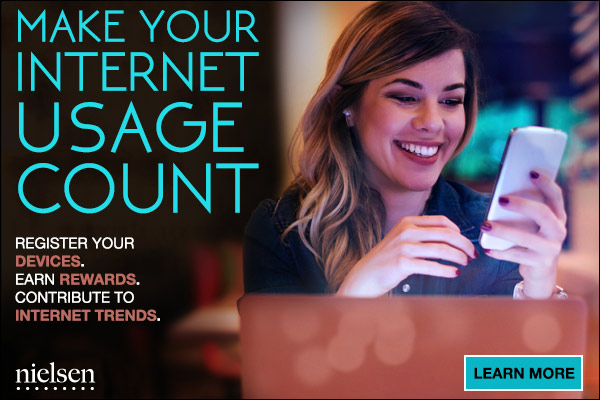 What if you could win prizes just by using the internet as you do every day?
I'm sure you know about Neilsen if you have been hunting for apps that pay. Neilsen has already made its name as one of the best market research companies currently operating all over the world. And now, they have launched a new app to make their market research even more versatile! All you need to do is download this app on your smartphone. It is now available for both Android and iOS platforms.
Nielsen Mobile & Computer Panel is a background-working app that connects to your phone while you are busy with your work. It keeps an eye on the apps, games, and websites you employ and how frequently you take up calls on the phone, but never track your personal incoming and outgoing phone numbers.
You can easily make $50 per year just by installing this app to one of your devices. Yes, you heard me right! However, this app is currently available strictly for the citizens of the United States. If sharing your browsing history constantly sounds worrisome, then I'd like to remind you that the app comes with a good security system to safeguard all your sensitive information. Besides, this app never collects or shares your IDs and passwords with any companies.
There are opportunities to earn even more rewards by registering more devices and staying with them longer. For installing the Nielsen App on your computer, you will automatically be entered into sweepstakes. Nielsen gives away $10,000 each month – Download Neilsen Mobile & Computer Panel
4. Healthy Wage – Highest Paying App Win Up To $10,000
Are you looking for some extra motivation to help you lose weight? If winning money is enough motivation for you, you'll definitely want to check out HealthyWager from HealthyWage.com where you bet on yourself and win money for losing weight.
With Healthy Wage (as seen on CNN, The Today Show, Good Morning America, and countless other media outlets), you can win up to $10,000 in Prizes for hitting your weight loss goals and getting healthy. Unbelievable right? These women won serious money for losing weight and you can too. So, what are you waiting for?
Make a HealthyWager today and see how much you can win when you bet on yourself.
Getting paid for using your devices has never been so easy and simple.
MobileXpression is an elite market research community dedicated to improving the mobile Internet. By Joining the Mobilexpressions panel you'll get giftcards within just one week after you have been an active member!
You'll receive MobileXpression credits that can be redeemed for a $5.00 Amazon gift card.
Plus, by keeping the MobileXpression software for 30-days on your phone or tablet computer, you'll be eligible for additional credits each week that can be redeemed for more gift cards!
Each week, this company has giveaways for cool prizes from companies like KitchenAid, Apple, Samsung, & Canon – Get MobileXpression.
6. Vipkid – Flexible Hours and Up to $22/hr
Do you like to teach students? Is English your favorite subject? Then, VIPKID is one of the best options for you. This unique app lets you connect with global students to teach them comprehensive and competitive English. Besides, they have already become popular as one of the highest-paying apps for teachers available these days.
It has one of the highest payout rates for English teachers. And currently, it pays around $14 per hour to the online tutors. However, you can also earn as high as $22 per hour if you have sufficient skills and expertise. Right now, this company has a dedicated app available on both Android and iOS. Besides, it now has a unique website.
To apply for the teaching job, you need to have at least a bachelor's degree in any discipline from an accredited university. Besides, you also need to have a teaching certification to get an edge during the selection process. They are now only accepting members who can comfortably work in the USA or Canada time-zone.
7. My Points – Multiple Rewards + Earn $5 when you take 5 surveys!
There are various ways by which you can earn reward points in this unique app called My Points. And, you can easily redeem those reward points for cash or gift cards. Ever since its initial launch, this app has paid more than $236 million to its members. And now, it has made its name as one of the highest-paying shopping apps.
Starting from the New York Times to Yahoo, several big media houses featured this app in their cover stories. It is associated with around 2k online retailers like eBay and Amazon. If you purchase $20 worth of items during the first month of app download, you will automatically get to redeem $10.
For each dollar you spend on this app, you'll receive 25 points. Besides, you can also earn up to 500 points for watching videos, up to 300 points for taking part in surveys, and up to 10 points for playing fun games. In addition, you can earn 5 points to read each paid mail. Besides gift cards, you can directly redeem those points through your PayPal account.
We all try to manage our finances in the hope of saving some money. What if you could find a way to actually make it happen?
Trim is undoubtedly one of the best finance manager apps available in the online market these days. Not only can it help to get all the bills organized in a single place, but it will also save a lot of money. This app actually negotiates the overall billing amount of your services and subscriptions. And by doing that, it finally cuts down a good chunk of money that you generally pay as bills.
From your phone bill to the data charge, it automatically keeps track of all the services you have. And, it chooses the best plan for you to save you money. Recently, this app also started monitoring car insurance. And, it not only gets a good discount for you each time you renew your insurance but also finds a cheaper option for you whenever available.
You don't need to do anything on this app other than adding your services and subscription. Once set-up, this app will then automatically monitor everything for you. You can easily download and install this app as it is now available for both Android and iOS. This app comes with a 256-bit SSL encryption to ensure maximum data security.

Since its initial launch, Decluttr has achieved its place as one of the best buy-sell apps available in the market. From your old electronic gadget to your music CDs, you can sell almost anything through this unique app. Besides, this app also lets you list and sell unconventional items like a LEGO set that you used during your childhood days!
Selling electronic items is super easy through this app. You just need to scan the barcode of that product to list it for sale through this app instantly. It also has earned a reputation for giving the best rates or electronic gadgets. Moreover, this platform is among the few websites that offer next-day payment once you assess any of your gadgets.
Once you scan the barcode and list anything for sale, they will directly send you a prepaid box where you can put the stuff and send it to them. As soon as they receive that product, they will directly transfer your amount to your in-app wallet. The only drawback, this app is currently available only in the USA, UK, and Canada.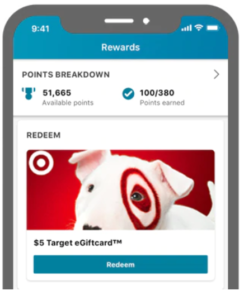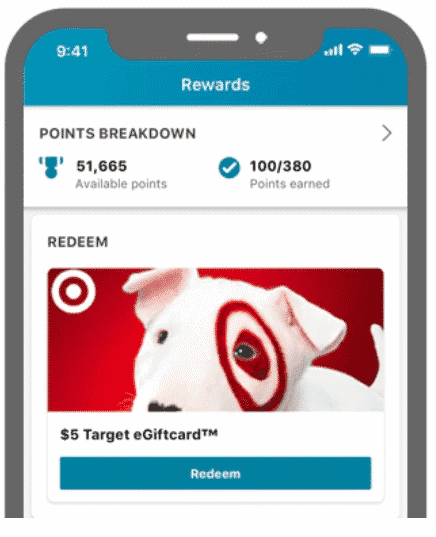 Everyone uses internet anywhere, then why shouldn't you earn something for doing nothing?
Use the Bing search engine, instead of Google, then Bing Rewards will pay you 1 credit per 2 Bing searches, a total of 10 credits per day. So you can simply earn $5 in just 21 days, and that's actually a great deal. Here's how. Earn points for your searches and redeem for gift cards from your favorite stores and more.
This is a reasonable app paying you $85 for surfing the internet.
Looking for a way to earn from daily purchases? Well, Rakuten Rewards is here for you.
Rakuten Rewards recently took over famous cashback app, Ebates. And after that acquisition, they have become one of the highest-paying apps available all over the world. You can earn quite a good amount of cashback from your daily purchase through this app. Besides, you'll get instant rewards, and up to $25 as referral bonus.
This company is currently associated with thousands of global brands and retails stores. You can find almost any brand you prefer from all over the world here. So, whenever you purchase anything from this app, they earn a referral bonus from those companies. And in turn, they share their revenue with customers like you in the form of cashback and rewards.
Besides having their dedicated app for both Android and iOS, this company now has a website and a browser extension. Moreover, the joining procedure is simple and takes just a few minutes to get started. You can easily transfer your cashback from this app to your linked PayPal account. Besides, they offer direct bank transfer in several countries.
Ibotta is one of the most popular shopping apps that provide a good amount of cashback for daily purchases. It is not associated with more than thirty retail brands all over the United States. Besides, you'll get almost anything you want to purchase on this app. Its huge inventory covers everything from daily items to beauty accessories.
From Walmart to IKEA, you can get access to the products of any retail brand through this amazing app. And since its launch, this app has already paid more than $500 million to its customers. Now, it has also made its name as one of the most trusted apps for daily shoppers. Right now, this app is available for both Android and iOS.
Besides the usual discount, you can also earn a handsome amount of reward points by uploading your receipt of the recent purchase. And, you can easily transfer your cashback to your linked PayPal account and can also use it for future purchases. The account creation process is also quite simple. Moreover, you'll get almost instantaneous approval of your account.
If you want to earn good cashback and reward points, then ShopFetch is definitely one of the best options for you. It has already made its name as one of the best grocery apps in the United States. Besides, they recently re-launched their app with a brand new look and user-friendly design to make it easy to use for their dedicated customer base.
ShopFetch already gathered massive popularity with their previous name, Fetch Rewards. And now, they are extensively focusing on giving maximum cashback and reward points to their customers. This app is currently available in both the Android and iOS stores. Besides, it takes just a few minutes to download and create an account on this app.
At any point in time, you'll have more than 25 mega offers listed on this grocery app. And, a few of those can earn you up to two thousand points. Every 1000 points on this app are equivalent to $1. And, you can easily transfer your reward amount directly to your PayPal account or bank account once you reach the $3 payout limit.
A brainchild of InfoScout, ReceiptHog is one of the best market research companies in the United States. It is also one of the highest-paying apps if you want to make money through regular purchases and by sharing your shopping pattern. This app is currently available on both Android and iOS platforms. And, it made further user-friendly by easy joining process.
This app actually collects the user data and your shopping pattern. And, they share it with several brands so that they improve their products. All you need is to upload your recent purchase receipt to earn reward points through this app. Besides the usual reward program, one lucky member can have a full refund of their purchase each day.
For each time you upload your recent shopping receipt, you'll have some reward points. And once you accumulate enough points, you can directly redeem those points for cash rewards. Right now, this app supports direct PayPal transfer. And, you'll get an almost instant transfer if you reach their minimum payout threshold.
Perk is probably among the very few apps that provide a complete shopping experience to any customer. Besides the regular shopping and getting cashback for it, this app offers much more, like playing games or downloading videos. So, in short, it is a one-stop hub for earning money on the go. Besides, it is now available on both Android and iOS platforms.
You can directly purchase your favorite items from this app to avail of the instant discount and great cashback. Headquartered in Texas, it is now associated with several big retail stores all over the world. Besides, it also assures one of the best earning potentials for side tasks, such as playing games and downloads newly-launched apps.
The account creation procedure is super simple, as it takes just a few minutes to complete. You just need to enter your mail id to get started through this app. And once you setup your account, you'll earn reward points for each activity you do on this great app. You can also directly transfer your earnings to your linked bank account.
Earning from becoming fit can be quite a motivation for sticking to your fitness regime, am I right?
If you want to earn while fulfilling your daily fitness goals, then StepBet is one of the best options for you. This unique app lets you earn rewards as a motivation to stay fit and healthy by indulging in fitness activities. It is a hybrid of traditional fitness app and a gaming platform. You can put a stake on your weight-loss program through this app.
First, you need to bid an amount you'll make or lose, depending on the fitness goals. And once you reach that goal in a pre-defined time, this app will pay you the amount on stake. This will not motivate you to hit the gym but can also earn you a handsome amount of money without doing additional tasks.
You can put almost any amount on stake, although the average is around $40. Each fitness goal can last up to 6 weeks. However, the shorter and the difficult the fitness target is, the more money you can make with each stake. There is just a single catch while using this app; you need to work out at least four times per week to stay in the competition.
Members of the Gen-Y like to take pictures on their smartphones. And, the latest mobiles also have brilliant cameras to cater to their needs. But do you know that it is now possible to earn money by taking photos or short videos through this unique app called Foap? Yes, it is one of a kind app where you can make a good amount of money from the clicks and recordings on your phone.
Right now, this company is associated with several brands and big retail names all over the world. Those partners always look for good images to use in their advertisement campaigns and brandings. And for that, they will provide a particular mission to you through this app where they will tell you about the exact photographs that they need.
You need to understand the idea and take pictures according to the guidelines to get paid. There are hundreds of available missions at any point in time. You can easily take part in any of these available missions. And, if your photo or short video gets selected, you can earn quite handsomely. Right now, this app is available on both Android and iOS.
Earning from making reservations at a restaurant? Sounds amazing, doesn't it?
Booking tables at the restaurant through the mobile app is not a new thing. But, it surely gets an added twist where you can earn while you book a table in your favorite restaurant through this unique app called Seated. With each new reservation you make through this app, they will give you some rewards. You can easily redeem those rewards through gift cards.
It is now associated with thousands of your favorite restaurants and food joints all over the United States. And with each booking, you can earn around $10 as a reward. What's more, there are restaurants that now offer as high as $50 per reservation through this amazing app! Right now, this app is available on both Android and iOS.
From Amazon voucher to Starbucks coupons – you can choose almost any gift card while redeeming your rewards. But, you need to upload your payment receipt of that particular restaurant as proof of your reservation. After the upload, they will digitally transfer you the reward code to your app.
19. ShopTracker – $3 Sign Up Bonus & Recurring Passive Income ($36/yr)
If you love online shopping and have a few minutes to share your insights, let me tell you, you can get paid for doing so! All you have to do is install this trustworthy app from Harris Poll.
Install the app (NielsenOnline.exe), complete the registration by syncing it with your account to Amazon, and ShopTracker will welcome you with a $3 Visa Gift Card within 48 hours! You can sync up to 3 Amazon accounts per household with a minimum one month purchase history. You may also be asked to participate in the occasional online surveys.
If you're worried about the privacy of your personal information, you need not! ShopTracker automatically removes your name, shipping address, and any payment information and catalogs. ONLY shopping data and guarantee of your complete anonymity along with the secure, worry-free use of your login credentials/password stay with the app.
You will never need to offer credit card information or purchase anything in order to participate.
After the initial sign up, the earnings are recurring and monthly as long as you have the app installed. That's $36 passive income every year without doing anything! After reaching the threshold, you can easily redeem HIpoints for gift certificates, donations to charity, and more.
20. Slide joy: $36 – $120 to host ads on your locked mobile screen
Slide joy pays you for turning your locked mobile screen into an ad.
There's no need for you to do anything more – just go about your normal day – swipe, unlock, use and finally redeem the carats you earn for awesome cash rewards or gift cards. Choose gift cards from your favorite retailers/brands: Amazon.com, Google Play, Walmart and more. Each user receives an average pay between $5 and $10, offering better earning alternative for addicted smartphone users.
If you are not a heavy smartphone user, then ScreenLift would be the much perfect choice. But why not try both? After all, who doesn't like earning some extra money for free?
You can now earn quite a good amount of reward and cashback for your daily shopping through this unique app called Drop. It is not just one of the highest-paying apps; it's also one of the most user-friendly. You can simply download it from the Android or iOS store as it is available for all smartphones and mobile devices.
You can earn Drop reward points each time you shop through this app. Besides, you can directly redeem those reward points for gift cards in your favorite stores. Joining this platform is also quite simple, as you need just a few minutes to complete your profile. Once done. You can happily shop for anything you want through this app.
Do you know how much you can earn just as a signup bonus? 1k points! And after that, you will get 1k points more or added to your credit card. You don't need to worry about the card details as this app is completely safe and encrypted. After that, you'll get reward points each time you shop, depending on your total receipt value.
22. Smart Panel – Easy Passive Income ($110/yr for download)
Yet another research app that runs in the background, designed to assess the user interaction with the internet through various devices like smartphones, mobiles, tablets, and their laptops. This app pays you for watching favorite websites, apps, and technology, and helping the brands or companies to improve their services and options for everybody.
By using this app, you agree to share your information with Smart Panel, which is then used for research purposes as a means to provide a better user experience. Dubious and uncomfortable about sharing information? Don't worry! The app is run by the trusted analytic firm Verto Analytics, so all information remains anonymous.
Upon registration and successful installation of the app, and once you qualify for their short survey program, you get $5. For every additional month, the app rewards you with a $5 bonus. After your devices have been synced for 90 days, you can earn an additional loyalty bonus of $5. After six months, it goes up to $10, and every quarter after that another $10.
That's $110 of yearly passive income, simply for letting this app run in the background without your intervention.
The money can be then redeemed as Paypal Cash or Amazon Gift Cards!
Taking selfies is the most popular hobby now. Everyone's phone is filled with selfies. What if I told you that your little bit of self-love could fetch you money?
Yes, you can also earn from your selfies? Pay your Selfie is one such unique app that pays you quite a handsome amount of money for taking selfies. This unique app is now available for both Android and iOS.
This app mostly focuses on travel or shopping selfies. So, you can take selfies during your usual shopping time or when you travel. And, you need to upload those selfies on this app to get paid. Each unique selfie that you upload on this app can earn you $1. You can also directly transfer that amount to your linked PayPal account.
Recently, several big media houses like The New York Times have featured this app on their lists. Besides, it has made its name as one of the best apps that pay for regular activities. Right now, it has a minimum payout limit of $20. However, this app is currently available only for the citizens of the United States.
MY THOUGHTS
You'll never know what these apps are capable of if you never try.
Once you're prepared up, most of these apps merely run in the background while you can continue your daily routine. So there is no harm in installing them especially when you can easily make passive income for free.
These simple money-making legit apps, won't make you a huge income, but when run together will add up several hundreds of dollars. Try to make the best of them, whilst they are still available.