Do you want to turn your hobby writing into a lucrative full or part-time career? Want to make money from home as a freelance writer in your spare time?
Want to Start Your Own Freelance Writing Business and Earn Your First $1000 from home? Follow the exact steps taken by this young freelance writer and work your way!
Today we have Chavvi Agarwal, who makes $2,000-$2,500 a month as a Freelance Writer. She'll share some working tips on how to pitch to clients if you want to become a freelance writer.
New to this blog? Check out my other interviews in this work-from-home series…
Chavvi, can you please tell us a little about yourself and your work?
We are a team of two, me and my husband, Amit. I am a lawyer and he is an engineer, but both of us got into work from home after realizing our love for travel, family and each other…ha!
We started freelance writing approx. around 1.5 years back and we continue to do so.
In 2018, Amit convinced me to start a blog. We decided to share our knowledge, tell other people how to start working from home and earn a living. That is how we created
Mrs. Daaku Studio
where we talk about earning from the comforts of home (or becoming location independent).
We do not talk about getting rich quick schemes or ways to make quick money. Our focus has been on opportunities that can help you earn a full-time living.
What inspired you to get into this career? And, how did you realize this is the perfect work-at-home career for you?
While I was in law school, I wrote a lot of papers. I always liked to write. After I got married, I wanted to work from home, have the time to spend with my family, and travel.
I stumbled on an article about freelance writing and it immediately spoke to me. Writing seemed like the perfect option. So, we set up a few things and started looking for clients.
As for blogging, when Amit pitched the idea to start a blog, I immediately agreed to it. We love to share all the knowledge we have gained over the years about work-from-home options and making money online.
How long have you been in this career? And, when did you start seeing money coming in?
Approx, 1.5 years for freelance writing and 7 months for blogging. In the first month of freelancing, we earned approx. $900. It has been on a rise ever since.
As for blogging, we earned our first $100 in the third month. We completed six projects in December 2018 and totaled $1200.
How much money do you make per month as a freelancer?
On average, we make around $2000-2500 in a month. This includes income from both, freelance writing and blogging. This year we are planning to scale both the businesses and see how it goes.
In your opinion, what are the three core skills needed for this side hustle?
It depends on what you are doing. If you want to be a freelance writer, you need to learn to write for your audience and inject some personality into it. Besides that, you should know the basics of SEO.
Similarly, for blogging, you need to learn to use Pinterest, implement SEO, and much more. I also believe the core skills can be learned easily.
If you want a side hustle to work for you, you need to have lots of patience, consistency, and determination to make it work. If any of the three is missing, you might not succeed.
Did you get trained prior to getting into this career? Is so, what helped you the most?
No, we did not. I started freelance writing and learned on the job. That said, I wish I did invest in a course in the beginning. It would have saved me time.
How did you land up at your first freelancing project/client?
Found them on LinkedIn and emailed them. We worked for almost 1.5 years. A lot of freelancers have a problem finding clients and end up chasing job boards or Facebook groups.
What are some big obstacles you had to overcome getting started? And, what surprising lessons have you learned along the way?
Finding quality clients. We overcame it by learning how to network and pitch clients. You will come across a million clients who would lowball you at 2 -3 cents and sometimes lower. We declined them gracefully and set a bar for ourselves. We decided to never agree to work below 10 cents a word. There is a lot of work available online but you have to find it. Remember this!
What advice would you give to someone wanting to become a freelancer? Do you recommend any course which can help in this journey?
You can check out
Elna's course
on freelance writing. It is a great resource. I have not bought it personally, but I have heard great things about it. If you want to be a freelance writer, do not be scared to invest in yourself. Think of yourself as a professional and deal with clients in a similar way.
When you start treating it like a business, your clients will automatically behave the way you want them to be. Keep learning new things and never stop looking for clients. You never know when a client will stop working with you.
What do you feel are the keys to success when working remotely with a client?
Communication. Always keep your clients updated on the progress, any holidays you are taking, any delays which may occur, etc. Work on creating a good rapport with the clients. They know many in the business and would not think twice to recommend you to others if they are happy with you.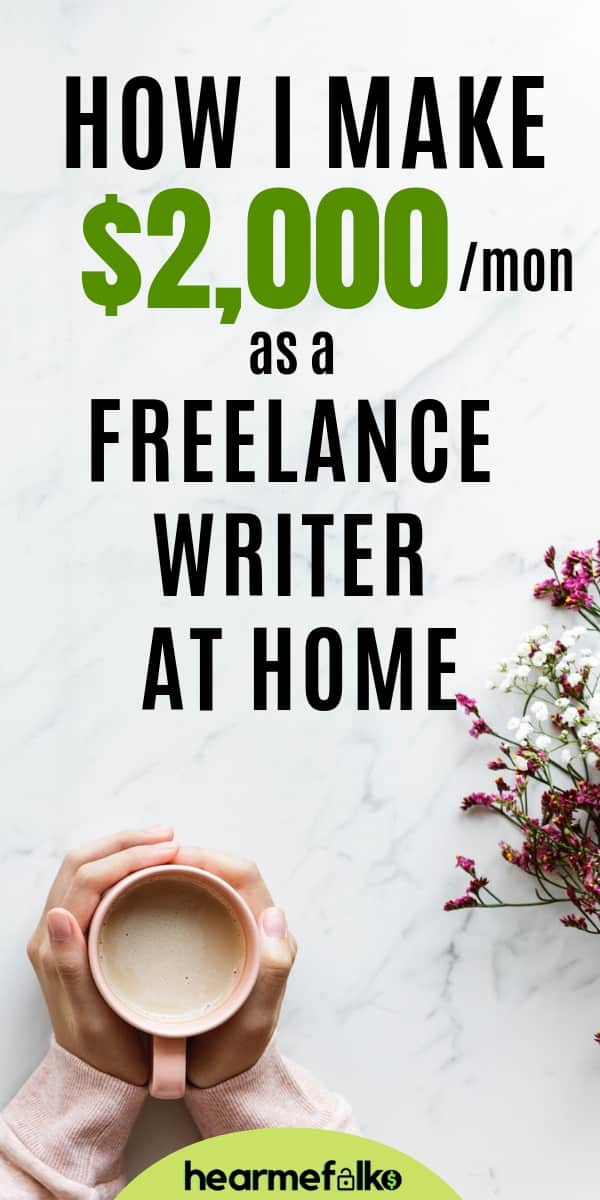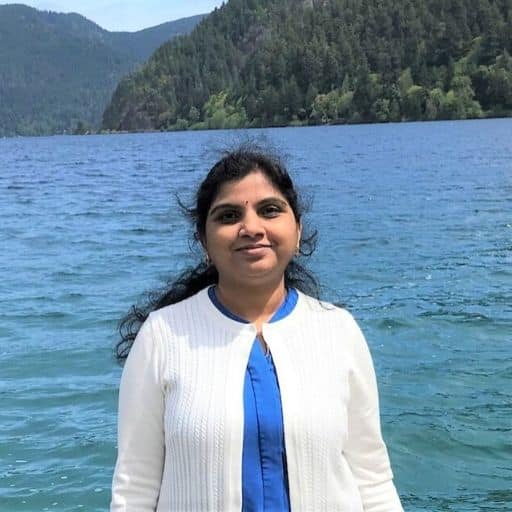 Hey Folks, thanks for stopping by my blog!
I'm Swati. I'm a mom, side hustler, full-time blogger and a millennial work-at-home expert featured on Forbes, CEO Blog Nation, Referral Rock, Vital Dollar, and Databox blog. I embarked on this impeccable journey to expose my online monetary experiences and help you all earn money from home. Come join my make money revolution and attain financial freedom – it's not as hard as you think!