Writing is one of the most lucrative online jobs that you can do. Besides being feasible for people of various skill levels, writing also cuts across all industries making it a marketable service.
This couldn't be more timely; more and more businesses are embracing content marketing. They are, therefore, aspiring to provide their current and prospective customers with as much information concerning their products and services as possible.
Now, back to writing to get paid, there's no limit to how much you can earn as a writer. I have interacted with a writer that earns over $2000 a month. I also know of sites where you can make $500 for a single post.
As usual, my goal is to equip you with the necessary and actionable information to help you make money from the comfort of your home. What is a better way to do this than to let you hear it from people who have done it and are loving it?
Today, our guest is Peris Wanjiru, a former teacher, and a freelance writer. Peris earns from $500-$1000 of her monthly income writing on Upwork. Today, she will share her experience with Upwork with us.
1. Hi Peris, Can you tell a little about yourself and what you do?
I am a wife, a mom, and a former English Teacher. Currently, I am a freelance writer working on Upwork and with other clients.
I took up writing as a part-time job while I was still teaching but I quit my job about 2 years ago to write full-time. Besides writing, I also do web scraping, post-set-up, and virtual assistance.
2. Firstly, how are you coping with the new changes? Do you find that you're winning fewer bids? Has your invitation rate increased?
If by changes you mean buying connects to apply for jobs then I'm doing alright. For starters, my bidding is now more goal-oriented. I only apply for jobs that I'm qualified for and ones that I'm more likely to get to increase my chances of winning bids.
Luckily for me, I had already formed long-term working relationships with several of my clients long before the changes came to effect. I still work with some of them to date. So, I don't have to apply for as many jobs as before.
My invitation rate has also increased over time, something that I attribute to my top-rated status and impressive Job Success Score. Nevertheless, due to factors such as rates, job requirements, and availability, not every invitation leads to a job.
3. In your opinion, what are some of the best freelancing services one can offer?
I will go with Freelance writing, virtual assistance, and Internet research. There's no limitation as to what you can do with Upwork. Every industry needs them, and any freelancer at their level of experience can do at least one of them and work their way up.
4. Did you get trained before getting into this career? If so, what helped you the most?
Not as first, I have always loved writing since I was a little girl. Training to be an English teacher and teaching for more than 10 years helped better my writing skills even more.
Despite knowing I could write well, I didn't quite think of turning this into a job I could earn from. So, I mostly wrote for passion or to help out anyone in my circles who needed to write anything from job applications to emails and messages. I would also write personal journals and poetry just to pass time.
In the process of doing my research, I stumbled upon Walter Akolo, a writer whose work has become a source of inspiration to me. I later enrolled for his Freelance writing course at Freelancer Kenya.
Through the course, I received an honest assessment of my writing, which gave me the confidence to put myself out there. What helped me the most? Detailed step by step guides on how to get clients from practically any platform at my disposal.
5. How Much Money Can One Make with Upwork? (And, How much do you get paid on Upwork?)
There's no set standard on how much money you can make with Upwork. The platform allows freelancers and clients to set their rates. The same case applies to me. I work at different rates with different clients. This is based on the amount of work (e.g. The number of words written) and job requirements (images, post-set-up, SEO, etc).
I work at both fixed and hourly rates. Depending on how much time I spend working on Upwork projects, I make from $500 to $1000 per month from the platform.
6. How do you get your clients? What's your top tip for someone trying to land their first client?
I get most of my clients from Upwork. I have also gotten others on Linkedin, Facebook, and referrals from previous clients.
If you are trying to land your first client, use all platforms available to you to market your services and don't be afraid of pitching to clients prospective clients. This includes your immediate family, friends, and people on your phonebook- you'll never know if the company that your uncle works for needs the services of a writer if he doesn't even know that you are a writer.
7. What are the Pros and Cons of Freelancing at Upwork compared to Fiverr or other platforms?
For the time that I have used Upwork, I have loved the numerous job opportunities to choose from, payment protection, the platform's reliable customer service, and the ability to set my rates.
On the downside though, a 20% cut from your first $500 earnings for every client and buying of connects to bid is a put-off. Further, with so many freelancers, and quite a big number of them willing to offer services at low rates, getting clients willing to pay a decent rate sometimes becomes a challenge.
8. What advice would you give to someone aspiring to become a freelancer? Is it worth becoming one?
Go right ahead and get started! As a freelancer, you get to set your schedules, work from home, or anywhere, and decide how much work you do.

Nevertheless, freelancing comes with its fair share of challenges such as low payments at times, late payments, unreliable clients, and communication issues among others.

Hence, it requires proper planning, lots of discipline, and persistence. If these are qualities that you have or are prepared to acquire, then freelancing is worth it.
You can find Peris on Upwork or LinkedIn
Final Thoughts
It is apparent that remote work is growing in leaps and bounds and freelance writing is among online jobs where you can start earning instantly. And no, you don't have to be limited to writing only; the flexible schedule allows you to fit in as many jobs as you can handle.
So, besides writing what else can you do? Is it Transcription, Form Filling, Online Teaching? The list is endless but you will never find out unless you dive in!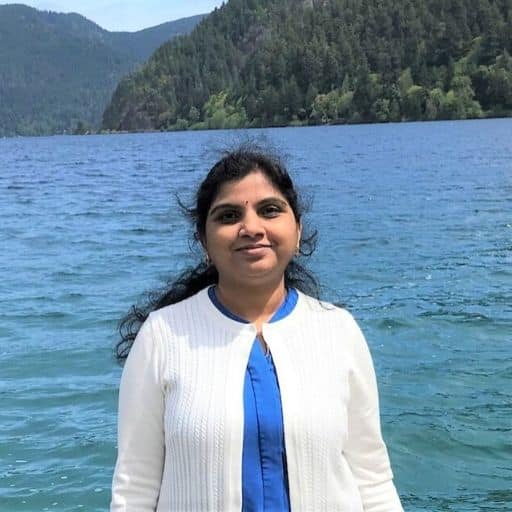 Hey Folks, thanks for stopping by my blog!
I'm Swati. I'm a mom, side hustler, full-time blogger and a millennial work-at-home expert featured on Forbes, CEO Blog Nation, Referral Rock, Vital Dollar, and Databox blog. I embarked on this impeccable journey to expose my online monetary experiences and help you all earn money from home. Come join my make money revolution and attain financial freedom – it's not as hard as you think!