There are rumors that every year is made more than 600 changes to Google, of course, minor ones. It's algorithm also rolls out with major changes such as Penguin, Panda or Hummingbird.
There is no denying fact that over the years Google has made changes that make the user experience a lot better. Here is a short version of these changes or improvements as they call at Google that is made.
Featured Snippets – When you perform a search query, chances for you to get ten blue links are so tiny. Whatever questions you ask such as for weather, locations, definitions, sports results. There will be a featured snippet.
The Mobile Update (Moilegeddon) – Google has made it clear that every website that is not mobile-friendly is going to be removed from SERP. They also released Accelerated Mobile Pages or AMP, which is the free open source from Google that makes pages to load instantly on mobile devices? Fascinating, right?
Whether or not you like these changes and much more like as https ranking signal, local search results. It seems that the majority of users they do.
Now it's time for the changes that Google hasn't made yet.
Ahh, poor marketers.
The Anchor Text Influence
We have seen many statements from different SEO analysts such as Grant McArthur SEO Glasgow and even Google, that the influence of Anchor Text will decline. It seems that the anchor text inside a link still has a huge impact on Google.
Let's do a simple example to understand this better. There are two pages, competing for the keyword ex. "lamps for ships." If site A has the exact anchor text "lamps for ships," and the site B "ten shops in NY that sell lamps for ships" and the words "ten shops in NY" are with anchor text. Then, the site A will have the better ranking. Without looking at other factors like Domain rating etc.
Anchor Text is the place that Google Web Spam team should take some action facing this.
Apparently, all the manipulative, spammy links come from this.
Since when Facebook came out, people started to share content on social medias. At this time, social platforms are rising than ever. There is the place where the great content is being shared and where all the affirmation is happening, so potentially Google sees this right?
There has been a deal, that stood steady for about two years between Twitter and Google. It was a direct partnership where all the tweets shared around the web, will influence the search ranking pages. There is not much left for media to know why this partnership fell off. Since that deal, Google hasn't made an improvement about Social Medias signals. Of course that there exist correlation, but yet not something that will influence Google search results.
The words are out that the most Social Media platform that influences ranking is Google+. These are only for personalized results. It means that people who you follow on Google +, what they share will have appeared in search results for that topic. Yet for non-personalized results, it doesn't have an impact.
These shares by Google are seen as a relying fact that social medias can be a steer for a website or piece of content, whatever it may be, to gain a link.
Web Spam Is On top (Still !!!)
Since when Google became the leader of search engines. Lately in 06, 07 and then continuing to 11, 12 they talked about cleaning web spam. These statements were tough, and spammers were terrified.
The most spammed industries on Google are pills, porno, and casino. Whoop, it ALSO stands for PPC! If ever going to look for backlinks in this industry, just incase you are blind you can see that there's a lot of work to do from Google. Most of the links come from hacked websites, Chinese directories and the other spam that exists out there.
Psst, there is something scary that I want to tell you. If you follow Glen Allsopp from Viperchill, you can see that the PPC industry is not the only one that have this kind of links, or at least dirty methods. If you want to find it out, you better visit his blog, because I can't tell them. I'm not brave as he is.
The rel="canonical" Misunderstood
When first Google launched rel="canonical" they said is just a hint according to us and nothing more. Yet, even for the starting days of it, have been proofs that they are not taking it just as a hint. They are considering it as a verity.
Here's a short example. It means if The page A (the page with code) is now at B. They are not looking staggeringly if the content is similar or not. I should recommend that you use rel="canonical" code, only when you know how to put it properly. If not, then you may de-index pages (a lot of them) accidentally.
All of these things being said about what Google might change it in future. I'm sure it was going to be a great discussion down below on the comments. That being said, I know that there is still a lot of to cover here so let's see each one gap.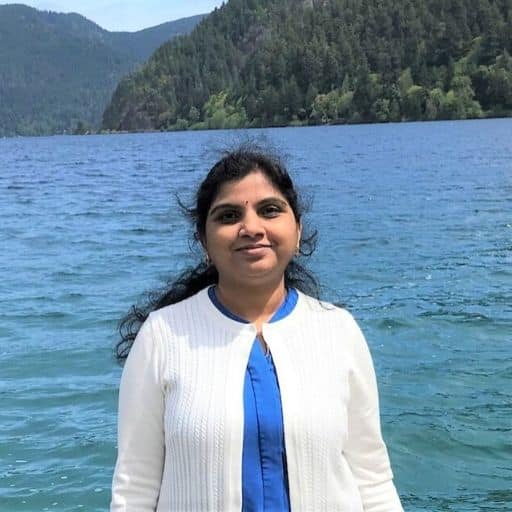 Hey Folks, thanks for stopping by my blog!
I'm Swati. I'm a mom, side hustler, full-time blogger and a millennial work-at-home expert featured on Forbes, CEO Blog Nation, Referral Rock, Vital Dollar, and Databox blog. I embarked on this impeccable journey to expose my online monetary experiences and help you all earn money from home. Come join my make money revolution and attain financial freedom – it's not as hard as you think!