Are you worried about money? Do you have a secret fear of running out of money?
Given today's stressful times, it's critical that we control how we make money. We can't rely on a corporation, the government, or a rich uncle to take care of us. There's only one solution to this problem – start your own independent business.
Now, not just "any" business will do. You want one that is profitable, easy to manage, and that you can run from anywhere.
You're looking for a business that requires little up-front investment and can help you to earn extra money or even replace your full-time income. What if I told you that the business I have in mind takes only four months out of the year to run?
I'm talking about…a tax preparation business.
In my opinion, it's THE very best business that you could start in today's house of cards economy. How can I make such a claim?
Before I tell you how, I would like to introduce you to Ben Robinson, Founder of Bookkeeper Launch. He is one of the most knowledgeable accounting professionals out there…
And, he has recently launched this Taxbiz workshop that details what it takes to start your very own tax preparation business over at Bookkeepers.com
What is Tax Preparation Business?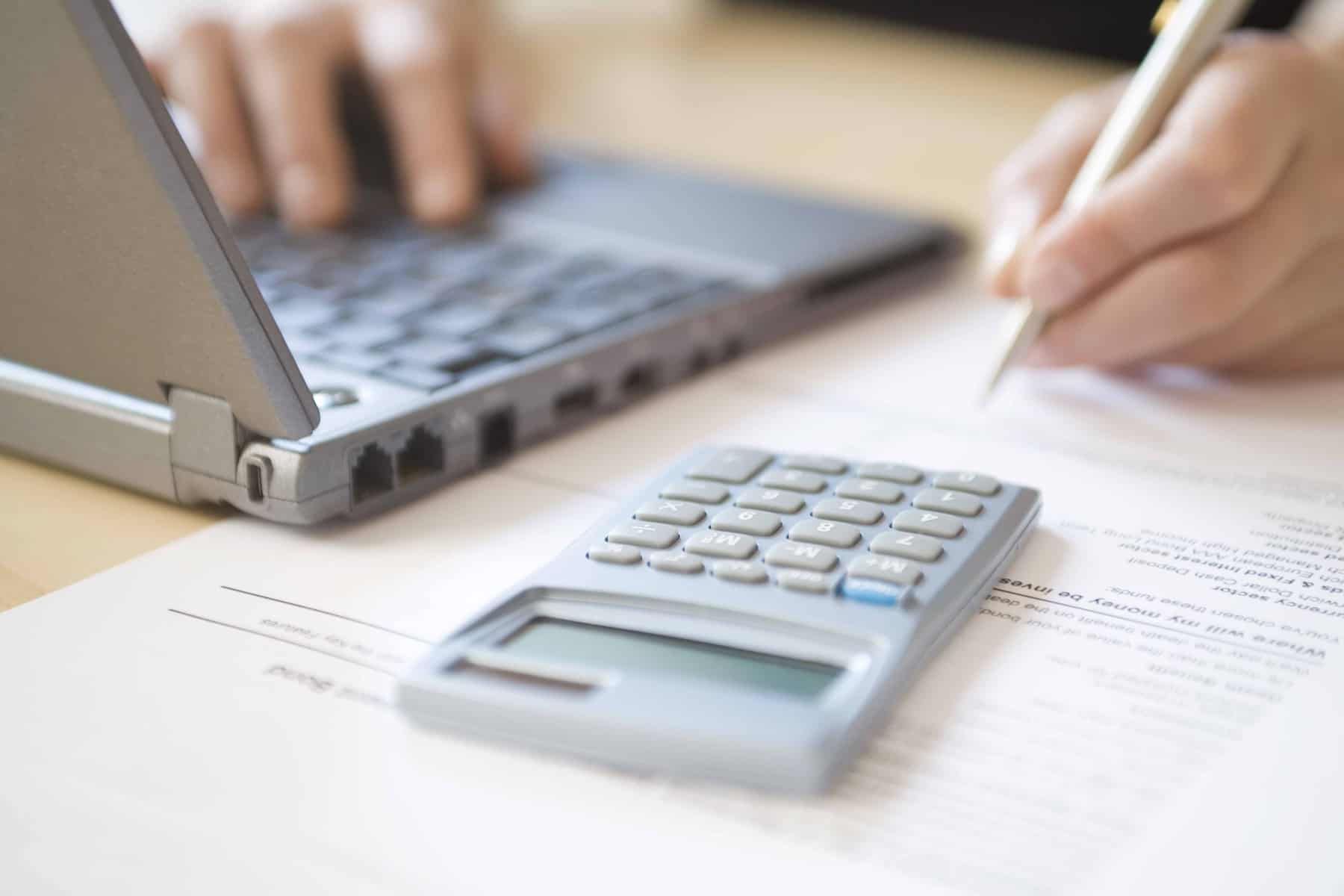 Tax preparation is a BIG business – there were 300,000 people employed at 109,000 firms in 2012 – generating $9 billion in revenue in 2012. The industry grew over 2% from 2010-2020 and is expected to speed up the pace of growth.
The vast majority of tax preparers are small businesses – 37% are run by a single person, while 53% employ less than ten people. There were plenty of tax returns to go around – the IRS estimates that there will be over 250 million filed by 2020.
One of the most notable aspects of the tax preparation industry is how seasonal it is – the industry only comes into being for essentially the four months before April 15, the day on which income tax returns are due for individuals.
Because of this reality, those interested in a tax preparation franchise such as Liberty tax service or Opportunity Tax Service should be those looking for a part-time opportunity.
It will not provide year-round business, and this can be a unique benefit for those looking for extra work for a couple of months. Here are just some of the reasons why starting your own tax preparation business makes sense:
Built-in Demand: the IRS REQUIRES (see IRS Publication 583 – "Recordkeeping") every business and individual to prepare an income tax return. This means you don't have to chase clients. Clients chase YOU!
Recurring Income: the IRS REQUIRES preparation of a tax return EVERY SINGLE YEAR (see IRC Sections 6011(a), 6012(a)). This is great because once you land a client, they come back to you, like clockwork, every year.
#1 Most Profitable Business according to Entrepreneur® and Inc.® magazines.
No certification required: The IRS says that you don't have to be a CPA to prepare taxes.
No formal education necessary: The IRS says that an accounting degree is NOT needed to prepare taxes.
FAST startup: Be up and running in weeks vs. many months or even years like other businesses.
Simple: no employees and/or physical location.
Run from anywhere: serve clients from anywhere you want.

You're a respected professional, and

The work that you do MATTERS.

And, best of all,

ONLY a tax business lets you enjoy 8 months off every year.
Can you imagine 8 months to relax, rest, and live on YOUR OWN TERMS? Can you imagine the freedom to choose who you work with? Can you imagine the flexibility to control what work you do, and when you work?
Think about earning a good living without the hassle of a 9-to-5 job. You could even run your tax preparation business as a side hustle.
What would you do with the extra money? Save it? Payoff debt? Use it to buy a new home or put your children through college? It's all possible. Yes, you could make more money in 4 months than most people make all year!
So, are you interested in starting a tax preparation business from home?
If YES, the team at TaxBiz want to reveal how YOU could make good money owning a tax preparation business with no experience.
Right now, attend their FREE workshop and take a deep dive into the world of a DIGITAL tax business. This is so that you can see if it's for you.
This free workshop Normally, TaxBiz sells this workshop for $500. But, my readers can get it for FREE – Register Now!
Space is limited. This WILL FILL UP, so save your spot. Now, if you're anything like me, you might be thinking: "Ok – what's the catch?"
According to Ben Robinson, Founder of TaxBiz, there are actually three catches…
CATCH #1 – 90% of women and men DON'T QUALIFY to own a tax business. In the workshop, you'll find out if YOU qualify. AND, find out if you have what it takes to SUCCEED.
CATCH #2 – while you do enjoy 8 months off every year, you work your butt off January through April.
CATCH #3 – this is about owning a business, which isn't for everyone. You're responsible for your own success.
Now, I'm not sure if it's for you…BUT – for the right woman or man, a tax business can be life-changing. Is it for you? You won't know until you get the inside information, so:
Listen, this workshop isn't a bunch of theory. And, it's not a rah-rah session with no substance. You get the cold hard facts about tax business ownership through this in-depth workshop. Here's a brief overview of the workshop:
CLASS 1: Earning Potential of a Tax Pro
Learn:
First, get the facts about how much money tax pros really make.

Second, we uncover the essential activities top-earning tax pros do (and DON'T do) differently that lets them earn $95+ an hour.

Third, we'll have an open conversation to find out the answer to this burning question: Do YOU have what it takes to be a tax pro?
Do:
Calculate your income goal and how many clients you'll need.

Research # of SPECIFIC, highly-profitable businesses in your city/county/state.

Create a working "brand" for your digital tax business using my…
Bonus:
Digital TaxBiz Brand Creation Toolkit

(a $300 value)
CLASS 2: Day in the Life of a Tax Pro
Learn:
What work do you do as a Tax Pro…and how is the work done?

How to build a tax business that you can run from anywhere.

How the top earners work less than half the time and earn 2-3X more than "regular" tax pros.
Do:
Begin work on your business plan using my…
Bonus:
Business Plan Template (a $200 value)
CLASS 3: Keys to Success as a Tax Pro
Learn:
10 BIG mistakes new tax business owners make, and

What you MUST DO instead.
Do:
Map out your next 3 steps to start your digital tax business
Bonus:
Digital TaxBiz System® (DTBS) which is the step-by-step blueprint for what you need to launch and grow your business (PRICELESS value)
In addition to the classes, there are lots of other bonuses in the form of worksheets, calculators and even a business plan template specifically designed for a tax business.
Frequently Asked Questions:
Is Tax preparation business right for me? Here are some frequently asked questions about Taxbiz. I hope these answers below help you make the right choice for you.
1. Is this U.S. only or international?
A: At this time, TaxBiz is for U.S. citizens and permanent residents only!
2: What are the prerequisite skills or educational experience needed to be a "qualified" TaxBiz student?
A: None.
3: Will students have lifetime access to the course and any updates?
A: Students will have unlimited access to TaxBiz skills for 2021 and previous years for preparation. They will have unlimited access to the marketing, sales, and business units. The one thing that students WILL HAVE TO PAY FOR is the annual update.
4: Considering this is just seasonal work, are there any aspects of it that go on throughout the year?
A: A student may "choose their own adventure". They could do this as a tax-season-only business or year-round. They could choose to do this as a side gig or full-time. The choice is really up to them.
5: Things must get pretty hectic for tax preparers during the 4 months of tax season. So is it a realistic opportunity for stay-at-home parents who want to work-from-home but also need to be there for their family?
A: Yes…sorta. Depends on the kind of tax business they want to build. Again, this is a choose your own adventure path.
6: Do students receive anything upon completion of the course, such as a certificate or certification?
A: Students may earn a Certificate of COMPLETION upon successful completion of the course, tests, and exams.
7: Do you know when the next TaxBiz launch window will be?
A: We don't. As mentioned above, this will be open 2-3 times per year.
Final Thoughts
So, ready to take the leap? Take the reins now by starting your own tax preparation business. Your new career as a tax professional is faster than you ever thought possible.
Don't settle for average when you can live a life of freedom. A Tax Business just might be the solution you've been looking for. But, you won't know if you don't take action – Register for the workshop now!
On the other hand, if you're looking to start a full-time bookkeeping business. Joining BL might be the perfect option for you!
Even If you don't have any experience, that's perfectly OK. Bookkeepers Launch team teach the entire program from the starting point of knowing NOTHING about bookkeeping or running a business.
It is designed to make it EASY for folks like you who either already have a job or are busy raising their children. It's a self-paced, flexible program. This means you don't have to show up to class every day…and you can get through it on your own time.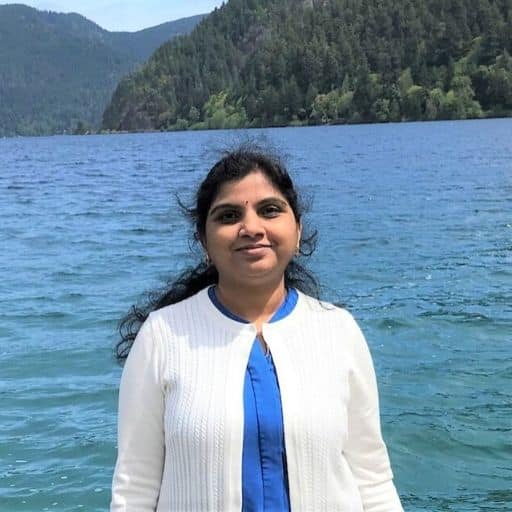 Hey Folks, thanks for stopping by my blog!
I'm Swati. I'm a mom, side hustler, full-time blogger and a millennial work-at-home expert featured on Forbes, CEO Blog Nation, Referral Rock, Vital Dollar, and Databox blog. I embarked on this impeccable journey to expose my online monetary experiences and help you all earn money from home. Come join my make money revolution and attain financial freedom – it's not as hard as you think!