2019 is gone and 2020 has arrived in what seems like the blink of an eye. The festive season was a great time spent with friends and family and most of us indulged in all delicacies that the holidays bring. But alas, the vacation is over and everyday life must continue. Most are getting back to the norm-emails, phone calls, school, and demanding schedules. Not to mention diets.
We all know how crazy life gets and how difficult it is to keep track of our calendars. The meeting next Tuesday, Billy's birthday party, Emma's swimming meet, and if your life is anything like mine the beginning of the year does not begin as a gradual jog, but rather a maddening sprint.
This is why on the 13th of February many a soul will wake up in a panic realizing that they have no gift and no idea what to get for that all-important Valentine's Day gift. The cliché box of chocolates will not do, no. They need to bring their A-game because the ball was dropped last year. Also, the holiday season is never kind to anybody's pocket.
What to do? Fear not, we have a list of 15 ideas for gifts that both your significant other and your bank balance will love.
Most of them will work for him and her, depending on their personality. Go ahead and make the choice.
15 Practical Valentine's Day Gifts Guide
Here are ideas and there is sure to be something that will work for you and please your loved one.
Flowers are a great gift, but unfortunately, they are not a lasting one. Within a week or two those beautiful flowers will die. Now, however, your gift can keep on giving with a Mason jar indoor flower garden.
This product comes as a kit and allows you to grow pansies, zinnias, chamomile, or English Daisies. All you need is a little water and a sunny spot. The jar is equipped with a passive hydroponic "wicking" system that feeds the plant and stops the plant from being over-watered or under-watered.
You can pick this up for about 30 dollars.
We all love that first cup of coffee in the morning, some can't function without it. It does, however, get a little tiresome having the same cup over and over so shake things up and change that flavor profile with infused coffee.
Infused coffee makes for a great gift with coffee being as popular as it is these days. When it comes to flavors there are many options from bourbon to merlot and if you are feeling adventurous even tequila. The coffee comes in bean, instant or capsule form. It will cost you around 20 to 40 dollars depending on the manufacturer and option you go for.
3. Wine and chocolate basket
There is nothing like a bottle of good wine and chocolate is always a winner. Why not combine the two for a knockout gift? This duo can be on the expensive side of things at over 100 dollars. Alternatively, if you tend to have a DIY mindset, you could buy the wine, chocolate, and basket or gift bag separately and come in under 30 dollars. You will, of course, need to do some decorating to make it look decent enough to be a special gift.
This is a great gift to set the atmosphere of a room as well as purify it. These lamps have a soothing glow sure to relax anybody after a long day. There are many shapes to choose from and some of the lamps come with dimmer switches as well.
These lamps are not just aesthetically pleasing but actually have health benefits as well. The Himalayan salt is heated when the light is turned on, this releases negative ions that neutralize positively charged particles such as pollen, dust, smoke, mold, and animal dander.
The price varies depending on the features of the lamp and the manufacturer. You can expect to pay between 20 and 40 dollars.
5. Custom Coffee mugs
Tell your partner how you feel about them every time they open the kitchen cupboard with a personalized mug. This is the sort of gift that will have a lot of sentimental value in the long run and is also an affordable option at around 10-20 dollars.
You have a lot of options as far as the design is concerned. Some of the manufacturers allow you to do a custom design of your own on their websites. Pictures and text with all sorts of color schemes and fonts are available to choose from giving you many possible designs, you can even add a photo.
The wedding day, the engagement, the first date, these are significant days in a couple's journey together and are remembered fondly. This gift gives a unique view of your special moments. The personalized star constellation map gives you a snapshot of what the night sky looked like on your special day.
You are given the option to add a special message to the map as well as your own coordinates. The frame is also optional. It will cost between 15 and 40 dollars depending on whether you choose to include the frame and depending on the manufacturer you buy from.
Your wallet is essential. You seldom leave home without it and it is probably used multiple times a day. Remind your loved one what they mean to you with a custom wallet card.
The wallet card is the size of a credit card to fit easily into a credit card slot and is made of thin metal. The card is totally customizable enabling you to engrave a message in whatever font you choose on both sides. There are also multiple colors to choose from. The cost will be approximately 20 dollars.
8. Voice art canvas
Love is often expressed in words and words are by nature sound waves. Record your "I love you" and make it a piece of art for your partner to enjoy.
A voice art canvas is made by taking a recording of your words, analyzing the waveform, and printing that waveform on a canvas. The price of the canvas varies depending on the size and design, but you can pick one up for about 30 dollars.
Some folks just love the simple things in life and nothing says down-to-earth quite like a sixer of beers.
The six-pack comes in a decorated box with a greeting card attached, there is space on the underside of the card for a personal message. You can pick this gift up for under 20 dollars.
This is a great idea for him but many ladies will get great excitement from this gift.
The words "wine" and "budget" are not often found working together in harmony, but while the good stuff tends to be expensive, it is quite possible to have a decent tasting experience that does not cost you an arm and a leg.
If you are willing to do a bit of research you will be able to find wineries that charge reasonable rates (20-30 dollars). The price is often dependent on the area and the popularity of the winery, but a cheaper, less expensive winery does not necessarily mean a bad experience for you and your valentine.
Have a look online for reviews or better yet speak to the locals and see what they recommend.
This will be a gift not only for your loved one but for the entire family. For under 15 dollars you can get a decorative family recipe notebook with blank pages to write down those family secrets. The pages are outlined with categories of food to find recipes easily and space has been made for ingredients and cooking time.
To let good wine go to waste is almost criminal, a wine-stopper is a must for any lover of the grape. There are many fun and decorative options on this one from letters to flamingos, there are even birthstones to make it extra special. You can get these for as little as 5-15 dollars.
If your significant other is a fitness fanatic this is going to be a great gift. Perfect for hiking, long runs, and fitness, in general, a water bottle with a phone holding sleeve is a great place to keep your valuables while you work towards that six-pack.
The sleeve has a thin clear screen so that you are able to use your phone, while still protecting it from the elements. The neoprene material is sweat-proof and water-resistant. The price is a little higher than a lot of the items on this list at 25-35 dollars, but it still won't break the bank.
Candles are generally a good way to go when it comes to gifts, they are practical and usable items. You can find a 60/80 hour candle for between 25 and 35 dollars. The candle is made from natural beeswax and as the title suggests burns for up to 60 or 80 hours respectively.
Another handy feature is that the candle self-extinguishes when the flame reaches a clip that is attached to the stand. No need to worry about it burning through the night.
15. Picnic
Lastly, we have an oldie but a goodie-the picnic. A picnic can be a chance to really connect with the one you love. You can have a picnic in a private setting like a beautiful garden or you could opt to go for a park or nature reserve.
It need not cost a lot either. Grab whatever is in the fridge and grocery cupboard and you are set. If you do choose to buy snacks and drinks 10-15 dollars should be plenty.
Final thoughts
And there you have it-our suggestions for 15 Valentine's Day gifts for your beloved on a budget. Hopefully, this list will give you some inspiration and ideas to wow your better half.
Here are a lot more amazing Valentine gift ideas, that make him/her feel very special!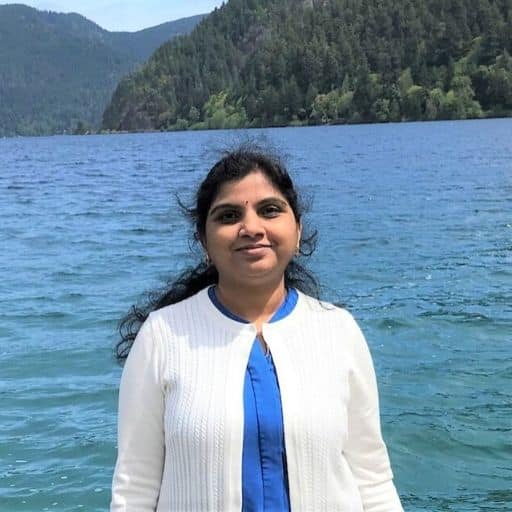 Howdy Folks, thanks for stopping by my blog.
I'm Swati, a proud mom, dedicated side hustler, full-time blogger, and a recognized millennial work-at-home expert. My expertise has been featured on esteemed platforms such as Forbes, CEO Blog Nation, Referral Rock, Vital Dollar, Databox blog, and many more. I have embarked on this incredible journey to share my firsthand experiences in the world of online income generation and to assist all of you in earning money from the comfort of your homes.
Join me in my mission to revolutionize the way we make money and achieve financial freedom. Trust me, it's not as challenging as it may seem!
Together, let's explore the boundless opportunities and pave our paths towards a prosperous future.