Are you searching for how to make money selling photos of yourself?
All you need is a smartphone or a good camera. Unlike in the past, photography nowadays is not reserved for professionals, thanks to technological advancement.
You can take photos of yourself from anywhere. If you like taking photos, this article is for you. You can exchange these pictures for money and you can even make it a winning side hustle. But where do you get paid for selfies?
This article gives you a complete guide on how to get paid for pictures of yourself and exchange pictures for money!
I will also cover some of the best platforms where you can sell pics for cash and tips on how to maximize your earnings.
Read on for where to sell pics of different body parts including earning from feet pics
How to Make Money Selling Photos Online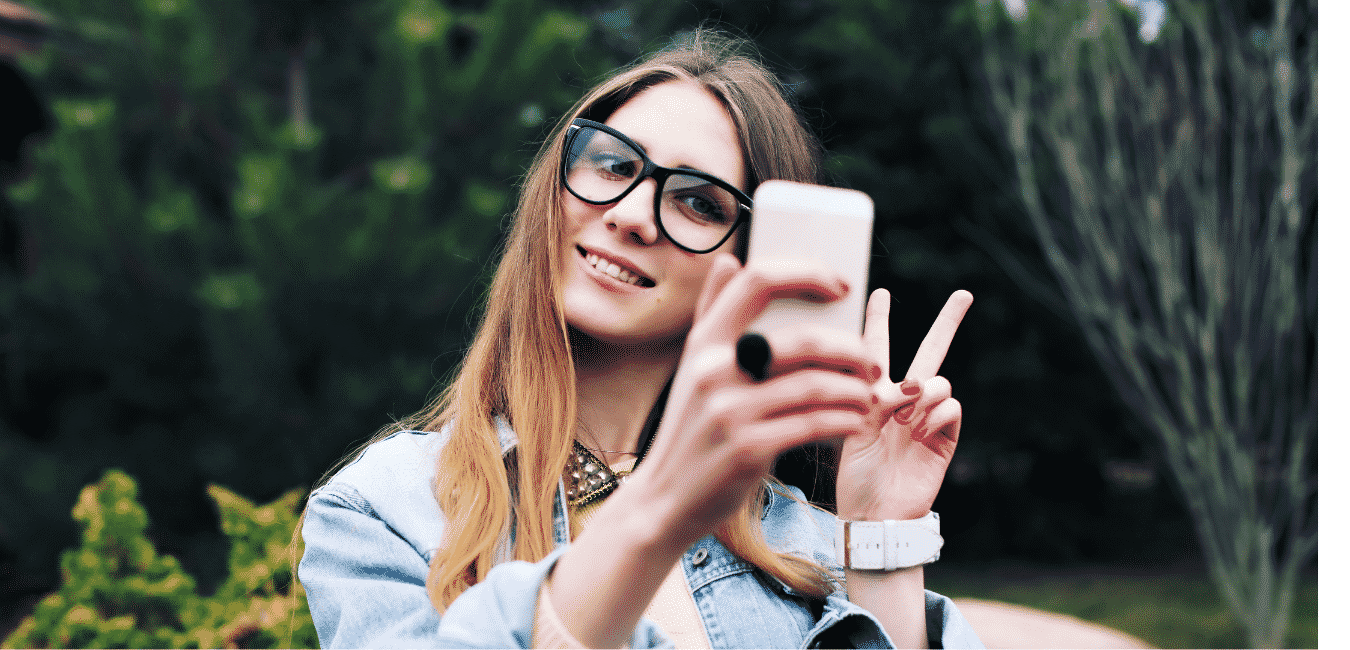 Whether you are selling jewelry, academic notes, or old textbooks, the business of selling stuff online comes with many moving parts.
One minute, are you looking for the best platforms to list your wares on, and wondering whether you will get paid after delivery or shipping in the next minute? So, how do you ensure that selling photos of yourself online goes smoothly?
Here are some pointers:
Get a Good Selfie Camera or Stick
A good camera goes hand in hand with taking a perfect picture. You, therefore, need to have a high-quality phone or camera while taking shots of yourself.
Additionally, use a selfie stick to capture flattering pics. The contraption achieves this by providing a perfect distance between you and the camera plus, you can pose and take pictures from different angles – just like a professional.
Check out this Compact Size & Lightweight Selfie Stick – Extendable Selfie Stick Tripod with detachable wireless remote and tripod stand selfie stick compatible with all cell phones.
Take your pics in an intriguing background to add a visual allure to interested clients. Let your pics tell a compelling story. And always remember to give your photo one last glance before submitting it. This will help you notice out-of-place objects or unflattering angles. The good thing with today's tech is that you can crop out the unwanted parts and retouch your pics.
When taking these pictures, natural lighting is the best. The best time to take selfies is during sunrise or sunset when the sun isn't too bright. If you are taking them indoors, remember to enable your camera to flash due to counter-low lighting. Alternatively, when using apps such as photo apps go for intelligent camera settings.
To prosper in this photo-selling business, you'll have to be consistent. Take pictures on a daily basis and upload them on a daily, weekly, or monthly basis. Choose the best frequency that generates traffic and keeps paying customers returning for more.
As a tip, take as many selfies as you can. Use different angles, tilts, and different backgrounds. This will help you choose the best quality pics from your stock photos.
Build Strong Social Media
To improve your sales, be active on social media platforms like Facebook, Twitter, Tumblr, Instagram, LinkedIn, and WhatsApp. Market yourself on these sites by setting up using professional profiles and joining photo selling groups.
Remember, what works on one app might not work on a different platform. As such, sign up on different photo-selling apps and websites to lure potential clients and boost your success rate.
15 Sites and Apps That'll Buy Your Selfies
Here are some leading platforms that buy or list your photos for brands to purchase. As a caution, before you sign up on any of these apps, read their term of service keenly. Specifically, understand their copyright rules regarding ownership and usage of each photo.
1. Pay Your Selfie
This is one of the top submit pics for cash app. To earn, you are required to take pictures of yourself while doing a specific activity that Pays Your Selfie assigns you.
Such activities include dancing, revealing your tattoo, drinking your favorite drink, and more. Alternatively, you can upload relevant pictures from your gallery for brands to buy.
Each selfie is worth about 20 cents to $1, which you can cash out once you hit $20 in total sales. Your pictures in return benefit this platform by providing images to advertisers and marketers.
To be eligible to use this app, you must be 18 years or older. Get paid for your selfies by downloading their app on Google Play or App Store.
2. SmugMug – get paid to send pictures of yourself
SmugMug is another platform where you get paid to send pictures of yourself. On the downside, there is no free membership on this platform, but you do get a free 14 days trial.
Also, if you want to start your own picture-selling platform, sign up on the SmugMug website builder. You can also access the too on Android and iOS devices.
With this app, whatever you earn, you get to keep 85% of the cash. 15 % is charged as commission. You get to set your own picture price, something you won't get with most other platforms.
The copyright of your pictures also stays with you, and you can choose to make them private or public. With the public option, you can add watermarks as a security measure.
3. Stylinity
If you are a fashion lover, Stylinity is your kind of platform. It's a shopping website where you can sell pics for cash. They currently have over 180 stores under their banner, providing a huge market for your pictures.
How does it work?
You are required to take pictures of yourself while wearing outfits from one of their stores.
As such, you get paid when someone clicks on your pictures and makes a purchase of the outfits. You should therefore tag the different brands in your pics for easy sales. Payment is in terms of StylePerks, points that are redeemable for cash or merchandise. For a more detailed description, watch this video tutorial on how the Stylinity app works.
4. 500px
Looking to add a new side hustle that pays weekly to your portfolio?
Then, you must definitely try 500px!
It's a website where you exchange pictures for money. The platform has both a free and a paid version. If you are a newbie in this business, start with the free version. Apart from the website, you can access 500px on Google Play and App Store.
With this platform, you get to earn 60% for exclusive pics and 30% for non-exclusive photos. As a tip, add keyword tags in your photos to attract more buyers. With over 16 million users, this is among the most popular places to sell photos online. Some users earn up to $150 per picture.
Payment is made through PayPal. Even better, 500px holds contests worth cash rewards of between $150 and $500+.
5. Scoopshot
Wondering, how to make money with a nice body?
Scoopshot will pay you for taking beautiful selfies. However, unlike other picture apps, Scoopshot doesn't pay you directly. It's the clients who buy your photos that send cash to your payment account. This simply means that pay is not guaranteed or protected by the platform.
On the flip side, they hold daily contests where you're required to post your pics or videos. The winner walks away with $5 cash for a single submission.
Ready to get paid for your selfies?
Download ScoopShot on Play Store or App Store today.
6. Clashot
Clashot app pays you for your selfie and pictures in general. You receive a commission of 44% of every sale from your pics. This can be anywhere between 50 cents and $80. How much you can earn depends on the number of pictures that find interested buyers.
This app is operated by the owners of DepositPhotos, a US-based stock photography website. This means your uploads are synced together by both platforms, handing you more exposure.
Exclusive Tip: To increase your earnings, claim "offer" photos on Clashot- you can earn 50 times more.
7. Etsy
You probably know Etsy as a platform for buying and selling crafts, decors, and more. Well… you can also sell your pics for cash on this online marketplace. The good thing with selling your pictures here is that the platform receives over 40 million buyers annually. Buyers flood here looking for different items including self-taken photos, prints, and drawings.
You get to keep about 20% of each sale plus 3.5% of sales price, a bare minimum when compared to other platforms. Etsy takes a commission of 5% from your pay as the transaction fee.
To maximize your earnings here, you have to invest most of your time in marketing your pics. When you set up an Etsy store, you get to set your own prices making your earning limitless.
8. Instaprints
Instaprints has been in business for over a decade (since 2006), making it a legit platform to get paid for taking pictures. It works by syncing with your Instagram account. You upload your pictures on your Instagram, then link your profile to your Instaprints account.
In addition to selling your pics, you can sell them as prints on phone cases, curtains, pillows, and greeting cards. Sellers set their own prices, then Instaprints takes care of the rest including shipping and printing your photos for customers.
For the service, the platform charges a base fee depending on the final size of your photo. You can earn about $5-$50 per photo on this platform.
9. SquarePeep
Do you want to sell explicit content? Unlike other picture-selling platforms, SquarePeep has few restrictions on what passes for good pics and videos.
As the name suggests, this platform works by pixelating your explicit pictures with squares. Members are therefore charged to view your picture, one square at a time.
Sign-up is free. You register by linking your account to your Twitter account or your email address. Price is set per square and you earn every time a square is revealed. You can withdraw your money anytime, provided you hit a minimum target of $100.
10. Foap
This is a mobile-based marketplace where you get paid to send pictures of yourself. Each pic goes for about $10 but you get to keep 50% of the sale, Foap charges cover the rest!
There are also cash prizes to be won from 'Missions' worth around $50+ for the winning photo. To get started, download this app on Google Play or App Store.
11. Create Your own Website
Start your own website or blog to enhance your online presence and sell your pictures. There are many website builders out there, including free builders, to help you create a solid platform. Some photo buyers search for such websites/blogs so, invest in both onsite and offsite SEO to rank. Also, link your social media to your site for increased traffic.
Finally, include a "Contact Us" page where clients can get in touch with you. For more on this, click here to read a guide on how to start blogging for money.
12. Start a YouTube Channel
With a YouTube channel, you can market your business and at the same time earn from sponsored ads and content.
Create interesting videos that capture info about your photos. Include captions to inform your viewer what your video is all about. You should also make videos like a pro for better aesthetics.
Create Stock Photo Libraries
Stock photography websites are platforms where you can buy and sell licensed pictures. On these websites, you can create your own stock library and start uploading pictures of yourself.
What I like about stock photography websites is that they already have a ready market for you.
Above all, the fact that you just upload hundreds of photos and wait for buyers makes this a good passive income idea. You don't even have to market or go out of your way to sell.
Just go to your phone/computer gallery and upload your photos with identifying keywords and watch your account grow.
Below are some of the best stock websites for you.
13. Shutterstock
Shutterstock is one of the best stock libraries where you can get paid for your photos. It's free to join but you have to upload some photos before being approved by their team. Once you become a Shutterstock contributor, you can earn up to 38 cents per download.
Your earnings are in terms of commissions that range from 15% to 40% for each download of a licensed media file, paid via PayPal. More to this, referring your friend earns you 4 cents. If they end up buying from this platform, you earn an additional 20% of their purchase.
14. iStockphoto
Owned by GettyImages, iStockphoto is another popular stock site to get paid for pictures of yourself. It's free to join with a recruitment process similar to Shutterstock.
Nonexclusive photos of you make you 15% of the licensing fee. Making them exclusive rewards you a whopping 45%. Before you can start earning though, you have to undertake a quiz and submit 3 sample files for evaluation. This platform is also available for mobile devices on Google Play and the App Store.
15. BigStock
You can sign up for free and become a contributor to BigStock.
After completing their tutorial, you can start uploading your pictures for money immediately. You can cash out once you make $30 in commissions through PayPal or Skrill.
Most importantly, with BigStock, you always keep copyrights to your photos.
FAQS
1. Can I sell pictures of myself for money?
There exist more than enough platforms where you can sell your photos for cash, which include mobile apps that pay you for uploading your feet pics and also stock photography websites that pay you when clients download or purchase your photos. What's more, you can start your own websites and join social media platforms to sell your pictures.
2. Is it legal to sell videos of yourself?
Selling non-explicit videos is totally legal provided you are not exhibiting nudity. Most of these platforms allow you to keep the copyright of your videos and photos. However, not all platforms let you sell videos of yourself.
Such sites will, however, accept photos of nature and infrastructure. Selling photos of yourself can also be subject to age and religious restrictions imposed by your country of residence.
3. How much money can you make selling pictures?
The amount you make selling pictures highly depends on the number of pictures you sell. As a beginner, your sales can be limited, but you can join more platforms to boost your sales. Generally, one pic can sell for about $5-$10 on direct sales platforms.
On the other hand, stock photography platforms pay you up to around 50 cents to 80 cents per download. Either way, the more photos you upload, the more money you can make.
4. How much money can I make on Instafeet?
Instafeet is a platform for selling your feet pictures only. How much you earn on this platform depends on the number of subscribers you get. Feet pics cost anywhere between $5 and $100.
The platform takes only 10% of your earnings as listing and payment processing fees charges. Expert sellers on Instafeet can earn up to $500 per day. Other sites similar to Instafeet include Zazzle, Tinder, and Discord.
Ready to Get paid for your selfies?!
There you have it. These are some of the ways on how to make money selling photos of yourself. What I like about selling your pics is that you can make it one of your sources for passive income. Sign up today on one of these platforms and get paid to send pictures of yourself.
However, if selling pictures is not your thing, check out these genius ways of making $500 fast.
Which platform do you sell your pics? Share your recommendations and insights in the comment section below.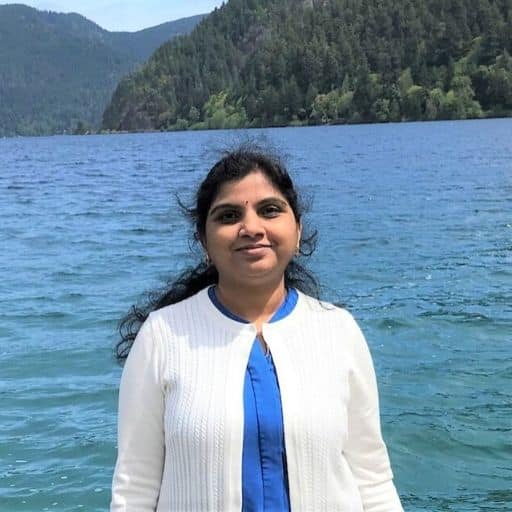 Hey Folks, thanks for stopping by my blog!
I'm Swati. I'm a mom, side hustler, full-time blogger and a millennial work-at-home expert featured on Forbes, CEO Blog Nation, Referral Rock, Vital Dollar, and Databox blog. I embarked on this impeccable journey to expose my online monetary experiences and help you all earn money from home. Come join my make money revolution and attain financial freedom – it's not as hard as you think!