We have the best note-selling websites clearly explained and listed out just for you!
If you are a college student, there is a side hustle that is so perfectly suited to you that it is insane not to take advantage of it. You do not have to add any extra work to your busy course load and yet you can add so much extra cash to your wallet.
You already take notes, and you probably have a hefty student loan to pay off, so why not make lemonade out of lemons: sell your notes for cash!
Making money with notes, and another course material is easy! You can sell college notes online on a large variety of platforms with different audiences and perks. Why not make money with something you have to do anyway?
EASY MONEY HACK:
FAQs
Here are some questions that frequently get asked:
a) Is it illegal to sell your notes?
It is entirely legal to sell your college notes. Many colleges and universities will hire in-house for notes, paying their own students directly for their note-taking; it is always worth it to check if your college has a program like this to start!
If you are still worried, rest assured. Notes that are meant for personal studying are entirely legal. The issue would come into play with plagiarism.
What this means is as long as your notes do not copy or quote from your professor/textbook directly (without proper credit) and they are not going to be turned in for a grade by anyone but you, then you are ready to start making easily (and legal) money.
b) How to sell your notes?
Selling your notes is as easy as finding note selling and buying websites and marketplaces; luckily, we have all the best markets listed out for you.
Still, there are a few tricks that will make your notes sell extra well. Notes that are organized well are prioritized. They can be handwritten or digital, color-coded or with diagrams, as long as they are clear and legible.
Detailed notes are also a must; the reader must be able to understand the notes out of the context of your specific class and professor (granted, some note selling and buying sites will allow you to sell specifically to people in the same class or with the same professor as you).
There are also a few tips to get more eyes (and buys!) on your notes. Firstly, stay affordable. There are a lot of options and notetakers to choose from, and college students are notoriously broke, so your notes must be worth the cost.
Consider offering free samples or mini-guides so people can get a taste of what your note-taking style is like. And finally, advertise! Social media is probably the best place for this, especially if you have an audience of college students and even classmates!
c) How much do notes sell for?
When it comes to notes for sale online, prices vary but one thing is clear. Selling your notes is not a sufficient full-time job.
Instead, selling study notes is a fantastic way to earn significant side cash without adding any extra workload to your busy schedule. You already take notes, it is time to get cash for your notes.
When it comes to specific prices for selling notes online, it depends. Oftentimes, you can set your own price for your notes. For that, it can be helpful to look at what similar material on the site of your choice is going for.
Some websites boast $500 per dedicated class for one semester while others brag about $250 a year. What is fairly uniform, however, is that most websites take a portion of the sale and pay you a commission. These commissions vary widely: 50%, 60%, 70%, 72%, 75%, 85%, 100%, and more.
Other websites, however, will pay you a standard fee for the notes you upload. On one site, it is $35 per copy sold with you earning a 50% commission. On another site, you earn a flat $0.20 per upload (with the ability to make bonuses from sold notes).
d) Where & How to Sell Handwritten Notes?
The how is easy: take clear and easily readable notes, either handwritten or digital, and have a way of uploading them online (a scanner or phone camera will work great).
The where is not that much harder, since we have put together this handy list of places to buy and sell notes.
I) Best Websites to Sell Notes Online
1. Course hero
Course Hero is a fantastic student resource with course content from more than 17 million students and educators. It is first and foremost a place where you can sell notes, study guides, and other resources to students.
You earn up to $20 per document and get an extra $5 if your content convinces someone to subscribe to the site.
You can even upload your notes from past classes. But it also has 24/7 question and answers tutoring along with its own college student resources!
2. OneClass
OneClass is a Canadian platform that also accepts notes from the United States, Australia, and New Zealand for buying and selling notes and study materials.
The app, which also sports tutoring services, offers you credits instead of cash, but these credits can be exchanged for gift cards at places like Amazon and Walmart.
You can also apply to be a site note taker which allows you to earn three times as much for your notes. You even get 50 credits for referring a friend, and it is not hard to find a broke student who takes notes on a college campus!
3. NoteUtopia
NoteUtopia is like an eBay for course documents. You can exchange documents freely or charge for your notes. You can also find notes, study guides, and more that are specific to your class and professor.
4. NearPod
To sell on NearPod, you need at least a 3.4 GPA. You get paid per test in the class for which you are note-taking. The average money earned per set of notes is $75 and you make 5% of net sales as well.
5. GradeBuddy
GradeBuddy is unique in that it offers two ways to make cash with your college notes.
The first is similar to the rest of the sites; it has a database where you can upload your notes for others to buy.
But there is another choice: you can apply to become a note-taker for a specific class and earn up to $500 per semester!
6. Nexus notes
Nexus Notes is another marketplace for notes and general resources for students but it has a unique feature. When you upload your notes and study guides, they check the accuracy and clarity before they are accepted to the database.
After upload, you earn a 50% commission on the notes sold at the set price of $35. They accept notes from Australia, New Zealand, and the United States.
7. Notesale
Notesale is a UK-specific place for buying and selling college notes and textbooks. The uploading process is a super easy three-step process and the search process is streamlined as well. You are also free to set your own prices!
8. Notesgen
Notesgen is a very unique site in that it allows for the selling of studious materials beyond notes and study guides. It is also very friendly for handwritten notes.
While setting your own prices and making a 60% commission, you can sell case studies, presentations, textbooks, lab results, research, and more!
Plus, they even have an app for Android and iOS devices for super quick and easy note uploading. They accept notes from over 140 countries.
9. KwikNotes
KwikNotes is unique in that it evaluates all the content you submit and suggests a price for it. Users on the site can also connect with other users to boost sales. The site charges a 20% commission fee for every download.
10. Notesmate
Notesmate is another unique site in that it functions almost like a social media network.
Users can follow you, giving your work more attention! You can also run giveaways on this site. This site also has an app for iOS and Android devices and allows you to set your own prices.
11. Notesvilla
Notesvilla is another United Kingdom-based site for selling your notes online. Recently sold notes are displayed so you have a good idea of what people are looking for and many people offer free samples!
12. NoteXchange
This site is for any Australian students looking to make extra cash. NoteXchange allows you to set your own prices and gives you 100% of the commission, as long as the notes are found through your own marketing tactics.
If someone buys your notes because of the site's advertising, you still make a hefty 50% commission.
13. Omega Notes
On Omega Notes you can sell things like notes, study guides, cheat sheets, diagrams, and more.
Omega Notes lets you choose your own prices (with recommendations) and gives you a very agreeable 70% commission. However, there are fees.
Anything priced about $35, anything listed for over 24 months, and large uploads will be subject to a fee.
14. Oxbridge Notes
Oxbridge Notes is one of the more popular of these sites, spanning several countries such as the United States, Canada, the United Kingdom, New Zealand, Ireland, Australia, and India.
This site also allows for the sale of more than just notes. They accept outlines, PDFs, sample test questions and answers, and more! Plus, you make a 72% commission which the site says becomes $250 a year for the average seller.
15. Quest Notes
This is the site on which you earn $0.20 per upload. Still, it is nice because after you upload your material, Quest Notes handles everything else!
It allows for the sale of revision notes, study guides, and more. It will also give you credits to buy other helpful materials when your materials are sold.
16. StudentVIP
This is another Australian-based market that is extremely popular. StudentVIP reviews materials before they can be sold on the site but once they are life you earn a 75% commission on materials that you are allowed to price from $29 to $59.
17. StuDocu
StuDocu is very notable because instead of selling your notes to other students, it buys them directly from you. You send in your materials, and the site sends you an estimate, which you often get a 30% markup on if you accept right away.
18. StudySoup
StudySoup is a great student resource with tutoring services in addition to a notes marketplace. StudySoup offers you the option to apply to become an Elite Notetaker.
However, it limits you to posting three study guides per semester. Still, you can make up to $450 per notes.
19. Stuvia
Stuvia is a great place to sell material beyond notes. They accept study guides, summaries, assignments, outlines, flashcards, and more! You can set your own price as well, with the site only taking a small commission.
Stuvia is nearly worldwide, but the majority of its members are from Belgium, France, Germany, Netherlands, South Africa, Spain, the United Kingdom, and the United States of America.
20. Upwork
Upwork does not allow you to upload your notes directly for sale but instead allows you to become a freelancer. You can build a profile and resume as a college note-taker to begin marketing yourself and taking on clients.
Also Read: How to make $50 a day in your spare time
II) How to Upload Notes on Google and Earn Money?
If you do not want to deal with the large variety of options for selling your handwritten (or digital) notes there is another way!
You can be your own boss through google! By using more general online markets like Facebook Marketplace and Craigslist you can set your own prices and make 100% of the profits.
This option is especially lucrative if you are planning to sell primarily locally! You can advertise directly to the audience you wish to reach.
III) Wondering, How to Sell My Notes Online in India?
Worry not! Selling your notes in India is as easy as selling your handwritten notes anywhere else in the world!
Luckily, you can now earn money by uploading notes in India! Many websites for buying and selling study notes are set up to allow for buying and selling across the world.
There are also more specific and specialized schools. For example, there are university and college-specific sites as well as country-specific sites (like Canada, the UK, and the United States specific sites). Still, the majority of sites will let you buy and sell notes to and from anywhere.
If you are based in India or are especially keen on marketing there, there are a few specific sites that may work better than others! Still, using worldwide sites will give you the largest audience and the highest chances of selling.
Of the sites we listed, the following allow you to sell and buy notes in India: Upwork, Oxbridge Notes, Notesale, and Notesgen (which is specifically based in India).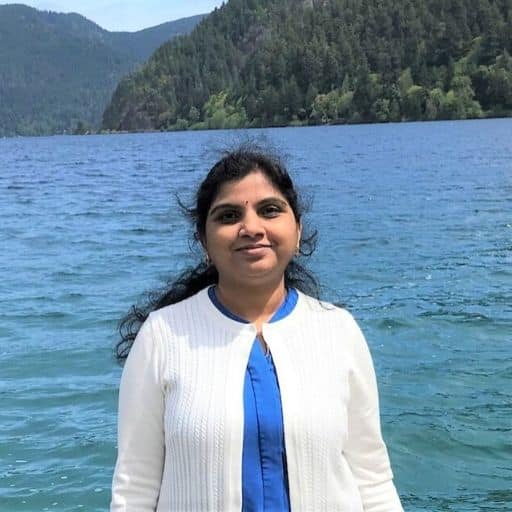 Howdy Folks, thanks for stopping by my blog.
I'm Swati, a proud mom, dedicated side hustler, full-time blogger, and a recognized millennial work-at-home expert. My expertise has been featured on esteemed platforms such as Forbes, CEO Blog Nation, Referral Rock, Vital Dollar, Databox blog, and many more. I have embarked on this incredible journey to share my firsthand experiences in the world of online income generation and to assist all of you in earning money from the comfort of your homes.
Join me in my mission to revolutionize the way we make money and achieve financial freedom. Trust me, it's not as challenging as it may seem!
Together, let's explore the boundless opportunities and pave our paths towards a prosperous future.