If you're a side hustler who doesn't want to stay tied to just one job, then you're probably in search of some legit side income ideas. Not everyone has a family heirloom to live on.
Many people live frugally and look for ways to earn extra money. Though, there are plenty of supplemental income ideas that work for anyone. You may be the person who prefers easy to do online jobs. Or, you can be the one who loves to earn passive income.
EASY MONEY HACK:
Here's a list of effortless ways to make extra cash this month.
1. Advertise on Rideshare cars
Do you frequently use your car as a mode of transportation? Then Carvertise can be your ideal partner to make money from nothing. This unique platform lets you modify your car as a running and portable billboard.
You can choose either full wrap or partial wrap to showcase some great brands directly in the exterior of your car. And, each advertisement campaign can earn you anywhere between $300 and $1200.
However, they do have certain criteria. For instance, you'll need to have the original factory paint job, and your car should be in great condition.
Right now, they are only available in the United States, and you'll need to produce your valid driving license along with all the other legal papers. You need not worry about the unwrap procedure as they will take it off from your car at the end of each advertisement campaign.
You May Also Like: 7 High-Paying Side Jobs You Actually Want to Try in 2020!
2. House Sitting
House sitting is definitely a great option for anyone wanting to make extra money. MindMyHouse gives you a chance not only to enjoy free accommodation but can also earn a pretty good amount of cash by taking care of houses in the absence of the owners.
Right now, this platform only has a nominal charge of $20 per year for potential house-sitters. So, you need to fill up the detailed form along with this small payment to get started.
After creating the new account, you can manually select the area where you want to house sit. And, the platform will give you the best match in that area. Once all the required criteria are met, you can start earning as a house-sitter.
3. This Company will pay you up to $250 per Picture
Do you have great extraordinary photography skills? Then selling photos can be a great source of side income.
Uploading photos on stock image platforms will help gain exposure in front of 1 million potential customers all around the globe.
The websites not only give you an excellent opportunity to sell your photos but also helps you to make your name in the photographer's community. Besides, most companies also let you take up to 60% of the royalty.
A standard photograph can fetch you around $250 on average. However, the photo needs to be excellent to attract potential customers.
Further Read: 21 Best Places to Sell your Photos for $100 or More!
4. Become an Influencer
If you have already gathered a decent number of followers by uploading your photos and videos to your social media profiles, then being an influencer on Reachbird can be an excellent option.
It may be one of the newest professions on the block, but is one of the highest paying indeed. To register on this platform, you must give accurate information about your social media platforms. You'll have the chance to collaborate with the biggest brands on the market.
Right now, they are associated with global leaders such as Coca-Cola, Rauch, PowerBar, and many more. After creating an account on this platform, you'll get offers from these brands directly. You can later negotiate according to your expected collaboration amount.
As of now, they don't charge any commission or even a monthly subscription fee. Last but not least, their dashboard is super-transparent and easy to monitor.
5. Earn up to $50/hr hiring a friend
Becoming a friend whom anywhere can hire to go with them to parties or any social event can be a really fun thing. It does not just allow you to earn money but also gives you a scope to meet new people.
'RentAFriend' platform gives you an excellent opportunity to work as a part-time friend and earn your monthly income.
Joining this platform is extremely easy as you need to submit your valid id cards along with filling up the joining form to get started. This site now provides opportunities all around the globe.
This website also has an anonymous messaging system to discuss your plan before you actually meet with your client. You can earn as high as $50 per hour, just going to social events and cultural programs as a friend.
Check out the full review here.
6. Rent Your Car
Turo is an excellent platform to rent out your car when you are not using it. You can earn anywhere between 60% and 90% of the trip price while renting it out through this platform. Besides, this company also assures best-in-class rent rates according to the current market standard.
Turo now also provides liability insurance coverage of $1 million, so that you won't have to worry about the car. Besides, their new app will let you lock and unlock the vehicle. Moreover, it will also let you know about the current mileage, the overall kilometers, and you can also set the minimum daily price through it.
According to the current average, you can earn around $600 per month while enlisting your car on it.
7. Global Delivery Service
It is, by far, the most unique platform for earning money even while traveling. Many people wish for products that are available internationally but in their own homeland.
WorldCraze gives them an opportunity to get an item delivered from a different country by a global traveler when they make an international purchase. So, if you have some empty luggage space during your travel, you can make the most out of it through this platform.
You can earn around $40-300 per item, depending on the product value; however, you'll get a minimum cut of 10% of the item price.
Headquartered in France, this start-up now provides an excellent opportunity where you can recover some of your overall travel expenses by delivering an item from your country to your destination.
It may not be an ideal choice for a full-time income; but, it can definitely be a great side-gig if you are a frequent traveler.
8. Monetize Your Videos
If you capture videos frequently and love to share them with your friends, then you can turn them into cash. You just have to upload them directly on video-sharing platforms like MetaCafe.
As one of the best video-sharing platforms, it has millions of active members who share amazing content on that platform. And now, you can also be a part of the worldwide community by simply creating an account and uploading your video content.
Right now, they are giving up to $5 for every 1,000 unique views on your uploaded content; however, it primarily depends on the demographics of your audience. As we all know, earning through AdSense on YouTube is an excellent choice for any travel blogger.
And now, MetaCafe is giving YouTube fierce competition; here, you can make the most money while uploading unique content.
Related Read: Here's How much Youtube pays per 1000 views.
9. Test Websites for User Experience
User Testing website now provides one of the best platforms to you if you love to physically inspect and review any new product. They are currently working towards the goal of making the existing products better.
Besides, they also help their clients to improve the overall customer satisfaction of their upcoming product. Registering on this website is extremely easy as you need to simply fill up the joining form to get started.
Once your account is approved, the company will directly send you brand-new items and gadgets to test. You need to use them and then give valuable feedback to the client. Each testing can earn you up to $60, although it solely depends on the type of product.
It not only allows you to make money but also gives you a scope to try and test future gadgets. Right now, they are active in many countries all over the globe.
Further Read: 15 Platforms to Get Paid to Test Websites/Apps
10. Earn Cashback
You can now earn quite a reasonable amount of cashback through this amazing website called Ibotta. You can directly get a discounted price on the in-house shopping platform of the website and app. Besides, you can also scan and upload your grocery receipt to earn cashback through it. It is now available all over the United States so that you can get the best price from your favorite retail stores and local shops.
Ibotta is currently associated with more than 300 of your favorite retailers, such as Walmart, Amazon, The Home Depot, Target, and many more. You can directly redeem your cash rewards through PayPal or Venmo.
Besides, you can also convert them to gift cards. It is not very difficult to save around $250-300 per month by purchasing through the app or by uploading the shopping receipts.
Further Read: 10 Popular Cashbacks Apps to Save Big!
11. Voice Acting Jobs
If you have a great voice texture and great voice acting skills, then Voices will provide the best platform for you where you can use your talent to earn money. It also gives you enough flexibility so that you can easily take it as a profession while doing your day job.
This website has already established itself as one of the best platforms for voice-over artists. Besides, it also ensures one of the best rates on the market.
You can easily create an account on this platform by filling up the joining form and upload a sample of your voice. However, you do need to upload your best voice sample to increase the chance of your selection.
Once you are done with the initial process, you can then directly apply for the thousands of available voice-over projects available on that platform. This website instantly transfers your earnings to your bank account.
Further Read – 12 Good Paying Voice Acting Jobs for Talented Folks!
12. Paid Reviews
Do you have a good grasp of English? Then you can probably write reviews for money.
Product and Customer Reviews have always been the trend. Nowadays, the Music industry is no exception to this!
Slicethepie is one of the best platforms for music reviewers. You can just listen to new music and give your valuable feedback about it to earn a pretty good amount of money through it. This platform now pays up to $0.15 per music review.
Besides, you can also review other products and services on this platform. It is not very difficult to earn around $100 per month on average if you invest a few hours on a regular basis.
For avid music lovers, it is probably the best side-gig option available on the internet. After joining this website as a scout, you will get a huge playlist from which you can choose any song to listen followed by a detailed review. You need to at least listen to 90 seconds of any song before you can rate them.
13. Micro Tasking
It is by far the most popular micro-tasking marketplace that is active in more than 136 countries all over the globe. Clickworker gives you a platform for almost any available work for almost any academic or professional qualification.
Starting from social media management to virtual assistants, you can choose almost any job you prefer on this website. Besides, it also provides one of the best rates on the market.
You just need to create an account to get started. After the initial joining process, you can manually select your preferred micro task amongst the thousands of tasks available on the platform. Each micro-task has a different rate, depending on the type and difficulty of the job.
14. Online Tutoring
If you have good knowledge of the English language and want to make money teaching it, then Teachaway can be a great option for you.
This website provides an excellent platform for all online teachers who are looking to increase their overall income by sharing their academic knowledge. After opening an account on this platform, you need to teach students all over the globe.
Right now, the average rate is around $15-22 per hour; however, it solely depends on your academic qualification and previous teaching experience. But, you can earn $1k-$1.5k per month by investing a few hours of your time per day.
This website is now available online, although you'll have an edge over others if you are a native English speaker with sound knowledge of English grammar.
Further Read: Popular Remote Tutoring Jobs [Make $25/hr]
15. Answer Queries
JustAnswer is one of the best question-answer websites that pay quite a good amount of money to their contributors. However, you'll need to have a strong academic background along with a decent professional career to become a part of their team.
Just fill-up the joining form and give detailed answers in it to get started. And, after the initial approval within 5-10 days, you can answer the listed questions in your field of expertise.
A typical answer can earn you around $50 on average, although it mainly depends on the subject and the length of the answer.
Chatting is the main mode of interaction on this website as it has an intuitive chat system where you can easily connect with the answer seekers. With positive feedback from your clients, you can easily earn around $1000 per month just by providing answers on this website.
16. Rent Your Spare Room
If you travel a lot, then it's likely that your house remains vacant most of the time. If so, or if you have some spare rooms in your house, then you can host travelers from all corners of this blue planet. And, renting your house through Airbnb can be a great option to make money.
You'll not just get a reasonable value for your hospitality; you will also have the chance to meet new people. Besides, you'll be connected to the global community of travelers to avail of cheaper staying options.
Right now, this website has more than 3 million listings in more than 190 countries all over the world. It is quite easy to make around $1000 per month on average, although it is also quite possible to earn about $10k per month with a better fill rate. However, you need to keep your price more realistic and provide exceptional hospitality to attract potential customers.
17. Rent Your Parking Space
It works in a similar way as AirBnB – but only for cars instead of humans. JustPark is one of the most popular platforms in the United Kingdom that finds the best parking spot for its customers.
And, through this platform, you can rent out your garage or driveway. It is quite easy to earn around $1.2k-1.5k per month by renting out just your parking place. You can manually select your time of parking so that you can utilize your parking space when you do not park your own vehicle.
They currently operate all over the United Kingdom and now have a listing of more than 45,000 parking locations.
You'll get customers even if you are located outside the city area of the UK, although you'll earn the highest if you are located close to the busy spots of your town. This website also has a dedicated parking app where you can schedule your timings and track your earnings.
18. Become a Translator
If you are competent in at least two languages, then you can earn quite a good amount of money as a translator. And, Gengo is one such platform that provides some of the best translation jobs in the market.
This website is now available worldwide and has an elite workforce that works day and night to meet the translation demands of its clients. And, now you can join their freelance team to make money on the side.
A typical translator who works a few hours per day can easily make around $500-1000 per month, although it will primarily depend on the efficiency and the delivery speed. To apply on this platform and join their team, you need to fill up a simple form.
And, once you get the approval, you can start working on the projects that are listed on the platform. You'll get the payment on the 10th of each month.
19. Become a Freelancer
As many of you already know, Fiverr is the best marketplace for freelance workers. It does not just provide the best platform for freelancers with various skills and genres; it also assures one of the best rates in the market. Fiverr has more than a million customers in its database.
So, you won't have any shortage of work supply if you work efficiently and deliver the best output for the clients. However, on-time delivery is a must on this platform.
To attract a large number of customers, start your pricing with $5 per gig, although you can increase it for additional services like faster delivery and other add-ons.
You also need to gather good customer feedback from your past clients to improve the overall rating of your profile. But, always keep in mind that timely delivery with high quality is a must to stand out on this platform.
Further Read: 10 Easy-to-do Unsavvy Gigs on Fiverr!
20. Create Online Courses
Udemy is an excellent platform if you want to sell your customized courses to students all over the world.
From social media marketing to photography, from content curation to playing guitar, you can create courses on almost any topic in which you specialize.
And, Udemy will give you the best platform to get a huge number of students. You can manually select your course fee that suits your needs.
This website now caters to more than 30 million students all over the globe and offers courses in more than 50 different languages. Besides, it has access to more than 190 countries and has a database of more than 42k certified course instructors.
And now, you can also become a part of their team by signing up on the platform. It also gives you enough flexibility to take it as a side gig while maintaining your day job.
Ideas for Side Income
And now you know where to find your dream jobs to earn a side income. These platforms allow you to find part-time jobs that you can do only when you're at home. Or, you can choose to work from any part of the world, whether you're in a beach shack or in your hotel room.
You can also find passive income sources to make money while traveling without actually doing anything actively. So, don't waste time and become a digital nomad without any fear!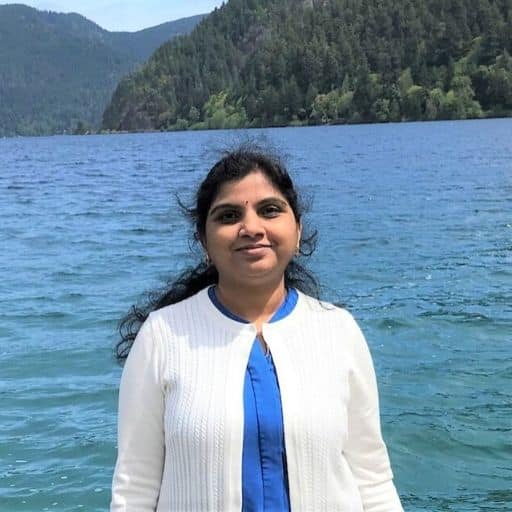 Howdy Folks, thanks for stopping by my blog.
I'm Swati, a proud mom, dedicated side hustler, full-time blogger, and a recognized millennial work-at-home expert. My expertise has been featured on esteemed platforms such as Forbes, CEO Blog Nation, Referral Rock, Vital Dollar, Databox blog, and many more. I have embarked on this incredible journey to share my firsthand experiences in the world of online income generation and to assist all of you in earning money from the comfort of your homes.
Join me in my mission to revolutionize the way we make money and achieve financial freedom. Trust me, it's not as challenging as it may seem!
Together, let's explore the boundless opportunities and pave our paths towards a prosperous future.