A laptop, a set of ready fingers, and a comfortable working space is all you need to get paid to type. Nevertheless, certain typing jobs may come with extra requirements.
Ready to type for money? I have rounded up different categories of typing jobs and given details of each to give you insight into what may or may not work for you.
With some of these jobs, you can get paid to type online and start working today. For others, you may have to wait a little longer. All in all, each of them is worth your consideration.
EASY MONEY HACK:

Survey Junkie – Survey Junkie is 100% legit and pays up to $45 per Survey. The site has a 4-star rating on Trustpilot. Their surveys are short, easy, and you can pick and choose which surveys you want to take redeem for gift cards or PayPal cash – Click here to Start earning now!

Nielsen App – Get rewarded just for using the Internet as you do today! Downloading the Nielsen app on your mobile device unlocks up to $50 in rewards points per year, redeemable via PayPal or gift cards – Install the Nielsen app just like that!

LifePointsPanel: With over 4k positive reviews and a 4.5 rating on Trustpilot, Lifepoints is available to a global audience over 16 yrs of age. Participate in surveys, win Amazon, Walmart gift cards – Sign up now.

PineCone Research: Earn $3 – $5 per survey & up to $7 per product test – Sign up now.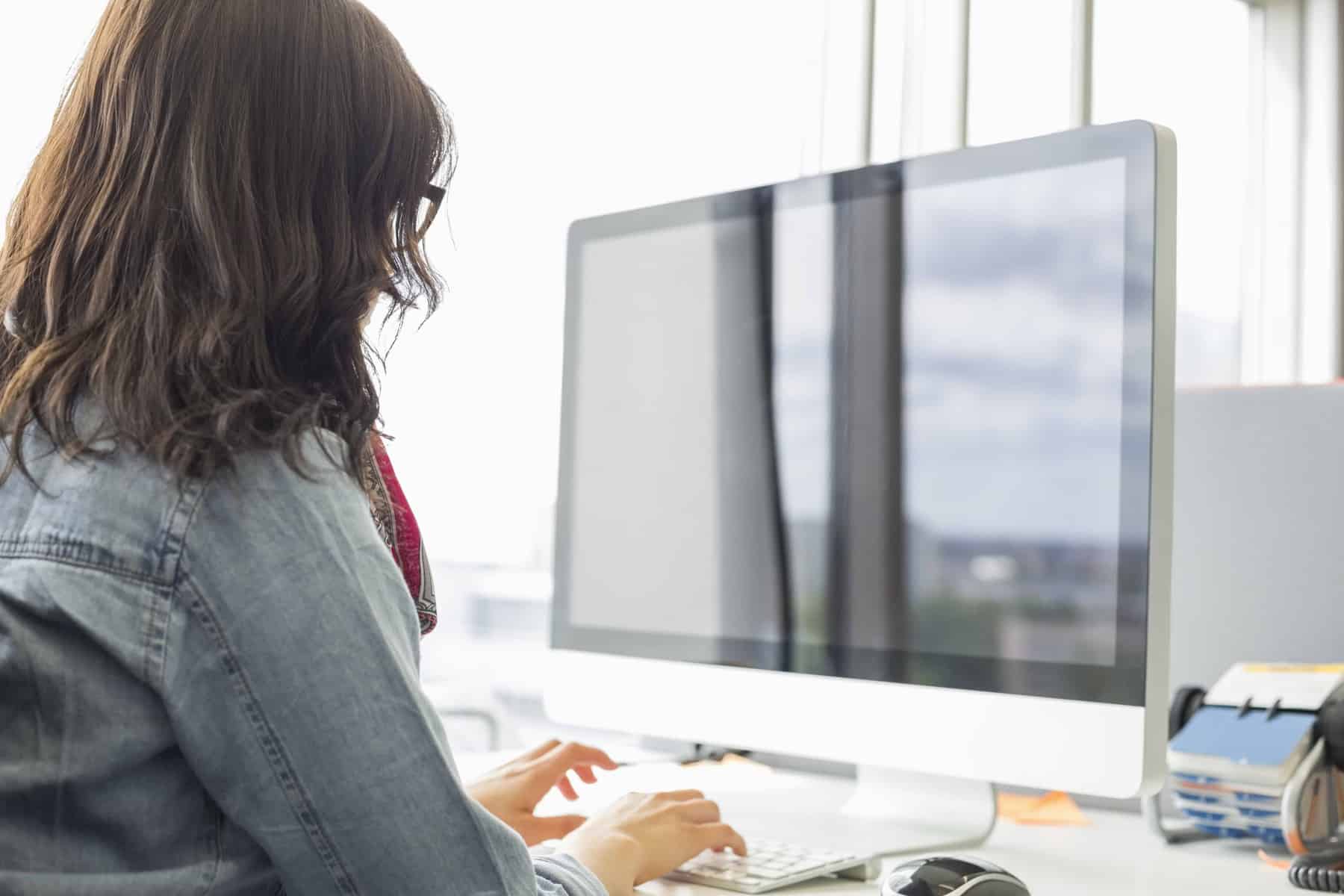 Get Paid To Type Captchas
Before we get to how to earn by typing Captchas, let's first understand what Captcha is! When surfing the internet, you must have come across sites that require you to verify that you are not a robot.
This verification is named Captcha. It keeps automated software or bots from accessing the site. Captchas come in all forms, including images, audio, letters, math, and 3D.
Websites use this form of verification as part of the sign-up process. Companies needing to sign up for thousands of sites may use software to speed up the task. However, Captchas can only be solved by humans and not by technology.
This is where you get paid to type. Once the sign-up software or customer comes across these puzzles, they send them to you for a solution. You should then type the characters as they appear and send them back as captcha solving requires you to be fast, accurate, and available.
To get paid to type online as a Captcha solver, here are the top sites to join:
Get Paid To Type Subtitles
Do you watch your favorite shows while reading the words of the dialogues on the screen? These can either subtitles or captions and you can actually get paid to type such words.
Captions are in the same language as the dialogue while Subtitles are the translation of the dialogue into a given language; think of watching your favorite Spanish soap with the help of English subtitles.
To get paid to type subtitles, you need mastery of the language used in the video and the language you are translating into.
Additionally, typing fast and accurately are key determinants of how much you earn. The job also calls for great listening skills and patience since you may require to replay some words severally to get them clearly.
With some platforms, you may require some form of training or experience while others can take on beginners as long as you pass an initial test.
Here are several platforms where you can get paid to do transcription work:
Get Paid To Type Fast
How fast can you type? Wondering, can I get paid for typing fast? On average, a person types 40 words per minute. This speed translates to about 200 characters per minute. To get paid to type at home, however, you need to be an above-average typist.
Generally, a professional typist averages between 65-75 words per minute. At such a speed, your prospects become endless. For example, you can type live speeches like conferences, lectures, online classes, sermons, seminars, court proceedings, and debates, and other such speech-to-text typing jobs.
Quick Tip: Being a fast typist opens up your prospects as a transcriptionist for jobs where speed is of the essence. Think of a court reporter.
One of the best places to start is by marketing yourself as an online note-taker. Students and especially post-graduate students, doctorate students, or students with disabilities are likely to seek your services.
As it happens, working online as a live-of-site typist is not easy to come by, and besides, you first need a platform to showcase your skills. Start by signing up to any of the following:
To up your typing speed, try TypingMaster, TypingTest, Keybr, and GS Typing Tutor.
Get Paid To Type Handwritten Documents
Also known as handwriting to text transcription, typing handwritten documents is one of the easiest ways to make money online. The idea is to turn freehand notes into legible and presentable electronic documents for redistribution or storage.
You can also get paid to type printed matter. Usually, clients require the output to be in the form of PDF, Microsoft Word, Google Docs, and other such formats.
Just like in audio to text transcription, your client may require the text to be "as is". This means that the text is to be reproduced exactly as it appears on the handwritten version; including errors and misspellings.
Clients may also require you to be knowledgeable in a given area. As such, it may be upon you to correct errors and introduce titles and subheadings to improve readability. Where expertise is a requirement, the pay is usually high.
Platforms that you can get hired to type handwritten documents include;
Common handwritten documents that you will encounter in this line of work include memoirs, letters, dissertations, diaries, surveys and questionnaires, manuscripts, lecture notes, and minutes from meetings.
Get Paid To Type Numbers
If working with numbers comes naturally to you, it is possible to get paid to type and start working today. There are hundreds, if not thousands, of data entry online jobs that require you to input numbers and perform simple operations.
Usually, clients expect you to have basic knowledge in numbers-oriented applications such as Excel, Spreadsheets, and QuickBooks. Also, your typing speed has to be above average since you will be sorting and typing hundreds of numbers per page.
Moreover, the skill of creating Excel formulas can help you earn more money than the average data entry clerk. The reason being, typing numbers may come with data analysis and processing, as a job requirement.
Similarly, you can get paid to type numbers by way of typing numerical questions. Virtual bookkeeping is another online job that involves typing numbers and accounting skills.
With a little training from platforms such as Bookkeepers, Oxford Home Study, and Accounting Coach, you can start earning big as an online accountant.
Refining your searches can also help you get jobs that require typing numbers as the main input values. "Excel gambling worksheet", "typing a math paper", "data analysis on Spreadsheet", and "Microsoft Excel jobs" are such search phrases.
Such gigs are advertised on:
Get Paid To Type Books
When was the last time you read a physical book? In a world where most people would rather read eBooks or listen to audiobooks, traditional authors are jumping on the bandwagon by making their books accessible digitally.
This has opened many opportunities where you can type to be paid. Fortunately, the jobs are remote, so you can work from anywhere as long as you have a comfortable place to work and a computer.
Some of the jobs to expect to include typing old books, old manuals, journals, manuscripts, and recipe books among others.
Book typing jobs are not as popular as other typing jobs in searches. However, as a freelancer, you can carve out a niche for yourself such that your application stands out from the rest.
Notably, using several avenues to get work increases your chances of landing jobs. Below are platforms that can help you both get a job and grow your experience.
Earn Money By Typing Words
You can also earn money by simply typing words without any creative input on your part. Other than typing words for Captcha and article writing jobs, a customer may require you to type text in scanned documents into other electronic formats.
Another way to spot the jobs is as data entry jobs, and usually, they don't fetch much. That said, they are regular and with a good track record, it's possible to end up working for a single employer over a long time.
However, your speed has to match for such a long-term working relationship, or be near that of a professional secretary or transcriptionist; over 50 words per minute.
Below are some top picks where you can make money from home by typing words:
Quick Tip: Usually, a website that requires data entry experience before hiring pays better than one that accepts newbies.
The Take-Away
The above list presents you with the various ways that you can get paid to type start working today. As you have seen, some jobs pay way better than others based on several factors.
If you are just starting, don't be afraid of starting small and working your way up. If you have been at it for some time, select another category that can help you do better or upgrade your services to earn more in your field.
Note that it is also okay to do several of these jobs at a go as long as you can plan your time well to satisfy your clients. Finally, when you get a client, make it count to create an opportunity for a return or even a referral.