With the internet taking over the world, it was only a matter of time before people started finding ways to make money online. One of the simplest ways to do so is by typing.
Whether you're a fast typer or have impeccable grammar, there are plenty of opportunities to get paid for your skills. You can find work as a transcriptionist, data entry worker, or even a virtual assistant. Many companies will pay you to type up their documents and files.
A laptop, a set of ready fingers, and a comfortable working space are all you need to get paid to type. Nevertheless, specific typing jobs may come with additional requirements.
So, if you are ready to type for money? I have rounded up different categories of typing jobs and given details of each to give you insight into what may or may not work for you.
With some of these jobs, you can get paid to type online and start working today. For others, you may have to wait a little longer. All in all, each of them is worth your consideration.
This blog post will discuss how to get paid to type, the different categories of typing jobs, and answer some crucial questions you may have.
How Much Can I Get Paid to Type Online?
You might have come across 'typing jobs' many times and become interested in knowing how much you can earn from such jobs. Well, then you are in the right place.
As long as you have a computer and high speed internet you have everything you need to make money by typing.
For most typing projects, you don't need any special education to get started. The gig mostly involves typing words based on an audio recording and doing research to make ensure you capture the correct technical terms.
As a stay-at-home parent, typing jobs offer much flexibility.
Whether you prefer working during the day or at night when everyone is asleep, it's all up to your typing speed to meet deadlines. If you are well experienced, you can make this a full-time or part-time career.
You can expect to make $12.92 per hour for small data entry tasks such as typing numbers to over $50,000 yearly for expert-level work such as subtitling.
However, in order to make the most out of typing jobs, as mentioned earlier, learn to type fast.
How Can I Learn to Type Faster?
Typing is a skill that can be learned in a similar fashion to how you learn to speak. It's certainly not a complicated process, but it does involve practice and discipline, the same way learning a new language would!
So, I'd highly recommend you check out typing classes and work on your typing speed before proceeding to apply for any jobs.
In this class, the instructor covers all the basic things like how to find the perfect keyboard and how to properly place your fingers, and most importantly the tips and tricks that can actually move the needle for your typing speed.
At the end of the class, you can also make a custom typing test to analyze your speed.
Want to type fast? Check out this Ultimate Guide to Keyboard Mastery on SkillShare. In just 52-mins, you'll learn to increase your productivity with faster typing for Free!
1. Get Paid To Type Captchas
Before we get to how to earn by typing Captchas, let's first understand what Captcha is! When surfing the internet, you must have come across sites that require you to verify that you are not a robot.
This verification is named Captcha. It keeps automated software or bots from accessing the site. Captchas come in all forms, including images, audio, letters, math, and 3D.
Websites use this form of verification as part of the sign-up process. Companies needing to sign up for thousands of sites may use software to speed up the task. However, Captchas can only be solved by humans and not by technology.
This is where you get paid to type. Once the sign-up software or customer comes across these puzzles, they send them to you for a solution.
You should then type the characters as they appear and send them back as captcha solving requires you to be fast, accurate, and available.
To get paid to type online as a Captcha solver, here are the top sites to join:
2. Get Paid To Type Subtitles
Have you ever watched a popular TV show while reading the words of the dialogue on-screen? These can be either subtitles or captions and you can actually get paid to type such words.
Woah, that sounds interesting, isn't it?
In fact, there is plenty of money to be made in the transcription industry; whether it's for subtitled videos or captions, you can get paid for typewritten words.
Captions are in the same language as the dialogue while subtitles are the translation of the dialogue into a given language; think of watching your favorite Spanish soap with the help of English subtitles.
To get paid to type subtitles, you need to have some mastery of the languages spoken in the video and the languages being translated.
Additionally, typing fast and accurately are key determinants of how much you earn. The job also calls for great listening skills and patience since you may require to replay some words severally to get them clearly.
With some platforms, you may require some form of training or experience while others can take on beginners as long as you pass an initial test.
Here are several platforms where you can get paid to do transcription work:
So next time, instead of feeling guilty about the time you spend watching those movies and TV shows, think about this: is getting paid to watch them worth it?
Additional Read: 15 Fun Ways to Make Money Watching Movies
3. Get Paid To Type Fast
Expected Pay: $35,955 per year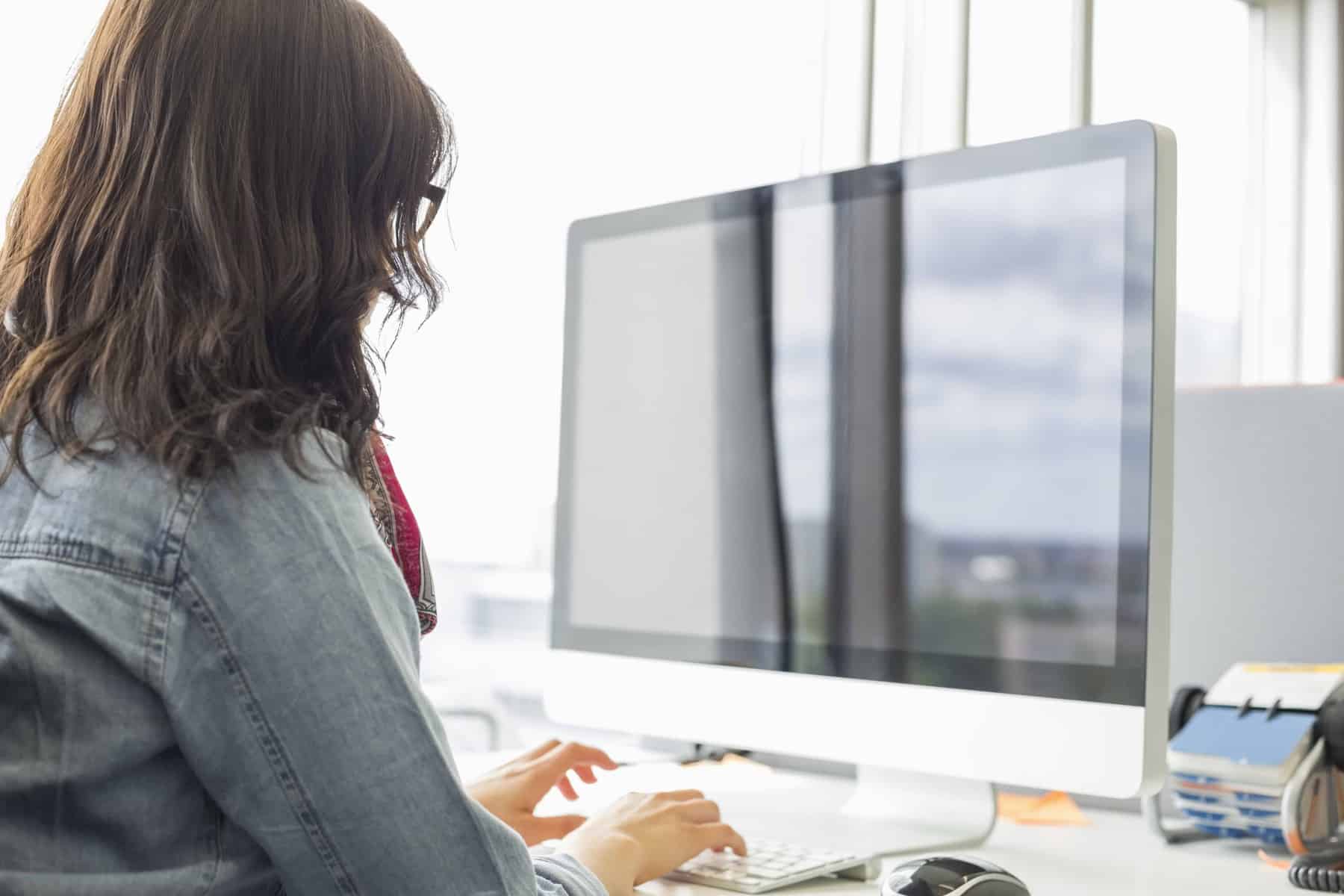 How fast can you type? Wondering, can I get paid for typing fast? The average person types at around 40 words per minute. This speed translates to about 200 characters per minute. To get paid to type at home, however, you need to be an above-average typist.
Generally, a professional typist averages between 65-75 words per minute. At such speed, your prospects become endless.
For example, you can type live speeches at conferences, lectures, online classes, sermons, seminars, court proceedings, debates, and other such speech-to-text typing jobs.
Quick Tip: Being a fast typist opens up your prospects as a transcriptionist for jobs where speed is of the essence. Think of a court reporter.
Want to type fast? Check out this Ultimate Guide to Keyboard Mastery on SkillShare. In just 52-mins, you'll learn to increase your productivity with faster typing for Free!
One of the best places to start is by marketing yourself as an online note-taker. Students and especially post-graduate students, doctorate students, or students with disabilities are likely to seek your services.
As it happens, working online as a live-of-site typist is not easy to come by, and besides, you first need a platform to showcase your skills. Start by signing up for any of the following:
To up your typing speed, try TypingMaster, TypingTest, Keybr, and GS Typing Tutor.
4. Get Paid to Type Scanned Documents
Also known as document imaging, scanning documents entails converting a picture of the document into a simple digital file. This helps increase the output of the document and enhance the information therein.
These jobs are available in many forms, from typing Captchas to numbers and anything in between.
Now, as for typing scanned documents, you will mostly find yourself working with the following file types: PDFs, JPEGs, PNG, and TIFF files. The two most reliable file types are PDFs and TIFF since they are largely uneditable.
Similar to most typing jobs, you'll be paid per project. The best way to earn more money is by making sure you are both fast and, at the same time, accurate. Just like handwritten documents, the text should be exactly as it is, including errors and misspellings.
Typing scanned documents is very easy, in fact, not all pages are entirely text; some include pictures and large blank pages. A popular website that offers such work is Axion Data Entry, a Pittsburg-based company with an A+ BBB rating.
Agents key in data from scanned documents for fair rates per page. However, to qualify, you should be able to type 50 words per minute error-free or 15,000 keystrokes per hour.
Register as an Axion Data Entry Contractor here and don't miss out on the Axion services review here.
5. Get Paid To Type Handwritten Documents
Also known as handwriting-to-text transcription, typing handwritten documents is one of the easiest ways to make money online. The idea is to turn freehand notes into legible and presentable electronic documents for redistribution or storage.
You can also get paid to type printed matter. Usually, clients require the output to be in the form of PDF, Microsoft Word, Google Docs, and other such formats.
Just like in audio-to-text transcription, your client may require the text to be "as is". This means that the text is to be reproduced exactly as it appears on the handwritten version; including errors and misspellings.
Clients may also require you to be knowledgeable in a given area. As such, it may be upon you to correct errors and introduce titles and subheadings to improve readability. Where expertise is a requirement, the pay is usually high.
Platforms that you can get hired to type handwritten documents include;
Freelancer: Here, you bid for a job depending on the range offered by the client.
Go Transcript: A typical job on the platform goes for $2 per page.
Peopleperhour: The platform offers you the chance to work on a fixed basis or hourly rate. Typically, $5-$30 per hour is the going rate.
Common handwritten documents that you will encounter in this line of work include memoirs, letters, dissertations, diaries, surveys and questionnaires, manuscripts, lecture notes, and minutes from meetings.
6. Get Paid To Type Numbers
If working with numbers comes naturally to you, it is possible to get paid to type and start working today. There are hundreds, if not thousands, of data entry online jobs that require you to input numbers and perform simple operations.
Usually, clients expect you to have basic knowledge of numbers-oriented applications such as Excel, spreadsheets, and QuickBooks. Also, your typing speed has to be above average since you will be sorting and typing hundreds of numbers per page.
Moreover, the skill of creating Excel formulas can help you earn more money than the average data entry clerk. The reason is, that typing numbers may come with data analysis and processing, as a job requirement.
Similarly, you can get paid to type numbers by way of typing numerical questions. Virtual bookkeeping is another online job that involves typing numbers and accounting skills.
With a little training from platforms such as Bookkeepers, Oxford Home Study, and Accounting Coach, you can start earning big as an online accountant.
Refining your searches can also help you get jobs that require typing numbers as the main input values. "Excel gambling worksheet", "typing a math paper", "data analysis on Spreadsheet", and "Microsoft Excel jobs" are such search phrases.
Such gigs are advertised on:
Peopleperhour: A glance at the website shows numbers and math entry jobs fetch higher than other typing jobs; starting from $36/hour and $70 for fixed-fee projects.
Glassdoor: Here, you can find jobs to type numbers, math, and bookkeeping with salaries as high as $25 per hour.
Learn my #1 pick to make 2000 a month with your number skills.
7.

Get Paid to Type Names
If you are looking for a super simple passive income strategy, try typing names. To be specific, it's all about creating and selling unique business names that speak to the audience.
There aren't many companies that offer this service, but after thorough research, I did find Squadhelp.
The company has been around since 2011 with an amazing community of well over 70,000 freelance naming experts. They combine crowdsourcing plus agency-level validation services to help you come up with a great business name.
On Squadhelp, businesses and entrepreneurs can purchase logos, names, and branding created and sold by freelancers. Not only can entrepreneurs purchase the names directly on the Squadhelp marketplace but can also create contests for freelancers to participate in.
According to the company, contests can take a duration of 1 to 7 days. This will give enough time for entry submission and discussion amongst creatives. Clients can also pay for Squadhelp validation services that add a few days to the process.
Payment for creatives is through Payoneer and PayPal. Anyone can sign up as a freelancer provided they pass a 'quality scoring' test.
8. Get Paid To Type Books
When was the last time you read a physical book? In a world where most people would rather read books or listen to audiobooks, traditional authors are jumping on the bandwagon by making their books accessible digitally.
This has opened many opportunities where you can type to be paid. Fortunately, the jobs are remote, so you can work from anywhere as long as you have a comfortable place to work and a computer.
Some of the jobs to expect to include typing old books, old manuals, journals, manuscripts, and recipe books among others.
Book typing jobs are not as popular as other typing jobs in searches. However, as a freelancer, you can carve out a niche for yourself such that your application stands out from the rest.
Notably, using several avenues to get work increases your chances of landing jobs. Below are platforms that can help you both get a job and grow your experience.
Freelancer: This is a site where you can get all manner of typing jobs, including book typing. Being a bidding site, competition for projects is quite high. Usually, projects come with a set budget from the client so you should ensure you are okay with the fees before applying.
Quick Transcription Service: The company provides transcription, translation, captioning, and typing services. Although they don't reveal how much they pay, their charges of $2.63/page for clients should hint at possible pay.
Fiverr: With this site, you get to decide the fees for your book typing services and create a clickable profile that goes public. Ideally, you should present yourself in a way that sells you to prospective clients.
9. Earn Money By Typing Words
You can also earn money by simply typing words without any creative input on your part. Other than typing words for Captcha and article writing jobs, a customer may require you to type text in scanned documents into other electronic formats.
Another way to spot the jobs is as data entry jobs, and usually, they don't fetch much. That said, they are regular and with a good track record, it's possible to end up working for a single employer over a long time.
However, your speed has to match such a long-term working relationship, or be near that of a professional secretary or transcriptionist; over 50 words per minute.
Below are some top picks where you can make money from home by typing words:
DataPlus+: The company mostly serves corporate and governmental clientele. As such, their jobs are usually confidential and their hiring requirements are strict.
DionData Solution: To work for this company, your typing speed needs to be at least 60 wpm. They offer training and freelance contractors only come from the US.
iWriter: This is one of the platforms favored by beginners. You can find all types of word-typing jobs including custom jobs. Top earners make up to $0.16 per word, with the hourly rate amounting to $4 to $11 per hour.
Quick Tip: Usually, a website that requires data entry experience before hiring pays better than one that accepts newbies.
10. Get Paid to Type Transcripts
Unlike writers who create written content about a particular topic, transcriptionists typically get paid to type – no research needed. As a transcriptionist, you'll be responsible for taking media files (audio/videos) and creating a text document of what you hear. The output can either be digital or paper.
Nowadays, there are plenty of online companies offering transcription jobs online. The trick is to sign up on different platforms to find what works best for you based on your skill level and experience.
The great thing about transcription work is that you don't need to have any experience in transcription beforehand.
Transcriptionists can work for podcasts, Courts, Universities, etc.
Below are some of the platforms where you can get paid to type transcripts.
TranscribeMe:

Apart from transcription other services Transcribe Me provides include translation, data annotation, AI datasets just to name a few. You can expect $15 to $22 per audio hour.

According to the company, monthly average earnings are at $250 while their top transcriptionists earn as much as $2,200.
Rev:

The pay range for transcription jobs is $0.30 to $1.10 per audio/video minute, on the other hand, captioners earn $0.54 to $1.10 per audio/video minute. Payment is done weekly via PayPal.
Casting Words:

In terms of pay, you can earn anywhere from 8.5 cents to just over $1 per audio minute. The pay is competitive and varies based on the project scope.
FAQs
1. Can I Get Paid to Type Online?
The short answer is yes!
However, you need to be wary of online scams. It is crucial to understand what the job entails before you apply for one. The first thing you should do is establish who is paying for the work and what the rates are, as well as how often you will receive payment.

The next step would be to consider how much time typing jobs will take. If you are working full-time elsewhere, this may not be the best option for you. Many of these sites have a lot of jobs available so if you are able to devote some time to it daily, then go for it!
2. Do Typing Jobs Really Pay?
Yes, you can generate a sustainable income from typing, especially if it's a transcription kind of work. Many platforms nowadays provide this opportunity remotely over the internet.
However, you can still encounter scams. To avoid them, it's best to thoroughly check reviews of different platforms to filter out legit and high-paying ones.
Many people earn anything between $10 to $15 per hour if they spend adequate time taking on different projects.
Furthermore, you don't need any academic qualifications to do online typing jobs. All you need is to be able to beat the average typing speed.
3. What Equipment Do I Need to Type Fast?
The equipment needed for online typing jobs is low-cost. All you'll need is a few pieces of equipment to enable you to conduct thorough research and analysis, which include:
A stable internet connection

A reliable computer

A conducive working area

A business phone
Other optional equipment includes headphones, a foot pedal, and specialist software.
Note: The willingness to work and commit yourself to meet key deadlines is what determines your success.
4. What Website Pays You to Type?
With a few pieces of equipment, most of which you are already likely to have, you can kickstart your journey as a typist. If you are a fast typist and want to work from home, the following are a few starter websites that help you find paying online typing jobs:
Glassdoor

Amazon Mechanical Turk

Casting Words

GoTranscript

Rev

Axion Data Entry Service

Scribie

TranscribeMe
5. How Can I Earn Money by Typing?
There are many legitimate ways to make extra money online just by typing. You can make up to $45 – $90 in a day. As your skills and experience grow so does your potential income.
The fact that you don't have to leave the comfort of your home is the best part about these types of gigs.
If you have a computer, high-speed internet, and can type fast with an have an eye for detail, then you are good to go.
Based on your interest and skills you can choose the following typing jobs and earn: transcriptionist, copywriter, virtual assistant, and more.
On average, basic word processing pays anywhere between $7 and $40 per hour. On the other hand, transcription services pay $15/hr to $45/hr. As a typist, you can either be paid per hour or per page. So, when enrolling, check the website's payment structure.
Are you Ready for Typing Jobs Online?
The above list presents you with the various ways that you can get paid to type start working today. As you have seen, some jobs pay way better than others based on several factors.
If you are just starting, don't be afraid of starting small and working your way up. If you have been at it for some time, select another category that can help you do better or upgrade your services to earn more in your field.
Note that it is also okay to do several of these jobs at a go as long as you can plan your time well to satisfy your clients. Finally, when you get a client, make it count to create an opportunity for a return or even a referral.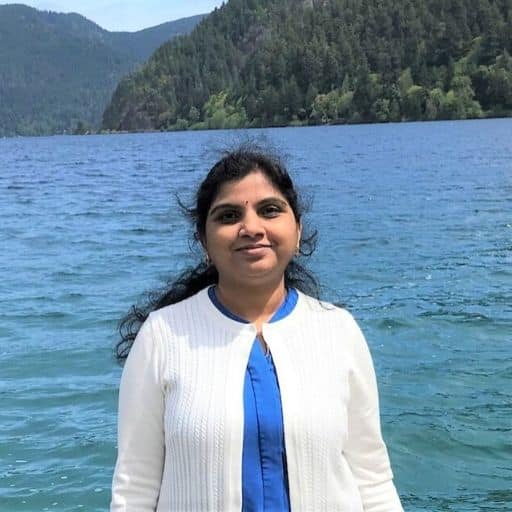 Howdy Folks, thanks for stopping by my blog.
I'm Swati, a proud mom, dedicated side hustler, full-time blogger, and a recognized millennial work-at-home expert. My expertise has been featured on esteemed platforms such as Forbes, CEO Blog Nation, Referral Rock, Vital Dollar, Databox blog, and many more. I have embarked on this incredible journey to share my firsthand experiences in the world of online income generation and to assist all of you in earning money from the comfort of your homes.
Join me in my mission to revolutionize the way we make money and achieve financial freedom. Trust me, it's not as challenging as it may seem!
Together, let's explore the boundless opportunities and pave our paths towards a prosperous future.