In this Axion Data Entry Services review, we are going to discuss this leading data entry company. Whether you're on the hunt for a full-time job or just looking to make extra cash as an independent data keyer, there are no limited seats here!
But with spammers all over the internet, finding legitimate data entry work is where the problem is. First off, research before applying to just any service provider they come across. It's best to first check multiple reviews, like this one, and see exactly what users say about a particular company.
In this review, I'm going to explain in detail what Axion Data is, who can apply for Axion Data Jobs, how much Axion contractors make, and finally answer your question – is axion data entry services legit?
Additionally, this post brings to your attention other top freelance data entry platforms and best alternatives to axion data entry services in 2021.
Let's dive in!
Axion Data Entry Services Review: What is Axion Data?
Axion data debuted in 1996, that is 25 years ago. The company operates in the US with its headquarters located in Pittsburg, Pennsylvania. Since the mid-1990s, Axion Data has been providing online data entry services jobs.
According to the Axion Data company website, their stable workforce is made up of experienced data entry operators. This comprises a crew of seasoned U.S-based project managers.
At the same time, all of their operators are work-from-home contractors. That means the advantage of using equipment that you're familiar with. Plus, you get to handle your own taxes, as well as work on your own hours. Thereafter, you bill Axion at scheduled intervals.
Axion Data Jobs
As an Axion data entry agent, your duty is to work on processing documents from clients. These are projects which involve data entry tasks such as Property Appraisals and Research Study Documentation. Other tasks include Sales and Marketing Lead data processing.
The one thing that is guaranteed by Axion Data Entry Services is high-quality work done using automated verification and pre-programmed procedures.
Nevertheless, Axion Data job openings are very rare. To stand a chance of working here, you need to be registered in the company's database and have prior data entry experience of at least 2 to 3 years. We shall discuss more on how to register on the Axion database later in this piece.
This is a veteran-owned business so, expect military precision in both your work and when dealing with the staff. Their professionalism has seen them work with leading institutions, including government-owned entities.
Some of their customers include New York University, College Republican National Committee, Equifax, and the Equal Employment Opportunity Commission (EEOC).
Who Can Apply to Axion Data?
The thing about applying for Axion Data entry services work-at-home jobs is that they are strict about their employment procedures. For example, every applicant undergoes a background criminal investigation to determine their suitability as a contractor.
Also, freelancers looking to join the Axion Data workforce should have at least 2 to 3 years of experience with a keystroke rate of 50 words per minute or more. This is equivalent to error-free 15,000 keystrokes per hour.
You must also be proficient in using a Windows or Mac computer. The preferred system is Windows with a high-speed broadband Internet connection. As a member, you'll be judged on speed and how accurate and attentive you are to details.
The common rule of thumb here is that the more skilled and efficient one is, the more money you're likely to make. Note that you are also expected to have voice mail or a phone handy in case someone from the company wants to talk to you.
How to get Started With Axion Data Services Jobs?
Wondering, how to get started and if you have to buy software?
You don't need any specialized software to get started on Axion Data services jobs. Just download your typical data entry applications, connect to the Axion platform, and you're done. It rarely happens that a client asks the company to use specific (paid) software to complete a certain task.
And in case you feel that any task is too much for you as an independent contractor, you can always decline such projects.
However, Axion Data does welcome and cater to clients who want independent freelancers to key-in data directly into privately owned web-based systems. This offers additional advantages in terms of authenticity, data security, speedy data processing, and cost-saving.
Axion Data Entry Services Salary
Perhaps you might be wondering about the payment or how you will be compensated as an Axion Data agent.
Well, the fact that all agents hired by Axion Data are freelancers/independent contractors means that there is no regular wage, salary, or other typical benefits. Instead, you're paid per piece, not per hour.
Data entry projects are charged according to their nature, deadlines, and complexity. For short-form jobs, the pay is anything between 4 cents to around 10 cents.
On the other hand, for the more complex tasks which can take upwards of half-hour to a full hour to complete, the pay can vary from $6 to $9 for each.
According to Glassdoor, the average wage for data clerks is $32,955 per year which comes to around $16 per hour. As such, it helps to go for high-yield jobs on Axion to earn good money.
You can also try other odd job gigs to supplement your earnings.
According to the Bureau of Labor Statistics (BLS), data entry keyers are paid an average of $17.24 per hour with beginners making $11.77/hr and up to $24.25 an hour for the more experienced workers employed by a generous company.
And as mentioned earlier, since you're an independent contractor, all taxes, benefits, and expenses are on you. Most importantly, remember to submit your invoice every two weeks and you will receive payment from Axion Data within 28 days via direct deposit.
How Flexible is Axion Data?
In case you're interested in knowing if Axion Data is flexible, the simple answer is yes. When working as an Axion contractor, you go with your own preferred schedule. This can mean weekends and nighttime, and all you need to do is to login in and choose the available projects when you are available.
The flexibility is brought by the fact that you work as a freelancer and not as a full-time employee.
You will not be guaranteed a certain number of jobs and the amount of work varies from week to week. As stated by several reviews, most Data Entry contractors work for about 20 to 25 hours per week. As a beginner though, you may have to do with tasks that only take 5 hours in a week.
With that mind, I don't recommend quitting your full-time job to work as an independent contractor, it's best to just consider data entry as a side gig.
What People Say About Axion Data?
No matter which industry you make your money from, you'll have to deal with customer complaints. Even if your business is mistake-free, customers are bound to hit a roadblock that leads them to your customer support team.
The same case applies to Axion Data entry services. On Indeed.com, the site gets a rating of 3.4 stars from 80 reviews. Overall, the positive reviews outdo the negative ones.
A common complaint is that the management can be rather hand-off. This means that getting in touch with their staff for technical help can be difficult. Other complaints include short-term projects and below-average payments.
Keep in mind, though, since this work is done by mostly independent contractors who work from home, plus those who are not subject to minimum wage laws and who are not in competition with a global workforce, the pay is generally lower.
Some positive reviews include a transparent and trustworthy platform. While others find the payment being low others find it decent and paid timely. Nevertheless, be mindful of some of the above issues before applying; they can influence your productivity.
How to Get a Data Entry Job with Axion Data?
In Axion Data's own words, "We have a dedicated, stable workforce at Axion Data Entry Services, so openings are very rare".
Read through the requirements page to make sure you pass the qualifications. Assuming you do, fill out their form and register in the company's database here.
You'll incur an official charge of up to $10. The charge depends on the duration you wish for Axion to maintain your profile. They are very clear that the only reason they charge this amount is to discourage people without experience from joining their workforce.
However, it may take a while before you get any response from the company.
As an applicant being on Axion's database is very important because they always fish new contractors from there when new jobs come up.
Remember this opportunity is only available for people living in the United States.
Is Axion Data Accredited by the Better Business Bureau?
It's always advisable to check a company's rating with the Better Business Bureau (BBB). It helps judge the authenticity, seriousness, and legitimacy of a business. Officially, Axion Data Services is rated at an excellent A+ on BBB since 2015.
Axion Data Alternatives
Even though Axion Company is a legit company with a proven track record there are other platforms worth your attention. I'm talking about companies covering a host of countries, unlike Axion which only hires residents in the US.
And since you're not certain that your name will eventually make the cut in their database, here are Axion Data alternatives that you might consider.
1. Working Solutions
Working Solutions was founded in 1996 with an aim of providing legitimate work-from-home opportunities. Whether you're a retiree or a college grad you can always be part of their data entry team. Recently, the site was named among the best places for freelance work in North Texas by the Dallas Business Journal.
As data entry specialist agent, you'll end up earning differently depending on the job scope. Other determinants include the number of data entries, sales, talk minutes, or a combo of several factors.
The average agent pay per hour is around $15. This amount can either go up or down depending on the program and bonuses. Working solutions are very clear that they do not accept applicants outside the US and Canada.
Enjoy working from home as an independent contractor by applying here.
It only takes minutes to apply plus there is a 30 to 40 minutes assessment. Notification of test results within 24 hours if you passed the assessment. Communication is via email which will have a link to the Working Solutions applications portal.
2. Capital Typing
Since 2002 Capital Typing is well known for designing and implementing business various solutions. Such services include data entry, typing, transcription, administrative support, and more.
As a data entry agent under Capital Typing, you will be responsible for handling both small and large projects. Other tasks will call for regularly updating clients' databases.
According to current and ex-independent agents, the company gets praise for being fun to work with. Further, the management crew is always ready to help when need arises. Furthermore, they also train newbies.
Additionally, Capital Typing works like most work-from-home jobs in that the more hours you put in, the more money you make. Before you go through the application process, check out their jobs page and ensure there are available jobs.
3. Amazon Mechanical Turk
Amazon Mechanical Turk is a crowdsourcing online marketplace that is completely free to sign up.
Businesses and individuals share tasks that AI's are unable to perform. Data validation, content moderation, survey participation are some of the Human Intelligence Tasks (HIT) you're likely to carry out as an Mturk agent.
I found out that an average individual can earn around $0.10 per HIT. Payment goes to your Amazon account or via an Amazon gift card. Moreso, you can choose the privilege of working only on tasks you feel comfortable with.
Is Axion Data Entry Services Legit?
Axion Company is a legit data entry and data security platform that employs from the US. So, if you're interested in anything data entry, this is the go-to platform. The application process is easy, whereby you get registered in their database as you await approval and jobs.
Their rates also seem to be fair and there are not many complaints from current and former Axion data clerks. In case you make the cut, expect to earn up to $9 per document. The pay is subject to your speed, accuracy, and the project's scope.
With prior experience, you can make money online with Axion easily. Above are other leading data entry companies that you can also sign up for more jobs.
Before you leave, let's chat in the comment section with your recommendations for the best websites to work on as a stay-at-home freelancer.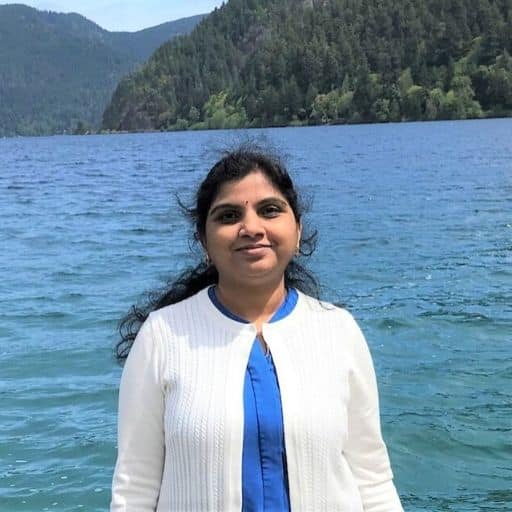 Howdy Folks, thanks for stopping by my blog.
I'm Swati, a proud mom, dedicated side hustler, full-time blogger, and a recognized millennial work-at-home expert. My expertise has been featured on esteemed platforms such as Forbes, CEO Blog Nation, Referral Rock, Vital Dollar, Databox blog, and many more. I have embarked on this incredible journey to share my firsthand experiences in the world of online income generation and to assist all of you in earning money from the comfort of your homes.
Join me in my mission to revolutionize the way we make money and achieve financial freedom. Trust me, it's not as challenging as it may seem!
Together, let's explore the boundless opportunities and pave our paths towards a prosperous future.