Ever wanted to get into the dog accessory game and make money selling them?
Everyone wants to make money by doing something that they love. If you have a hobby you enjoy doing in your spare time you have probably dreamed of making it your full-time job, or at least a good source of extra side income.
Thanks to sites like Etsy and Amazon it is easier than ever to sell crafts for money.
You can also sell through your social network or at local craft fairs and markets. Some crafters even find financial success selling to local boutiques and gift shops.
DIY crafts are a great way to turn a hobby into a source of income and make money doing what you enjoy.
But what if you could combine two things you love? If you're a dog lover there are dozens of dog crafts to make and sell that can earn you money.
However, if you aren't sure where or how to start, here are some questions you need to ask yourself:
a) What crafts can I make for my dog?
b) What supplies do I need?
c) How much should each sell for?
d) How do I market my dog accessories?
If you can answer these questions then you might be ready to start making your own creations. If not keep reading, the answers are below!
Dog Things to Make and Sell
The following are some fun and easy ways for you can start making your own unique dog accessories ideas that other enthusiasts will love!
I) Dog Crafts for Adults
Selling craft items that every dog needs is a great way to earn extra money from crafting. Easy dog crafts often use simple materials and appeal to pet owners looking for something unique for their pets.
1. Make Pet ID Tags
Every dog needs a pet ID tag on its collar. This dog ID tag craft is easy to make. If you love jewelry making or metalworking stamped metal crafts are popular for dog ID tags too.
These DIY dog craft ideas to sell are a way to have fun while you make money!
2. Sew DIY Dog Beds
Any dog owner knows that dog beds can sell for big money. But with simple materials and a bit of sewing, it's easy to make a DIY dog bed to sell.
Plain cushions are great, but you can also recycle baskets, furniture, crates, and more to make unique DIY dog bed frames that are sturdy and stylish.
Also Read: Cross-stitch Patterns to Make and Sell
3. Make Car Seat Hammock Covers for Dogs
Dog owners love taking their pets for a ride in the car, but hate having fur all over the seats and worry about their pet's safety.
This DIY car seat cover hammock for dogs not only protects against messes but also keeps man's best friend safer and more comfortable in the car.
4. Sell DIY Dog Costume Crafts
Some pet owners love the chance to dress up their dogs and puppies. Dog costume crafts can be a great way to make money. Try a creative dog headband craft like a unicorn headband or re-purpose a shirt and tie for this business costume for dogs.
5. Make Dog Coats
Clothing for dogs is easy to make from re-purposed human materials. Try a fashionable flannel coat for dogs or a cozy dog sweater craft project. By offering different fabrics, styles and sizes you can sell your crafts to many different dog owners.
6. Sell a DIY Dog Leash Hook
This dog leash and treat hook is both decorative and functional. Get creative with different materials for a custom dog leash hook station that keeps pet supplies organized. Wire baskets or wooden slats keep treats handy so everything owners need to take their dogs for a walk is in one place.
II) No Sew Dog Accessories
1. Make DIY Dog Collars
Most dog collars are plain and boring. If sewing isn't your strongest skill try interchangeable DIY dog collar sleeves for an easy dog craft project to dress up boring collars.
Making collars for dogs with fun fabrics is one of the best dog craft ideas to sell because owners always want more choices.
2. DIY T-Shirt Dog Toys
This no-sew dog toy craft is easy and inexpensive to make. All you need are scissors and a few basic t-shirts! For a more rugged dog toy you can even make dog toys with denim. Try different braiding techniques for unique handmade tug toys for dogs.
III) Crafts for Dog Lovers
Of course, not every craft you make has to be just for the dog to use. There are many easy crafts for dog lovers you can sell to earn extra money from your hobby.
Dog owners will love these handmade dog decorations and dog art.
1. Make Dog Silhouette Pillow Covers
With some basic sewing skills you can make a handmade dog pillow for lovers of any breed. Different fabrics and colors can make these pillows appealing for any dog owner.
2. Craft DIY Photo Coasters of Dogs
These easy custom photo coasters can be made with any image, but dog lovers are sure to love photos of their pets. You don't even have to use photographs for handmade dog coaster craft projects, so look for images from magazines and calendars or print dog pictures at home.
3. Paint Dog Silhouette Canvas Art
You don't have to be a great artist to make this easy dog art craft. If you like working with fabric more than paint you can also mount fabric dog silhouette craft art. A steady hand and canvas is all you need to create beautiful pet art that any animal lover will want to display.
4. Make Dog Christmas Ornaments
Holiday ornament crafts are always popular, and dog themed Christmas tree ornaments are sure to make pet lovers happy. There are many dog ornament crafts to choose from. Try dog silhouette ornaments, easy clay dog bone craft ornaments, or add a ribbon to hang an adorable tiny felt dog as an ornament.
5. Make Dog Paw Crafts
Paw print crafts make a great keepsake for dog owners. Paw print wall art is easy to make and decorative. Pressing a dog's paw in salt dough or clay can make a unique paw print holiday ornament, wall plaque or outdoor stepping stone.
IV) Easy Dog Crafts for Kids
Selling easy dog crafts to family and friends is a great way for kids to earn some extra spending money too!
Handmade dog crafts also make great personal gifts kids can give for holidays and birthdays.
1. Pet Portrait Paper Collage Craft
Pet portraits are super popular. Who doesn't want a piece of handmade dog art? These paper collage portraits are a clever dog craft that is easy enough for kids to do!
Simplifying the design will make it even easier for kids to make this dog collage art craft on their own.
2. Paper Dog Bookmark Craft
The perfect gift for book lovers and dog lovers alike, these cute paper dog bookmarks are an easy origami craft that is fun to make. Dog lovers are sure to get some use out of these handmade bookmarks.
3. Dog Bone Christmas Tree Ornaments
Kids and adults will love these easy dog bone Christmas tree ornaments. This simple dog craft project will look adorable on any dog lover's Christmas tree. Pet ornaments are a great craft to sell during the holiday season or give as gifts.
V) Dog Crafts for Preschoolers
A puppy craft project is perfect for a preschooler!
If you want to make money from crafts for kids, assemble the materials and instructions to make an easy-to-use dog craft kit for preschoolers.
1. Paper Roll Dog Craft
Cardboard, scissors, glue and pens are all you need to make these cute toilet paper roll dog crafts. Kids will love using their imagination to decorate these easy dog crafts to look like their favorite animals.
2. Paper Plate Dog Face Craft
Googly eyes and construction paper turn a plain paper plate into an adorable dog face in this easy craft project. Or cut out eye holes and add a popsicle stick for a simple dog mask for creative play.
3. Paper Bag Dog Puppet Craft
Basic cut out shapes and some school glue turn a brown paper lunch bag into a cute dog puppet craft kids will have fun making and playing with later.
These are just a few ideas of the types of dog crafts to sell for extra money. Many craft projects for dog lovers can be turned into side income so you can be creative while making money.
These easy dog craft ideas are a good starting point for any crafter or dog lover who wants to use their hobby to make money.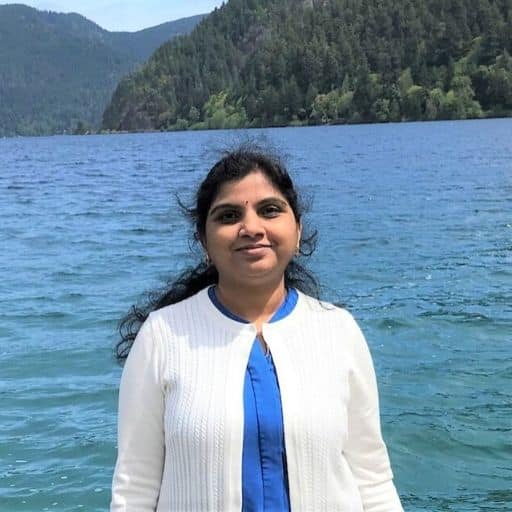 Howdy Folks, thanks for stopping by my blog.
I'm Swati, a proud mom, dedicated side hustler, full-time blogger, and a recognized millennial work-at-home expert. My expertise has been featured on esteemed platforms such as Forbes, CEO Blog Nation, Referral Rock, Vital Dollar, Databox blog, and many more. I have embarked on this incredible journey to share my firsthand experiences in the world of online income generation and to assist all of you in earning money from the comfort of your homes.
Join me in my mission to revolutionize the way we make money and achieve financial freedom. Trust me, it's not as challenging as it may seem!
Together, let's explore the boundless opportunities and pave our paths towards a prosperous future.