It may seem almost unbelievable, but you can actually get paid to read books, now!
Famous American author and entrepreneur Jim Rohn once rightly said, "Reading is essential for those who seek to rise above the ordinary."
Besides following the path of such a rise and personal enrichment, there can be a lot more motivation for developing the habit.
Thought-provoking, right?
As we all know, reading is definitely a good habit that not only nourishes the grey matter of your brain but also opens new windows to look at the world.
And, if you really love reading books, then it's high time that you should start earning for free from what you really enjoy doing!
Surprisingly, some websites are ready to pay $1000s to read aloud!!
If you are passionate about reading books? Wait no more, learn how you can actually get paid to read at home and earn money fast!
How to Get Paid to Read Books?
En-cashing your reading habit is easy; you just need to know the right avenues to follow.
There are some websites that get you started with Amazon gift coupons, while a few platforms pay the readers handsome compensation!
It may not become an active income for you, but as a lucrative passive income, it can definitely help you to take care of your daily expenses.
And honestly, getting paid for just reading books online is altogether a win-win situation for any bookworm.
So, if you had to give up your hobby of reading good books to make time for your tiring day job, or your family responsibilities like me, having a side hustle is a good reason to pick up a book and resume reading!
Besides having a keen interest in reading books, your flair for writing can be an added advantage.
This is because most of the websites we are going to introduce you to will need you to write a small review of the book that you read.
There are many websites that also need you to write your own experiences, beyond the usual book review.
And for that, you can also expect a much more substantial remuneration, as compared to basic reviews.
I tried and tested the websites that pay to read books online and here are my final picks:
Get Paid from 'Any Subject Books' in Cash
Any Subject Books is a website that doesn't demand a long-term commitment from you; they mainly work on a "book-by-book" model. As a result, it is one of the best websites to get paid to read books.
First, you need to apply on the website to be selected as a book reviewer. Once they select you, you'll get an invitation to read and review a book. But don't worry, you'll only get books of your preferred genre. And along with the assigned book, they will also send you a short synopsis.
Once you finish reading that book, they need you to submit an honest and objective analysis. But, remember not to regenerate any review that already exists anywhere on the internet; they are strict about accepting only genuine reviews.
They will pay according to the book they want you to review. And, the final offer depends on multiple factors, such as the overall volume of the book and the difficulty level of the subject. You need to give your own honest views on the style, characterization, plot, etc.
Remember not to be a puppet who gives a five-star rating to all the books, just to make the authors happy; that's not what they want from you.
The main focus of the website is to encourage objectivity in the review, rather than subjectivity. So, don't hold yourself back from pointing out weak plots, poorly-designed characters, or bad editing.
Why Work for "Any Subject Books"?
'Any Subject Books' website will directly deliver your review to the author of the book. Besides, the review will be also published on the website after acquiring the necessary permission from the author.
After your final submission, the author will have the right to reproduce your review or any part of it without altering it. But don't worry, you will receive your remuneration once you successfully submit your review.
Sadly, Any Subject Books is currently not open to book reviewer applications, but check back again — this could change at any time.
Get Paid to Read Books Aloud: Make Money Reading Audiobooks
If you don't want to write reviews, there is another way – there are platforms where you can get paid to read books out loud. However, you need to have good voice quality, along with the knowledge of narrating a story.
Many websites offer good compensation to the narrators of books.
Voiceover artists earn as high as $34 per hour through such platforms!
VOICE OVER TRAINING
I highly recommend you sign up for this FREE mini voice-over training by Julie Eickhoff, a six-figure Audible Approved Producer, who has narrated and produced around 100 audiobooks.
It covers basics and questions pertaining to lending your voice for pay.
It's here that you will learn how to do VOs for audiobooks and where to source the jobs.
If you want to en-cash your talent and turn this into a full-time job, you will get thousands of opportunities on freelancing websites like Fiverr, Upwork, Freelancer, and People Per Hour. Besides, certain websites also provide excellent job leads for book narrators.
ACX, or the Audiobook Creative Exchange of Amazon, is an excellent platform for book narrators, where you can find many opportunities. You just need to select a book for which you want to audition as a narrator.
And, once you are shortlisted, you will get paid according to your pre-determined hourly rate. Not only that you can also earn royalties from sales of your narrated audiobooks!
Voice Bunny is another great website if you want to advertise your voiceover talent to potential clients. You need to create an account on that website and then submit your voice quality test.
Once you are selected, you can search for your preferred jobs. There are more than thousands of opportunities, but they surely need a high-quality voice acting along with speedy delivery.
One important feature of this site is that you are absolutely free to set your own hourly rate.
The Voices is another wonderful platform if you are searching for opportunities as a voiceover artist. After creating a basic or premium membership on the website, you need to upload a demo.
The Voice Match engine will then match your skills with the requirements of the clients. And, once you get the perfect match, you can directly approach the client through this site.
Along with a great hourly rate, this particular website also offers payment security through SurePay.
Brilliance Audio, a voiceover industry leader, frequently hires audiobook narrators for their new projects. They give the best hourly rates in the industry; but, they only accept professional delivery, clear punctuation, excellent sound modulation quality, and great voice-acting talent.
Once they start looking for a book narrator for a new project, you need to contact them with your voice-over demo.
ALSO READ:
Websites That Pay You To Read Books
Your job as a voiceover artist or book narrator can surely fetch more money than any other category of job related to book reading.
But, if you don't want to take it as a full-time job, there are other ways where you can get paid to read books, without putting in as much effort.
So, if you ask, can I get paid to read and review books?
Yes, many websites, these days, offer book readers the opportunity to get paid to read and review books. You just need to rate them, along with submitting a small review of that particular book.
Kirkus Media is a great website that offers extraordinary earning opportunities to all book lovers. You need to apply as a reviewer along with your resume and a small writing sample.
So, once you are selected, they will assign you a book to review.
After reading that book, you need to submit a 350-word review within two weeks.
They pay quite a high price, although the final offer price depends on the volume of the book.
Thus making it a great start for reading for money!
Online Book Club is a great platform where you can earn between $5 – $60 per book review (depending on the length of the book). First, you need to create an account, which is absolutely free. Then, select a book to read.
Once you complete that book, write an honest review about it. Keep in mind that you don't need to necessarily write a positive review, as this platform gives you full freedom to be critical.
For your first review, they will gift you a book. And, after that initial approval, you will start earning money by reviewing your favorite books.
Women's Review of Books is the best website to get paid to read books if you enjoy fiction, nonfiction, and poetry, written by and about women.
You need to create an account on that gender-focused forum and let them know about your credentials and already-published reviews if any.
Once they approve and assign a book to you, write a brief review of that book after finishing it.
The members usually earn up to $100 per book review, although it depends on multiple factors.
Book Browse is an excellent website if you want to earn handsome money for reading and reviewing books.
First, you need to complete their joining form along with a 300-word sample review.
Once they are happy with it and approve your account, you need to write a small review of the assigned book.
However, they also expect you to write a 'beyond the book' article, in which you have to talk about your learning experience with the help of the book.
That is why the payment for each review is quite good.
Interesting Read: 40 Ways to Get Free Books Mailed to Your Home
Publishers Weekly, the weekly news magazine, often looks for books and article reviewers. They offer you the opportunity to narrate books for money.
You need to send them your updated resume along with a small 200-word honest review of any recently published book.
And, once they select you, they will assign your book-review project from which you can expect a handsome payment.
Also Read: 81 Online Jobs That Pay Weekly
Get Paid to Read Books App
If your computer is nothing more than just your work buddy and you have little time after your day job to access it, then you can also get paid to read books through mobile apps.
There are now many apps for both Android and iOS users, where you can read and earn money during your spare time.
Besides having the opportunity to read your favorite books, you can also now pay your bills by pursuing your beloved hobby.
Like the websites I mentioned above, these apps will also need you to submit a small review and rate the books after reading them.
Goodreads, one of the finest social cataloging websites, has a great app for your mobile devices, where you can submit reviews of your favorite books.
They frequently have job openings for in-house reviewers and proofreaders and pay a handsome amount of money.
You need to send them your updated resume, along with your writing sample and previously published articles to get things started.
Scribd is a well-known digital library that also has frequent job openings for proofreaders and book reviewers.
It not only has an elaborate collection of e-books but also features some of the most genuine reviews regarding any specific book.
And, once you are selected as an in-house reviewer, they also want same to expect the same quality from you. You need to submit an honest and subjective review of the book that they will assign you to read and rate.
BookYap not only has great analyses of motivational, non-fictional, and practical books but also features the most genuine reviews you can find online.
The good thing is that they frequently have job openings for in-house reviewers. So, if you have a keen interest in these genres of books, then you should keep an eye on the website for the next opportunity.
But, don't forget to apply with your detailed resume and writing samples to secure a broader chance of selection.
Wattpad doesn't have any direct-earning model as of now, but you will have a great chance to showcase your writing skill to the whole world through this app.
You can review books written by other Wattpad community members to make a great network. And, if you have a flair for writing stories and novels, this app will help you get adapted to web and TV series.
Once you start publishing in this app, you will also have the chance to collaborate with their in-house Wattpad Studios and Wattpad Books.
Get Paid to Read Books for Amazon
It is with no doubt that you have used Amazon for your online shopping.
How about you use it to earn some dollars? It is guaranteed that you can actually get paid to read books for Amazon. I am not surprised if you find it ridiculous.
But I assure you if you have a passion for reading books, this will excite you because you are going to use your hobby to get paid.
The good thing is, you can choose to work from home or your favorite restaurant.
The point is, as long as you have internet access, you can work as Amazon online proofreader from anywhere.
Authors of Amazon content do hire proofreaders to help pinpoint faults in their products and descriptions. With these types of proofreading jobs, there are no specific qualifications required.
There are several websites with open opportunities for you. But first lets what kind of tasks involves working on Amazon as a freelance proofreader;
Amazon is hiring people to proofread their product descriptions. I am certain that before you make any online purchase you read the product description before getting to the reviews.
This is where you are needed; to make sure that the description is well written with no grammatical errors such as punctuation mistakes.
A perfect product listing means more sales hence increased income for the Amazon seller. For every product, it is possible to earn something between $20 and $50.
This means you can earn around $500 from a single company with 10 products on sale.
Most writers are looking for Amazon Kindle proofreaders to read the ebooks before they publish. This is to make sure that the book is perfect. You are supposed to make notes on where corrections are to be made.
You can decide to choose the type of books you want to read or be open to any proofreading job. Payment for kindle books varies depending on the price and pages of the books.
For a beginner, it is possible to earn $1,000 a month proofreading Kindle ebooks.
Most content creators use Amazon associates' programs to monetize blogs. So, most of the time they may have challenges with the blogs and they end up looking for an Amazon affiliate blog proofreader to assist. Working as a blog proofreader you can make up to $125+ a month plus other bonuses when you reach out to a larger audience and promote the product.
Having that in mind, now you can visit the following sites to get paid to read books for Amazon plus web content;
FlexJobs offers dozens of online job opportunities. If you are still interested to get paid to proofread for Amazon this is among the best sites for you.
Luckily, jobs on FlexJobs are ads-free. It is no doubt that the job opportunities available are reliable and of a high standard as per your skill set.
Register for FlexJobs if you are a beginner who is willing to work as a freelance proofreader.
Fiverr allows you to get in touch with clients worldwide. As an Amazon proofreader, it is important to check job postings. Why? So that you can tailor your gig as per common listings.
Actually, with Fiverr it is so simple to create an account since you can sign in with your Facebook account, email account, Google, or Apple account. Jobs on the platforms go for $5, and up to $10,000.
19. Have Your Own Proofreading Blog
Having your own blog is the key step to advertising your Amazon proofreading skills. Creating your own website or blog allows you to communicate with your clients directly when they are in need of a proofreader.
A catchy website should have your email address, your picture, previous client testimonials, and finally what type of services you offer. I recommend finding ways to monetize your site to earn passive income as well.
Recommended Read: Here's a step-by-step guide to help you start your own blog
20. Get Clients Directly
This simply means you search for clients away from job boards. You can use social media, especially Facebook and Twitter. It is advisable to join proofreading groups via Facebook because it makes it easier to find kindle eBooks clients searching for proofreaders.
It's a little bit fast when you are using Twitter because all you do is make use of the right hashtags in your searches. For instance, #Amazonproofreadingjobs is popular with clients.
Upwork also connects individuals, for example, freelancers to their potential clients according to their skill set. On the downside, you are charged a fee for the service, starting at 20% of the job's price.
The charge may seem high, but it ensures that your payment is protected. The site also happens to be one of the largest freelancers and independent contractors marketplace.
As such, you will get all sorts of remote jobs, including Kindle book proofreading jobs.
Sign up with Upwork now and get started!
How to Become a Book Reviewer for Amazon
Wondering how to become a book reviewer for amazon? Worry no more. I am here to guide you on how to become one with simple steps and guidelines.
Ready? Ensure that you;
1. Become a Regular Reviewer of Books
This is the main step you are supposed to consider if you want to become a book reviewer for Amazon. Start by reviewing the books you have purchased already.
Note that for you to qualify to be a book reviewer on the site, you must make a purchase of $50 on Amazon for the last 12 months. The purchase should be done using your debit card or credit card.
2. Make Relevant Reviews Consistently
It is important to understand that your reviews should not only be relevant but also helpful. Books reviewing is all about consistency. This shows that you understand the books and most importantly, you are a fan.
3. Respect other Reviewers
The good thing is that amazon encourages diversity. Despite the fact that you don't like another person's reviews you have to respect their opinion. Agree to disagree for the sake of making money!
4. You Should Not Ask for Incentives
You should never ask for incentives from authors for reviewing their books.
I am certain by getting this far you have read the terms and conditions of the Amazon vine program. So, you are aware that asking for payment and incentives for reviews is against Amazon rules.
Still, you should not allow authors to manipulate you for reviews by giving you free books.
As such, be vigilant as a reviewer and once your word becomes trusted, paid review jobs will have a way of finding you.
Here are some do's and don'ts you need to understand;
Avoid writing multiple reviews on a single book

Always link to Amazon books

Always consider proprietary rights

Avoid resubmitting reviews for books that have been removed by Amazon
How to Get Paid to Write Reviews on Amazon
Picture this, you can get paid to write reviews on Amazon for books that you have already read. Sounds amazing right? How about I show you legit websites that can actually pay you for reviews? When it comes to reviewing books, you are supposed to give an honest opinion.
Reviews are of importance to both the company and buyers whose buying potential depends on insights from previous readers. So, ready to get paid for book reviews? There are several ways to get started;
1. Create Amazon Product Reviews on Your Website
Assuming that you already have your own website, you can use it to promote books on Amazon by posting product reviews. Depending on your pricing, you can get paid either per review or product purchase.
Getting paid on each review you write might take some time so I would advise you consider per purchase because when a customer purchases using your link you get paid.
2. Use Other Websites to Review Amazon Products
Writing Amazon reviews for other websites is another option. A company might decide to send you products such as books, take pics, or videos, read and finally write your own review.
Also, you can decide to read different reviews of a certain book and compile the information into a short review and make it your own review. Your payment will depend on the websites because some pay hourly or monthly, with others paying per review/article.
3. Get Free Stuff for Writing Amazon Products
We all love free stuff. Some companies are hopelessly looking for positive reviewers on Amazon. Once you give your review, you get a free product. This is more of an influencer's job since you need to be able to persuade buyers to purchase the product.
For this to work you may have to take photos of the book, or even a video of you reading, to ensure authenticity.
For you to attract more clients, you need an influencer status on amazon.
Disclaimer: Writing reviews on Amazon.com for pay is against the company's terms and conditions for use.
Having all that in mind you are now ready to become a reviewer for Amazon. All the best!
Now, back to other opportunities to earn narrating books…
Get Paid to Read Audiobooks
If you have a great voice it is possible to get paid to narrate books. What you have to do is record yourself reading a book out loud, more like a narrator.
For a fact, a narrator can make an audiobook or break it. This kind of work is lucrative and requires good vocals and mastery of the English language.
To get you ready, I recommend taking the voice-over training offered by Julie Eickhoff.
VOICE OVER TRAINING
I highly recommend you sign up for this FREE mini voice-over training by Julie Eickhoff, a six-figure Audible Approved Producer, who has narrated and produced around 100 audiobooks.
It covers basics and questions pertaining to lending your voice for pay.
It's here that you will learn how to do VOs for audiobooks and where to source the jobs.
To help you out, here are some sites with different payment rates for audiobook narration.
The company retains 20% royalties and gives 80% royalties to the author and narrator.
23. P0dcasts
Do you have a podcast? If not, then you will soon find yourself in the minority since the medium has surely become a must-have for freelancers and brands.
On the upside, this means that there are lots of audio and voice-over narrations to be made.
Most creators are looking for local talents, so start by visiting local job boards for podcast reading jobs. You can also identify your favorite channels and contact them for work.
For a beginner, you can make $350 daily charging $50 per finished hour. Experienced narrators charge around $200 per finished hour, making up to $1300 on a good day.
25. Voice123.com
This is one of the leading voice-over platforms for freelancers. The site offers both free and paid accounts depending on your job expectations. They charge 20% of the price quote as their fee.
However, the fee is fair considering that the company facilitates the transactions; from job listings and submissions to getting paid. Jobs here can make you around $1,250 per 1-hour long audio.
Additional Resource: Voice123.com Review
26. Fiver.com
For a 20% charge Fiverr will list your audiobook reading business. It's possible to make $300 per finished hour selling your services on the site.
27. Upwork.com
For a complete audiobook, you can earn between $40-$200. Also, Upwork subtracts their fees from the narrator's earnings.
You can make something between $20 -$125 per hour from reading audiobook jobs listed here.
As a freelance narrator, you are allowed to set your own price but for each transaction, you pay 10%. There is also a membership fee.
30. Get Paid to Read Books for Audible
Audible (ACX) is a company from amazon that connects authors to the best narrators. Later they sell their content on that platform.
Audible narrators are paid depending on the length of the audiobook but not the amount of time you use to complete the job. The prices range as follows;
If less

than 1 hour you earn less than $7.

1 hour – 3 hours you earn $7 – $10.

3 hours – 5 hours you earn $10 – $20.

5 hours – 10 hours you earn $15 – $25.

10 hours – 20 hours you earn $20 – $30.

More than 20 hours you earn a lump sum of $25 – $35.
How Much do Audiobook Narrators Make a Year?
You can really earn a good amount as an audiobook narrator.
As a newbie, expect to earn an amount ranging from $10 to $100 per finished hour. For narrators with more experience, you can make an amount ranging between $100 and $500 per finished hour.
However, depending on the website you are working with, the payment differs. This is so because some of the websites like Fiverr, voice123, and Freelancer dock your pay-as-platform fees.
Assuming you are a beginner and you earn $100 per hour so working for 8 hours is $800 per day. And in one year that is over $100k for an experienced narrator.
As such, working as a narrator could be a side hustle or a full-time job. It is up to you to decide now!
Checkout this list of highest-paid audio narrators here
Get Paid to Read Books In UK
Getting paid to read books is a source of income for many individuals in many countries.
Several companies pay people to read and review while others provide free books or free stuff in return. In the UK, you get paid as a narrator, copy editor, translator, proofreader, or even a book publisher. It is possible to earn as much as $150 per hour.
Learn how to get paid for reading the news through Daily Mail Rewards Club.
Get Paid To Read Book in English
Just like you can read books in other languages and get paid from some of the websites mentioned in this post; there are also platforms that pay you for specifically reading books written in the English Language.
Below are some of these platforms.
This website pays you to read books and drop your reviews, just like other websites. But they have something different which sets them aside from others and that's their preference in genre and style of writing.
This website has a wide embrace for contemporary novels and country-side pieces usually from American, British, Canadian, Irish, and New Zealand authors.
All of these regions specified are English-speaking countries and that means you'll be at an advantage if you're an indigenous English Speaker.
The takeaway from this is that the platform pays you for reading specifically books in English.
I mentioned this platform earlier on as a website that pays you to read books and draft a review of around 350 words after 2 weeks of completing the reading. While that is true, there is an added detail to the whole picture.
Over the years, registering on Kirkus has been hard for a couple of people and that's because the platform favors English readers and reviewers.
In the application, you'll likely see a sign that says they're looking for experienced book reviewers to review English and Spanish Indie titles.
Let's say you're an English reviewer, then this becomes a great opportunity for you to get paid for reading books in English and dropping a few words as reviews.
Get Paid To Read Children's Books Aloud
We've heard quite a number of times, how skillful it is to be able to read aloud. Well, while a good number of people are busy with narrating books and getting paid; there are those who may want to venture into reading children's books and getting paid for that.
I went through the internet to get plausible information on the platforms that offer opportunities to get paid for reading children's books aloud. Here is what I came up with.
This platform work just like ACX, in fact, you'll have to sign up using ACX to be able to access the opportunities in it. This is because ACX is Audible's publishing offshoot.
The juicy part of reading children's books aloud on this platform is the fact that it has a direct affinity with Amazon and being the biggest book retail service, you can find tons of gigs on reading children's books aloud and getting paid.
2. Read Children's books for Amazon and Get Paid
Amazon Kindle is a goldmine for many writers, no matter the genre or style of writing. Most writers want to have best-selling figures to their name and they go the extra mile to make sure their work is authentic and polished.
One of those "extra miles" is to employ the services of a proofreader. In this context, you can only proofread children's books and get paid afterward. Since this looks like a career decision, you can launch yours in the field gradually.
Get Paid To Listen to Audiobooks
There's no limit to the things you can do to earn money, which explains why you may ask for ways to get paid to listen to audiobooks.
Sadly, you can't get paid for just listening to audiobooks. Rather, you can make cool cash from reading out audiobooks or translating written copies into audiobooks.
Some of the platforms that can help you with that include:
Scribd

ACX

Audible

Voicebunny

Findway Voices etc.
Note: There's a piece of detailed information about these platforms on this post, do well to check them out.
Get Paid to Read Books: FAQs
Here are some frequently asked questions in this zone:
1. Can You Get Paid to Read Books?
Yes, you can. It might sound funny but the fact is, you can get paid to read books.
Actually, the secret to getting paid to read books is writing reviews too. Just give opinions about a book after reading it. With time, authors will get wind of your comments and contact you for paid offers.
Ensure that your reviews are sensitive, unbiased, and grammatically correct. Reading books can pay you anything from $20 per hour to thousands.
2. How Do I Get Paid to Read Books?
Different websites do pay you as a narrator depending on either royalty share which is usually split 50/50. Also, you can get paid pay per production, where you are allowed to negotiate your rate.
Finally, you can opt for a royalty share with the author, where the author pays a narrator a small fee to cover the cost of production.
3. How Much Do Actors Get Paid to Read Books?
Depending on the website you are working for, you are in a position to earn between $90 to $150 per hour. The rate can also hit thousands if your voice is really popular with readers/listeners.
You can ensure this by taking voice-over classes, where you will be taught how to train your voice to perfection. It's also advisable to set up a website where you can showcase your audio prowess to attract clients.
4. How To Get Paid To Read Aloud?
There are a couple of companies and platforms that can help you get paid to read aloud. All you have to do is to have a nice voice and a professional way of handling problems.
Some of these platforms include ACX, Voice Bunny, Brilliance Audio e.t.c.
5. How To Get Paid for Reading Books?
Reading books is fun, but you can also make money from doing what you love without much stress. Platforms Online Book Club, Book Browse, and Moody Press are great places to start with. Just sign up and get on the journey.
6. How To Get Paid To Read Audiobooks?
Just like you're paid to read out some books aloud, you can also make extra cash by reading audiobooks. Similarly, with reading books aloud, you'll need to read out the audiobooks to the hearing of others. You can check out opportunities on platforms like Scribd, ACX, and Audible.
Ready to Get Paid to Read Books Online?
The bottom line is there are several ways in which you can get paid to read books at home or in an environment you are comfortable with. It is up to you now to choose from all the sites discussed above.
If you have a full-time job and you are looking for work from home side hustle, look no further. Getting paid to read books is the best option for you. And if you are confident with your voice, you can also go for online phone actress jobs.
Apart from all the websites and mobile applications I have listed above, there are many offline publications that frequently require book reviewers and proofreaders.
Keep an eye on your local directories and online job-search engines to get those opportunities.
Besides online publications, offline outfits also pay quite decent remunerations to the reviewers these days. You just need to keep your eyes open to grab those opportunities.
Now that you have all the information, take your first step to get paid to read books.
Start applying for the position on all the websites and apps. Happy reading and happy earning, folks!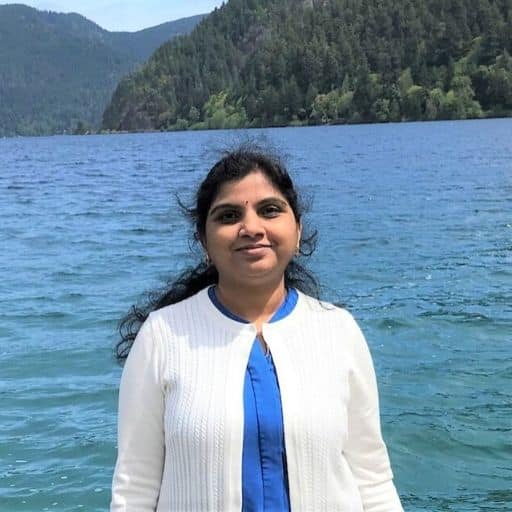 Howdy Folks, thanks for stopping by my blog.
I'm Swati, a proud mom, dedicated side hustler, full-time blogger, and a recognized millennial work-at-home expert. My expertise has been featured on esteemed platforms such as Forbes, CEO Blog Nation, Referral Rock, Vital Dollar, Databox blog, and many more. I have embarked on this incredible journey to share my firsthand experiences in the world of online income generation and to assist all of you in earning money from the comfort of your homes.
Join me in my mission to revolutionize the way we make money and achieve financial freedom. Trust me, it's not as challenging as it may seem!
Together, let's explore the boundless opportunities and pave our paths towards a prosperous future.