Audiobook narrator jobs are some of the best-paying opportunities for both freelancers and in-company workers.
The work of an audio narrator may seem simple but to become a recognizable voice in this industry you need more than a pleasant voice.
Just like TV and film actors, audiobook narration is a talent that needs sharpening through practice and coaching.
However, the best part is that you can start small, on freelance job markets, and build towards exclusive positions with publishers.
Below is an ultimate guide to audiobook narration for beginners. Read on to find the best job sites for audiobook narrators, average salaries, and how to set up your voice recording studio.
Let's get started with the best audiobook voice-over jobs.
Who is an Audiobook Narrator?
An audiobook narrator is basically a voice actor who uses their voice to convert a book into an audiotape or audiobook, either by reading the textbook aloud or speaking it.
In simple, audiobook narration jobs entail reading the entire text of a book aloud for the purposes of recording.
Basically, the work of an audiobook narrator is to create an engaging and entertaining experience for listeners.
The narrator is expected to create dialogue involving different characters.
This calls for mastering different tones and pitches to match the narrative's energy and invoke vivid imagery in the listener's mind.
VOICE OVER TRAINING
I highly recommend you sign up for this FREE mini voice-over training by Julie Eickhoff, a six-figure Audible Approved Producer, who has narrated and produced around 100 audiobooks.
It covers basics and questions pertaining to lending your voice for pay.
It's here that you will learn how to do VOs for audiobooks and where to source the jobs.
Highest Paid Audiobook Narrators
Here are some of the leading audio narrators to look up to. The list includes record holders for the longest audiobook recording and most prolific narrators.
Audiobook Narrator

Audiobook

s
Description
Jim Dale
Harry Potter
In the US, the Harry Porter books are narrated by Jim Dale. This celebrated Harry Potter audiobook narrator is also the voice behind kids' favorites Peter Pan and Alice in Wonderland audiobooks.
Stephen Fry
Sherlock Holmes
In the UK, the Harry Potter series is narrated by this British actor. This Golden Globe Award winner also narrates other famous books including A Bear Called Paddington and Sherlock Holmes.
Robert Inglis
The Hobbit
Australian actor and writer Robert Inglis, narrates The Hobbit, a fantasy book set within the LOTR fictional universe.
Peter Kenny
The Witcher Series
Voice-over artist and singer Peter Kenny narrates The Witcher series by Andrzej Sapkowski.
Roy Dotrice
Game Of Thrones

Westeros is a magical place full of dragons and deadly alliances. This fictional world by George R.R. Martin was first brought to life by Roy Dotrice, long before it hit the silver screen as Game Of Thrones.

Brittany Pressley
The Overnight Guest and The American Royals series.
Brittany is one of the most accomplished audio narrators with 450+ titles under her name. Some of her famous works include The Overnight Guest and The American Royals series.
Audiobook Narrator Salary: How Much Does an Audiobook Narrator Make?
The salary of an audiobook narrator varies depending on skills, experience, the production house, and location. Your pay can also be affected by whether or not you are a union worker.
Various voice-over platforms have different rates with no industry-wide or standardized payment structure. In addition, different publishers or producers charge different prices.
So, exactly how much do narrators make a year? The figure ranges between $19,000 and $162,000.
ZipRecruiter reports a national average salary of $70,310 per year with expert audiobook narrators making annual salaries of up to $162,000.
If you are a member of a union it is possible to make $100+ an hour.
For example, as a member of the American Federation of Television and Radio Artists (AFTRA), a new narrator can earn up to $225 per finished hour (PFH).
Note, to finish recording one hour of narration, may take you up to 2-hours.
How to Become an Audiobook Narrator?
If you are trying to get a job reading audiobooks or you are considering expanding your horizons in voiceover work, there are many options available for you.
Typically, you will need to maneuver different steps to become a professional audiobook narrator.
Notably, there are a few full-time voiceover jobs in the audiobook industry.
These are jobs offered by publishing companies, whereby you become the in-house audio narrator. However, most of these positions fall under part-time freelancing.
So, how do you become an audiobook narrator?
The following is a summary of some steps you need to consider on your way to becoming a voice actor for audiobooks:
1. Study a Number Of Audiobooks
As part of your initial preparation, you need to listen to and research various audiobooks created by both upcoming and prominent narrators in the field. Examine their cadence, pacing, modulations, and other voiceover techniques.
Additionally, learn how to manage your breathing and how to switch between different characters; this is key to your reading and performance capabilities.
2. Practice Using Pro-Bono Projects
In order to get your feet wet, learn the ropes, and gain exposure, offer to lend your voice to pro-bono projects like free podcasts and student projects.
You may also use pro-bono projects to record a vocal demo that you can later use to apply for freelancing gigs.
If you're afraid that your skills are still below the industry standards, volunteering your services can provide a good opportunity to learn.
Aim to hone and refine your skills before embarking on a paying gig.
3. Market Your Skills
There are many audiobook narrators' jobs available online but landing your first gig isn't easy.
Therefore, as a voiceover artist, it is critical to promote yourself persistently to get new opportunities.
Start by designing a personal website. You can host your voiceover demos on your site to provide a sample of your vocal style and showcase your abilities.
A good portfolio of varying audio demos can demonstrate a range of your vocal skills to potential clients.
4. Apply for Positions
The final step is to keep looking and applying for voiceover and audio narration jobs on career websites. Nevertheless, it is also vital to be aware of internet fraudsters.
Before signing a contract with a new client, double-check their terms to ensure that they are genuine.
Skills for Audio Narration
What if I told you how you are breathing can affect how you sound? Also, how your voice sounds to you is completely different from how others hear your voice.
The point is, while talking is natural, becoming a narrator requires a little more than just opening your mouth and sounding off.
Basically, your performance as a voiceover artist can either make or break your listener's experience. So, get some formal voice training.
VOICE OVER TRAINING
I highly recommend you sign up for this FREE mini voice-over training by Julie Eickhoff, a six-figure Audible Approved Producer, who has narrated and produced around 100 audiobooks.
It covers basics and questions pertaining to lending your voice for pay.
It's here that you will learn how to do VOs for audiobooks and where to source the jobs.
The skills needed for Audio Narration include:
1. Acting Skills
The foundation of professional audiobook recording is having strong voice-acting skills. Your key role is to narrate the action and to perform dialogue in different voices representing different characters.
As such, your ability to devise vocal stances and to learn different dialects brings out the best in acting skills.
In addition, you need to apply different performance techniques to fully exemplify each character's role. The level of your acting skills determines your ability to match the changing emotion of the story.
2. Controlling Your Breathing
Your ability to control how you breathe during an audiobook recording is very important. Unnatural or uncontrollable breathing affects the quality of your recording and can distract your listeners.
Good narrators give of soft and pleasing voice without whistling noises through the nose. Also, you can try different breath control techniques to create a seamless experience for your listeners.
3. Reading Skills
Whether you are auditioning for a new opportunity or you already have a paying role, you must learn how to make an accurate, smooth, and natural flow of text.
To stand out as an audiobook narrator, hone your skills in pronunciation of unintelligible words, names of countries, and foreign words.
As a professional narrator, you need proper grammar skills to read through a text and practice unfamiliar words to produce the best audiobooks.
4. Vocal Stamina
Audiobook recording entails having long sessions of uninterrupted talking with only a few breaks. This is especially complicated if the recording studio is charging by the hour. It is therefore important to take great care of your voice.
Maintaining your vocal cords and increasing your vocal stamina is among the most important skills.
Experts advise that proper warm-ups plus drinking tea and honey prepare you for long audiobook narration sessions.
5. Creating the Right Environment
Create a noise-proof environment to use as a casual home studio. A soundproof lagging will do the trick.
Once the room is set to quiet, read a book aloud and record your sessions using professional recording software. Afterward, listen to the recording to help you adjust the room's design.
Equipment Needed for Audiobook Narration
Though, your rich voice is the most important factor to succeed as a voiceover actor. Quite simply, your voice is not the only tool that matters the most.
As a new voiceover narrator, you also need to invest in a professional microphone with a pop filter and tripod stand.
Also, a high-quality headset with a Noise-canceling microphone ready to be connected to a laptop or a PC would also suffice.
This microphone has the capability of softening distracting hard consonants in your words. However, it is important to listen to your records keenly, paying pay attention to your speech quirks.
This will help you in refining your pronunciation, tone, and rhythm.
There are other important pieces of equipment needed to conduct your narration and to be successful in the field.
Such equipment includes:
A PC or a Laptop
An audio editing software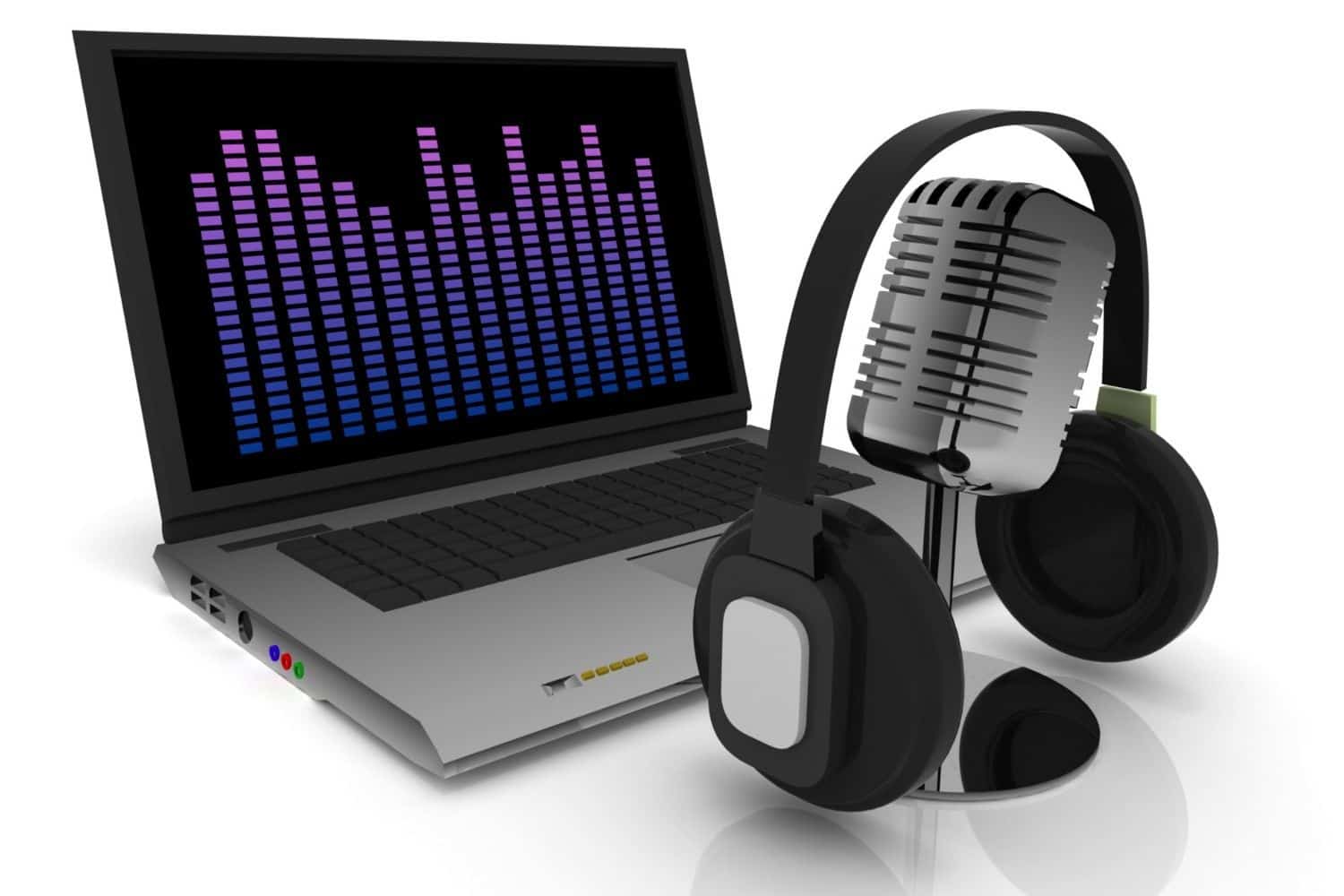 Pros & Cons Of Audiobook Narrator Jobs
As online job platforms increase in popularity, they are continuously providing more general voiceover gigs, albeit not very professional audiobook narration jobs.
However, as a beginner, doing voiceover work in a recording studio is one step away from landing a proper audiobook narration job for a big production.
Also, for freelance audiobook recording gigs, working directly with your client can provide the most autonomy in setting your rate.
Nevertheless, working via an online broker platform offers less independence and lower rates.
With this in mind, here are some pros and cons of working as an audiobook narrator.
Pros
Availability of freelance narrator gigs
Possibility of long-term engagement
You can join a union (AFTRA) for better terms
Narrators can transition into on-screen roles
You can make thousands of dollars ($$$) in loyalties over the years
Cons
You have to audition for each job
Only people with unique voices become successful narrators
You may have to advertise the book to ensure better loyalties
Audiobook Narrator Jobs for Beginners
Whether you are a beginner or you have experience working as an audiobook narrator, a freelance gig is the best way to build and boost your portfolio.
As such, online job boards are great places to start looking for your first gig. Here, you'll find book narrator jobs available online ranging from one-off to long-term projects with earnings ranging from $25 to $5,000 per project.
Check out the following sites for the best audiobook narrator jobs:
1. Freelancer
| Average Payment: Around $100 per book
Available in over 200 countries, Freelancer commands a user base exceeding 50 million. Earnings from the platform depend on your project. The site allows users to create a free account very quickly.
A good profile with a comprehensible summary of your voice acting skills and proof of previous accomplishments will attract better-paying clients.
2. Flexjobs
| Average Payment: Depends on the project
This is a paid subscription website that provides audiobook narrator jobs and other projects at a monthly cost of $15 or $49.95 per year. The platform users experience less competition than other sites.
FlexJobs guarantees 100% project legitimacy and has been rated among the best online job sites by the Better Business Bureau with an A+ score.
3. People Per Hour
| Base Payment: $10/hr
This site provides some of the best audiobook narrator jobs online with an earning potential of $200+ per hour. To start working, all you need is to create a free account and showcase your skillset. The website design includes an AI that matches projects with the most suitable profiles.
Audiobook Recording Jobs On Brilliance Audio
| Average Payment: $43,988/year
Brilliance Audio is an independent audiobook publishing company whose mission is to record and provide a quality listening experience.
The audiobooks are then offered in retail stores at a reasonable price. The company provides recording jobs to both new and experienced narrators.
Christian Audiobook Narrator Jobs: Innovo Publishing
| Average Payment: Not stated
To be a good narrator for Christian audiobooks, your voice needs to be smooth and easy to listen to.
You also need to sound warm, friendly, and inviting. Note that an accent (e.g. Hebrew) may be part of the requirement.
For such gigs, send an application to Innovo Publishing. This A+ BBB-rated company specializes in Christian titles for voice artists, authors, readers, and listeners.
Audiobook VoiceOver Jobs
The voiceover market is very competitive. To get people to know your talent, go for sites offering high rates for freelance work.
Further, provide the best samples of your work and pad your resume with other skills such as writing eBooks.
To help you land great voice-over jobs, register on the following sites:
6. BunnyStudio
| Entry-level Payment: $14,000 per year
This platform allows users to create audio recordings, create a profile, and advertise through the site to get audio narration jobs.
Bunny Studio offers an earning potential of up to $150 per hour while working on long-term audio recordings.
To be selected, you need high-quality audio equipment so as to pass a mandatory live audio and hardware acceleration test.
Most importantly, the site offers standardized words vs. rate reward system to ensure you get paid your worth, regardless of a lower asking work rate.
Audiobook Narrator Jobs from Home
7. Fiverr
| Base Payment: From $5 per gig
This Israel-based website currently commands a 40% market share in the freelance marketplace.
It is among the best providers of audiobook narrator jobs for beginners. The platform allows sellers to create their own gigs, set their rates, and dictate working terms.
Interested buyers are allowed to contact you directly through your profile after reviewing your samples.
As a beginner, you can set your asking price as low as $5 per gig with the highest-paid voice artists making $750 per gig. The website retains a flat commission of 20%.
8. Voice123
| Average Payment: $50 for 150 words
This website offers both free and premium subscriptions at $4,950 annually. Your earning potential depends on the type and the period it takes to accomplish a project.
Voice123 provides the benefit of better visibility and being among the highest-paying sites; 1 hour of voice acting can earn you up to $1,250.
If you are looking for better-paying audio narrator jobs, Voice 123 stands out among the best in UK and USA in terms of earnings.
I love the fact that Voice123 freelancers get to choose their preferred payment method.
9. Voices
| Average Payment: $210k per year
Voices is among the most highly ranked site for voice-over artists.
The site lists various projects including short stories, novellas, and children's audiobook narrator jobs.
This makes it the best marketplace for budding voice talent looking for a big break.
The platform allows users to manage their profiles remotely. It is free to join but also provides a premium membership at $24.99 per month.
As per Voices, the industry-standard rates for an audiobook narration range from $200 – $300 per hour of recording, meaning you could expect to make between $500-$1,000 for a 2-3 hour recording session.
Make sure to check out this in-depth Voices.com Review.
10. Upwork Audiobook Narrator Jobs
| Average Payment: From $10 per hour
Like Fiverr, Upwork is a large freelance marketplace with a specially designed section for audiobook narration and voiceover projects.
As a creator, you are required to bid for open projects.
You can earn approximately $25 on average for short projects lasting for 30 minutes. However, the website has an earning potential of over $5k per audio project.
Audiobook Reading Jobs
The most difficult part of your audiobook reading career is getting established. You will spend more time launching your career after which it becomes easier.
To get started, it is important to change or influence what the internet says about you.
Experts suggest that resumes have been replaced by online reviews and testimonials.
As such, ensure that your audiobook reading job application and online profiles on the sites below represent you in a positive light.
11. Voquent
| Average Payment: $170 PFH
Voquent is a popular UK brand amongst audiobook narrators and voiceover artists with an hourly earning potential of $175 per hour on average.
The company delivers high-quality projects making it the best choice for audiobook narrators seeking high pay online.
Nevertheless, qualifying for a project is tough. You need to be very good at pronunciation, master a neutral accent, and have very clear diction.
According to the site, their average novels are 90k words long and take around 10 hours to narrate.
12. Audible Narrator Jobs
| Average Payment: % On Loyalties
Looking for expert-level voice jobs? Try audible book reader job openings. The site features resources for helping narrators including a subscription service for interested listeners.
Some of their volumes are narrated by famous voice and stage actors like Stephen Fry, David Spade, Trevor Noah, and one of my favorites, Twilight audiobook narrator Ilyana Kadushin.
Audible membership plans start at $8.50 per month.
Click here to learn how to become an audible narrator and create a 2-minute clip of your best book narration that you'll later send in via email to get hired.
Audible narrators are paid depending on the length of the audiobook but not the amount of time you use to complete the job.
The prices range as follows;
If less than 1 hour you earn less than $7.
1 hour to 3 hours you earn $7 – $10.
3 hours to 5 hours you earn $10 – $20.
5 hours to 10 hours you earn $15 – $25.
10 hours to 20 hours you earn $20 – $30.
For more than 20 hours you earn a lump sum of $25 – $35.
13. Audiobook Narrator Jobs On Amazon: ACX Audio Jobs
| Average Payment: 25% – 40% loyalties
Audiobook Creative Exchange, ACX is a platform created by Amazon to venture into the audiobook recording ecosystem. The role of ACX is to bring together voiceover artists and clients on one platform.
Among the best-paying opportunities offered by the platform include Amazon audiobook narrator jobs.
If you are a member of a union, you can earn up to $170 per hour and up to $120 per hour as a non-union narrator.
14. Children's Audiobook Narrator Jobs
If you sound trustworthy and have a smooth texture to your voice, you can make a good narrator for children's audiobooks.
You also need to be persuasive, but authoritative, when narrating books for kids.
A simple way of getting such gigs is by looking for publishers' contacts listed on children's books and sending in an application.
And if you cannot get a contact from a book, search for the publisher or author through the AudioFile Magazine reference guide.
Most Popular Audiobook Platforms
F

reelancer
Flexjobs
Brilliance Audio
Peoples Per Hour
Glassdoor
Innovo Publishing
ZipRecruiter
BunnyStudio
Fiverr

Voice123

Indeed.com

Voices.com

Upwork

Voquent

Audible

ACX
Audio book Narrator Jobs: FAQs
1. Who is the Best Audiobook Narrator?
The best audiobook narrator is one with the ability to create an unforgettable audiobook.
Someone who brings out something unique in their reading, whether it's good humor, a memorable accent, perfect pronunciation, or a smooth rhythm.
Jacob Morgan is a leading audiobook narrator and voice actor in the industry together with the likes of Stephen Fry, Jim Dale, and Brittany Pressley.
2. Can Anyone Be an Audiobook Narrator?
Unfortunately, not anyone can become an audiobook narrator. It takes a lot of talent to become one. Because you don't simply read; you bring audiobook characters to life.
3. Is It Hard to Become an Audiobook Narrator?
Not necessarily!
Audiobook narration is a surprisingly accessible field, and many aspiring narrators find that it is easier to get started than they expected.
While there are certainly some challenges involved in becoming a professional audiobook narrator, the process is generally not overly difficult.
Also, becoming an audiobook narrator depends on your talent, but even the most talented must work hard to acquire the right skills.
Most importantly, you must learn how to add a tone to every word and personality to every character.
4. How Long Does It Take to Record an Audiobook?
On average, it takes around 6 hours to finish recording 1 hour of an audiobook. However, it takes only 2 hours to complete narrating one finished hour.
Takeaways On Freelance Audiobook Narrator Jobs
How do you get a job as an audiobook narrator? First off, it is important to understand your expectations and to appreciate the difficult task ahead.
Start by going through the following tips:
By and large, the easiest and most practical way is to join an online marketplace and look for audiobook narration jobs or promote your services there. Searching "hiring audiobook narrators" on Google is another way to land online jobs fast.
Remember to remain flexible and be ready to work on different projects to build your capacity. After gaining good experience, you can be selective. Expect to start at $5 per hour and around $50 for fixed-rate jobs.

Your voice requires a lot of training to create a perfect sound.

Know your audience and ask yourself who is the book meant for; kids, young adults, or grown-ups. This will help deliver your narration using the right tone, pitch, and pace.

As a beginner, you can start practicing

through singing and attending voice acting classes.

A good vocal coach can also help you to build stamina for a long audiobook recording session.
Are you an audiobook narrator, producer, or editor? The comment section is now open.
Share your tricks on getting high-paying voice gigs, the best voice coaches, and the best sites for newbie narrators.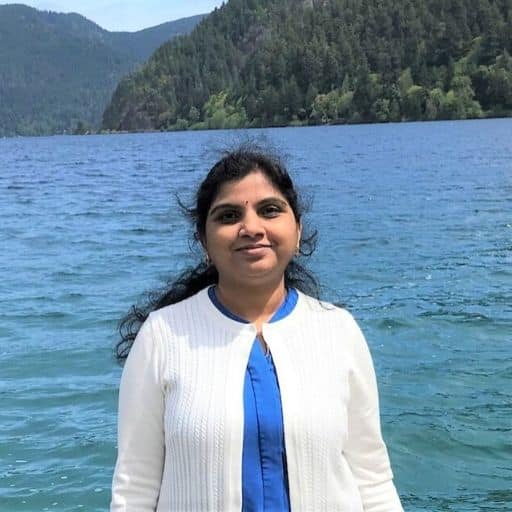 Howdy Folks, thanks for stopping by my blog.
I'm Swati, a proud mom, dedicated side hustler, full-time blogger, and a recognized millennial work-at-home expert. My expertise has been featured on esteemed platforms such as Forbes, CEO Blog Nation, Referral Rock, Vital Dollar, Databox blog, and many more. I have embarked on this incredible journey to share my firsthand experiences in the world of online income generation and to assist all of you in earning money from the comfort of your homes.
Join me in my mission to revolutionize the way we make money and achieve financial freedom. Trust me, it's not as challenging as it may seem!
Together, let's explore the boundless opportunities and pave our paths towards a prosperous future.