In this Voices.com review, I'll guide you on how to take up voice-over jobs in the comfort of your home. What I mean is, when you hear "voice over artist" you probably picture someone in a professional atmosphere, right?
While it's okay to be hunched over a microphone in a soundproof studio, that's not the only way to earn from media post-production. That's what platforms like Voices.com are all about.
For starters, the company allows child membership, making it among the best job boards for kids.
More to this, they even let you set your own rates for just lending your voice. So, are you a talented beginner, or an expert, on the lookout for voice-over jobs? Then you are at the right place.
Here is all you need to know about Voices.com, the world's largest audio and voice-over freelancers' marketplace.
What is Voices.com?
In a nutshell, Voices.com is simply a company that connects you, a voice artist, to brands on the lookout for such talent. It was founded in 2003 by a couple-David and Stephanie Ciccarelli.
Initially, this website used to be known as "Interactive Voices" under the medical journal by the name "Silencing the Critical Thoughts in Your Head."
Since its establishment, Voices.com is today an award-winning business employing more than 100 people, permanently. What's more, there is an average of 5,000-6,000 Voices.com jobs every month. What started as an audition for Native English voice-over speakers now supports other languages like Spanish and 100+ more.
Who Is Voices.com for?
If you are a voice actor or actress and want to kickstart your VO career, then Voices.com is for you. Clients come flooding on this site looking for a talented voice-over artist, also known as off-stage commentary.
Some of the big-name clients include Discovery Channels, Microsoft, The History Channels, GoDaddy, and the likes. Such clients come with a budget of over $1,000 for single projects.
With such a high-level clientele, it's easy to think that voices.com is reserved for expert voice-over artists- you are wrong, you just need to work on your voice.
Julie Eickhoff, runs several courses for that specific purpose. As a beginner, you'll find her Intro to Voice Overs Free Mini-Course, very informative. The training helps you explore the ins and outs of a voice-over career before you decide to get fully invested.
In total, the course covers 11 lessons, all free! Most importantly, the course answers most FAQs associated with VO jobs.
If you find the training worth it, which you definitely will move on to the next step: Work-From-Home Doing Voice Overs. It's here where you'll learn mic skills, script interpretation, the best VO equipment, and much more.
Register for a Free Intro Class to Voice Overs Now
Once you are done learning and ready to earn, let's see the kind of jobs to try your skills on…
Types of Jobs Available On Voices.com
Once you sign up with Voices.com and be part of this VO community, you'll find many job listings for auditioning.
Clients need your voice talent for their audiobooks, video games films, TV sports, e-learning videos, mobile applications, and many more.
To be precise, the most popular voice-over job is Internet videos which grew in 2020 by 199%. Under this, you can work on product videos, marketing videos, social media, and explainer videos.
These videos are normally 60 seconds in length. They entail just a simple introduction to a new product or service or trying to explain how something is done.
Is Voices.com free? Do you have to pay for Voices.com?
For a fact, Voices.com is entirely free and anyone can sign up regardless of where you live or the language you speak. To back up this claim, Voices.com currently has customers from 160 countries- each with its unique language and voice-over needs.
To join, you are required to create an account by filling out your name, email address, and phone number. Afterward, you'll be provided with your Voices.com login credentials; username, and password.
As such, you can join this platform for free. But like any other site, premium members are ones that get to enjoy better features.
With Voices.com, you'll have to pay $499 per year for a premium subscription. It sounds a lot, but you are rewarded not only with additional features but also more job opportunities.
This is how Voices paid and free memberships plans compare:
Free Membership Plan
Visible by clients
Sure pay payment protection
Free PayPal services
Invitation to private VO jobs
Posting a catchy profile
Premium Membership Plan
Auditioning jobs
Receive job opportunities through email notifications
Priority ranking in Voices.com search engine
Customer support priority
You can track your progress through performance-related statistics
Free participation in webinars from top coaches
If you complete more than 100 Voices.com jobs, you are eligible for an upgrade to an exclusive invite-only membership for $2,999 in a year. As a note, this membership is best suited for professional voice actors. You get to enjoy all premium features plus:
Unlimited job listings that do match your profile

Priority ranking on Voices.com search

Connection to Voices.com professional services team

You become a voice insider and can share your knowledge with other aspiring voice actors

Free access to an account manager
The downside of free Voices.com membership cost is that you'll receive limited job listings, unlike premium members who receive unlimited job listings sent to their emails.
That said, even though you pay $499 for a premium membership, there is a catch. You never get to talk directly to your clients.
Instead, the Voices.com app still acts as a mediator between you and your client. You'll therefore have to wait for your client to approach you for a job.
Additionally, you'll still be charged 20% of your earnings by Voices.com, just like non-paying members.
Read more about Voices.com membership plans and features here.
How to Get Started on Voices.com?
Start off by signing up on Voices.com for free and create your profile. To attract clients, ensure that you accurately fill your profile since it's what clients will come looking for.
Basically, ensure that what you write on your profile matches your skillset as a voice-over artist.
Your profile entails things like name, gender, age, languages you speak, your headshot, location, and your MP3 demos. Demos are the most important since they showcase how talented you are and your versatility for handling different assignments.
Can You Make Money With Voices.com?
What I like about the Voices.com app is the fact that it let you be in control of what you earn. That's to say you get to set your own rates for any voice-over job you complete. However, as a newbie, you may find it hard setting your own rates.
Basically, rates do range between $100-$2,000 per project. But you can always charge more depending on how large the project is. You'll notice that how much you earn depends highly on the project type and length of the recording, amongst other factors.
For instance, a 1-hour audiobook fetches you about $1,250. On the other end of the scale, a 2 minutes project rewards you with about $100.
To guide you, the platform does suggest the appropriate rates for different projects. Here is a typical pricing range for non-broadcast voice-over jobs. Download the full rates and pricing guide below.
Remember, 20% of your price quote goes to Voice.com.
How Voices.com Pays You?
Voices.com is a middleman between you and the client. You might, therefore, worry about what to do when your client fails to honor his/her end of the deal by not paying you.
Don't fret! Voices.com counters this problem through the SecurePay system.
Simply put, the company takes hold of your client's funds before you start working on a project. This is a guarantee that you'll receive all of your agreed cash when you complete your task.
However, your client will first have to receive and approve the job for your payment to be released. Funds are deposited every Friday directly to your PayPal account or through check.
How Can I Use Voices for Free?
Setting up your profile is the most basic step after signing up. From here, you'll start receiving private invitations for VO jobs in your inbox. On the contrary, premium members can audition for the same jobs that are posted publicly. They do this via VoiceMatch, a Voices.com algorithm that helps match jobs to profiles' skill sets.
Want to submit an audition? Send a short message to your client. In the message, set your rates and attach an MP3 demo file. Better still, let the demo be a short brief reading of the respective job.
Clients can in return leave a review, complement, and ratings to your profile. This is optional on the client's end. If you become highly rated, then you attract a large fan base.
Further, records of past ratings are visible on your profile. So, ensure that your profile ranks among the top always.
Is Voices.com Legit?
I can assure you that Voices.com is 100% legit since it already has thousands of voice-over artists working with them together with many clients.
Also, the platform has been in business for over a decade. No fraud company can outlive that long since its establishment.
What do some of the review websites say? Voices.com has a 3.7-star rating out of 5 on Glassdoor. This is a good score coming from former and current users on the platform.
Having gone through all 65 reviews, no one user claims that Voices.com is fake. In fact, 82% of these users would recommend this platform to their friends.
From both sites, most users say that Voices.com is appealing to them. Negative reviews are mostly from users who don't like the "little" amount you earn and the 20% commission off your earnings. These are common complaints associated with most work from home websites.
Voice.com BBB Rating
Voices.com is Better Business Bureau (BBB) accredited and has an A+ rating, derived from both clients and users. Since its establishment, Voices.com only has 4 complaints on this US-based marketplace trust rater. The best part is that all the issues have been resolved.
The bottom line? There is more than enough proof that Voices.com is legit and it pays for work done.
Is Voices.com Safe?
One unique thing about Voices.com is that it recognizes trust as an important factor for online jobs. Furthermore, the company appreciates the fact that you share personal information, including banking details.
As a result, the platform has put in place quite a number of trust, safety, and security protocols. This is to ensure that you feel and operate safely.
They have, therefore, laid some community guidelines to be followed. This in return creates a positive environment for all uses. To help ensure that these guidelines are followed to the letter, Voices.com uses automated tools and practices to review all jobs. This guarantees a fair playing field for both clients and freelancers.
To be specific, the platform uses SurePay, a payment protection system. This system effectively removes the risks that come with non-face-to-ace payment plans; that usually give rise to online payment scams.
Knowing that the company shoulders this burden makes this a safe platform worth the 20% pay cut. Besides, I haven't come across any Voices.com unethical jobs that may cause emotional distress.
Voices.com Vs Voices123: Which is better?
Voice 123 is among the top website for voice-over jobs. Needless to say, Voice123 is one big rival of Voices.com. As a matter of fact, they have more similarities than differences.
For instance, Voice123 was also established in 2003 and has some of the most popular clients around the globe. They include Coca-Cola, The New York Times, Airbnb, 21 Century Fox, NBC, 3M, and more.
To understand this, let's look at the pros and cons of both platforms.
Voices.com Pros and Cons
Pros
High-paying voice jobs
Free membership
Good customer support
High paying jobs
Cons
Expensive premium plans (2 to choose from)
They take a 20% commission off your earnings
Limited jobs for free members
Voice123.com Pros and Cons
Pros
Cheap premium plans (4 to choose from)
Zero commission off your pay
Free membership
Cons
Poor customer support
Jobs don't pay well
For starters, Voices.com has better remuneration plans with 30 seconds of audio making you between $100 and $250. On the other hand, you can expect to make up to $100 per hour working on Voice123.
While the latter seems to pay less, it's worth noting that a 30 seconds audio may take you an hour to perfect the voice quality required.
So, the question is not about which platform pays best, but rather how to make more money as a voice-over artist. A sure way of getting the big bucks is by choosing your projects carefully.
For example, a radio voice-over job will generally pay less compared to a television job. The guiding factor is the number of people that a given project aims to reach once the voice-over is completed.
Is Voice.com Worth It?
From this review of Voices.com, it's evident that you can easily make money as a voice-over artist.
You can join Voices.com for free, but the best approach is to upgrade to a premium membership since it unlocks more features. This implies that you can easily get back your $499 spent on the upgrade.
Loved Voices.com? You'll definitely love to try these 12 audio-narrator jobs for beginners.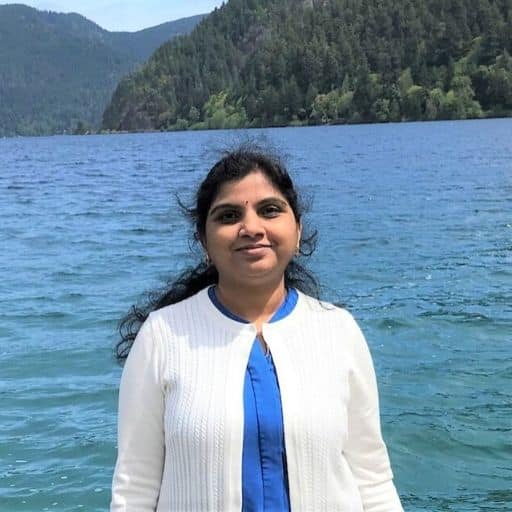 Howdy Folks, thanks for stopping by my blog.
I'm Swati, a proud mom, dedicated side hustler, full-time blogger, and a recognized millennial work-at-home expert. My expertise has been featured on esteemed platforms such as Forbes, CEO Blog Nation, Referral Rock, Vital Dollar, Databox blog, and many more. I have embarked on this incredible journey to share my firsthand experiences in the world of online income generation and to assist all of you in earning money from the comfort of your homes.
Join me in my mission to revolutionize the way we make money and achieve financial freedom. Trust me, it's not as challenging as it may seem!
Together, let's explore the boundless opportunities and pave our paths towards a prosperous future.