Ever thought of trying your hand at phone actress jobs as part of legit side hustle jobs for single moms? If you love connecting with other people, then there are a lot of jobs you can do as a virtual assistant working over the phone.
Basically, you are paid to chat, text, and flirt with these strangers. All you need to have is a smartphone or a landline and you are good to go.
However, you have to apply for a job from companies that require you to socially connect with their clients (seeking emotional support) from remote locations.
On the other hand, if you prefer being a virtual call assistant in a technical field, your work is to provide remote customer support to clients on behalf of your respective company.
Where to find Phone Actress Jobs from Home?
Don't break a sweat, I did the research on your behalf and came up with a list of legit best paying phone actress jobs. More to this, I'll talk about how much you can earn as a phone actress.
Read on to find out more.
Phone Actress Jobs Pay
According to the online job board ZipRecruiter, a phone actress in the US earns an annual salary of around $60,850 on average. This implies that sex hotline worker salary varies between $29+/hour and $5,000 in a month for just having a phone conversation.
Top earners in this field earn as high as $147,000 annually. However, how much you get depends on a variety of factors.
For example, the longer you are on a call, the more you earn since rates are calculated per minute or hour. The company you work for and its remuneration strategy are other major factors.
Does the Phone Actress Jobs Really Pay?
ABC News puts a typical phone actress's hourly salary at between $10 and $50. During an interview with the media house, a woman and mother of three, says that she gets $1,000 in a day.
While you may not hit such high amounts as a beginner, these rates, according to most workers, are way better than most weekly paying online jobs out there. On the downside, most of these actresses complain that this job is sometimes very difficult and disturbing.
Also Read: How to Earn Money as a Beautiful Women
Working as a Phone Actress
Most phone actress jobs that pay high require some form of sexualized engagement. To help you know what to expect below is a video from a popular call actress when she was starting out in 2019.
Generally, anyone from full-time workers to college students can turn to phone actress jobs as one of the ways to boost their incomes.

It's a flexible job since you get to work during your free time and late-night hours. Most clients will call in the evening after coming home from work seeking your attention.

Depending on when you choose to work, this job can lead to sleep deprivation and impair your normal conversations. The work does, however, pay well with rates starting at around $1 per minute.

This type of work is usually reserved for women, but you will find some companies that also hire men like phone sex operators.
Legit Phone Actress Jobs
Looking for a phone actress job? The following websites and apps are platforms you can socially connect with lonely people and get paid. Here, you'll be paid to interact with clients with an emotional void.
Some of these sex hotline jobs hiring companies will even require you to video chat with clients.
1. Chat Recruit

This is one of the leading websites which offers Phone actress jobs from home to women. You can chat online with strangers, either through a phone call or short messages (SMS).
Alternatively, they do offer webcam chats if you are courageous enough to video chat with your customers – this is purely optional. As stated previously, the more time you spend on the line talking to a client, the more you earn on this platform.
Payment is made via direct deposit if you reside in the UK or Europe every week, after two weeks, or monthly. If you live elsewhere, payment is through bank transfers.
Generally, you can make $2 every minute you spend talking on your phone with an emotionally deprived person. Chat Recruit deducts a small percent of your earnings as their commission.
Joining this platform is entirely free and you don't need to possess any prior experience to apply.
Visit here to sign up today on Chatrecruit.
2. Dream Lover
Dream Lover is another phone actress job platform that pays you to socialize with clients. It, however, works differently than Chatrecruit in that, both women and men can apply for a job as models.
Once hired, you are required to share your seductive photos through Dream Lover's text messaging services. To work for this platform, you have to have attained your country's legal age- usually, 18 years and above. Besides SMS, you can also share videos or talk live on your mobile phone.
Once your profile has been approved, your name is posted as one of their models. Anyone interested in you will have to buy your number by purchasing coins and you start chatting via SMS. Each SMS on Dream Lover has a limited length of 160 characters.
Click here to get started with Dream Lover.
3. MyGirlFund
MyGirlFund offers a virtual chat assistant job that pays you to flirt and chat remotely. You can also video chat with your clients. One of the things, I like about this platform is that you can apply for a job here regardless of your gender identity.
Unlike other platforms, with MyGirlFund, you get to set your own rates and rules.
To protect your privacy, this website prohibits you from exposing personal and other identifying details.
How does it work? You create a personal profile that becomes visible to the website's users. Any interested client will go through different profiles and the one that attracts them the most. As such ensure, you post flirting pics of yourself to attract more clients.
Click here to access their sign-up page.
Phone Actress Texting Jobs
Do you find flirting with strangers a bit difficult? If so, you can alternatively look for phone actress jobs that focus entirely on chatting and texting without having to flirt with your clients. In such cases, you just answer questions directly through SMS or video chats.
Basically, you provide online customer support to queries from customers if you are an expert in a particular field. This means some form of formal training is essential in landing this kind of gig. For this, I recommend you register for Gina Horkey's Free Virtual Assistant Training.
An accomplished VA herself, Gina teaches both beginner and expert-level VA modules. You'll get to learn basics including how to package, how to pitch, and how to charge for your phone actress services.
In particular, you will find her list of 275+ services that you can offer as a VA very informative.
So, after completing the course, where do you find jobs as a VA specializing in phone actress texting tasks? Here are the best places to try out:
4. Working Solutions
This company pays you to work as their remote customer support assistant. To apply for a job on Working Solutions you need to have good communication skills and prior experience as a chat assistant.
Once hired, your job is to respond to customer queries through various channels like texts, email, social media, and voice calls.
Launched in 1996, this platform only provides jobs to residents in the USA and Canada only.
Looking to make $50 or more quickly?
Payment rates on Work Solutions average at $15 per hour, which translates to around $100 per day or $420 per week. You can work a maximum of 7 hours a day and 4 days a week. Furthermore, this job is flexible since you get to choose your own schedule.
Apply today as a VA on Working Solutions.
5. 1Q
IQ is a consumer engagement platform that hires you to give consumer feedback. By doing this, this platform aims at aiding other companies in their market research. You can do this through the platform's website or mobile application.
The pay is about $0.25-$0.50 for just sharing your opinion on one question. The more you answer the more you earn. Payment is deposited to your PayPal account.
Want to earn for answering questions? Sign up today with IQ.
Also Read: Consumer Service Jobs You Might Be Interested In!
6. McMoney
Did you know you can earn by just receiving text messages on your phone? That's exactly how McMoney works. To begin with, this Android mobile app pays you for registering on its platform without having to respond to any messages.
McMoney's aim is to test SMS delivery in different countries on behalf of different entities such as banks, insurance companies, or government agencies. You are paid through PayPal for every text sent to your phone. That's free PayPal money!
If you find these texts a nuisance, you can deactivate the app at any time. I like that they also have a referral where you can earn more by inviting your friends. Download the McMoney app and start earning.
Virtual Call Centre Jobs
Unlike phone actress jobs, working at a virtual call center requires you to have the following qualifications:
Previous experience

Stellar grammar skills

Be computer literate

Possess math and writing skills
More on this, you will have to undergo an online assessment before being hired. In rare cases, you'll be charged to apply for a job in some companies.
As a beginner, look for companies that do not charge registration/application fees. This means that you won't need to have a formal education or a certificate to apply.
As a virtual call assistant, your job description requires you to:
Receive phone calls

Make calls to verify any information

Maintain a fully equipped home office

Direct customers to alternatives where applicable

Respond to emails and online chat messages

Respond to customer complaints

Engage in telemarketing
Interested in getting cash for representing popular brands over the phone. Here are the companies with phone actress jobs hiring listings:
7. LiveOps
Get hired for customer service jobs & phone work and earn $12-$15 per hour at LiveOps. You also get to set your own schedule.
8. Enterprise Holdings
Here you get to work as a reservation sales representative. The hours are flexible and you work from home. Payment rates average at around $12.85 per hour plus an added commission structure.
9. Carnival Cruise Lines
This platform hires you as a customer support assistant to help their clients make travel arrangements. Mainly, you respond to clients' questions and address concerns about their bookings and destinations.
Conditions are that you need to have a dedicated mobile line and a quiet room in your house to act as a virtual office for this company.
10. Amazon
This one of the largest online marketplaces globally. They hire work-from-home phone assistants with good remuneration of around $15 per hour. You respond to customers through chat, phone, and email. The company also allows applicants to between full-time job or part-time positions.
11. American Express
This is a travel and lifestyle platform that hires virtual customer assistants. Once approved, they install a landline and high-speed internet in your house. This saves you any extra expenses you'd have incurred when running the service at home. Get started right here.
Related Read: Chat Support Jobs from Home for Women
Phone

Sextant

Jobs: FAQs
1. Are Phone Actress Jobs Legit?
Working as a phone actress or phone sex operator is a legit work-from-home job that requires you to pick up redirected calls and flirt with the person on the other end. That said, companies that hire phone actresses require you to have attained the legal age to work.
2. How Much Does a Phone Actress Make?
Depending on the company you work for, an average phone actress earns an average of $29 per hour.
The payment rates are calculated per the time spent on a single call. This implies that you need to keep callers longer on the phone to earn more money and fast.
If you perfect the skill, it's possible to make up to $1k daily or $5k monthly easily.
3. How Can I Make Money Talking on the Phone?
As a phone actress, you need to apply for a job from one company that pays you for flirting, chatting, and texting with clients. Such companies include Dream Lover, MyGirlFund, and Chat Recruit. They pay you for every minute you spend interacting with their customers on your phone.
A little background in psychology can be handy in helping you keep callers engaged and talking for long periods, which translates to more cash for you.
Also Read: How to get paid to flirt on Phrendly App
Phone Sex Operator Job: Wrap Up
There are dozens of companies on the lookout for phone actress jobs cell phone operators to text, chat, and flirt online. However, if you are not into flirting with strangers on your phone, you can apply to work as a virtual call assistant, one of the highest-paying online jobs.
You can work for any of the above companies or search for these jobs on other platforms like SexyJobs and AdultStaffing.
Don't like earning on your phone? You can opt for non-phone work from home jobs that are perfect for introverts.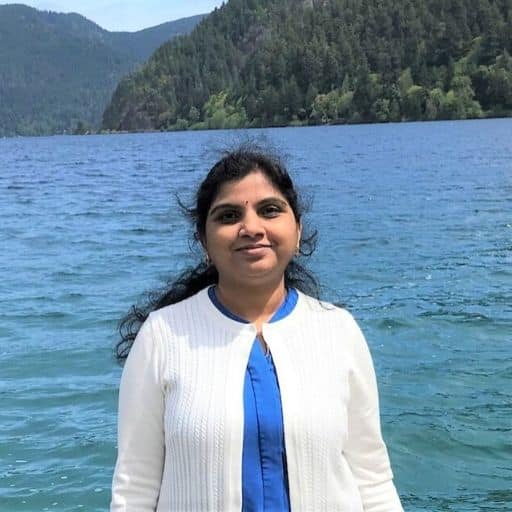 Howdy Folks, thanks for stopping by my blog.
I'm Swati, a proud mom, dedicated side hustler, full-time blogger, and a recognized millennial work-at-home expert. My expertise has been featured on esteemed platforms such as Forbes, CEO Blog Nation, Referral Rock, Vital Dollar, Databox blog, and many more. I have embarked on this incredible journey to share my firsthand experiences in the world of online income generation and to assist all of you in earning money from the comfort of your homes.
Join me in my mission to revolutionize the way we make money and achieve financial freedom. Trust me, it's not as challenging as it may seem!
Together, let's explore the boundless opportunities and pave our paths towards a prosperous future.