If you love flirting and getting paid for doing so, then you will find this Phrendly app review illuminating. Whether you are in it for a lifelong partner or harmless fun, this app allows you to get paid nevertheless.
While some apps pay you to sext and others pay women to flirt, Phrendly pays for socializing.
The pay is the form of virtual drinks, with real money value, at a small commission. Playing your cards right can see you making between $48 and $68 per hour on the app.
Read on to find out how to earn more money on Phrendly, how to cash out, and other perks of the app.
This review will also delve into user reviews on what to expect and the typical payout.
Before then, let's look at what the Phrendly app is, starting with an overview of its main features:
Phrendly App: Features Overview
| CRITERIA | FEATURES |
| --- | --- |
| Year Established | 2011 |
| Purpose | Chat and Connect |
| Available Countries | The United States & Canada |
| Applicable | Strictly 18 years or older |
| Subscription Plans | FREE |
| Average Earnings | $48/hr for audio & $66/hr for video calls |
| Cuts & Commissions | 30% for phone/video calls & 10% for gifts |
| Minimum Payout | $10 |
| Payment Method | Direct Deposit |
| Bonus Program | $5 for in-app Purchases |
| Google Play | 3.5 Stars, 500k+ Downloads |
| App Store | Not available |
| Ratings & Accreditations | Not BBB Accredited, No ratings on TrustPilot |
| Phrendly Review: Final Verdict | The site is legit and really pays chat hostesses |
What Is Phrendly App?
Phrendly is among the platforms that cash in on the online chatting phenomena that came with the dot com era. The app is over 10 years old and caters to users across the US and Canada.
It joins industry leaders such as Match.com, Tinder, and OKCupid, but with a twist; you can earn money on Phrendly!
To begin with, it allows you to chat with and earn without exposing your personal info.
Apart from anonymity, which is critical in this day and age, Phrendly facilitates fun and lovely meetups.
Users on the platform are known as "Phrends" and interactions are through text messages, phone calls, and video calls.
Users, just like in Tinder, are shown many profiles and swipe left to dislike or right to like. From here, you just sit back and wait for your "likes" to take the first step and initiate contact.
How Phrendly Works? Phrendly App Requirements
Although the idea is to make tons of phrends, the app caps the minimum age for users at 18 years old. So, you can sit plenty and not worry about underage flirtation.
However, it's worth noting that according to the apps' terms of service, they do not conduct criminal background checks on any of their users.
While they can conduct the check if the need arises, part of the sign-up requires you to agree that you are not a sex offender and that you won't allow other people to use your account.
At the same time, this social platform removes the likelihood of chatting with bots by insisting on a profile picture taken through the app.
And if the company determines that you cheated in any way during registration or after, they reserve the right to terminate membership and withhold your payment without prior notice.
Sign-up requires you to fill in your email address and your preferred display (member) name.
The display name is shared with other users, so, choose an alias that you are comfortable with. You can also enter your real name as the display name, but for a flirting app that is not meant to create offsite relationships, it's better to stick with an alias.
You will then enter a secure password and click submit. After getting confirmation via your email, you will be asked to provide other personal info such as your phone number, real name, location, bank account, and mailing address. This information is also kept confidential.
It's also worth mentioning that although the app connects phrends through phone numbers, all calls and texts are relayed through the app. As such, your phone number is never displayed.
Phrendly App: Does Phrendly Have an App?
Yes, Phrendly is available through a website and an app. Unfortunately, you can access the app only on Android devices. The supported versions are limited to Android 4.4 and above.
Currently, this social entertainment app boasts over 100,000+ downloads on Google Play Store. It gets a 3.5 out of the possible 5-star rating. The score is from over 4,000 reviewers.
The app promises users a 93% response rate from their right swipes and none of the pressures of face-to-face flirting.
Phrendly clearly states that theirs is not a dating app. Instead, it's just a casual meeting place where users buy virtual drinks, using real money, and share with cute friends.
Once you download the app and sign up, you get a $5 free welcome bonus. However, the reward is on credit and as such, you can't cash it out.
That said, the app is completely free and only requires you to fill out a simple form to get started. Most importantly, profiles link to the user's bank account to allow for payments.
Interested? Click here to download and sign up for the Phrendly app! So, how do you earn money with Phrendly?
Let's find out…
Phrendly On Social Media
To know more about chatting for money on Phrendly, you can follow the platform on social media.
Apart from reading press releases, you can use the company's social media handles to reach Phrendly Support for customer service queries.
The site is available on:
Popular hashtags across content on the handle include #onlineonly, #flirt, #flirting, #flirting101, # onlinechat, #friendship, #phonefriends, and #makefriends.
Note: Being active on the different handles can see you feature as the 'Phrend' of the month, broadening your reach.
How Do You Make Money on Phrendly?
Earning on the app or website is either through chats, audio calls, or video calls.
Before you start making money, though, you need to set up an appropriate profile. Together with a nice photo, your profile needs to communicate your expectations.
First-time Phrendly app users choose between 3 profile options:
Slow and Steady: Casual innocent chats
Normal: Moderate flirting
Drive Right In: Full-blown sexual flirting
Once the setup and verification process is complete, Phrendly activates the account, and you can start swiping right and left. It's also worth noting that all profiles are reviewed manually to avoid catfishing among users.
To earn, wait for your right swipes to reach out. Why? The platform imitates a chance to meet in a café or club.
Just as you expect an interested person to buy you a drink, the same applies to Phrendly.
Let the interested party initiate a conversation by buying you a drink. But you have to respond to receive "Drinks" that have a monetary value.
The longer you keep the conversation going, the more cash you make.
The money is displayed on your account as "Drinks".
As the relationship progresses, your suitor may decide to buy you gifts. Among the common gifts include virtual roses, a box of chocolates, and champagne. Again, each of these comes with a monetary value.
What are Sips on Phrendly?
Still, on the concept of a physical social meeting, the drinks on Phrendly run out. How this works is that you offer drinks in terms of "sips". Your match keeps on sipping the drink until their cup runs dry.
As such, the more time you spend chatting, the more sips you take. Once the drink is out, it's up to the one who offered to buy you more. One drink comes with 20 sips and, depending on the type of chat, takes between 6 and 8 minutes to dry out.
Is that a short time for a single drink? Well… worry not, the buyer can always buy more drinks to keep flirting with you.
Since this is an online make-money app, the one who initiates the chat is the one to pay for the sips going forward. As the receiver, you are not obligated to buy them drinks. So, ensure that the conversation is interesting to keep the refills coming!
How to Make Money on Phrendly?
You are here to make money Phrendly advice, right? Let's get to it.
As I had earlier indicated, the app has 3 main streams through which users make money. Each stream comes with different earning rates and conditions.
The amount you earn for each interaction depends on the interaction type. You will keep $0.35/volley for chat, 70% of phone & video call earnings, and 90% of gifts. Here is a breakdown of each:
1. How to Earn Chatting on Phrendly?
When an interested person sends you the first message, you have 24 hours to respond. When you do respond, you make 35 cents easy.
Note that you should let the other party send the initial message. So, no matter how attractive the other person is, do not initiate contact, otherwise, it's your account they will be charged.
Chatting pays the least on Phrendly. However, if you focus on making more friends, you can end up with lots of chats in a day. That way, you can accumulate many drinks and stand better chances of moving the conversation to audio or video calls; that's where the money is.
2. How to Earn on Phrendly Audio and Video Calls?
Just like on chats, earning through Phrendly audio and video calls requires the other person to initiate contact. The calls cost drinks, with a drink going for $10. The company keeps 30% ($3) of the payment and deposits the rest, 70% ($7), to your account.
You consume drinks at a rate of your choosing. However, the app sets the minimum rate at 8 minutes per drink on audio calls. The default rate for video calls is 6 minutes per drink.
Going by these base rates, you can make $48 and $66 per hour for audio and video calls, respectively.
Note: Unlike text messaging, whereby the initiator pays for subsequent chats, whoever initiates a call, pays for that specific call.
So, How Do You Make Video Calls on Phrendly?

Sending a gift and making a phone call, or a video call, on Phrendly is easy. All these features appear once you click on your friend's profile. The icons for call and video appear green if they are available to chat.
To initiate a video call, tap on the video icon and the prompts that follow.
It is also worth noting that although calls are connected via a 'number hinder', meaning both the caller and recipient cannot see the other's private number. What the other person sees is 512, the app's area code number.
So, How Much Money Can You Make Per Month On Phrendly?
Assuming that you get calls that last for a total of one hour daily, the pay can be huge. Phone calls earns you $1,008 per month ($48 x 30 days, less 30%). On the other hand, you earn $1,386 monthly for video calls ($66 x 30 days, less than 30%).
If you ask me, that's pretty good money for just talking. However, there are other ways of increasing your earnings on the app.
How To Get More Money on Phrendly?


Friends and family send you gifts during your special days, and so can phrends. Gifts on the app go for between $5 and $100. For example, virtual roses cost $5, chocolate is $25, and champagne is worth $100. Another upside is that you get to keep 90% of the gift value.
You can also make money through referrals. You earn $10 for each successful referral. Your friend has to, however, earn or spend at least $15 for you to get the referral cash. Referral links can be shared across other social media links, free of charge.
To earn the big bucks though, top users run sleek operations. From some of the Phrendly app reviews that I have come across, below are some pointers.
Use a Unique Profile Photo
Most users stick to the typical profile pictures that you see on social media sites. To stand out, utilize the GIF camera option on the app. Focus the shot on your face and a little of your shoulders for women. The idea is to portray a flirtatious yet classy and fun personality.
Whether you are making phrends on a smartphone or a computer, visibility is key. Ensure your photos are well-lit with clean backgrounds.
Let the other person see your face clearly without any shadows or distracting items in the foreground. If your device does not have quality lighting, you can always invest in a studio-grade overhead lamp.
Use Stable Internet Connection
No one is going to be enthusiastic about talking through a disruptive call. Your internet needs to be strong and stable. Test your connection strength before you go online. Also, it's in your best interest to only receive calls in quiet surroundings for voice clarity.
It is possible for your online friend to drift away once a convo comes to a natural stop. That's not to say that you can't hit the reset button with such phrends. Just use the Long Lost Phrends feature to check in on them during occasions such as holidays and their birthday.
Check Your Inbox Regularly
Lastly, you need to respond swiftly to messages. Although unread messages stay active for 12 to 24 hrs, speed is of the essence. Do not expect potential high-spenders to wait on you, hours on end. Keep app alerts on and audible at all times.
Phrendly Reviews
There are no reviews from Phrendly users on Trustpilot. The app is also not rated on BBB.
On Reddit, however, the app gets lots of positive reviews. In one of the threads, a user shares a screenshot of their earnings from the app.
In the same thread, the Redditor shares their trick to getting phrends to reach out. The idea is to 'star' someone as a way of making them know of your interest in them: it's simple, just tap on the star icon on near their profile GIF- see the image below.
Other Subreddits also show that the app is legit and pays as advertised. In the thread below, one reviewer reports making $30, 24 hours after their account was approved. What's more encouraging is that the earnings were just from texting only.
One of the reviewers does, however, expose a weakness in the app's features.
This is how it goes: A user subtly indicates that they are willing to send you a gift, if only you message them first.
A common scam is to use a misleading message as a profile status.
And once you message them, the app automatically pays the scammer, and they never get back to you.
To be safe, star guys, and wait for them to initiate the chat. Also, do not be enticed by the free gifts.
The reason is that for someone to gift you, you must have shared a great chat first!
Phrendly Customer Support
As earlier noted, you can contact the site's customer and user support team via Phrendly social media accounts. In addition, the team is available via the official website. However, before you contact them, check out the app's help center.
The page addresses common Phrendly questions, including:
How to maximize our earnings.
Getting our profile promoted on Phrendly channels.
How to close your account.
How to stop unwanted comments.
However, if you don't find the FAQ guides satisfactory, reach support directly by sending an email to support@phrendly.com.
Phrendly Pros & Cons
Pros Of Phrendly
Sign-up is free
Phrendly app available for Android
The site is legit & safe
Offers a $5 welcome bonus
Active social media handles
Great review on Reddit
3.5/5 Rating, 500k+ Downloads On Google Play
Cons Of Phrendly
Not available worldwide
No app for iOS
Not rated on BBB and Trustpilot
Only pays via US-based banks
Charges 30% for phone/video calls & 10% for gifts on your earnings
Best Phrendly App Alternatives
There are other legit and fun apps, and websites, where users flirt and earn good money from home. Below are some good examples:
OnlyFans
This is a subscription-only service that costs fans up to $49.99 per month to view creator's content. You earn when fans send you tips through text messaging.
Your followers can also request a pic or video and pay up to $50. Once you refer a friend, OnlyFans pays you 5%, up to $1m, of their earnings during the first year on the site.
Learn How To Make Money On OnlyFans Today.
MyGirlFund
This is a platform for women to chat and flirt with men for money. The service is only available for US residents. You can set your rate on MyGirlFund, meaning the earning potential on the site is high.
No charges are required to join the platform. However, the company charges a service fee of between 35% and 10% of your earnings. Activities that pay on the site include texting and video chatting, as well as sending pics and video clips.
Create Your MyGirlFund Account Now.
Chat Recruit
Are you in the UK or Europe? Chat Recruit is searching for both ladies and gentlemen from your locality to chat with men and earn money online. The platform also offers psychic services over the phone.
Joining is free, plus you get ten dollars as a bonus after you make your earnings hit $60. This is an adult chat platform where you can charge around $2/min. On top of that, you can get paid per hour to host Chat Recruit TV shows.
Join Chat Recruit and Get $10 Free
Phrendly App Review: FAQs
1. How Do I Cash Out On Phrendly?
To cash out, you must accumulate at least $10 in drinks after Phrendly has deducted their cut. Payment is through direct bank deposits or monthly checks.
That said, you must provide your banking details plus your social security number. I know that can be a bummer, but the app does promise top-notch data privacy.
Unfortunately, the app is not allowing cash out through faster and popular online financial tools such as PayPal, Payoneer, Swift, or wire transfers.
However, with direct deposits, you can cash out daily and receive payment after 10 days!

2. How Do You Get Messages On Phrendly?
Messages on Phrendly appear when someone asks you out for a virtual drink. The initial message stays active for 24 hours and becomes inactive if no reply is forthcoming. If you do reply within the stipulated time, you earn $0.35 on the spot.
From there on, each subsequent message has a 12-hour expiry period. What this means is that, if you do not reply, the sips revert to the initiator, and you lose a chance to earn.
At the same time, you can restart stale message threads by using a feature that sends out multiple messages to chats that have gone mum for 5 days or more.
3. How Do You Get Free Drinks on Phrendly?
Free sips are some of the easiest ways to make money on Phrendly. There are 3 ways through which you can get free drinks.
The first one is for verifying your phone number during the sign-up process. This earns you 10 sips.
The second way is for buying your very first drink, for which you get 20 free sips.
Lastly, the app rewards you 20 sips when you refer a friend, and they spend or earn a minimum of $15.
4. Can I Add Photos On Phrendly?
To ensure that your profile is appealing, Phrendly encourages users to add photos from their phone galleries. The app also features a GIF Booth that allows you to take animated photos to add a little personality to your profile.
Additionally, you can add up to 15 photos from our Facebook or Instagram account. The best part about this feature is that you get to choose who can see your photos.
5. Is Phrendly Secure & Safe?
The security of what you choose to share over the internet is, ultimately, your responsibility. Nevertheless, Phrendly assures users of the best possible online security for in-app activities, both personal data, and communications.
The site encrypts your card information, name, email, and physical address. Also, Phrendly uses Transport Layer Security protocols and offers a $50 security against fraudulent charges.
6. Do You Pay Taxes on Phrendly Earnings?
Any business that makes payments, Phrendly included, must file Form 1099-K for all payees with annual pay of $600 or more. The requirement is for all US residents with a permit to work in the country.
Note, for tax purposes, Phrendly needs to verify your Employer Identification Number or Social Security Number. If the verification fails, your payments can be suspended.
The Verdict: Does Phrendly App Really Work?
Phrendly is a legit 'get paid to text' platform that pays real money. When used correctly, the app can make you over $1300 per month for just an hour of daily work.
That said, you should be careful not to be exploited by users who may hide their intentions with hefty gifts.
As for those initiating chats, note that most users are in it for the money; don't join with the hopes of finding your life partner on the app.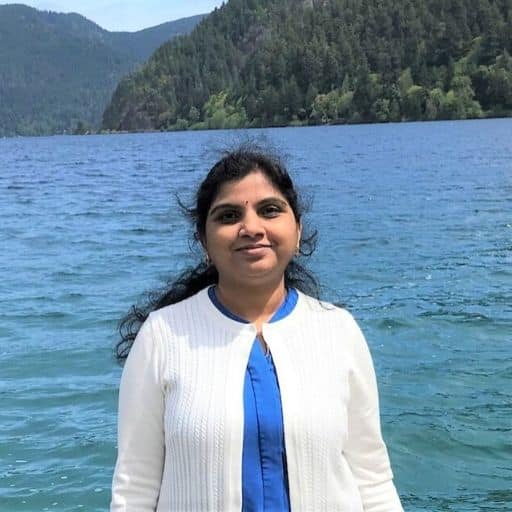 Hey Folks, thanks for stopping by my blog!
I'm Swati. I'm a mom, side hustler, full-time blogger and a millennial work-at-home expert featured on Forbes, CEO Blog Nation, Referral Rock, Vital Dollar, and Databox blog. I embarked on this impeccable journey to expose my online monetary experiences and help you all earn money from home. Come join my make money revolution and attain financial freedom – it's not as hard as you think!