Is FlirtBucks Legit & Safe? This FlirtBucks review will not only answer this and many other important queries about one of the get-paid-to-text platforms. For starters, if you are a woman with an engaging personality and love chatting online, then you definitely have to apply now and start working on FlirtBucks.
This is why.
FlirtBucks, as the name suggests, hires you as a chat hostess to flirt with their clients. Basically, you get paid to talk to lonely guys. It's a flexible work from home job that you can help boost your earnings either as a side hustle or a full-time job.
As such, if you want to make money online, join FlirtBucks, among the leading websites where men give you money for just talking!
Understandably, whether FlirtBucks is a scam or not should concern you. In this review about FlirtBucks, I am going to cover everything including how the platform works and how much you can earn from it. More to this, we'll look at how current users rate the site.
Also, read on to find out other alternatives to FlirtBucks.
What is FlirtBucks?

In a nutshell, FlirtBucks is a text and video chat platform that pays you (hostess) for the time you spend interacting and flirting with clients. You can work from anywhere around the world and chat with men from different countries including the US, UK, and Australia.
What I love about this site is that it's free to join, unlike many other online chatting platforms that ask for registration fees. You also don't have to subscribe or purchase any on-site services such as airtime.
What's more? You're in total control over your chat sessions. You get to choose who to talk to and how the conversations unravel.
Most importantly, FlirtBucks already has its own marketplace. This means that you don't have to market yourself or upsell your conversation- there's a ready active and paying online community. Working hours are also very flexible since there is no limit set such as the minimum hours you have to work. So, you get to work for as little or as much as you want.
Note: FlirtBucks isn't a dating site. You are not obliged to meet with your clients. You can only do so at your own will.
How FlirtBucks Works?
With this platform, all you are required to do is maintain an active hostess account. You do this by accumulating chat minutes consistently within FlirtBucks' payment period (2 weeks).
Other than that, working on the FlirtBucks app is pretty straightforward. They provide a community meaning the clients are always available. You don't need to market yourself on social media or any outside community to gain more clients. Furthermore, you get to choose your clients and your talk time starts the moment the connection is made.
The longer you spend time talking to your client, the more you get to earn.
To get started on FlirtBucks, you just need to have a computer, webcam, and a high-speed internet connection.
Is FlirtBucks An Adult Content Site?
FlirtBucks only pays you to interact with their clients by flirting in a casual atmosphere. As a matter of fact, you're prohibited from posting adult content on this platform.
The bottom line is that you don't have to do something that feels uncomfortable such as posing naked for your client or even sexting. This is unlike OnlyFans, among the bet get-to-paid social sites where conversations tend to be exclusive and sexual.
On FlirtBucks, you engage with clients as you'd do on other social platforms such as Facebook. Basically, you're in total control of your interactions.
Want to post adult content for your clients and make money? Have a sneak peek at other platforms where you get paid for sexting.
Requirements to Become a FlirtBucks' Hostess
Are you a woman aged 18 years or older and searching for a stress-free side hustle?
It's you that Flirtbucks is looking forward to hiring. Yeah, that's right! But what other qualifications do you need to possess? Let's take a quick look;
Have an official Photo ID issued by your respective government for age verification

Have access to a computer equipped with a webcam

Possess moderate typing skills (about 40 Words per minute)

Have access to a high-speed connection

Be excellent in English

Possess good conversation skills

Be an upbeat and engaging person
That said, the FlirtBucks app gives first priority to applicants from the United States, Canada, United Kingdom,-+9 and Australia. You can also apply if you're from any other country but they don't offer a guarantee that you'll be recruited.
There is no application fee or software to buy. Working hours are mostly in the morning, noon, or in the middle of the day. Time schedule? It's up to you to choose how long you want to work.
Sign up today to apply.
Is BlirtBucks Worth it? How much can you earn?

As you now know, FlirtBucks works through texts and video chats. This implies that you get to earn more the longer you are on the line talking. Incentives are calculated on a per-minute basis.
If it's a chat, you earn 10 cents for every minute you spend texting your client. This works for your first 3 months after joining this platform.
If you get to work for up to 6 months, your rates increase to 12 cents per minute. Beyond 6 months, you earn 15 cents a minute for chatting via text.
Video chats, on the other hand, reward you better compared to text chats. Within your first 3 months, a video chat gets you 40 cents per minute. Keep the hustle longer than this and you get 45 cents per minute. If you stay more than 6 months then you pocket 50 cents for every minute for video chats.
For a beginner, chatting for 2 hours every day earns you $12 per day. That's decent money since you are just chatting with clients. Working more hours increases your daily income. A video chat on the other hand may earn you up to $60.
Some hostesses on FlirtBucks even talk to multiple clients simultaneously thus earning them twice or thrice the amount they'd earn talking to just one client. For example, if you make $20 per hour chatting to one client, then you can earn $60 chatting with three clients within the same hour.
Talking to multiple clients at the same time is allowed on FlirtBucks.
Basically, your earning potential on FlirtBucks is limitless. Owing to this, some users have made this their full-time job.
FlirtBucks pays fortnightly through check or PayPal. They offer 2 pay periods in a month, with the first period running from the 1st to the 15th day of each month. The second period runs from 16th to the end of the month. Payment is within 5 days after one pay period ends.
Related resource: Get Paid to Sell Pics of Yourself
Sites Like FlirtBucks
Are there other platforms that pay you for connecting with people?
There exist dozens of apps and websites where men give you money to chat, text, and flirt with them. The top picks include;
1. Chat Recruit
Almost similar to the FlirtBucks app, Chat Recruit pays you to chat with their clients via texts or phone calls. It offers video chats through a webcam but the video option is totally optional. The platform pays you $2 per minute through direct deposits if you reside in the UK and Europe. If you live elsewhere, payment is through bank transfers.
Related resource: Chat Operator Jobs
2. Dream Lover
This platform also pays you to connect with people. However, unlike FlirtBucks, Dream Lover hires both men and women to pose as models. As such, you can share your photos with clients through the site's texts service.
Alternatively, you can engage clients via video chat. To apply for a job on this platform you must be 18 years or above and you can get hired from anywhere around the world.
Related resource: Get Paid to Sell Feet Pics
3. MyGirlFund
MyGirlFund is yet another work from home chatting platform where you get paid to talk to lonely guys. Once hired as a chat hostess, your work is to flirt and talk to strangers through texts. What I like about this platform is that it protects your privacy by restricting you from revealing your personal details.
You need to have attained a legal age of 18 years or older to sign up for a job on MyGirlFund.
Related resource: 11 Phone Actress Jobs
4. Text121Chat
This chat platform has been in this industry for more than a decade. That quite remarkable for a company that hires you to text strangers from your home. With Text121Chat you hold sexualized conversations with clients. Typically, you are an aid to have steamy chats and phone sex.
On the downside, this platform only hires residents in the USA only.
Is FlirtBucks Legit & Safe?
From the above, it is evident that FlirtBucks is a legit and safe site. You only get to hold casual conversations with your clients. With FlirtBucks, you don't need to have any qualifications to and the best part is that you set your own schedule. More to this, you don't pay any upfront fee to join.
On the downside, the amount you earn per minute can be low compared to other remote jobs without registration fees outline here on HearMeFolks. However, there is potential to earn top dollars depending on the amount of time you spend texting and how well you can manage multiple chats.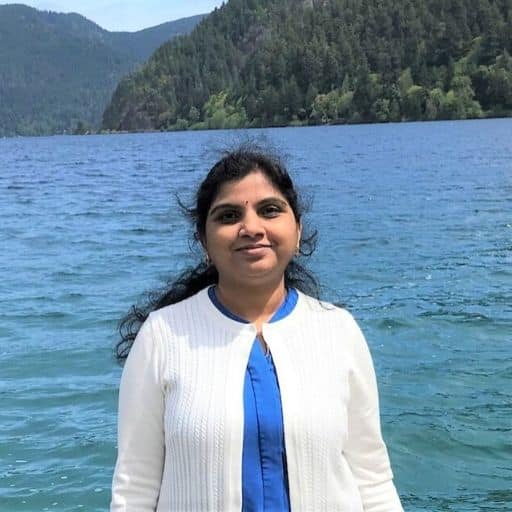 Hey Folks, thanks for stopping by my blog!
I'm Swati. I'm a mom, side hustler, full-time blogger and a millennial work-at-home expert featured on Forbes, CEO Blog Nation, Referral Rock, Vital Dollar, and Databox blog. I embarked on this impeccable journey to expose my online monetary experiences and help you all earn money from home. Come join my make money revolution and attain financial freedom – it's not as hard as you think!