You must be wondering how it is possible to get paid to text. Sounds ridiculous right? Worry no more since I will take you through some of my favorite ways for you to get paid for receiving and sending out text messages on your phone.
It's no secret that we spend hours on our smartphones either texting, flirting, talking, or unlocking. Turn out that there are companies out there who let you turn this everyday task into a moneymaker.
As such, there are several platforms where you can sign up and earn money by the hour or number of texts exchanged. So, let's see what getting paid to text has to offer:
Get Paid to Text Through Ads
Is texting your thing? Then why don't you use this great opportunity to get paid to receive and send SMS? All you need is your smartphone and the right app or website to start earning.
Surprisingly, while nobody loves seeing ads, if a company pays you to receive and send ads through a text, then it's worth the trouble.
You can sign up with the following research, marketing, and advertising companies that offer paid-to-text jobs.
1. IQ App
IQ is a mobile app that research and marketing companies use to send simple questions for you to answer to assist in their surveys.
For every question you answer, you get $0.25 – $0.50. It's easy and takes you less than a minute to answer a single question. Money goes directly to your PayPal account, with the amount depending on how fast you are in submitting your answers
For you to get started just download the IQ app, sign up with either your Facebook account or email account. Lastly, you'll fill out a form with details to help the platform match you with surveys that are best for you.
The IQ app is available to Android, iOS, Windows, and Mac users.
2. IMGR
This is an instant messenger app that companies use to send promotional messages to people who later forward them to their friends and family.
For you to gain more points, you are to forward the text to a person who also has the IMGR app. You earn 1 point for receiving or sending the message.
90 points make you $1 which is equivalent to receiving 45 texts and forwarding them to just a single person. Typically, members make around $40 each month with non-members having an earning limit of $20.
Previously, the app was only available to iOS users but you can now also get it on Google Play Store.
3. KGB
This is a platform named after the Russian intelligence agency. It pays users, also known as "special agents", to either send or receive text messages.
Unfortunately, KGB is only available to people living in the United States. Depending on how you get answers, whether by research or from their automated programs, you get paid between $0.05 and $0.10 per answer.
The amount is deposited directly into your bank account. Since it's only eligible for US citizens, you need to have your social security number before signing up. To avoid contract termination, you need to be active every 30 days.
4. The Free Eats Network
The Free Eats Network is a platform where you receive marketing tests from different companies and answer the questions to get paid.
You cannot fully depend on the company as your only source of income as they send about 2 messages in a week. But that does not mean it's not worth trying since you earn yourself $0.25 on each message received.
All you have to do is to register your phone number and you will be receiving different companies' ads and getting paid to just view them.
Sign up gets you a $1 welcome bonus, and a similar amount for each referral. Usually, you'll get 2 texts per day, with each paying you $0.25 – which is the minimum cash-out amount.
5. I Spy Plates
This is a company based in the US that sends text messages to people asking about license plate numbers that you come across. When you enter your first 10 license plates, you get $50 as a bonus, and if you refer 3 people you get $25.
Do you want to start earning already? Sign up with the I Spy Plates, and register with your cell phone number, and get paid for receiving text messages. In return, you'll be entering useful data to repo men and banks.
6. McMoney
McMoney is an SMS testing app that sends text messages to your phone for cash. It helps improve the companies' SMS marketing globally. Actually, you don't have to reply to text messages. You get paid by simply installing the app and then receiving messages once in a while.
Typically, if you sign up with McMoney, you earn $0.05 per message. With time the pay increases as well. Isn't this the easiest way to earn passive money?
An just so you know, the app doesn't require you to open or read any of the messages, you can totally ignore them and still make money.
Get Paid to Text Chat
There other platforms that offer customer service support and are ideal for you to get paid to text chat. It's also possible to sell your services as a text chat service provider for different organizations. Interested? Let's see which platforms provide such make-money opportunities.
7. Fiverr
Fiverr is a freelancing website where you set up a gig for the services that you offer and wait for a client to buy it. You can decide to send motivational messages, SMS marketing, informing customers on a certain product, and also sending clients reminder texts.
One favorable condition for selling on Fiverr is that you get to set your own payment rate. That said, it helps to quote a fair price, starting at $5, to beat your competitors.
Fill in your details for a seller account on Fiverr today and start creating SMS gigs for your clients.
8. Premium Chat
This is a consultation platform where you earn responses to questions raised by clients. For instance, most of the job involves freelancers working as advisors, coaches, or influencers. Your tasks can be done either through text messages or live video calls.
You earn $1-$6 per minute for text chats and $2-$9 per minute for live video chats. Most importantly, there are no additional charges for registration or getting a job. Just sign up on Premium Chat and start earning right now.
This is among the best online freelance jobs platform with your earnings sent through PayPal or direct deposit.
9. Fibler
Fibler connects users to experts such as lawyers, accountants, doctors, and many more professionals. The idea here is to help people find correct answers to any kind of questions and queries.
Through Fibler, you can advertise your field of expertise and get paid to text people or even take calls based on your knowledge and area of expertise.
Here you also set your payment rates depending on your field. So, once a client reaches out with a question you engage them and earn from time spent on the consult. Are you ready to answer questions in areas that you feel qualified for?
Apply to work on Fibler and start earning for chatting online.
10. Working Solutions
This is a third-party customer service support platform. Your main agenda is to provide answers to customers on questions regarding brands under Working Solution.
You need to have good communication skills to excel here. Once your application goes through, questions may reach you either through social media, text messages, or calls.
You earn $7-$30 per hour depending on the business you and your specialty. With Working Solutions, experience as an online or virtual assistant is a major requirement. Apply here to start working as a brand rep.
Additional Resource: Check out this virtual assistance course by Gina Horkey. Part of the training is guiding you to platforms offering remote marketing, customer outreach, and email assistance jobs.
11. Hummr
Hummr and Fibler are similar in that, they both deal with qualified experts in different fields. Accordingly, Hummr is open to all types of experts and allows you to set your own hours and payment rates. The more questions you answer in your chats the more you earn.
Download the app and sign up by creating an account for clients to locate you. Here is a video that highlights what the app is all about.
12. Ginger.io
Are you a therapist or psychiatrist? This is a perfect platform for you to make money by sending text messages by offering support in chat form.
Typically, you'll be targeting depressed people and those who suffer from anxiety. When it comes to Ginger.io your certificates for mental health are required when signing up.
You earn $20-$21 for providing emotional support either through text messages or video chats. Sign up on Ginger.io to earn as a telephone therapist.
13. Just Answer
Just Answer has various experts who are always ready to answer questions from all types of professions.
Before being verified to be an expert here, you first need to send proof of your academic and hands-on experience. Typically, you need to be a good researcher to provide in-depth answers to queries.
For every answer, you earn between $5 to $30. But for you to be in a position to cash out, you must hit a minimum of $20 in your account. Services are through phone chats and video calls.
Check out: Joi Video Chat App Review
Get Paid to Text Men
If all the above platforms do not work for you, how about applying for adult chat services. However, before signing up in this you need to bear this in mind:
You need to be 18 years and above

Conversations may get steamy and clients may request video calls

When flirting clients may ask you to do some sexual acts

You always have a right to end the conversation

You need to set boundaries and standards

Don't get in a situation where you are not comfortable or feel coerced

Whenever possible,

sign up with your nickname

Before signing up read the terms and conditions carefully
Having that in mind, if you want to get paid to text flirt, try the following websites and apps.
But first, to guide you before getting started, let's answer 'Why do people flirt online?'
Most of the people who flirt online are shy and they find their satisfaction by talking with strangers. It is also possible to cave flirtation when a person is too busy to date. The same case applies to people, both men, and women, who are afraid of commitment or travel a lot.
14. Flirtbucks
As the name suggests, this platform lets you, charm people, online and get cash. It is all about women who can hold a great conversation flirting with men. Mind you that the people you flirt with, are mostly strangers from all over the country.
Unfortunately, Flirtbucks is not open to everyone. Only people in the US, UK, and Australia can sign up.
Women working on this site are referred to as chat hostesses. On text chat per minute, you can earn $0.10 and on video chat, you earn $0.40 per minute. As such, the hourly pay is decent so, it's up to you to decide if you want it as a full-time job or a side hustle.
15. Lip Service
This is another website that pays its online agents to either chat with women or men. It's only open to residents of Canada and the United States.
The website allows you to set your own rates and working hours. You, however, get to know what a client is willing to pay when they are matched with you. To get started, you need to fill an application form and wait for approval from a Lip Service representative.
16. Text121 Chat
Text121 Chat is one of the best chat websites since you get trained to do the job. Once you are hired you can send up to around 2000 to 3000 text messages per month and earn yourself $140 in bonuses. You earn $0.07 per message sent.
Apply for an adult phone operative by filling in this form and wait to hear from Text121 Chat.
Websites Where Men Give You Money
Here are some additional sites where guys are ready to pay for just talking to them.
17. Chat Recruit
On Chat Recruit, you can choose how you want to chat with clients. Either through phone chats or even webcam chat. Although it is based in the UK it's open to everyone globally. It is necessary to have a laptop with a good webcam for better services.
This get paid to text guys website pays you $2 per minute. They have reportedly paid over $27m to chat hosts to date. You can decide to get earn weekly or monthly. Click here to start earning with Chat Recruit today.
18. MyGirlFund
This is a work-from-home site for women who are willing to chat with lonely men for pay. The websites prohibit hosts from giving out their personal information. The payment may vary as per the content, but for each message in your inbox, you earn $1.
As a hint, men on MyGirlFund want to be appreciated and feel special so, be that virtual girl who listens to them. Why don't you sign up and get paid to flirt through bank transfer, Skrill, or check?
19. Dream Lover
Dream Lover is another flirting app that focuses on both men and women, known as "models". It is owned by Naughty America and does not encourage pornographic exchange. They, however, do not object to models sharing their photos or videos through the service.
The trick here is to ensure that you earn for each text and media that you share with a client.
With Dream Lover, you set your own pay rate. For you to get clients, you have to use social media to share your information and availability.
20. Steemit
As the name suggests it means that the conversations can get steamy so you should be ready for it. Basically, you are paid to sext with men online. Most of the people using Steemit are always looking for a partner who will connect with them since they are too busy to date or aren't ready to commit.
Payment rates differ depending on the services offered.
21. Chat Operator Jobs
Chat operator jobs are all about texting. There are plenty of these jobs on Google searches.
Some of the job boards where you'll be offered such jobs include Upwork and Flex Jobs. Pay is for both normal texting and sexting.
Typical remuneration is around $0.05 to $0.20, with an age requirement capped at 18 years.
Additional Resource: More platforms that offer Chat Operator Jobs.
Get Paid to Text Apps
Getting this far means you are still looking forward to knowing more. Well, you can still get money to text by using apps exclusively.
As it stands, you are more likely to chat using a phone as opposed to a computer. As such, most get-paid-to platforms now come on both websites and apps. Here are some select apps that pay well to text.
22. Blabber
Blabber is a texting app that you can also set as your phone's default messaging app. Once you sign up, you start inviting people to text through the app. And as simple as that, you get $15 for every 15,000 you spend.
If you are a frequent texter, then this is a chance for you to get extra cash fast. On the other hand, there is no pay for receiving texts. Also, if the recipient does not respond in three weeks' time, blabber stops sending you sponsors' ads on your texts.
The app is available for Android users only.
23. Drizzle SMS
Drizzle SMS is almost similar to Blabber, except that it might slow down your phone. That said, you don't have to open the app while replying to your texts; instead, you can use the 'Quick Reply' option that bypasses the app.
They pay you from the ads sent to you via text, which, by the way, you don't have to read. Furthermore, you can turn off notifications to keep distracting ads at a minimum.
24. Phrendly
Phrendly is a little bit interesting in that you gain relationships from talking to strangers besides making money. The platform has been around for over a decade and now comes as an Android App.
Ideally, you earn money whenever you receive texts first plus virtual drinks that convert to cash in your account.
Additionally, if you reply to texts within 24 hours you earn $0.35 for every chat. Other earning streams on Phrendly includes audio and video chats that pay $48 and $66 hourly, respectively.
Important read: How to make over $1,000 p.m on Phrendly.
How to Get Paid to Talk to Lonely Women?
Sometimes it feels comfortable to vent to strangers because they won't judge you. As such, if you are a good listener with reasonable advice, there are lonely women ready to pay you.
They benefit from your counsel and are ready to put your advice to practice. This is a valuable service that is not only respectful but one that does not come cheap.
Known as phone therapy, this is a remote job that can see you make as much as $50 per hour.
Besides, getting cash to talk can be a good full-time job. You can, for example, create content online that speaks to the inner needs of lonely women. Next, advertise widely on social media to get people to subscribe to your service.
Just ensure that you provide clear instructions on how clients can get in touch with you plus your going rates.
Paid to Text Jobs: Wrap Up
Get paid to text is among the easiest ways that you can earn from home. Just like platforms that pay you for just walking or getting paid to write emails, it involves doing what you are already used to, chatting.
May it be flirting, sexting, or even counseling, just go for it. Choose what is best for you and earn that quick cash instantly.
What are your thoughts? Is there an app or site that I have overlooked? Tell us in the comment section below.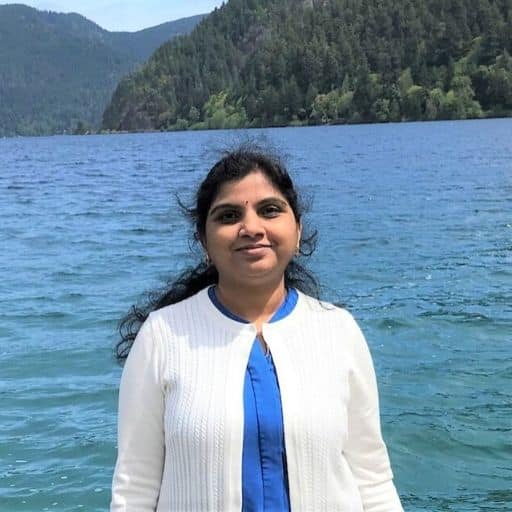 Hey Folks, thanks for stopping by my blog!
I'm Swati. I'm a mom, side hustler, full-time blogger and a millennial work-at-home expert featured on Forbes, CEO Blog Nation, Referral Rock, Vital Dollar, and Databox blog. I embarked on this impeccable journey to expose my online monetary experiences and help you all earn money from home. Come join my make money revolution and attain financial freedom – it's not as hard as you think!