You must be wondering how it is possible to get paid to text. Sounds ridiculous right? Worry no more since I will take you through some of my favorite ways for you to get paid for receiving and sending out text messages on your phone.
It's no secret that we spend hours on our smartphones either texting, flirting, talking, or unlocking. Turn out that there are companies out there who let you turn this everyday task into a moneymaker.
As such, there are several platforms where you can sign up and earn money by the hour or number of texts exchanged. So, let's see what getting paid for texting has to offer:
Get Paid to Text: Make Money Texting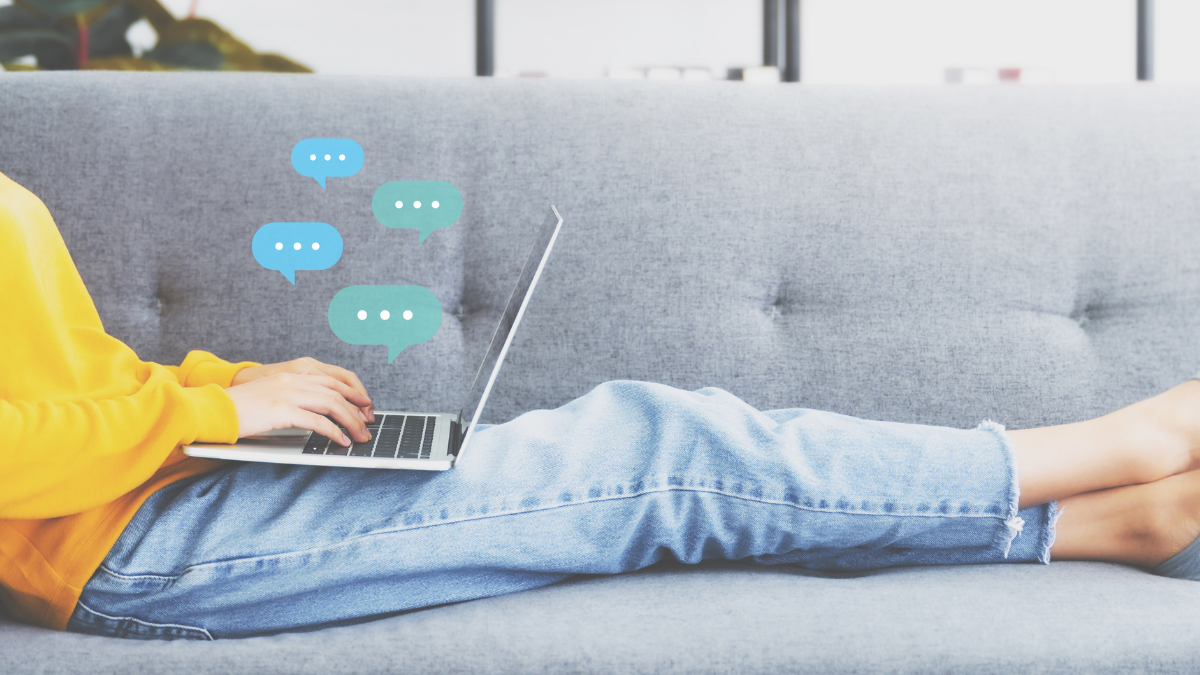 Is texting your thing? Then why don't you use this great opportunity to get paid to receive and send SMS? All you need is your smartphone and the right app or website to make money texting.
Surprisingly, while nobody loves seeing ads, if a company pays you to receive and send ads through a text, then it's worth the trouble.
You can sign up with the following research, marketing, and advertising companies that offer paid-to-text jobs.
1. 1Q App:
1Q is a mobile app that research and marketing companies use to send simple questions for you to answer to assist in their surveys.
For every question you answer, you get $0.25 – $1.00. It's easy and takes you less than a minute to answer a single question. Money goes directly to your PayPal account, with the amount depending on how fast you are in submitting your answers
For you to get started just download the 1Q app, sign up with either your Facebook account or email account. Lastly, you'll fill out a form with details to help the platform match you with surveys that are best for you.
2. IMGR
This is an instant messenger app that companies use to send promotional messages to people who later forward them to their friends and family.
For you to gain more points, you are to forward the text to a person who also has the IMGR app. You earn 1 point for receiving or sending the message.
90 points make you $1 which is equivalent to receiving 45 texts and forwarding them to just a single person. Typically, members make around $40 each month with non-members having an earning limit of $20.
Previously, the app was only available to iOS users but you can now also get it on Google Play Store.
3. KGB
This is a platform named after the Russian intelligence agency. It pays users, also known as "special agents", to either send or receive text messages.
Unfortunately, KGB is only available to people living in the United States. Depending on how you get answers, whether by research or from their automated programs, you get paid between $0.05 and $0.10 per answer.
The amount is deposited directly into your bank account. Since it's only eligible for US citizens, you need to have your social security number before signing up. To avoid contract termination, you need to be active every 30 days.
4. The Free Eats Network
The Free Eats Network is a platform where you receive marketing tests from different companies and answer the questions to get paid.
You cannot fully depend on the company as your only source of income as they send about 2 messages in a week. But that does not mean it's not worth trying since you earn yourself $0.25 on each message received.
All you have to do is to register your phone number and you will be receiving different companies' ads and getting paid to just view them.
Sign up gets you a $1 welcome bonus, and a similar amount for each referral. Usually, you'll get 2 texts per day, with each paying you $0.25 – which is the minimum cash-out amount.
5. ISpyPlates
This is a company based in the US that sends text messages to people asking about license plate numbers that you come across. When you enter your first 10 license plates, you get $50 as a bonus, and if you refer 3 people you get $25.
Do you want to start earning already? Sign up with the ISpyPlates, and register with your cell phone number, and get paid for receiving text messages. In return, you'll be entering useful data to repo men and banks.
6. McMoney – Get Paid to Receive Text Messages
McMoney is an SMS testing app that sends text messages to your phone for cash. It helps improve the companies' SMS marketing globally. Actually, you don't have to reply to text messages. You get paid by simply installing the app and then receiving messages once in a while.
Typically, if you sign up with McMoney, you earn $0.05 per message. With time the pay increases as well. Isn't this the easiest way to earn passive money?
An just so you know, the app doesn't require you to open or read any of the messages, you can totally ignore them and still make money.
Get Paid to Text Chat
There other platforms that offer customer service support and are ideal for you to get paid to text chat. It's also possible to sell your services as a text chat service provider for different organizations. Interested? Let's see which platforms provide such make-money opportunities.
7. Fiverr
Fiverr is a freelancing website where you set up a gig for the services that you offer and wait for a client to buy it. You can decide to send motivational messages, SMS marketing, informing customers on a certain product, and also sending clients reminder texts.
One favorable condition for selling on Fiverr is that you get to set your own payment rate. That said, it helps to quote a fair price, starting at $5, to beat your competitors.
Fill in your details for a seller account on Fiverr today and start creating SMS gigs for your clients.
8. Premium Chat
This is a consultation platform where you earn responses to questions raised by clients. For instance, most of the job involves freelancers working as advisors, coaches, or influencers. Your tasks can be done either through text messages or live video calls.
You earn $1-$6 per minute for text chats and $2-$9 per minute for live video chats. Most importantly, there are no additional charges for registration or getting a job. Just sign up on Premium Chat and start earning right now.
This is among the best online freelance jobs platform with your earnings sent through PayPal or direct deposit.
9. Fibler
Fibler connects users to experts such as lawyers, accountants, doctors, and many more professionals. The idea here is to help people find correct answers to any kind of questions and queries.
Through Fibler, you can advertise your field of expertise and get paid to text people or even take calls based on your knowledge and area of expertise.
Here you also set your payment rates depending on your field. So, once a client reaches out with a question you engage them and earn from time spent on the consult. Are you ready to answer questions in areas that you feel qualified for?
Apply to work on Fibler and start earning for chatting online.
10. Working Solutions
This is a third-party customer service support platform. Your main agenda is to provide answers to customers on questions regarding brands under Working Solution.
You need to have good communication skills to excel here. Once your application goes through, questions may reach you either through social media, text messages, or calls.
You earn $7-$30 per hour depending on the business you and your specialty. With Working Solutions, experience as an online or virtual assistant is a major requirement. Apply here to start working as a brand rep.
Additional Resource: Check out this virtual assistance course by Gina Horkey. Part of the training is guiding you to platforms offering remote marketing, customer outreach, and email assistance jobs.
11. Hummr
Hummr and Fibler are similar in that, they both deal with qualified experts in different fields.
Accordingly, Hummr is open to all types of experts and allows you to set your own hours and payment rates. The more questions you answer in your chats the more you earn.
Download the app and sign up by creating an account for clients to locate you. Here is a video that highlights what the app is all about.
12. Ginger.io
Are you a therapist or psychiatrist? This is a perfect platform for you to make money by sending text messages by offering support in chat form.
Typically, you'll be targeting depressed people and those who suffer from anxiety. When it comes to Ginger.io your certificates for mental health are required when signing up.
You earn $20-$21 for providing emotional support either through text messages or video chats. Sign up on Ginger.io to earn as a telephone therapist.
13. Just Answer
Just Answer has various experts who are always ready to answer questions from all types of professions.
Before being verified to be an expert here, you first need to send proof of your academic and hands-on experience. Typically, you need to be a good researcher to provide in-depth answers to queries.
For every answer, you earn between $5 to $30. But for you to be in a position to cash out, you must hit a minimum of $20 in your account. Services are through phone chats and video calls.
Check out: Joi Video Chat App Review
Get Paid to Text Men
If all the above platforms do not work for you, how about applying for adult chat services. However, before signing up in this you need to bear this in mind:
You need to be 18 years and above

Conversations may get steamy and clients may request video calls

When flirting clients may ask you to do some sexual acts

You always have a right to end the conversation

You need to set boundaries and standards

Don't get in a situation where you are not comfortable or feel coerced

Whenever possible,

sign up with your nickname

Before signing up read the terms and conditions carefully
Having that in mind, if you want to get paid to text flirt, try the following websites and apps.
But first, to guide you before getting started, let's answer 'Why do people flirt online?'
Most of the people who flirt online are shy and they find their satisfaction by talking with strangers. It is also possible to cave flirtation when a person is too busy to date. The same case applies to people, both men, and women, who are afraid of commitment or travel a lot.
14. Flirtbucks
As the name suggests, this platform lets you, charm people, online and get cash. It is all about women who can hold a great conversation flirting with men. Mind you that the people you flirt with, are mostly strangers from all over the country.
Unfortunately, Flirtbucks is not open to everyone. Only people in the US, UK, and Australia can sign up.
Women working on this site are referred to as chat hostesses. On text chat per minute, you can earn $0.10 and on video chat, you earn $0.40 per minute.
As such, the hourly pay is decent so, it's up to you to decide if you want it as a full-time job or a side hustle.
15. Lip Service
This is another website that pays its online agents to either chat with women or men. It's only open to residents of Canada and the United States.
The website allows you to set your own rates and working hours. You, however, get to know what a client is willing to pay when they are matched with you.
To get started, you need to fill an application form and wait for approval from a Lip Service representative.
16. Text121 Chat
Text121 Chat is one of the best chat websites to make money with your cell phone texting since you get trained to do the job.
Once you are hired you can send up to around 2000 to 3000 text messages per month (with a min of 1000 text/month) and earn yourself $140 in bonuses. You earn $0.07 per message sent.
Apply for a text operator job by filling in the form and wait to hear from Text121 Chat.
Websites Where Men Give You Money
Here are some additional sites where guys are ready to pay for just talking to them.
17. Chat Recruit
On Chat Recruit, you can choose how you want to chat with clients. Either through phone chats or even webcam chat. Although it is based in the UK it's open to everyone globally. It is necessary to have a laptop with a good webcam for better services.
This get paid to text guys website pays you $2 per minute. They have reportedly paid over $27M to chat hosts to date. You can decide to get earn weekly or monthly.
Click here to start earning with Chat Recruit today provided you are 18 years or older.
18. MyGirlFund
This is a work-from-home site for women who are willing to chat with lonely men for pay. The websites prohibit hosts from giving out their personal information. The payment may vary as per the content, but for each message in your inbox, you earn $1.
As a hint, men on MyGirlFund want to be appreciated and feel special so, be that virtual girl who listens to them. Why don't you sign up and get paid to flirt through bank transfer, Skrill, or check?
19. Dream Lover
Dream Lover is another flirting app that focuses on both men and women, known as "models". It is owned by Naughty America and does not encourage pornographic exchange. They, however, do not object to models sharing their photos or videos through the service.
The trick here is to ensure that you earn for each text and media that you share with a client.
With Dream Lover, you set your own pay rate. For you to get clients, you have to use social media to share your information and availability.
20. Steemit
As the name suggests it means that the conversations can get steamy so you should be ready for it. Basically, you are paid to sext with men online. Most of the people using Steemit are always looking for a partner who will connect with them since they are too busy to date or aren't ready to commit.
Payment rates differ depending on the services offered.
ChatOperatorJobs is all about texting and replying to messages, safely and anonymously.
To work in this self-employed contractor position, you must answer at least 75 messages within three weeks. The payment for your work will be sent to your PayPal account every week.
As a contractor, you will be responsible for your own taxes. Also, you must be at least 23 years old to be eligible for this position. Typical remuneration is around $0.13 to $0.19.
To get started all you need is a cell phone, a tablet device or a PC and a connection to the Internet.
Additional Resource: More platforms that offer Chat Operator Jobs.
Get Paid to Text Apps
Getting this far means you are still looking forward to knowing more. Well, you can still get money to text by using apps exclusively.
As it stands, you are more likely to chat using a phone as opposed to a computer. As such, most get-paid-to platforms now come on both websites and apps. Here are some select apps that pay well to text.
22. Blabber
Blabber is a texting app that you can also set as your phone's default messaging app. Once you sign up, you start inviting people to text through the app. And as simple as that, you get $15 for every 15,000 you spend.
If you are a frequent texter, then this is a chance for you to get extra cash fast. On the other hand, there is no pay for receiving texts. Also, if the recipient does not respond in three weeks' time, blabber stops sending you sponsors' ads on your texts.
The app is available for Android users only.
23. Drizzle SMS
Drizzle SMS is almost similar to Blabber, except that it might slow down your phone. That said, you don't have to open the app while replying to your texts; instead, you can use the 'Quick Reply' option that bypasses the app.
They pay you from the ads sent to you via text, which, by the way, you don't have to read. Furthermore, you can turn off notifications to keep distracting ads at a minimum.
24. Phrendly
Phrendly is a little bit interesting in that you gain relationships from talking to strangers besides making money. The platform has been around for over a decade and now comes as an Android App.
Ideally, you earn money whenever you receive texts first plus virtual drinks that convert to cash in your account. Each drink is equal to 20 sips which last around 6-8 mintues.
Additionally, if you reply to texts within 24 hours you earn $0.35 for every chat. Other earning streams on Phrendly include audio and video chats that pay $48 and $66 hourly, respectively, where you get to keep 70% of the earnings.
Moreover, you have the opportunity to obtain virtual gifts that range from $5 to $100, and you can retain 90% of their overall value.
Please keep in mind that it is imperative to be at least 18 years of age and have a profile picture to utilize this platform.
Important read: How to make over $1,000 p.m on Phrendly.
Get Paid for Texting From Home
Looking to get paid to answer text messages sugar daddy sends you? There are many text for money sites that pay you to just type sweet nothings and be friendly to both men and women from afar. Here are some of the best sites where users pay to text:
25. TexKings
TexKings accept users from around the world with diverse language options to choose from. You can apply for their texting for money gigs as a Danish, French, Norwegian, Spanish, English, or Dutch speaker.
The work involves moderating messages from both men and women. Messages from the platform are usually erotic in nature, so be ready to make money texting strangers with a sexual tone.
How is your typing speed? To join the TexKings remote workforce, you must type at least 25 words per minute. You must also be an adult (18 years or older) and be available to work 12 to 20 hours every week.
Depending on your shift and skills requirement, such as marketing and sales, the position pays $15 to $24 per hour. Typically, the pay per text is € 0.10 – € 0.20 ($0.11 – 0.22). Check Out TexKings Vacancies Here
26. Rent A Friend
You can get paid to send text messages on Rent A Friend via PayPal. This text for cash has been around for over 13 years and is available worldwide.
To make money texting from your cellphone, the site offers a mobile-friendly browser platform.
This is one of the most versatile platforms in the list, in that it allows physical interactions. Basically, you can be contacted to accompany a friend for bowling, tutoring, skiing, prom, hot air ballooning, and biking.
The pay depends on the activity and how long it takes. Typically, you can make up to $50 per hour making and engaging friends on the site.
Rent A Friend is designed to help tourists and travelers find people to hang out with, both online and offline. Its creators insist that you keep the relationship platonic at all times.
The site offers free membership for friends while paid users get a renewable registration of $24.95 per month or $69.95 per year.
How To Make Money on RentaFriend.com
27. Steady App
Steady is among the apps that pay you to text. What's more, apart from 'earn with messaging' opportunities, the app lets you reach other paid opportunities from hundreds of partner companies.
The app's mission is to help boost your income through free money grants, side hustles, and personal finance guidance. Some of their jobs include paid surveys, ride-share gigs, food & beverage deliveries, and full-time jobs.
The company reports helping members get $5.5m+ from side gigs and $3.2m more in cash incentives from emergency sources.
Over 6m people across the US use the app to get paid from home. The Steady App is available on both Google Play and App Store.
28. Talkroom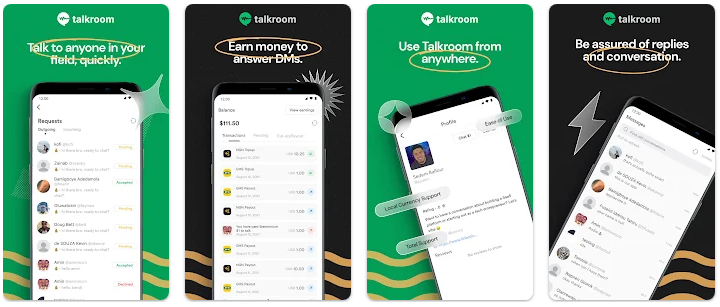 Text and get paid today through the Talkroom App. The app ensures that you get compensated whenever you answer a question, respond to meaningless texts, or reply to DMs.
Prominent personalities can be found on the platform, giving the app an elite status. You'll find profiles from actors, attorneys, social media influencers, and other celebs on the site.
To help people appreciate your opinions, the app attaches a cash value to replies, ensuring you get paid whenever people reach out.
What I like most about this paid texting app is that you are free to set your rates and only 'work' when it's convenient.
Once a paying user contacts you, the chat window opens up and they are free to engage you for a week before the window closes…. until they pay again!
There are no separate profiles for influencers and normal users, meaning anybody can join and get paid to text strangers.
Get the Talkroom App for Your Android or iOS Smartphone
29. The Social App
Looking at how to get guys to send you money Reddit threads, creating a subscription service is among the top answers. Interested? Try out The Social App which is a leading make money texting app.
To get paid, you just create exclusive group chats and share links for people to join. The chats come with a subscription that's payable via PayPal.
You can even import chats from free messaging apps like WhatsApp to ensure to continue with private conversations. To get people to join your paid group chats, it helps to open conversations based on interesting topics like finance.
It takes just under a minute to set up a chat, share the URL, and get people to join.
Currently, The Social App is only available for Android users.
30. The Social Element
You can make money texting from your cell phone as a social media manager. That's just one of the main gigs offered by The Social Element, a human resources company specializing in remote work placements.
Payment depends on the gig, your experience, and the company behind the vacancy.
This social media agency has been running for 2 decades and is uniquely tailored for women looking to get paid to chat. Jobs on the site are both part-time and full-time, but always 100% remote.
Check Out Paid Chat Hostess Jobs on The Social Element
Other Ways to Get Paid For Texts
There are other alternatives make money texting people that do not involve flirting or making friends. Opportunities in this 'text chat for money' category require skills that go beyond typing and creating chats. Take a look below:
31. Weegy
Weegy is an app where members get paid by texting answers to questions texted by paid users. According to the app, over 37.7 questions have been answered on the site.
Membership is open worldwide, the only ask is that you only participate in dialogs that you are skilled in. The app, however, comes with a 'Local' feature that allows people to direct questions to users within a certain area.
Here, you can make money just by texting answers to elementary math quizzes or stuff that you can simply Google.
For a better pay rate, you can also text solutions to anything from complex calculus to world problems and computer science….. basically any question under the sun.
Typically, Weegy gets you paid twenty cents per answer.
Download Weegy for iPhone Here
32. ModSquad
Mod Squad is another leading placement agency for remote workers. The agency helps companies navigate customer support, moderate content, and run social media handles.
Much of the work involves talking over the phone and responding to chats and texts. Known as Mods, remote agents on the site are expected to be professional and work with different teams.
The company is over 15 years old and allows independent contractors to choose jobs based on experience and passion. There are Mods in over 90 countries.
All it takes is just 72 hours to get approved on the site from anywhere in the world. That said, you need to pass a background check, sign a contract, and match a project to get started.
Mod Squad pay rates vary with skill and availability. Typically though, agents with expert native language command and tech expertise get higher hourly rates.
33. Maven

Maven helps you match with companies that require your expertise. You get paid to read SMS on mobile and browser applications and provide answers to questions raised by customers.
The money for texting you can get on the site depends on your skills and how fast you can work.
Also, with proven success as a reliable and skilled agent, the company can help you get a consultant gig on large and long terms projects.
34. TheChatShop
TheChatShop employs the use of Chatbots and humans to provide customer services to partner agencies.
They work through remote agents who provide conversational marketing, conversational support, and conversational commerce to customers navigating through brands' websites.
Most careers on the site require that you have a good command of English, sales experience, and basic computer skills.
TheChatShop is currently rated at 3.7 on Trustpilot with few positive reviews that commends the high quality of conversation services that they offer to enterprises.
Check Out Careers on The Chat Shop
How to Get Paid to Talk to Lonely Women?
Sometimes it feels comfortable to vent to strangers because they won't judge you. As such, if you are a good listener with reasonable advice, there are lonely women ready to pay you.
They benefit from your counsel and are ready to put your advice to practice. This is a valuable service that is not only respectful but one that does not come cheap.
Known as phone therapy, this is a remote job that can see you make as much as $50 per hour.
Besides, getting cash to talk can be a good full-time job. You can, for example, create content online that speaks to the inner needs of lonely women. Next, advertise widely on social media to get people to subscribe to your service.
Just ensure that you provide clear instructions on how clients can get in touch with you plus your going rates.
How Safe Is Getting Paid to Flirt Online?
When you sign up to get paid to send messages there is always the risk of getting on the radar of freaks. You also run the risk of falling for scammers who are only interested in your company or conversation without compensation.
As such, it helps to adhere to guidelines that ensure your safety, and that you get paid. Here are some tips to ensure you actually text and make money flirting online:
To safely make money from text messages, ensure that you only work within the confines of an app or web platform.
Stick to sites that allow members to use fake names as usernames when chatting online.
Before you sign up, go through the app's terms of service to know exactly what you are getting into.
Block people who try to move the conversations away from what an app defines as appropriate.
Never share private information or any details that can help identify you; your state, your residence, name, and so on.
Research the app or website to avoid joining companies with documented data breaches that allow scammers to steal user data and financial information.
Most importantly, only work with companies that you are comfortable with. I can go as far as saying, trust your gut- if it feels wrong, stop the chat and try your luck elsewhere.
How to Spot Get Paid to Text Scams?
Scams are all over the internet. The worst part is that the frauds get complicated every passing year.
Currently, tricksters are creating fake sites and using your sign-up info for nefarious purposes, including opening credit in your name and cleaning your bank accounts and digital wallets.
So, how do you know a text and earn money opportunity is real? Here are some pointers:
1. Are you required to pay to get paid?
Subscription services come with exclusivity, but the model can be used to perpetuate a scam.
If a paid site is genuine, the most appropriate thing is for them to allow a trial period, for you to sample their features and earning opportunities.
A 'get paid to message people' platform that requires subscription or banking info upfront is likely a scam; despite glowing reviews posted on such platforms.
2. Is the chat company or employer legally registered?
An up-and-up company does not hide its ownership or registration status. It is standard practice for legit companies to proudly display where they are physically located, how they got started, who the owners are, and how to reach them for queries.
So, if a site does not have an About Us page, or the information therein is sketchy, that's a big red flag.
3. Are they proposing you work for free?
Some companies are only interested in exploring cheap labor. The scam works by promising you a huge pay rate, on the condition that you first work for free as a test run.
After you work though, the employer claims that your work is under-par and cuts ties with you. Only for them to go ahead and get paid by clients for the services you provided.
Well, the thing is, if you are looking to get paid to message guys why do you need to intern? Basically, if a company insists on a trial test, let them pay for the period, even if it is at a lower rate than the normal work rate.
How Do I Get Men To Send Me Money?
A popular online scam is catfishing where you get paid for SMS by misrepresenting yourself and your services. This is not only illegal but has a negative impact for people using legit apps to get paid to chat.
To get paid to text, genuinely and without misrepresenting yourself, here are some important tips:
1. Be Honest About Your Work
Generally, men are sympathetic toward needy women; the innate drive to help a damsel in distress works in your favor. However, you need to be honest about your decision to make money by texting online.
Let the sugar daddy know that you need the money to pay your bills, pay through college, or fulfill your travel plans. Be sincere to make them sympathize with your situation, hence helping you.
2. Say the Exact Amount You Need
Never assume that the men you meet online are stupid. If they are willing to pay you for chats, expect them to inquire about the specifics.
Are you after college tuition? How much and when are you supposed to remit the money? Don't be caught clueless when a paying customer asks a question whose answer should be at your fingertips.
3. Be Patient
Even when working on a site like Phrendly, where clients pay by the hour, know that making good money requires friends to send you monetary gifts.
As such, practice patience as you maneuver the conversations to get people to send your virtual roses and other gifts. Also, give your friends time to get the money, especially when aiming for large sums.
Get Paid To Text Alternatives for Adults
Using paid text apps as a side hustle may not be your cup of tea. Worry not, if you love typing and writing in general, there are other ways you can put your skills to good use and make a living.
Take a look at my suggestions below:
To text to earn as a pro, you can start a blog to showcase your expertise. The success of your site will depend on zeroing in on a niche and perfecting it.
For example, you can decide to market yourself as a customer service representative and attract companies to hire you as an independent contractor.
To run a successful website, sharpen your SEO skills, learn about your competition, and make sure you charge as per your expertise.
The work of a transcriptionist is to create text from recorded or live video and audio. Pay is usually per minute, meaning you will be getting paid to type words by the minute.
Top transcription gigs can be found on sites like Tigerfish that pay around 10 cents per line. Other options include Daily Transcription, GoTranscript, Hollywood Transcription, and Transcribe Me.
Websites, companies, and even high-profile individuals need assistants to reduce their workloads. In the past, assistance was on-site staff but today, the job can be done remotely and from anywhere.
The work of a VA is to use a computer or smartphone for managing social media accounts and creating content. You'll also be in charge of scheduling visits and coordinating with other personnel.
To be in a position to land VA jobs and deliver as expected, start by completing the Fully Booked VA training by Gina Horkey.
Virtual assistant's pay ranges from around $20 to $40 an hour, making this a coveted and high-paying gig.
Become a Proofreader
Do you cringe at the sight of text or messages full of grammar mistakes? If so, proofreading is just the right job for you.
Typical tasks for a proofreader include going through text messages and correcting them for grammar and context. You can also get paid by huge publications to rectify errors on website posts, books, and essays.
Register to learn to proofread like a pro and be on your way to making $50k/year at home.
Sell Stuff Online
Lastly, if you are not into typing, you can also make money online by selling stuff. And there is no shortage of things that you can sell to get extra cash.
Start by decluttering used electronics such as video consoles and old phones, and selling them on sites like Declutrr and Facebook Marketplace. You can also make and sell crafts such as furniture and flower vases on the likes of Poshmark and The RealReal website.
Other stuff that sells easily online is feet photos. Just post pics of feet on apps like FunwithFeet or FeetFinder, and get paid after piquing the interest of the buyer via chats.
FAQs
1. Can I Get Paid to Just Text People?
How to make money sending text messages is just a matter of providing answers or small talk to someone who needs your opinion. The content of the text can be erotic banter or promotional information on behalf of a company.
You can text strangers for money, including sugar daddies and lonely men on sites like Flirtbucks and LipService.
If you'd rather provide mainstream help over text, and get paid, you can work through Ginger.io as a mental health specialist or become a travel buddy on Rent a Friend.
2. What App Pays You to Reply to Messages?
You can make money with messaging on apps like Talkroom, IMGR, and Blabber. Erotic and adult messaging sites usually don't have apps but rather browser platforms like Phrendly, Chat Recruit, MyGirlFund, and Flirtbucks.
3. How Do You Text to Get Paid Without Getting Scammed?
Start by ensuring that your GPT app is backed by a website with clear information about ownership. Also, check that the site's URL starts with "https" an extension that ensures the data you enter on a website is transmitted securely to the platform's servers.
4. How Do I Know Flirting with Men is for Me?
With some sites offering $50+ per hour, it's easy to blindly jump into the 'get paid for text chatting' bandwagon. What you need to know is that flirting with men, or women, for money is harder than it sounds.
Here are some pointers to help you decide in the gig is good for you:
First off, consider what flirting for cash will do to your psyche. Is it something you are comfortable with?

Second, think of the pressure that comes with flirting with one person after another, day in and day out. What's more, you are to keep it casual and professional!
Lastly, are you willing to get scammed? Newer apps and websites to get paid for texting can be scams to mine your financial data. So, a

re you tech aware enough to differentiate between genuine and fake platforms?
5. How Much Money Can I Make Chat Flirting Online?
Depending on the platform, you can easily make up to $1 per text. Basically, you earn money through SMS without investments by remotely texting lonely from the comfort of your home.
The gig is usually part-time, but on sites that offer an hourly rate for online buddies, you can make this your full-time gig.
Flirting online can also be a stepping stone to working as a remote customer care representative for a company such as Working Solutions which pays up to $30 per hour. You can even set up your own CSR profile on a job board like Fiverr where you charge companies to hire you.
With internet connectivity, you can befriend people across the world and make money while at it.
A good example of such opportunities is the Rent A Friend platform which can get you paid up to $50 an hour to chat, message, meet, and engage one on one with visitors in your area.
Would you like to earn anonymously? You can also join a pay per minute chat app where you engage other users privately online, without revealing your name or having to meet physically.
Paid to Text Jobs: Wrap Up
Get paid to text is among the easiest ways that you can earn from home. Just like platforms that pay you for just walking or getting paid for emails, it involves doing what you are already used to, chatting.
May it be flirting, sexting, or even counseling, just go for it. Choose what is best for you and earn that quick cash instantly.
What are your thoughts? Is there an app or site that I have overlooked? Tell us in the comment section below.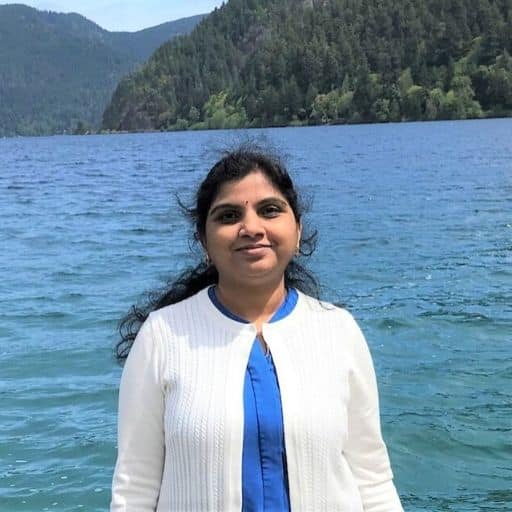 Howdy Folks, thanks for stopping by my blog.
I'm Swati, a proud mom, dedicated side hustler, full-time blogger, and a recognized millennial work-at-home expert. My expertise has been featured on esteemed platforms such as Forbes, CEO Blog Nation, Referral Rock, Vital Dollar, Databox blog, and many more. I have embarked on this incredible journey to share my firsthand experiences in the world of online income generation and to assist all of you in earning money from the comfort of your homes.
Join me in my mission to revolutionize the way we make money and achieve financial freedom. Trust me, it's not as challenging as it may seem!
Together, let's explore the boundless opportunities and pave our paths towards a prosperous future.