If you are interested in making friends through random live video chat, this Joi App review is just what you need.
The app is all the hype in 2022 for kicking out boredom through platonic friendships.
The app is available in your app stores and is free to join for those who are 18+ years old.
To help you get started, this Joi Chat App review looks at how the 1-on-1 video chats operate, how to make money on the app, and getting Joi's virtual currency.
Is there a money-grab hack to help you earn free coins on Joi? Read on for answers to all your burning questions on Joi Chat features.
Let's start with a quick overview of the platform.
Joi App Review: Features Overview
| CRITERIA | FEATURES |
| --- | --- |
| Year Established | 2020 |
| Purpose | Random Video Calls & Chats |
| Available Countries | Worldwide |
| Applicable | 18 years and older |
| Subscription Plans | Coin purchase for chats (120 coins/min) |
| Average Earnings | Not Specified |
| Cuts & Commissions | None |
| Payment Method | In-app Purchases |
| Bonus Program | Frequent coin promotions |
| Google Play | 4.4 stars 5M+ downloads |
| App Store | 4.3 stars |
| Ratings & Accreditations | Not Accredited on BBB and Trustpilot |
| Joi App: Final Verdict | The app is totally legit. |
What Is Joi App Used For?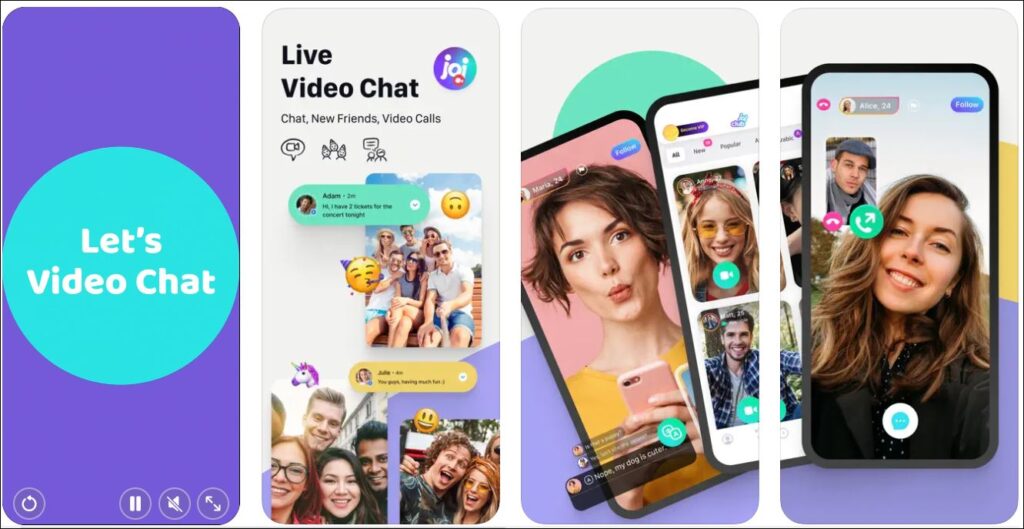 Joi App is a live video chat app from VLMedia.
It lets you have 1-on-1 video chats with millions of exciting and new people and find new friends around the world with a single tap.
The chats are random, meaning you can meet and share your thoughts freely without the need for any follow-up.
Your location will never be fully disclosed, giving you the security you need to open up to your new pals.
You can also add short videos to your Joi profile to give potential friends a glimpse into your likes and dislikes.
The best part is that if a chat proves nice, you can always follow the friend to call them whenever you like.
How Does Joi App Work?
After you download the Joi App on Google Play or App Store and install it, the next step is to register as a user. You then set your profile and specify preferences like making contact with men or women.
The selection is to ensure that you only meet people who match your interests when using Joi.
Unlike most social apps, every person on your Joi feeds is filtered to meet your expectations. Specifically, you'll get to view the person's age, name, and interests at a glance.
You enjoy using Joi's full video functions by uploading a profile image; if not, the other person's feed will be blurry.
During video calls, you can also text the other person via a chat box at the bottom of your screen.
The best part is that the chats are translated into your preferred language to help you breach language barriers.
Note, while Joi App is free to download, you need its app coins to power your video calls.
The currency costs you $1 for 1000 coins and it takes around 120 coins to make a 1-minute video call.
You also use the coins to upload stories and access features such as filters.
Is Joi App Legit? Is Joi App Safe?
Joi is a legit app for you to connect to the world from wherever you are. The app is developed by VLMedia, a Turkey-based company with apps in over 180 countries and 20 languages.
150M+ people have been using apps that the company has been releasing since 2011.
Joi is among the company's latest releases (2020), with almost 6M downloads and 4.4 stars on Google Play.
However, the social networking app is not rated on Trustpilot or BBB.
That said, it gets great reviews on Reddit and TikTok, with a 4.4-star rating on Google Play and 4.3 stars on App Store.
How to Make Money On Joi App?
Like many other make money apps Joi offers you a chance to get paid via an in-house currency known as Joi Coins. You can earn coins by getting them as gifts from your contacts.
These are in-app presents that you can use to buy more calls and text airtime. The app also offers routine promotions where winners earn free Joi Coins.
What's more, you can ask for gifts via text in different languages including English, Polish, Arabic, Czech, Dutch, Portuguese, French, Hungarian, German, Thai, Russian, Spanish, Hebrew, and Greek.
Checkout: How to Get Paid to Be an Online Friend
Joi App Not Working [Troubleshooting]
Is your free video Joi App not working properly? One of the easiest ways to solve problems with the app functionalities is to contact Joi Support via email at customerdesk@joi.mobi.
From different reviews, one of the common problems with the Joi App is blurry videos.
You can solve the issue by giving the app permission to access your camera and disabling the blur feature once your video chats start.
Joi App Hack
Have you come across a Joi video chat review promising hacks to getting free unlimited Joi coins? I strongly recommend that you keep off such hacks to protect your money and personal info.
The only way to get free money on Joi is via in-app gifts and promotions. Additionally, the coins you buy are charged to your Google or iTunes account and nowhere else.
If someone asks you for your payment account to send you money for a little cash in exchange for a big payday – it's a scam.
Such frauds are known as flip schemes and are rampant on the internet. If you suspect anyone of running a scam, you can report, or better yet block through the app.
How to Get Joi App Free Coins?
Looking to get free Joi App coins? Here are some pointers:
It helps to be yourself, a good listener, and know how to keep the conversation going.
Cam girls working to earn coins also need to create alluring backgrounds and well-lit setups to attract return and high-paying fans.
Use a phone with a top-notch camera for best-quality videos.
Be on the lookout for promotions that come with extra coins for your normal subscriptions, especially during special days like Valentine's Day.
Joi Video Calling App Review: Final Thoughts
Joi App is a legit and easy-to-use random video calling mobile application. It uses virtual coins to complete calls between strangers on the internet.
Though there are complaints about the calls costing a lot, the parent company does offer promotions for extra coins. The best part, you get to connect with lovely people from around the globe.
Additionally, if you are good at talking to random people and keeping them happy, you can get coin gifts for more in-app purchases.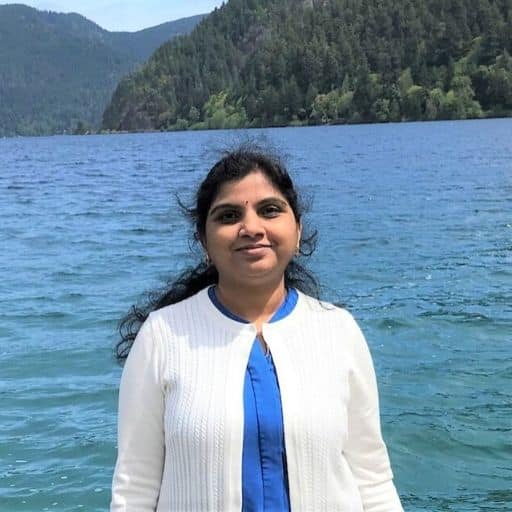 Howdy Folks, thanks for stopping by my blog.
I'm Swati, a proud mom, dedicated side hustler, full-time blogger, and a recognized millennial work-at-home expert. My expertise has been featured on esteemed platforms such as Forbes, CEO Blog Nation, Referral Rock, Vital Dollar, Databox blog, and many more. I have embarked on this incredible journey to share my firsthand experiences in the world of online income generation and to assist all of you in earning money from the comfort of your homes.
Join me in my mission to revolutionize the way we make money and achieve financial freedom. Trust me, it's not as challenging as it may seem!
Together, let's explore the boundless opportunities and pave our paths towards a prosperous future.