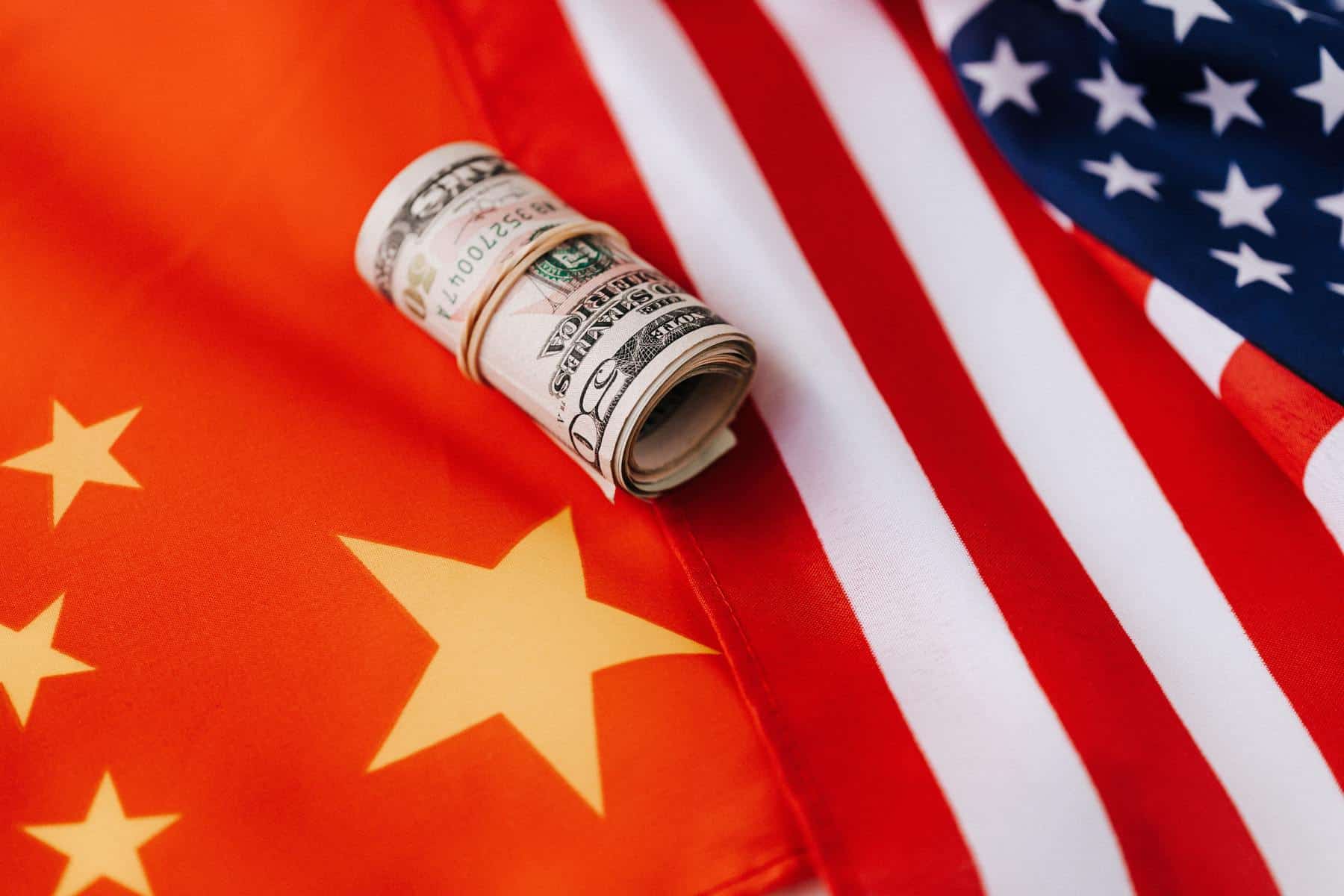 Looking for ways on how to make $50 fast? Whether it's for an emergency or just to supplement your income, earning an extra $50 is never a bad idea.
In this post, I will be looking at 11 ways to earn $50 or more from online gigs. These are jobs that require only a few hours to complete. As such, you can try jobs during weekends or work breaks.
That said, not every single job here will make you enough money to live on, but combine a few and you could be looking at over $100 in a day.
So, are you a retiree, college student, or do you just happen to have some free time on your hands? Here is how to make 50 dollars today!
1. Earn $50 for Surfing the Internet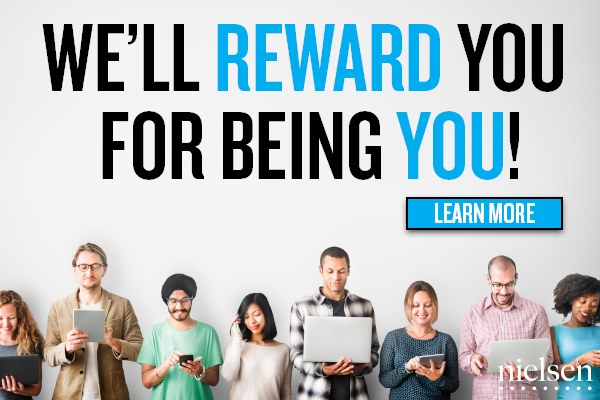 Yes, you heard that right, you can get $50 now by browsing the web. Nielsen Computer and Mobile Panel pays you to use the internet when you install the app on your smart devices.
The program is free and you get paid for surfing the internet normally, including tasks such as shopping, watching videos and playing games. As for the company, they collect data on your internet usage. Thereafter, the information is then sold to other companies who use it to improve their services.
The platform is available for most smart devices including tablets, computers, and phones. What's more, depending on your location, you can register unlimited devices. If you are only using the platform on one device, you earn $50 per year.
To increase your earnings, register as many devices as your location allows. You also earn extra by participating in sweepstakes and surveys. Smaller prizes include $25 and $50 Amazon gift cards. Top earners in the sweepstakes pocket $1000 monthly!
Nielsen Computer and Mobile Panel is an A+ BBB accredited company. It is available in many countries including The United States, Australia, England, and Canada.
Sign up on Nielsen Computer & Mobile Panel today!
2. Get $50 Now – For every 2 referrals with Rakuten!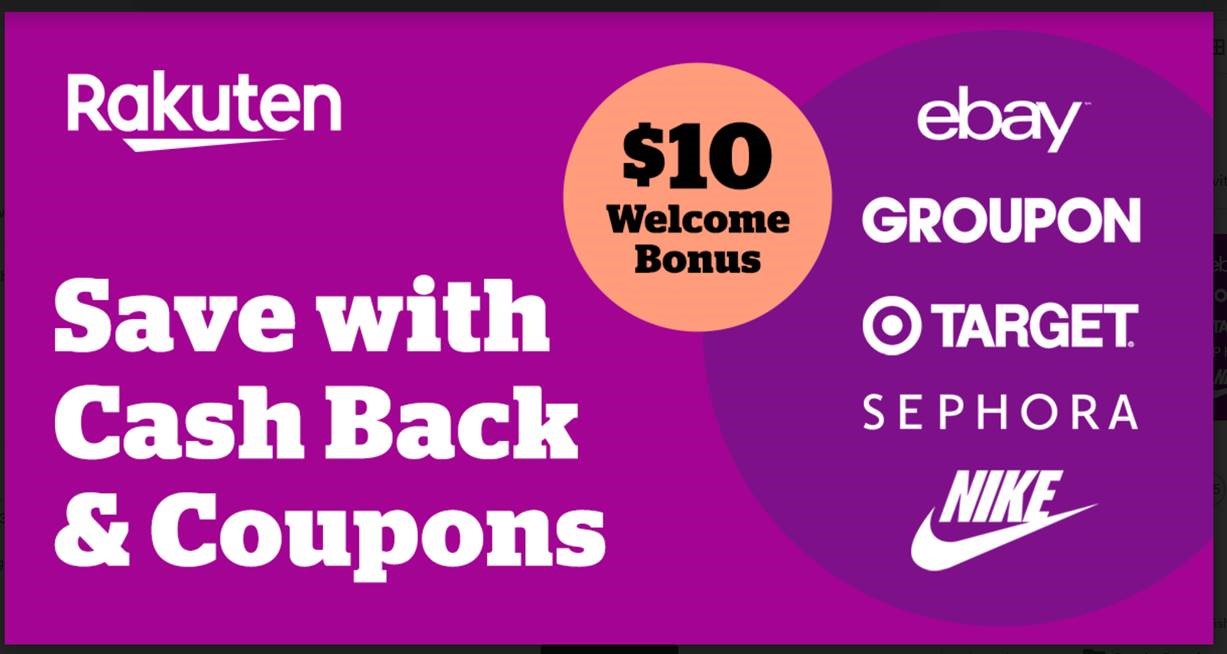 A simple way to make $50 today is by claiming refunds on purchases. Known as cashback, this incentive program is mostly run by credit card companies in conjunction with online shopping websites.
One of the best cashback platforms with high rates is the Rakuten website. For starters, you are rewarded with a $10 welcome bonus as long as you spend $25 within 90 days after you sign up.
As for your bonus and subsequent earnings, Rakuten allows you to redeem cash back with a Walmart gift card or withdraw through PayPal.
Secondly, you make $50 for every 2 referrals through your referral link. Yes, you heard me right!
In short, it is possible for you to earn $150 by referring 10 people to the platform (check out the math in the table below). Lastly, when it comes to its legitimacy, Rakuten members have claimed over $1 billion in cashbacks.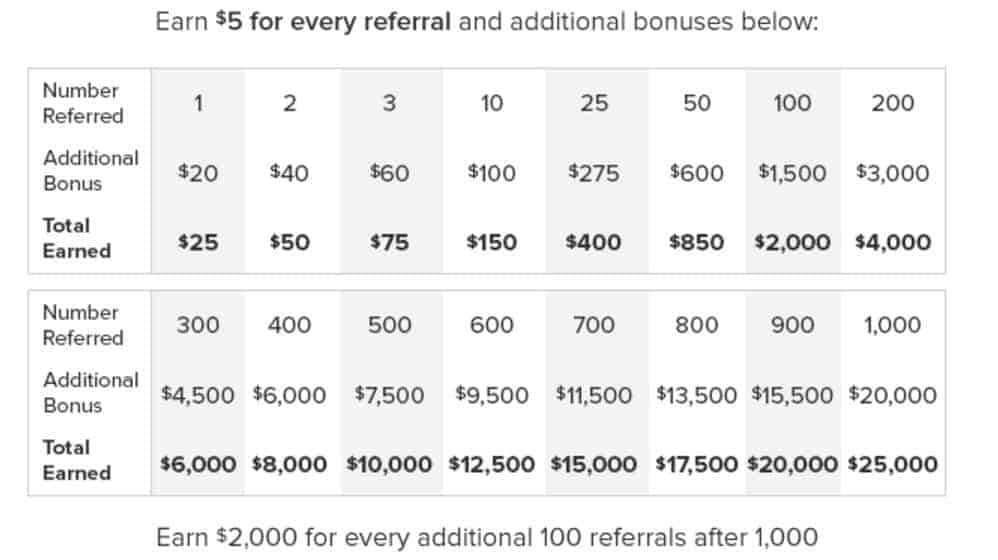 In total, over 2500 stores pay Rakuten commissions for sending customers their way. The company, in return, shares the commission with you in the form of cash backs.
Moreover, Rakuten features retailers across the board including Nike, Petco, Calvin Klein, Samsung, and Murad. Cash backs rates range from 1% to 40% and over.
3. Play Lucktastic Scratch-offs and Make $50 Fast
How to make $50 a day online? Try your luck on daily online scratch-offs and win up to $10,000 in cash prizes. If you love the thrill that comes with playing the lotto, then you will find playing Lucktastic just as enjoyable.
Additionally, Lucktastic comes with interesting games such as Lucky 777, Pirate Shipwreck, Lucky Starts, and Diggin' for Gold. Fun prizes worth over $50 include groceries for a month, gas for a month, and assorted video games.
Also, every now and then, they run contests where members can win up to $25,000 cash.
If you are really lucky, you can also win your family a 4 days trip to a theme park- airfare and accommodation inclusive! This is a free app that is currently only available for Android users in the US. Above all, sign up is free and there are no in-app purchases or deposits to play.
Download Lucktastic to win up to $10K!
4. Take Paid Surveys and Make $50 Today
If you are online searching how to make 50 dollars right now, be on the lookout for paid surveys. These are short questionnaires that seek your opinion on different products or services.
Big brands pay market research companies to analyze consumer trends. It is from these commissions that you get paid to share how you spend your time, money, and so on.
There are many websites and apps that offer paid surveys, the trick is knowing the legit platforms from the scams. Worry not!
I have reviewed most of these panels, and filtered out the scammers. You can now earn money fast with little effort. I highly recommend you to register on several platforms to accumulate your daily earnings.
For example, it only takes about 2 surveys on the following sites to earn $50 today. Interested? Sign up for these top-payers:
QUICK MONEY HACK:
5. Claim $50 or More in Refunds on Paribus
You will be surprised to know that you can get over $50 free money mailed to you right now by claiming money from stores that you shop in. How this works is that, if you buy stuff online today and the prices drop, then you are owed the difference!
One of the easiest ways of claiming these refunds is by registering on Paribus. This is an app that keeps tabs on your shopping confirmation emails and notifies you of price adjustment policies. Check out our detailed review of Paribus right here.
The app monitors the most popular shopping sites including Amazon, Best Buy, Target, Home Depot, Target, and Sears. Paribus also helps you claim dues on late deliveries. Additionally, they will keep track of return windows for different stores. To date, Paribus has helped its users get over $29 million in refunds.
Interested? Sign Up on Paribus and start claiming shopping refunds.
6. Make $50 Or More Watching Videos on InboxDollars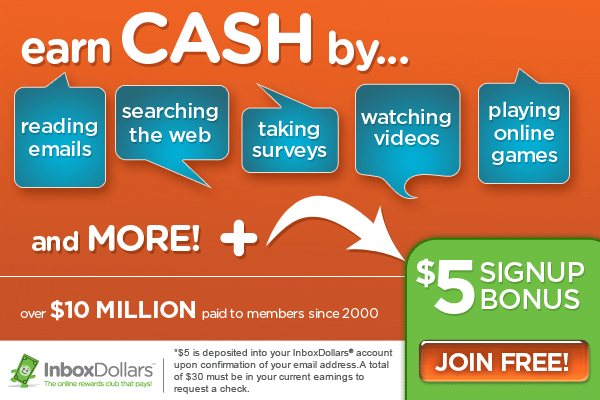 Watching videos, whether it is on social media or websites, can be your answer to "I need $50 now". A tried and tested company in this field is InboxDollars. This is a rewards platform that pays cash to do everyday online activities.
You earn by watching sponsor's videos, taking surveys, shopping, reading emails, and redeeming coupons. The company has been around for about 20 years now and has rewarded its members over $59 million.
InboxDollars is paid by big brands to bring short videos of their content to your attention. To reward you for watching, the company pays you a fraction of the earnings. Content includes ads, breaking news, and celebrity gossip.
Once you watch a video, you are paid using virtual scratch cards. The cards hold different amounts ranging from $5 to $25 for members.
While videos may not earn you $50 at a go, you can take paid surveys as you watch to hit your target. Inbox Dollars pays every Wednesday making it among the best online platforms to earn weekly from. Click here to claim a $5 sign up bonus on InboxDollars
Sign up for Inbox Pounds if you're from the UK, and if you're from Canada.
7. How to Make $50 Fast On DoorDash

Do you have some free time and need to make some quick cash dealing with food? With DoorDash, all you need is 2 hours to make $50. This is a US-based food delivery service that pays 'dashers' $25 per hour.
Over 300,000 eateries in the US and Canada subscribe to the service. All you need to earn from the service is a car, bicycle, or scooter and to be 18 years or older.
When a customer orders food from a restaurant through the app, dashers get a notification. The best part is that the notice comes with the expected pay, so you get to only work for your preferred rates.
Once you decide on what delivery to make, the rest is simple: drive up to the restaurant, pick the food, and drop it off to the customer.
Sign up here to become a dasher.
8. How to make 50 Dollars a Day Playing Mobile Games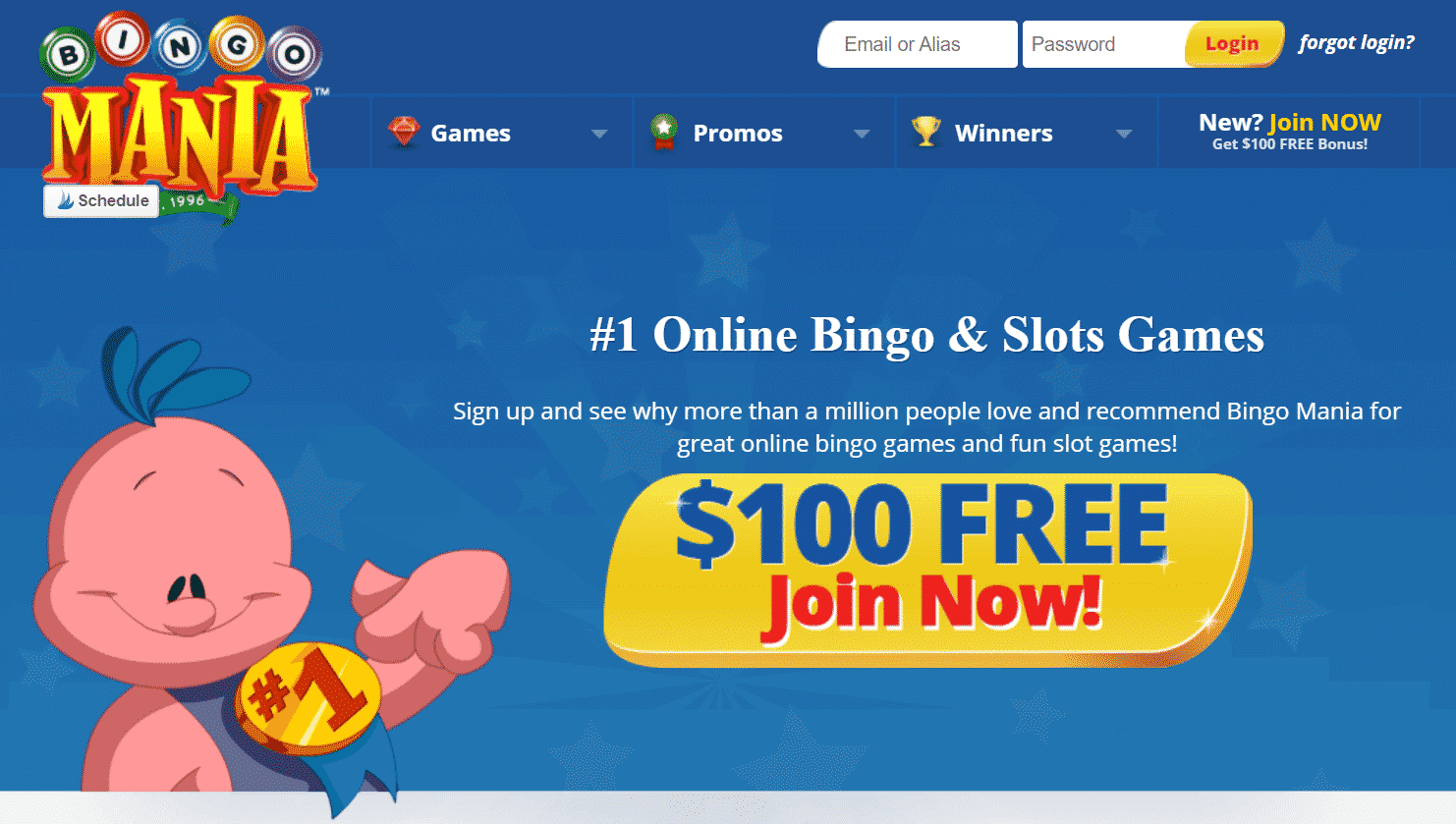 Playing mobile games is good for relaxation but if you get hooked, it can be a waste of time. Well… maybe not. Now, it's possible to make money from your love of gaming.
And I'm not talking about pro gaming, just simple PC and mobile games.
To make $50 instantly, I recommend you sign up on the good old Bingo Mania. For starters, you will make $100 as your welcome bonus.
What's more, their referral program is awesome. You make 10% for each of your friend's winnings above $25. Without a doubt, Bingo Mania is one of the highest paying legit apps in 2020. Claim your $100 Bingo Mania welcome bonus today
Related: 20 legit online games that pay real cash.
9. Get An Instant $50 from ZippyLoan
Instant loans are good especially when facing an emergency. To this end, there are several website-based lenders you can turn to. ZippyLoan happens to be among the fastest platforms with its loan application taking only 5 minutes to complete.
The website serves as a meeting place for lenders and borrowers. Unlike moving from one bank to the other, ZippyLoan brings an expansive network of money lenders to wherever you are.
From the website, you can request between $100 and $15,000, 24 hours a day. All that is required is for you to be at least 18 years or older with a regular verifiable source of income.
Click here to apply for a loan of up to $15,000 on ZippyLoan
10. Save $50 Now on Bills Using Trim
Sometimes making money is not about earning but saving on your expenses. Ask yourself, how many bills you settle on a daily basis, and how much you would save by trimming one-two dollars from each.
This is where Trim comes in. It is an AI that helps to streamline your spending habits. With Trim, you can save on most bills including your internet, phone, medical, and cable bills.
Once you register on the app and link it to your bank accounts, it starts combing through your transactions. Also known as AskTrim, Trim takes note of all charges, including recurring subscriptions, and shows you how much you spend on them.
The next step is for you to select and cancel the subscriptions that you can do without. Also, Trim negotiates better rates on your credit and bank fees. And, worry not, the software is bank-level secure to ensure the safety of your data.
Give Trim access to your accounts and save over $50 today.
11. Earn $50 by Shopping on Amazon
As long as you shop on Amazon, regardless of the amount you spend, earning $50 is easy. To begin with, install the ShopTracker app on your computer.
This is a free rewards platform that tracks your purchases on Amazon and pays you $3 monthly, adding up to $36 per year. Now, to hit the $50 target, Install ShopTracker on 3 Amazon accounts– the maximum accounts allowed by the app within a single household. As such your yearly cashout shoots up to $108 per year.
Even without the multiple account registrations, there are several other streams to earn from within the platform. For example, the ShopTracker app offers around 3 paid surveys per month. Surveys are rewarded in points with 1250 points earning you $10.
I also like the fact that ShopTraker rewards you with $3 as registration bonus. Registration is free, with your personal information remaining private. The only qualification required is being 18 years old and over. Also, as part of the sign-up process, you will be asked to fill in a short history of your Amazon shopping behavior.
ShopTracker is operated by Harris Poll, a US-based market research company with over 45 years of experience in the polls industry. Install ShopTracker and earn money back on Amazon purchases.
Also Read: 31 Weekly Paying Websites for Quick Cash!
Final Thoughts
With the right info, making $50 dollars can take you as little as an hour or two. However, you may need to try multiple jobs that employ different skill sets. If you do commit to the hustles in this post, though, meeting your goal of earning 50 dollars fast is doable.