Are you an 11, 12, 13, 14, or 18-yr old kid looking to babysit? Yes, babysitting jobs for 13 years old and above is in huge demand like never before.
Actually, there are also jobs for 12 years old that pay!
Taking care of kids to earn some extra cash is nothing new among teenagers. Almost every kid's journey of babysitting begins within the family or in the neighborhood until word-of-mouth propaganda starts. Thereafter, it just gets easier!
Thankfully, these days, a kid does not have to wait for just the word of mouth to spread within and beyond the neighborhood.
There are plenty of websites across the world where they can find jobs. While most parents and websites prefer sitters who are at least 18, there are many platforms that offer jobs to teens as young as 13.
In this post, you'll learn tips (the best babysitters use) to get babysitting jobs, even if you're just 11 years old.
Babysitting Jobs for 13-year-olds Near Me
Wondering where to find part-time babysitter jobs for your 12, 13, or 14-year-old teens?
Search for "Weekend babysitting jobs near me", "Babysitting jobs for teens hiring now" and you'll have Google deliver top results & immediate hire babysitter jobs that pay in your area that are available to you right away even without prior experience 😉
You can also check out Job Listings from thousands of websites in one simple search on job boards like Indeed, Jobs2Careers, ZipRecruiter, etc.
Find immediate hiring remote job opportunities here
Babysitting Websites for 13-Year-Olds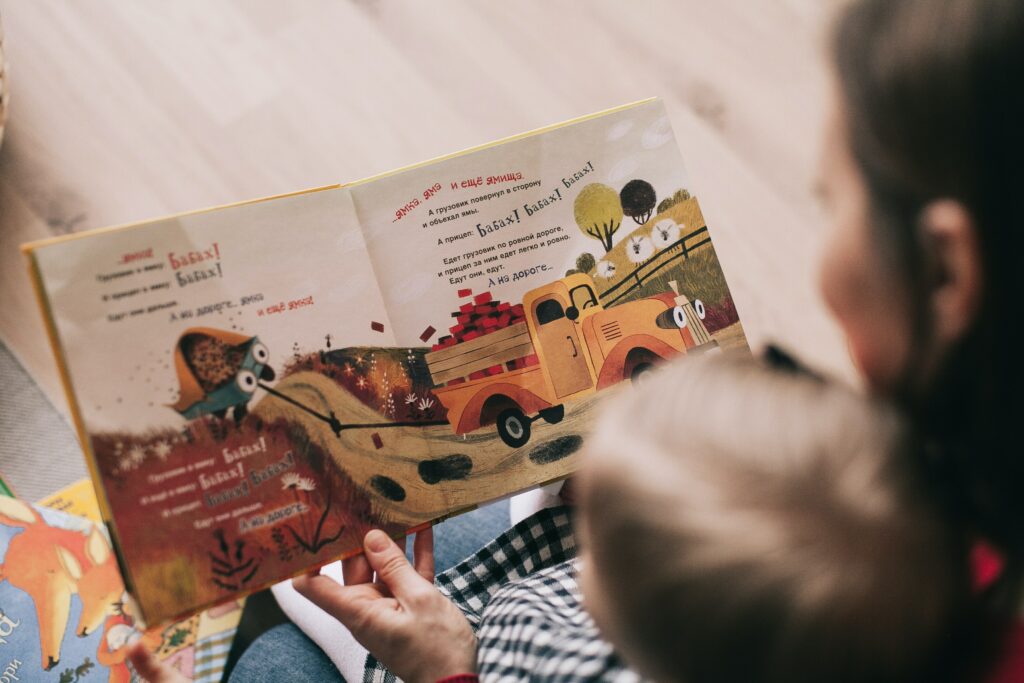 Additionally, here's a list of the best and the safest websites that list babysitting jobs for 11 years old and above.
1. Care
Job Profile: Babysitting, Pet-sitting, Senior Care, and Housekeeping
One of the oldest players in the babysitting industry, Care.com, has made its name one of the biggest babysitting communities all over the world. This website is actually a job board for babysitting-related jobs.
Also, besides the traditional babysitting, they now offer other services like pet-sitting, tutoring, nannying, senior care, and housekeeping.
It is now available in almost all English-speaking nations, including the United States, the United Kingdom, and Canada.
So, you have to do everything by yourself as the company itself won't take any responsibility for screening or payment. Joining this platform takes a few minutes, even if you are not an adult.
After the initial account creation, you can scroll through thousands of available projects posted daily on their main job board. You can also use filters to narrow down your search to your local area.
2. Sitters.co.uk
Job Profile: Babysitting
Sitter recently achieved top place in the babysitting market all over the United Kingdom. They mainly connect potential babysitters to the working parents residing anywhere in the UK.
But, their selection criteria are quite tough, as you need at least two years of experience in the childcare industry to find your first match.
However, you can apply as a babysitter if you are at least 13 years old and are a permanent citizen of the United Kingdom.
After the initial application process, they start a thorough background verification to assure the safety of their clients. You also have to go through an interview process before they can actually start giving you jobs.
The payment will vary on the basis of several factors like your experience and qualification.
3. SOSSitter
Job Profile: Babysitting, Nannying, Petsitting, Senior Care, Special Care, and Housekeeping
SOSSitter, based in Canada serves babysitting jobs to Canadian citizens only. However, they are also now trying to expand in many other countries.
Besides the traditional babysitting jobs, they now offer nannying, petsitting, senior care, special need, and housekeeping jobs. So, you can choose a job according to your preference.
Joining this company is quite easy, although they perform thorough background verification before the final approval. And for the verification process, you need to pay a small amount of money to them.
Right now, this company charges around 12% of your earnings through babysitting. Make sure your profile looks professional on this website to attract the attention of potential clients.
4. Babysits
Job Profile: Babysitting
Babysits is another company that now operates all over the world. From the United States or the United Kingdom, this company now started business in Asian countries like Japan.
And in the last few years, they have created quite a buzz in this industry. They now mainly connect babysitters with working parents who are looking for someone to take care of their kids.
This particular website mainly works as a job board where you can find or post babysitting-related jobs. They don't charge anything from babysitters or from the parents. So, you can directly bargain your hourly babysitting rate with the parents.
Currently, they have a badge system that depicts the trustworthiness o your babysitting service. This system will also increase your visibility.
5. Sitter
Job Profile: Babysitting, Nannying, Petsitting, and Housekeeping
Part of the Sitter network, Sitter.com, mainly operates in the babysitting market of the United States and Canada.
And, like their other subsidiaries, this website, too, offers add-on services like pet sitting, nannying, and housekeeping.
As of 2020, they have more than sixty thousand jobs listed on their job boards. One of the best things about this website is that you can apply for jobs even without creating any profile.
However, you can also create a custom profile with a few simple steps to increase your chances of connecting with the families looking for babysitters.
Most of the parents on this website look for experienced babysitters, although they accept applications from teenagers. Usually, families pre-define the rates that they are comfortable with. You can also bargain a little bit.
6. Bambino
Job Profile: Babysitting
Bambino has recently made its name as one of the most popular babysitting job boards operating all over the United States.
One of the unique features of this website is that you can narrow your job search right down to your neighborhood or locality, rather than all over the city. You need to be at least 13 years old to start your application process on this website.
You need at least one recommendation from an already-existing member or from another parent to become visible on the app. So, it would help if you invited your family members and neighbors to recommend you on this website after you create a free account.
You can set your own rate on this website, and your earnings will be directly deposited to the linked bank account or Venmo by Bambino.
7. Sittercity
Job Profile: Babysitting
Sittercity is one of the best babysitting apps that are currently dominating the market in the United States.
Recently, they came into prominence after quite a good amount of media coverage due to their impeccable performance.
It is not actually a babysitting community but a job board related to sitters all over the United States. So, you can get hundreds of available jobs that are updated daily.
You need to do everything on this website as they won't do even the background check or find a client match for you. Just scroll through the available works and apply directly to the jobs that match your preference.
You can also select your own hourly rate or negotiate the rate directly with the parents. Right now, they accept members if they are 13 years or older.
Also Read: 15+ Part-time Online Jobs for College Students
8. Sittr
Job Profile: Babysitting
Sittr has already made its name as the leading babysitter and nanny app operating in Australia. However, they are also planning to expand their services in other countries.
This website has a very simple and user-friendly interface that helps you to create an account instantly. You can also search through your preference and can select your own rate before taking any babysitting job.
One of the best things about this website is that they offer insurance coverage while you are doing any babysitting job.
The process of joining this platform takes just a few minutes to complete, although you need several documents like a driver's license, passport, and payment verification. They also give priorities if you have 'Working with Children Check' and First-Aid Certificate.
Currently, they transfer the amount directly to the bank account.
9. Juggle
Job Profile: Babysitting, Petsitting, and Party Assistance
Juggle is another USA-based company that offers many other services besides babysitting, such as petsitting, party assistance, and housekeeping. Right now, they are only available in the United States with the plan of further expansion.
One of the best things about this website is that they mainly focus on providing jobs to college students and recent graduates, although they also offer short-term projects to teenagers.
The joining procedure is super simple, as it takes just a few minutes to create your own customized profile.
Right now, they assure at least $11 per hour to their babysitters that can go as much as $15 per hour. They now charge around 20% of the total earnings as their commission.
After their cut, they will directly send your earnings to your linked bank account. As of now, they don't have any background verification facility.
10. Bubble
Job Profile: Babysitting
One of the most secure babysitting apps for a 13-year-old, Bubble, recently started dominating the babysitting market in the United Kingdom. This app is not just user-friendly but is also very convenient for both the parents and the babysitters.
One of the best things about this app is that they assure public liability insurance to all their babysitters, which can go as high as one million bucks!
You can set your own hourly rate or can directly negotiate with the parents. Besides, you can adjust your availability throughout the month or even for a particular day.
Right now, this app can only be accessed through your Facebook account, which they often check for safety purposes. It also assures that you get the highest preference if anyone from your Facebook friend list is looking for a babysitter.
11. BabysittersNow.com.au
Job Profile: Babysitting
BabysittersNow acts in quite a different manner if we talk about financial terms.
While most of the websites and apps that we have listed above charge a small token fee from the parents while they are completely free for babysitters, this particular app is completely free for the parents, although babysitters have to pay a one-time fee of $25 to join this platform.
Right now, this app is only available for the permanent citizens of Australia.
One of the best things about this platform is that there is very little job competition here, as most of the babysitters don't actually pay the joining fee. So, it will be easy for you to grab a job if you make an account here.
Right now, they offer babysitting jobs to the students, too. If you make a profile here, it will also appear in the Google search results, which will further increase your visibility.
12. WeNeedDateNight
Job Profile: Babysitting
WeNeedDateNight is now in its development and expansion stage, although it has a huge potential in the babysitting market.
Based in Canada, this app mainly serves in the Ottawa and Greater Toronto Area now. However, they have a plan for rapid expansion in the near future.
The initial application procedure is simple, although you need to appear for a video interview through Skype.
Once you complete the first steps, you'll be added to the roaster of their talented babysitters. They will then directly send you the available job notification, which you can accept or decline.
It is not too difficult to make around $1500 per month while babysitting through this website. Right now, they also accept teenage members residing in Canada.
13. Helpr
Job Profile: Babysitting
The USA-based company, Helpr, has emerged as one of the main contenders in the US babysitting market.
They currently accept teenage members to join their team, although you need at least two years of experience in the childcare industry to get selected. Besides, you need at least three references from already existing members about your childcare skills.
After the initial account creation process, you need to go through a telephonic screening, followed by an in-person screening. After that, you also have to go through complete background verification. Right now, this company only accepts an application if the person has a CPR certificate.
For your help, this site allows you to narrow your job search by filtering your locality or place preference. You can also set your own hourly rate before you actually start working for them.
14. BabysittersClub.co.nz
Job Profile: Babysitting
BabysittersClub is one of the best websites, easy and user-friendly for both parents and babysitters. However, this website is now only available in New Zealand.
Besides having their own website, they are now also planning to launch their app to make it easy for everyone to search for babysitters.
Even teenagers can apply on this website, although everyone would go through an in-person or telephonic interview before the final approval.
They do a proper background check for each applicant, which will cost you around $10. The average payment is around $18 per hour and can go as high as $30 per hour, depending on your expertise and experience.
Besides the usual hourly rate, they provide personal insurance worth $5 million to each of their babysitters. They currently deposit the earnings directly to your bank account.
Also Read: How Much Money Can You Make as a Teen?
Tips to Earn More from Babysitting Jobs (ages 11 and up!)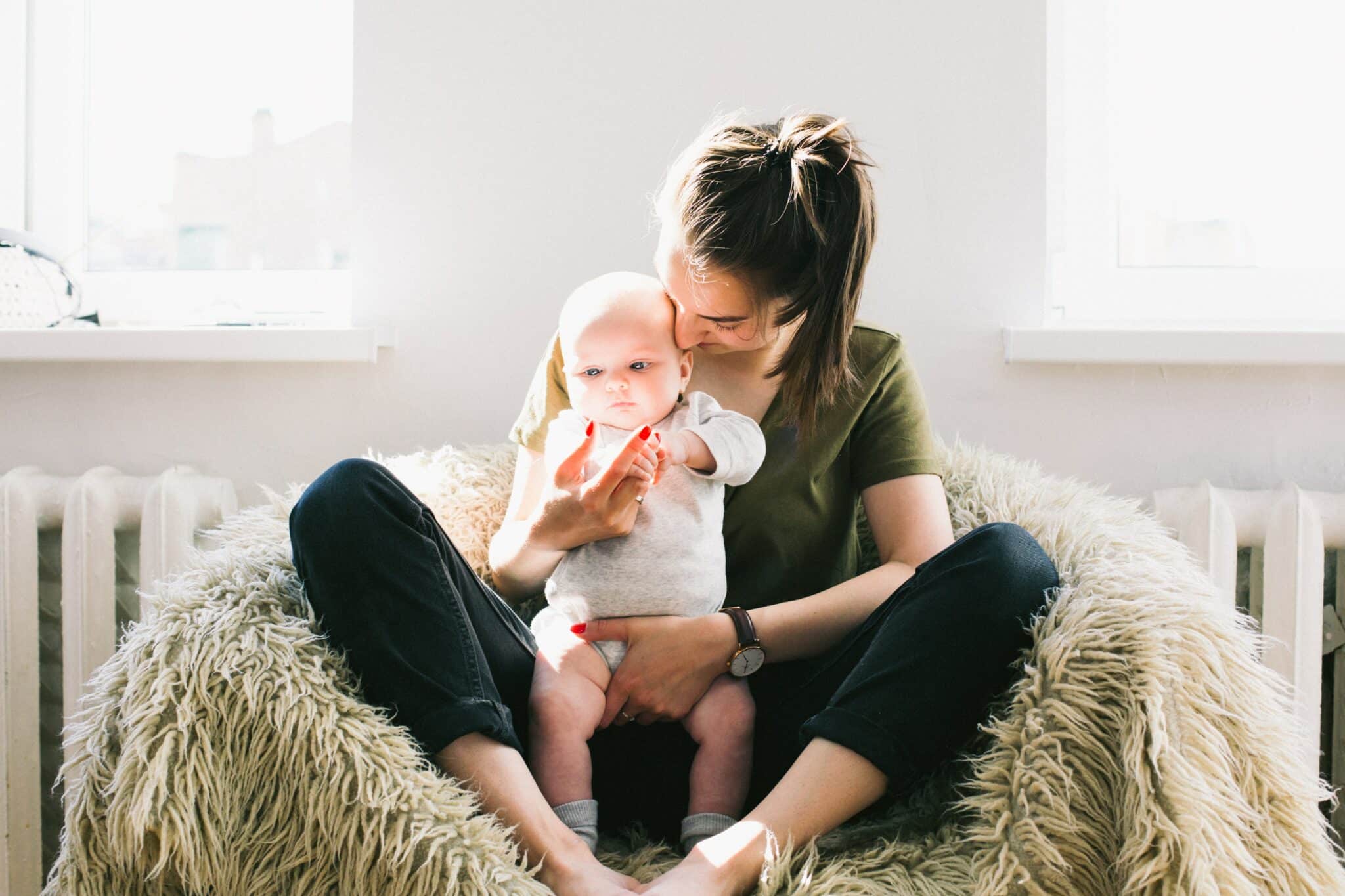 Before I tell you about the platforms where you can find babysitting jobs, here are a few tips that will help you start off as a babysitter and earn handsomely. Take a look!
1. How to Increase Your Potential to Earn More as a 13-year-old Babysitter?
Parents tend to pay more money to qualified babysitters who are trusted and can handle any situation in case of an emergency.
It is not very difficult to increase your hourly rate by $1-3 if you obtain a CPR certificate or complete a babysitting course from a reputed organization.
The Red Cross offers CPR and babysitting/childcare courses completely free of cost. What's more, you can start as early as 11!
Whichever state you are from, you can simply take these courses to increase your overall profile in the babysitting industry.
While the Red Cross course will teach you the basic techniques to become a successful babysitter, there are other advanced and specialized courses that are useful if you are planning to take it as a profession.
Babysitting Business Academy is one such organization that offers a course for the babysitter looking to impress more parents to land more jobs.
Their online course uses video, stories, actionable steps, and downloadable resources to help young people (ages 11 and up) get babysitting jobs. Each of their classes is 4-hour long and costs just $30.
While $30 may seem pretty big if you are a teenager and new to this industry, do remember that a single babysitting session will earn you much more than that.
2. How Much Should You Charge for Babysitting?
Depending on your work experience, babysitting skills, certifications, and license, you can charge anywhere between $3-$15 per hour. It will help if you have a CPR/First Aid certification or have gone through a babysitting training course.
Charges will also largely vary based on the state you are from. But, there is a simple calculation available by which you can determine your ideal hourly rate as a babysitter.
You first need to decide your base rate according to your experience. I would advise that you charge a base rate of around $5 per hour if you are a newbie in this field. Then, add a little less than your base fare per hour per additional kid.
Suppose you are babysitting a kid for $5 per hour, you can easily charge $8 per hour if you are babysitting him with his sister, too. And in the same manner, you can charge around $11 per hour if you are babysitting three kids at the same time.
Besides the number of kids, you can also increase your hourly rate depending on the care that the particular kid needs.
Suppose a child needs special care; then, you can easily ask for around $3 more per hour than your base rate.
You can also demand more if you are tutoring or driving them around, besides babysitting. You can even charge a little more if you are administering their medications.
3. How to Make More Money through Babysitting?
You can do additional jobs while babysitting to make more money. From picking up their toys to doing the dishes, you can go for additional jobs besides babysitting to increase your hourly income.
It is also advisable to do a little more work than usual to get a guaranteed call next time.
Suppose you clean the house besides babysitting; you are most likely to get another call pretty soon. Besides, a little extra help will easily convert an occasional client into a regular client.
Should a 13-year-old be Babysitting?
Babysitting as a 13-year-old might be a great idea, especially, if your personality, interests, and career goals are in sync with the job. There is a lot to consider before you choose this, starting with your level of comfort and liking for children.
However, if you are new at this, remember that babysitting is not everyone's cup of tea, and it is, in no way, an easy job.
And, while it is not mandatory, it is a good idea to get yourself trained as a babysitter and get certified to provide basic child care, as well as first aid, CPR, etc. In this way, you will always have an advantage over the other babysitters, even if you are as young as 11.
Eventually, you can use your experiences and lessons and build a career in the caregiver industry as a teacher, pre-school trainer, nurse, pediatrician, freelance caregiver, etc. But that's for the future.
For now, you can simply enjoy making some money and showing everyone what a responsible person you are – by babysitting!
Also Check Out: List Of Jobs for 15 year olds Near You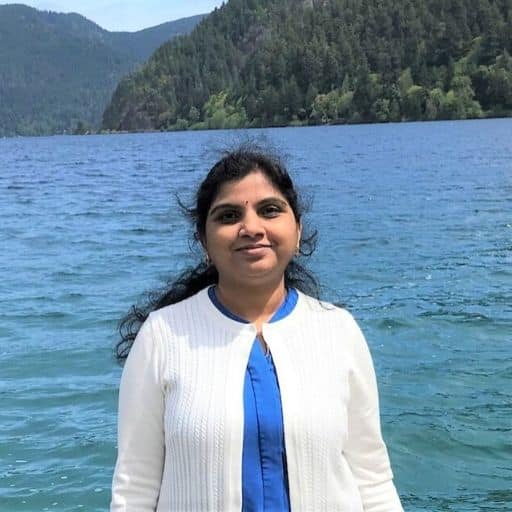 Howdy Folks, thanks for stopping by my blog.
I'm Swati, a proud mom, dedicated side hustler, full-time blogger, and a recognized millennial work-at-home expert. My expertise has been featured on esteemed platforms such as Forbes, CEO Blog Nation, Referral Rock, Vital Dollar, Databox blog, and many more. I have embarked on this incredible journey to share my firsthand experiences in the world of online income generation and to assist all of you in earning money from the comfort of your homes.
Join me in my mission to revolutionize the way we make money and achieve financial freedom. Trust me, it's not as challenging as it may seem!
Together, let's explore the boundless opportunities and pave our paths towards a prosperous future.