Are you a teenager who is considering babysitting as a money-making opportunity? Perhaps, it is time for you to think about how to become a qualified babysitter.
Almost every teenager's first job is babysitting. Is it because it's an easy job? No, not really. The only thing about babysitting is that this job has hardly ever needed any specific qualifications. Most young people just get hired on a word-of-mouth basis.
But now that times have changed, most parents want to hire a qualified babysitter. So, here's all that you need to know about becoming one.
Things that Babysitters Do
Do you have any idea regarding the job description of a babysitter? I remember a particular episode of Tom and Jerry, where a young babysitter is busy talking on the phone, while the cat and the mouse take care of the baby crawling and crashing into potentially dangerous situations.
However, the reality is nothing close. Let me close-caption for you everything that you need to do as a babysitter:
Take care of the child

Engage and play with the child

Help with studies

Take care of snacks

Put the child to sleep

Help with diapers or cleanup duty
In addition, you might even be required to help out with the transportation of a child to or from school or any other class he takes, and even perform a few basic household duties in the absence of the parents. In addition, it is part of the job to be alert about a kid's needs and troubles, and talk clearly about those with the parents, if and when necessary.
And, just like in case of any other profession, you need to eliminate all doubts from your mind before jumping into the profession. Start by introspecting a little.
1. Ask Yourself if You're Cut Out for Babysitting
During our teenage days, we often get advice from our parents to start babysitting to gather some first-hand work experience. For kids its seems the easiest way to earn money if you don't have any expertise in the academic field. But first, you need to decide whether you really want to jump into the world of babysitting.
It is one thing to consider someone's suggestion to try babysitting jobs. But, it is a completely different thing to find out if it is good for you, and vice versa. You need to find out if your personality, interests, and goals are in sync with the job.
For instance, do you want to pursue a career option that involves providing care to people – like nursing or teaching? Then, starting as a babysitter might be a good idea. Or, will you be interested in providing childcare or household services as a longterm business? Then this might be your stepping stone. Even if you see yourself as a homemaker and a stay-at-home parent, this could prep you for such a life.
Babysitting might be something you're planning on doing just as a side hustle and to earn some quick cash at a young age, and doesn't necessarily have to be aligned with your future plans. However, some people also fall for the idea of babysitting just so that they get the time to play with adorable kids. But, babysitting is quite painstaking – a job full of responsibilities. So, ask yourself twice if you are ready to take such responsibilities.
2. Think about your liking towards kids
Don't fall for the cute and adorable baby videos that you may have seen on YouTube. Most of the toddlers and babies require lots of attention throughout the session. You don't just need to watch them but also feed them, interact with them, clean up their mess, and answer tons of their (silly) questions with patience.
While young children need lots of interaction to keep them busy, infants or babies require much more than that. You often need to change diapers, as well, while babysitting them. So, it may seem quite a good idea to babysit an adorable little toddler; but in reality, there are several responsibilities involved. If you don't enjoy the company of the kids, then it will definitely not going to be an enjoyable experience for you.
If you really love kids and are ready to spend time with them, as well as take those responsibilities, then babysitting is the perfect job for you. But, if you don't enjoy their company and are not ready for the noise and mess, then it will become a miserable experience within a few hours.
3. Estimate the time
You definitely need to decide how much time you can actually invest in babysitting, as it takes around 4-8 hours per day. So, if you have your own responsibilities like homework or study assignment, then it might be a bad idea for you. First, you need to check your prior commitments, and then you can take a babysitting job for that particular day.
Figure out your free time that you can invest by looking at your calendar. Only then can you comfortably take the job with a stress-free mind to enjoy your time with adorable kids. It is also quite a wise idea to keep your weekend night free as the demand for babysitter grows during that time.
Parents often go partying and clubbing during the weekends, starting from Friday night. So, you need to make yourself available for the job during that time of the week to increase your chances of getting the babysitting job.
4. Decide upon the number and the duration
You may be quite comfortable with babies and toddlers. But, it is not a matter of joke to handle kids for a prolonged period of time. So, you first need to understand how many kids you can handle and for how long. This is likely to be influenced by your leadership skills. If you are bossy and yet understanding enough, then you can definitely handle more hours with more kids.
If you really think that you can't take good care of the kids if they are more in number or if the job hours are too long, then avoid those babysitting jobs that involve three or more kids at a time or go on for a long time. However, you can also bring your friend to babysit them in groups. And, you can split the earnings from that babysitting job.
You should start by taking jobs only from those parents who have a single child. It obviously depends on your own ability and interest. So, don't fall for the trap that you could earn more if you babysit three babies at a time. It can be painstakingly challenging to handle them at a time.
Also Read: 23 Flexible Weekend Jobs to Make Quick Bucks 2019!
Requirements to Become a Babysitter
Most babysitting jobs don't need any minimum educational qualification. Though some families prefer sitters aged between 16 and 18 years, companies look for only qualified and certified babysitters.
Reference

Qualifications & Experience

Certifications
Of course, you need to be enthusiastic and caring, with great communication skills and a strong sense of responsibility. But, these are soft skills that can help you sustain the job. Before that, you need to prove that you are employable.
Related Read: The top 24 qualifications you might need to become a Babysitter.
Here's How to Prep Yourself:
It is a good idea to start your journey by taking babysitting classes. For any job, prior ideas and skills are helpful. And, babysitting is no different, as it also involves time and skills to handle children properly. If you really want to make your babysitting experience enjoyable with kids and toddlers, then you should learn about some basic babysitting skills.
Join babysitting classes.
Taking babysitting classes will not only give you a fair idea about how to interact with toddlers but will also help you get accustomed to different situations that you might come across in the future. These classes will also prepare you mentally to face all kinds of surprises (or shocks), as well as earn the basic skills, from burping and changing, to putting the kid to sleep.
There are many ways to join the babysitting classes. You need to check out primary schools and hospitals to find if there is any babysitting class going on. You could also take advice from an experienced babysitter or a childcare expert. If no one is available in your locality, then ask for tips from your parents as they know much better than you.
You can also get in touch with the local Red Cross Office, where you can earn certifications in "Babysitting Basics," "Babysitting Training," and "Advanced Child Care." The Red Cross is a nationally-recognized and widely respected organization, so it is an excellent choice for babysitting training courses. Children as young as 11 years of age can get trained in babysitting at the American Red Cross. You can easily acquire a digital certification from this organization, which can be a great proof of your expertise.
Learn first aid, lifesaving skills, and child safety.
Kids, especially toddlers, love to stay busy with activities like jumping on and off the bed, climbing ladders, reaching for breakable items, etc. And, they often get hurt while doing these things. You might panic a lot if you see a sight of bruise or blood for the first time in a situation of any kind of injury.
So, it is a good idea to enroll in first aid and lifesaving courses. First aid course will teach you to deal with everything from cuts and bruises fractures and fevers. Lifesaving courses like CPR will give you sufficient confidence to handle any kind of medical emergencies and situation.
It is also important to learn about child safety, which can prevent things from going wrong. There are certain things you must know about; you need to be aware of choking hazards like pen caps, small toys, hard candies, etc. You shouldn't shake a baby, dress them too warmly, and be careful about many other things, to ensure their safety.
Get a Babysitting Licence
Babysitting requires you to take lots of responsibilities. And, you also need to gain the trust of the parents as they will leave their kids with you for a reasonable amount of time. Besides work experience and excellent references from their friends or work circles, it will help you to bag jobs if you're certified to handle children and are prepared with knowledge in basic healthcare.
You'll definitely have an added boost if you become a state-licensed childcare provider. Besides, these licenses also mean that you are now ready to become a small business owner that works towards the goal of good health and proper development of a small child.
There is no central license in the United States that you can obtain. Instead, all the states have different licensing bodies. For example, the DCFC (Department of Children and Family Services) and the DHS (Health and Human Services) are the governing and issuing authorities of Illinois.
The CDSS (Department of Social Services) is the license issuing body of California. If you are from Missouri, you can obtain this license from the DHSS (Department of Health and Senior Services). And, if you stay in Florida, then you can get it done from the DCF (Department of Children and Families).
They all have their own sets of rules and different licensing bodies in the childcare division. They all have different requirements before they issue a license. Most of the states have quite the same restrictions and requirements.
However, it is advisable to contact your state authority to know these details. You can contact the department over mail or phone, or can also visit their office physically to know about the application procedure.
Ask about the childcare business application from the respective department of your states. Once you meet the minimum age and educational criteria to obtain this license, you will then need to go through a criminal background check that will be conducted by your state agency.
After the initial inspection, an inspector will likely visit your house to check the location. This inspection will also be conducted if you are planning for a daycare center, to check if your premise meets the safety and health standard of your state. You can contact your state authority to know about the safety requirement so that you can tweak your place before the inspection.
Start by looking for babysitting jobs nearby.
Even after having all those skills that are necessary for any babysitting job, finding a good job can be quite difficult. Most of us get our first babysitting job through the network of our own family, neighbors, and friends. So, ask the people you know whether someone is looking for a babysitter.
You can also share the fact that you are available for babysitting on your social media accounts. Besides, you can reach your local community group or your nearby church to let them know about your availability. You can also reach out to various organizations if you or your parents are associated with any.
You can even ask for permission to pin your own advertisement in your local pediatrician's office or hospital. It is also a good idea to print some flyers and distribute them in your neighborhood. You can pin those flyers in your locality to let everyone know you are available for babysitting.
No one wants a job that pays peanuts, and babysitting is no different. Money is definitely an important aspect of the babysitting job as taking care of babies, especially with all the skills, is definitely not an easy job. So, you need to decide your rate first before grabbing a babysitting opportunity.
The national average salary for a Babysitter is $30,001 in United States.
The most basic rate is about $7 per hour in the US. This can eventually become $17-27 per hour. In fact, earning a minimum of $300 each week can be quite easy. The charge can vary, based on several factors, from the hours and number of children you babysit to your skills and experience. You can also ask your parents to decide a rate for you.
Primarily, the consideration should start at the number of babies you need to take care of at a single point in time and the duration of the session. Besides, the rates could go up if you have first aid or CPR certificates. If you don't have any idea about the price, then ask any babysitting expert in your locality about the ongoing rates in that particular neighborhood.
Know about child psychology and development.
Whether you want to take up work as a babysitter, become a primary teacher, or go into any childcare field, you should first learn about their development and psychology. This will help you not only with your work but also understand babies and toddlers much better.
There are several stages that a child goes through while he or she is growing. While a small baby learns basic things like rolling over and sitting up, a toddler starts learning new things like discovering their own house or playing with their toys. So, you need to know what suits a particular age group.
The requirements for babysitting of a 2-year-old and 5-year-old are completely different. So, it is very much advisable to gather some knowledge about the likings and psychology of the young ones to properly gel with them and also to enjoy your work.
Make your own babysitting kit.
You should invest a few bucks and a bit of your time to make your own babysitting kit bag with essential supplies that might come in handy. You should always bring the important things that you need during the babysitting to make your work easy. Besides, having the supplies will make you look professional and thoughtful.
Start with a small first aid kit with you during your babysitting time. You should also be ready with a cell phone to contact the child's parents and your parents in case of any emergency. Besides, you need a pen and a notebook that you might need to write down instructions that you get from the child's parents.
Besides the essential things, you can also carry some engaging toys, books, puzzles, etc., in your babysitting bag to make the babysitting experience more enjoyable. You should also bring your driver's license if you have one. Moreover, take some money with you in your kit bag.
Plan your babysitting activities.
To become a good babysitter, you need to keep the child engaged. And for that, you need to do much more than just to show up and sit beside the kid. The parents also expect a little fun time for their children in their absence. So, you need to assure the parents that the kid will have some quality time with you.
You need to figure out some ideas that will keep the kid entertained. You can ask the parents, too, to know about the likings of the kids. Besides, you can plan some activities that any toddler might enjoy. From scribbling and drawing to playing and solving jigsaw puzzles, your idea could be with anything that you and the kids both love.
Take the age of the kid into account before you are planning for any activity. Try thinking of activities that don't involve smartphones and TV, or video games and YouTube. You can actually ask any babysitting expert or even your own parents to get some idea about what a kid might enjoy.
Learn about the child and the family.
You need to know about the kid or toddler you are going to babysit. Additionally, you need to know the family of the child. It is quite a wise idea to spend a little time with the child's family before you babysit. The parents can be your main source of getting information about the baby.
Meet the family along with the child before you actually start your babysitting shift, so that the little one can know that you are not a total stranger. It will not just give you added confidence while handling the baby; the child, too, will feel relaxed if you meet the kid in the presence of his or her parents.
You can ask for a tour of the house to know which rooms are off-limit and which part of the house is perfect for sitting and relaxing. Besides, you can ask the parents to know about the likings and hobbies of that child. Moreover, you can get a clear idea about their food habits, sleep patterns, allergies, fears, etc.
Work on your leadership skills.
Babysitting is all about striking the right balance between being warm and being strict. You need to be communicative enough to show your enthusiasm and develop strong interpersonal skills to send your message across to children, as well as parents.
You first need to understand that you need to become the leader of the pack while babysitting. You are going to supervise the toddlers in the absence of their parents. So, you should take the leadership role. It is very important for you to make them understand that they should respect you and abide by the rules you set.
It is essential to sharpen your leadership skills so that the child strictly follows your instruction, or you might come across panicky in front of out-of-control kids. You should also develop the right kind of attitude to say 'No' to them while they are trying to go off the boundaries. But remember that being authoritative doesn't mean you have to be scary. You need to be warm and welcoming.
Besides handling the baby, the leadership skills will also help you to face awkward situations with their parents, as well. So, you also need to have the confidence to talk about your plans and the issues you face if the parents constantly come late, delay your payment, or act over-protective about the kids. Good leadership can let you survive in any situation.
Enhance your communication skills.
Besides your leadership skills, you should sharpen your communication skills before entering the field of babysitting. First, you need to go through a couple of interviews via phone or in person with the parents; only then can you expect people to give you the job to babysit their kids. Good communication skills will help you to convince them much easier.
With strong communication skills, you can always be confident while answering the questions which the parents might ask you, such as your background or qualification. Besides, you can bargain much better and harder with good communication skills.
And of course, the most important part of the job is to communicate with children. Remember that they are little human beings, and may often act irrationally. Some of them might have stranger anxiety, while others may just not be able to follow everything you're saying. And some kids are just spoilt. Either way, you have to be calm, warm, and yet, stern in your communication style.
Also Read:
Conclusion
First, you need to understand – no one is perfect. But, most of the people reach pretty close to perfection with time. So, don't judge yourself from your first-day experience in any babysitting job. It can go wrong no matter how well prepared you are. So, it would help if you build yourself to accept and adapt.
There is no such thing called "perfect babysitting", as the demand can vary on a kid-to-kid basis. But, you should be confident enough to deal with any situation that may arise during your time with the kid. Besides, you should trust your training if you already dome some babysitting course.
Don't panic if any awkward situation occurs with your or with the baby. Try to be focused and rely on your skills in any difficult situation. Besides, you should contact your parents as soon as you feel that something is not going according to your plan.
Babysitting is no easy job because children are not easy to handle. And, since you're joining this job as a teenager, you need to be safe. So, let your own parents know about where you are going for the interview and let someone trust drive you to the house to ensure your safety.
Check out: The requirements to become a babysitter at Sitters.com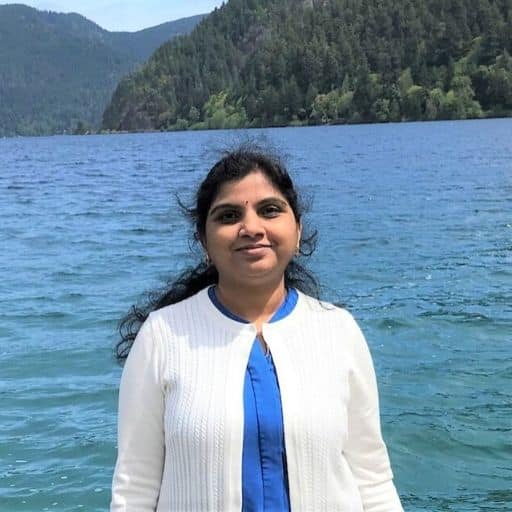 Howdy Folks, thanks for stopping by my blog.
I'm Swati, a proud mom, dedicated side hustler, full-time blogger, and a recognized millennial work-at-home expert. My expertise has been featured on esteemed platforms such as Forbes, CEO Blog Nation, Referral Rock, Vital Dollar, Databox blog, and many more. I have embarked on this incredible journey to share my firsthand experiences in the world of online income generation and to assist all of you in earning money from the comfort of your homes.
Join me in my mission to revolutionize the way we make money and achieve financial freedom. Trust me, it's not as challenging as it may seem!
Together, let's explore the boundless opportunities and pave our paths towards a prosperous future.