Are you a 14 year old with job enthusiasm? Maybe you want to pay for your education, surprise your friends with gifts or save some cash for the future. Lucky for you, there are plenty of jobs for 14 year olds that you can take advantage of.
Bearing in mind that the labor statistics indicate that teens aged 16 years are jobless, getting a job at 14 is vital.
Nonetheless, many employers hesitate to employ kids without ID cards for fear of child labor laws. Even so, there are jobs available that align with the laws.
Let's take a quick look at the labor laws before checking out the places and companies hiring 14 year olds.
1. What Laws Affect The Hiring Of a 14 Year Old?
Child Labor Laws:

This law protects 14 years minors from working in non-agricultural, manufacturing, mining, and any other hazardous sectors. Additionally, they limit their working hours during school and non-school days.

State Laws: Many states have enacted child labor laws, some of which may have a minimum age for employment that is higher than the FLSA. Where both the FLSA and state child labor laws apply, the higher minimum standard must be obeyed. Additionally, every minor must possess an employment and age certificate before getting into employment.
Federal Laws:

According to this law, you can work outside of school hours. Below are the work hours not to be exceeded by minors 14 and 15 years of age.
Schedule
Hrs/Day
Hrs/Week
Days/Week
Start – End Time

In-School Session

3 hours

(including Fridays)

16 hours

6 Days

7 a.m. – 7 p.m.

No In-School Session

8 hours

40 hours

6 Days

7 a.m. – 7 p.m. on any 1 day*
* except during the summer (June 1 through Labor Day) when the evening hour will be 9 p.m.
2. What's The Minimum Age To Get A Job In The US?
The minimum age to get a job in the US, according to the Fair Labor Standards Act Age Requirements is fourteen years. This, however, applies to jobs in the non-agricultural sector.
A 14 year old must, however, not work in hazardous zones and their working hours are also restricted.
3. How Do You Ask A School For A Work Permit?
As a homeschooling teenager, call the superintendent of your area and ask him whose signature to get. If that's hard to do or achieve, the local department might be of help, call them.
If they help, the working permit issuing officer will issue it to you.
4. How Many Hours Can a 14 Year Old Work?
While the law allows you to work for 3 hours during a school day, you can work for 8 hours on non-school days. During school weeks, you should work for no more than 8 hours, and 40 hours on non-school weeks.
5. What Is The Average Pay For A 14 Year Old?
According to the FLSA Minimum Wage, you should get paid not less than $7.25 per hour. This, however, is subject to change depending on the job at hand and the working conditions.
50 Jobs For 14 Year Olds [The Ultimate List]
In this article, you will learn about the various jobs for 14 year olds available for hiring right now. The average pay for each varies either per hour, per day, or per month.
Jobs Hiring 14 Year Olds Near Me
Nanny Jobs
Expected pay: 17 Per Hour
Nanny jobs can be fun jobs for 14 year olds if you make the kids feel free around you.
They'll love playing with you and do nearly everything that they would want with you. The kid's parents may prefer to leave you home with the kids or go out with you and the kids.
Regardless of where you're, your duties include;
Preparing, cooking, and feeding the kids

Ensuring the kids are safe while in and out of home

Ensuring they complete school assignments and parents' tasks
Related Read: 13 Companies Hiring Babysitters
Barista Jobs
Expected Pay: $12 per Hour
Looking for simple jobs for 14 year olds? You can do barista jobs. A company may hire you to provide the following services;
Welcome customers and answer their questions

Receive customers' orders and process them

Create awareness among customers of the new items or special offers

Prepare food and beverages and service customers

Receive payments
House Cleaning Jobs
Expected Pay: $15 Per Hour
Do you love ensuring that your home is clean, 24/7? Think of doing a house cleaning job. Your tasks may revolve around;
Dishwashing

Dusting, mopping, and vacuum cleaning your home

Sweeping and dusting

Emptying the garbage can
Typing Jobs
Expected Pay: $20 Per Hour
It's simple, your typing speed determines how much work you can do in a day and what your payment will be.
A company may pay you to type reports, meeting minutes, and the company constitution, among other vital documents. Understanding how to use Microsoft word is an added advantage.
Related Read: 10 Ways to Get Paid to Type Reports
Car Detailer
Expected Pay: $15 Per Hour
Teenage car detailers need to be more careful than a car washer. You need to go deep in cleaning cars to ensure they are perfect. This is the perfect deal for teenagers since employers pay well. The car must, however, be cleaned to shine, inside and outside.
Besides, you should learn to handle the equipment in the cars to avoid tampering or breaking them. You also need to learn where to use oil and where to use water.
Bike Mechanic
Expected Pay: $16 Per Hour
Do you know how to conduct a safety bike check, replace and clean the bike part as well as lubricate it? Start a bike mechanic job as a teen?
There are a lot of services you could offer apart from repairing bikes with brakes, tires, chains, and lights issues, among other things.
For example, ordering any bike parts on behalf of some clients. Then, sell them to your clients at a profit.
Fence Painter
Expected Pay: $13 To $19 Per Hour
If you're a creative 14 year old teen, you could start a fence painter job. Sounds like an easy job, right? No!
You must know how much paint you'll need to avoid running out of paint before you're done with the job. Consequently, you need to know the size of the fence and the material used to construct it.
Also, you must know the average time needed to successfully complete the painting task and finally, if you need to scrape it before repainting.
Golf Course Jobs
Expected Pay: $9 To $15 Per Hour
Apart from carrying clubs, there are a lot of services you can offer as a teen golf caddy.
Such include, making sure that the changing facility is clean and neat, assisting the groundskeeper in certain tasks as requested, and making sure that the club pro shop is well-kept and clean.
Depending on your abilities, you may also be a manager, maintenance staff, and stewards assistant.
Home Sitting
Expected Pay: Up to $31 Per Hour
Online jobs for 14 year olds at home include home-sitting. Many 14 year old teens are earning good money as housesitters. See, as a house sitter, there are privileges to take advantage of as long as your masters love and trust you.
For example, you eat what he eats and live in a good place. But what are your roles?
Make sure that everything is running smoothly

Taking care of the pets

Do general house cleaning and maintenance

Ensure that the home is secure from thugs
Teens who choose to offer the services even at night may earn more (up to $50 a day).
Related Read: 15 Ways to Get Paid to House-Sit
Customer Service
Expected Pay: $16 Per Hour
With a good hearing ability, a teen customer service representative receives and makes calls on behalf of the company.
You also respond to customer inquiries and complaints. If there be any pending orders, process them in the order they arrived.
Amusement Park Jobs
Expected Pay: $17 Per Hour
Amusement park jobs include;
Being a merchandiser

Be a game attendant

Be a lifeguard if the park has a swimming pool

Assist sales representatives and cashiers

Entertain attendees among others
Seeing that there are many departments, you could work in any of them.
Photographer
Expected pay: 27 Per Hour
Do you have a camera? Take your camera and start work immediately. How? Upload pictures and let clients buy them.
As a teen, you need to have a Shutterstock for the purpose of knowing the most sought pictures so as to take such. Nevertheless, a lot of photography is required, so you need excellent skills to grow your clients and earn a considerable amount.
Related Read: Sell Photos On Stock Photography Sites
Animal Jobs
Expected Pay: $15 Per Hour
The animal teen attendant walks pets, feeds them, bathes, and plays with them. Ensuring the animal gets enough sleep, checking on their health, and calling the vet when the animals are unhealthy is part of your work.
Besides, you need to operate the kennel or any other animal shelter and ensure it's clean.
Music Jobs For 14 Year Olds
Most teenagers love listening to music.
If that is your case, why can't you make money as a teen music reviewer? Your work as a teenage reviewer is to listen to the upcoming musicians and tell them the changes you think they should make before releasing their videos to the public.
Websites like Slicethepie pay users to listen to and review music.
The compensation varies from $0.02 to $0.20 per review, with a bonus of up to $0.10 for certain evaluations. You are paid via Paypal once you have accrued at least $10 in earnings.
However, your work must be top-quality. Also, the review must be edited and handed over to the producer for any changes.
On the other hand, teen musicians can earn up to $20 Per Hour
Related Read: Get Paid to Listen & Review Music
Places That Hire At 14
Here's a quick list of places where you can find good jobs for 14 year olds. More of them are covered towards the end of this article.
Online Jobs For 14 Year Olds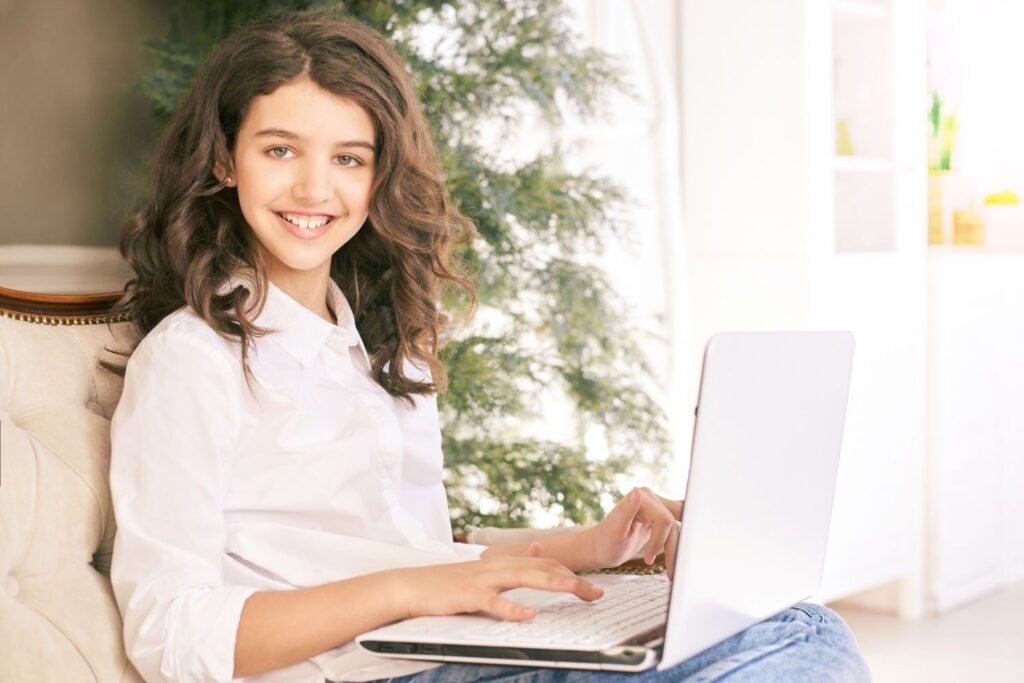 Online Tutoring Jobs
Expected pay: $20 Per Hour
What can you do better than other 14 year old girls and boys? It can be anything; classwork, games, or computer skills among others.
Besides, online lessons are the best first jobs for 14 year olds. You can offer to tutor each of the teens at a fee. One great advantage of tutoring your age mates is that you'll also be strengthening your bond as you spend time together learning.
Better still, you can go a level higher and create a Kids' YouTube channel if you get many students. This could be a great way of earning passive income.
What's more? You could earn from this channel even in later years.
Related Read: Get Paid to Tutor Japanese Kids
Data Entry Jobs
Expected Pay: Up to $18 Per Hour
You can earn from transferring data from different files. Companies need file transfer regularly and this can be a great opportunity for you.
Even so, a teenage data entry specialist needs to know how to copy and paste information from one file to the other.
Nonetheless, you need to incorporate a high typing speed and have a deep concentration on your work.
Related Read: Get Paid for Legit Data Entry Work
Video Editor
Expected Pay: $18.13 – $31.77 Per Hour
Do you have a computer? Consider becoming a video editor. After video shooting, videos need to be edited and that's where you come in. You can edit videos for individuals or companies that need help in editing their videos.
Moreso, artists make videos and lack time to edit them. Besides, sometimes a client might have different videos and audios that need to be assembled into one quality video.
Why not grab this opportunity? Simply, use your computer to edit the pictures and adjust the voices to make the video perfect.
Web Developer
Expected Pay: Up to $29 Per Hour
Nearly every business need a website due to advancement in technology. Therefore, this is a lucrative job for a 14 year old teen.
Though you must not be excellent in coding, you need some knowledge of HTML to develop websites.
Game Player
Expected Pay: $2 to $1500
Do you love playing games? I bet you do!
If so, I have something intriguing to offer you. Interestingly, you can now make some money in just a few minutes of your time. There are numerous apps that pay instantly to Paypal.
A good example is Lucktastic. Rated 3.9-star by over 340k reviewers, this app is a pretty popular one. When you play fun scratch card games, you get to win cash prizes, rewards, gift cards, as well as real money rewards.
Besides playing games, you can also enter sweepstakes and contests for more opportunities to win real prizes, rewards like gift cards, amazing getaways, hot brand items, and more!
Most rewards range from $2 to $1,500, while the larger cash prizes are worth over $5,000 and more. To win, you'll need to have a registered account.
Scratch and win prizes with Lucktastic
Game Tester
Expected Pay: $9 USD for a 15-min Play Test
Are you looking for the best part-time jobs for 14 year olds? Why not just team up and play games online? In the last few years, games have also turned out to be a career many make money out of.
You can now, get paid to play short demo games and review them with Playtestcloud. To participate, you must pass a non-compensated qualifying exam. After you've passed the test, the platform encourages you to take part in playtests.
It's advisable to keep your profile up to date, especially if you're using a particular device. A $9 USD reward will be given for a 15-minute playtest.
Become a PlayTestCloud Game Tester
Summer Jobs for 14 year olds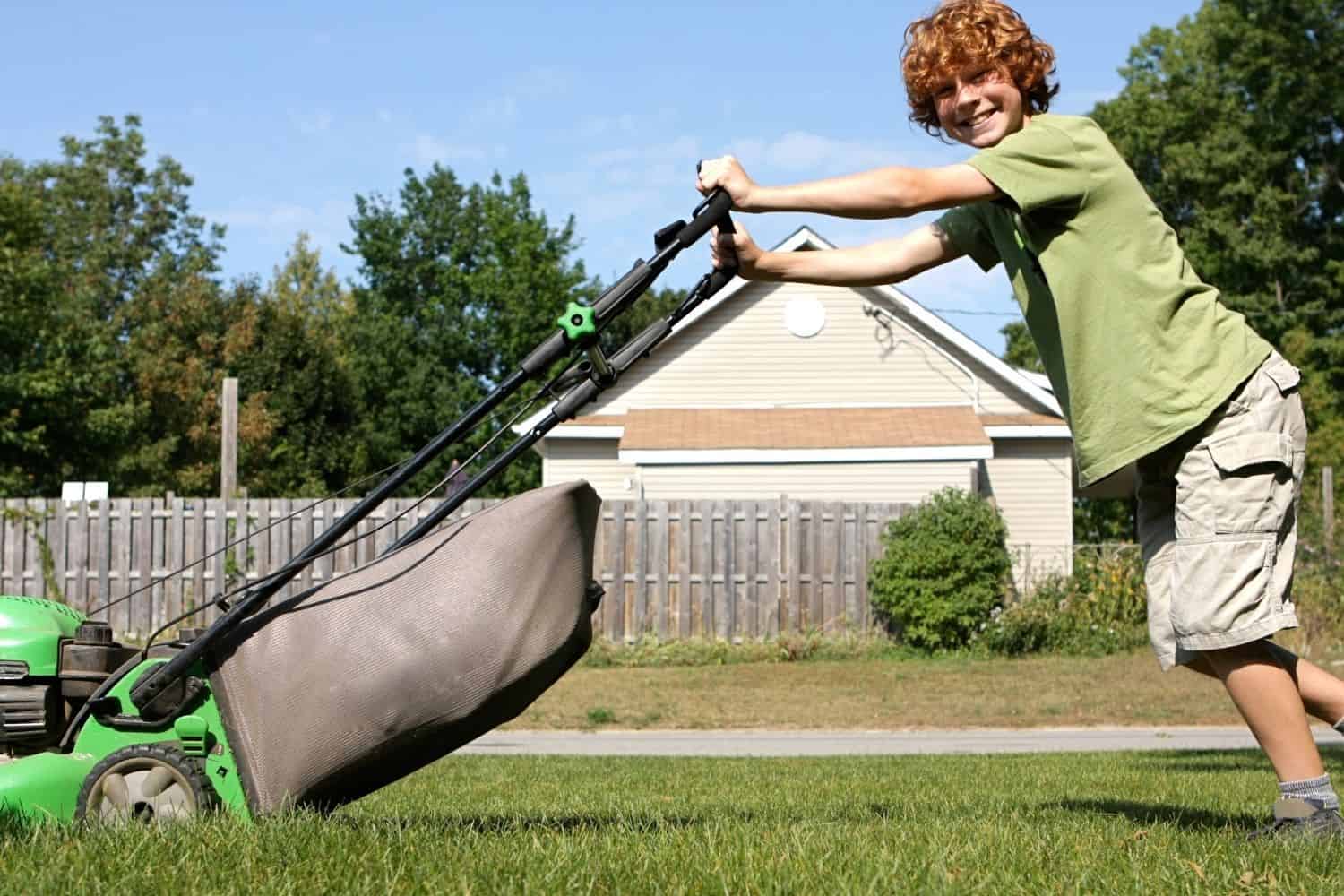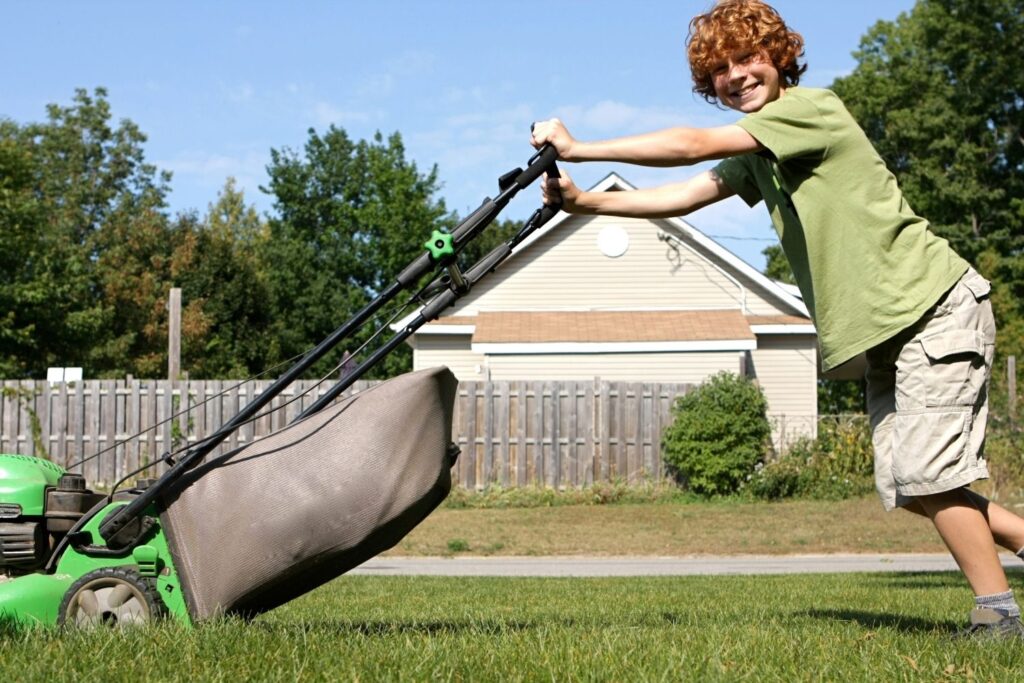 Lawn Mowing
Expected Pay: $10 To $13 Per Hour
While lawn mowing is among the most lucrative jobs a 14 year old can do, you must be strong enough and extra cautious to handle heavy machinery.
Your responsibility involves;
Cutting grass

Trimming bushy hedges

Removing snow and dead leaves

Assisting arborists
Cashier Jobs For 14 Year Olds
Expected Pay: $11 Per Hour
Cashier jobs are among the well-paying jobs for 14 year olds. Your role includes greeting clients and answering their queries about the store policies as well as merchandise. In some cases, you may be called forth to process returns as well as exchanges.
Accepting credit cards from customers and cashless payments may also be part of your role. Plus, receiving checks and merchandise money.
Gift Basket Creator
Expected Pay: Up to $25 Per Hour
Make holidays and weekends more exciting for others by creating gift baskets for them.
With creativity being the primary skill, you could create gift baskets for birthdays, Christmas, baby showers, and bridal showers, among others.
To earn even more, buy gifts and wrap them for your customers.
What's more? You can sell your gift baskets to people around you or online by creating an Amazon or eBay account.
Restaurant Jobs
Expected Pay: $15 Per Hour
As a restaurant attendant, your responsibilities include;
Welcoming customers and responding to their questions

Receiving orders and serving food and drinks

Cleaning the tables and arranging the restaurant

Cleaning utensils among other jobs
You could be working during the day or night shift.
Legal Jobs
Expected Pay: $21 Per Hour
Build your legal future career today by doing a legal job as a teenager. How? Look for a job in a legal office as a receptionist or an office messenger.
Else, if you're good at solving conflicts between peers, apply for the peer review board in your school. Help the teachers decide the best disciplinary decisions.
Illustrator
Expected Pay: $21 Per Hour
If you're good at programming and drawing, there's some good news, you can make money as a teen illustrator.
Using drawing software, such as CorelDRAW, you can create images to be used in magazines, kids' books as well as comic books.
Other software to consider include;
DrawPlus

Krita

Epic Pen

YouiDraw Drawing

Adobe Photoshop CC

MyBrushes Paint for Mac among others
Learn how to get paid to draw as a young artist
Pet-Sitting Jobs For 14 Year Olds
Expected Pay: $15 Per hour
Caring for pets isn't only fun but also a way for a teen to earn money. Besides, it's easy as long as you love bonding with animals.
Your roles will include;
Caring for the pets

Feeding them

Taking them to the vet for medical checkups

Walking them
Fast-Food Jobs For 14 Year Olds
Expected Pay: $15 Per Hour
Food gives us life! What's more? You can set up a fast-food shop nearly anywhere as long as there are many people.
Even so, taking advantage of places that have many people such as near schools, hospitals, and churches among others is a great way of increasing your chances of making sales.
Packaging food in containers makes it easy for people to buy your food and eat it away from your pitched tent – thereby, creating room for more clients.
High-Paying Jobs For 14 Year Olds
Singing Jobs
While singing is therapeutic, it's also a great way for teens to make money. Besides, this is something you can do online or one on one.
Besides, it builds your confidence and prepares you for a great singing career in the future when you can expect to get paid up to $76 Per Hour.
Mobile App Developer
Expected Pay: Up to $48 Per Hour
The biggest percentage of mobile users extract information from apps. As a teen, make use of the opportunity to develop new apps on mobile and earn a living.
What's more? You can develop a gaming app and cause people to download the app.
However, one thing you must do is to make your app popular by advertising it. Be creative enough to attract companies that need apps for easier communication with their workers.
Voiceover Specialist
Expected Pay: Up to $37 Per Hour
As a voiceover specialist, you'll be providing voiceovers for people looking for voiceovers for a phone system, video, or audiobook. Thankfully, you can work from anywhere.
Simply create a profile on Upwork and Fiverr and start looking for clients. A few tools are, however, necessary for this task.
For example, you need a computer and a good microphone. Install the best recording software on your computer. Such software includes:
Studio One

GarageBand

Logic Pro

Audacity

Online Voice Recorder, among others
Also, create great samples to share with new or aspiring clients.
Related Read: 12 Best Voice Artist Jobs for Beginners
Animator
Expected Pay: Up to $30 Per Hour
Animation involves drawing pictures that appear to be real. Teenagers can work with computers to make money out of the skill.
You might decide to animate videos in movies, TV shows, company websites, and any other that clients request.
Also Read: Cash App for Teens
VA Jobs
Expected Pay: Up to $32 Per Hour
As a teen virtual assistant, you help in simple tasks such as email management, data entry, transcription, running simple errands in place of the management, and making and receiving office calls.
These, however, aren't the only tasks you can do. The management can decide to give you other available tasks such as printing and laminating vital documents among others.
Nonetheless, you might have to discuss with your employer about working hours so that you can have a good schedule for your classwork and work.
Related Read: 12 VA Jobs for Young Enthusiasts
Weekend Jobs For 14 Year Olds
Lemonade Salesman
Expected Pay: Varies Based On The Number of Sales and Customers
Hot days are not fun for most people and giving them a reason to be out on hot days would be great. Selling lemonade is one way of achieving this.
Thankfully, the more you sell lemonades, the more your profits increase. Better still, if you're good at offering good customer service while selling the drinks, your business could get more clients every day.
Why not, take the help of your 13-year-old sibling or your parents to run the show?
Also Read: Jobs 13 Year Olds are Permitted to do
Jobs For 14 Year Olds With No Experience
Textbook Seller
Expected Pay: $7.25 To $13.35 Per Hour
You mustn't be an expert to sell books. Simply create a website where you can list the books you're selling. Make the prices favorable but ensure you're making good profits. After all, your business needs to grow.
In case of a purchase, please deliver the books on time. Ensure you have enough books so as not to run out of stock and your business could be the next book supplier in town!
Related Read: Get Paid to Flip Old Textbooks
Farm Hand
Expected Pay: $10 To $15 Per Hour
Farm handwork is not a task you can do online as it requires you do the jobs manually. Depending on your employer, you could work only on the farm or with animals.
Also, you do jobs manually or with the aid of machinery. Some of the jobs you'll be doing include;
Feeding animals

Milking

Helping animals during birth and caring for their newborn

Caring and looking after sick animals

Ploughing fields

Spreading fertilizer

Harvesting crops, among others
Farm Worker
Expected Pay: $10 To $15 Per Hour
Farm teen workers entirely do farm jobs such as managing the farm. Like a farmhand, you could do jobs such as planting seeds, applying fertilizer, ploughing the farms, and spraying crops.
Sadly, farm jobs are seasonal as you'll be planting in some seasons and harvesting in others. Still, in other seasons you'll only be taking care of the plants by removing the weeds.
Even so, farm work could earn you more money if your farm manager loves your work. He can give you more part-time jobs that could attract extra cash.
Become a Mascot
Expected Pay: $18 Per Hour
If you love entertaining people, you're probably going to make good money as a mascot.
As a mascot, though, you'll be wearing heavy suits, when entertaining your audience. You can get jobs in sports such as MLB, football, and NBA among others.
Other places you could consider looking for jobs include amusement parks. However, this could be a tiring job or fun depending on if you love photoshoots. Why? Most kids and adults will request to have photos with you.
Shoe Shiner
Expected Pay: $15 Per Hour
A shoe shinning job may not be a great option for most, but it definitely is another great way for teens to make money.
However, most of the famous presidents, for example, the president of Peru were once shoe shinners! You heard that right. Excited already and ready to get started?
What do you need? Shoes shinning kit with;
Shoe polishes

Cloths

Brushes

Shoehorns

Waxes

Leather protectors

Daubers
Newspaper Delivery Jobs
Expected Pay: $11 Per Hour
Is traveling your other hobby? You can earn money while traveling by becoming a teen newspaper deliverer. You could deliver newspapers to homes or offices.
Depending on the agreement you have with your clients, you could distribute newspapers to them every day or twice per week. For others, once a week could be enough. It all goes down to their newspaper subscription plan.
Retail Jobs For 14 Year Olds
Expected pay: $14 to 15.35 Per Hour
Some customers, especially in big shops often get mixed up when looking for the products or services they need. Jobs at age 14 include retail jobs. Here, you should be receptive to customers by greeting them.
Also, you should help them know where to get the products they need within the store. Where customers need answers, you're the person to answer them.
Car Washer
Expected Pay: $10 To $12 Per Hour
Start making money as a teen car washer if you have no other job. You only need a hosepipe, a washing towel, and soapy water to wash cars. As always, you must do a commendable job to bring back your customers.
Some extra services like vacuum cleaning cars can add value to your work. You must, however, be willing to get wet while cleaning.
Therefore, working in a car wash that is open is vital as that helps to keep warm in cold seasons.
Part-Time Jobs For 14 Year Olds
T-shirt Designer
Expected Pay: $15 Per Hour
Are you a teen with great creativity that you want to convert into money? Start a T-shirt designer job. Sell these designs to T-shirt companies so that they can print them on T-shirts before selling them.
To be a successful T-shirt teen designer, you must know how to use photoshop. Bear in mind that the quality of the designs is what determines how successful you'll be.
Logo Designer
Expected Pay: $29 Per Hour
Are you good at blending colors and playing around with shapes and fonts? A logo designer job could suit you.
Every company needs a logo as it is what represents it to the public. Nonetheless, you need to understand the company's theme and the message its logo should have.
Discussing the letters to use, color, and shape of the logo with the management before starting is vital.
Fashion Blogger
Expected Pay: $29 Per Hour
You can start and manage a fashion blog today since these are jobs 14 year olds can do especially if they love keeping track of the latest fashion trends.
The best part is that you don't need much content instead, pictures will speak a thousand words on your blog.
What to blog about? Fashion current trends, tricks as well as tips.
Related Read: How to Start a Blog [Ultimate Guide]
3D Modeler
Expected Pay: $24 Per Hour
From churches, schools, and companies, 3D has become a requirement that most are using to advertise their services and make their premises look attractive. Website owners, gamers, engineers, and scientists are also among those looking for a 3D modeler.
To be a teen 3D modeler, you must have excellent computer skills. With this skill, you need to convert objects so that they appear in 3D.
Model
Expected Pay: $25 Per Hour
In the modern days, modeling isn't just about catwalking. No! Companies, especially those that manufacture dresses, suits, and gowns are looking for models.
These and other companies are using modeling as a way of showcasing their latest products and marketing them.
Interestingly, car companies and furniture dealers are among the companies that need models to help showcase their products.
Winter Jobs For 14 Year Olds
Garage Cleaner
Expected Pay: $10 To $15 Per Hour
As a teenage garage cleaner, your work involves repairing a garage, cleaning and organizing it, and generally inspecting it to ensure everything is in order.
Be ready to move heavy tools around the garage as you try to keep it neat and clean. This also means that you should have an apron to protect yourself from oils and dirt.
Sadly, not many people may hire garage cleaners especially if they have teenage kids to help around.
Garage Sales Assistant
Expected Pay: $10 To $15 Per Hour
Are you a responsible teen who can handle a lot of money yet remain faithful? You may fit well as a garage sales assistant. Here, you help garage sales representatives to organize as well as keep neat the yard sale area.
In addition, you need to assist them to carry all the products that are on sale to the selling zone. You may also be requested to sell the clients' products. Still, if they trust you enough, you should receive payment on their behalf.
Household Assistant
Expected Pay: $17 Per Hour
Do you love looking after pets, doing laundry tasks, and organizing projects at home? Well, these are jobs that hire 14 year olds and can give you good money by offering the same services to others. Some of the tasks you may be entrusted with include:
Calendar maintenance

Caring for pets

Sending emails, bookkeeping, and filling

Scheduling maintenance tasks

Preparing meals

Doing grocery shopping

Organizing households, among others.
Best Job Finder For 14 Year Olds
To save you the trouble of hunting for a teen's job, here are great places to find jobs, even babysitting jobs for 14 year olds.
Tips For Getting Hired At 14
To be successful in your job hunt, here's how to get ready for it as a 14 year old.
Discuss your job hunt plans with your parents

Check the child labor law governing your country

Adequately prepare for the job

Prepare an excellent resume

Share your job hunt on your social media

Decide what to wear on the interview day

If you don't get rejected, prepare for the interview(s)

Believe in yourself during interviews

Follow up with the potential employer
Also Read: 19 Ways to Make Money as a High School Graduate
Places That Hire at 14
The following companies hire kids as young as 14 years old!
However, you'll have to check with your local store first because the child labor laws for each state laws vary.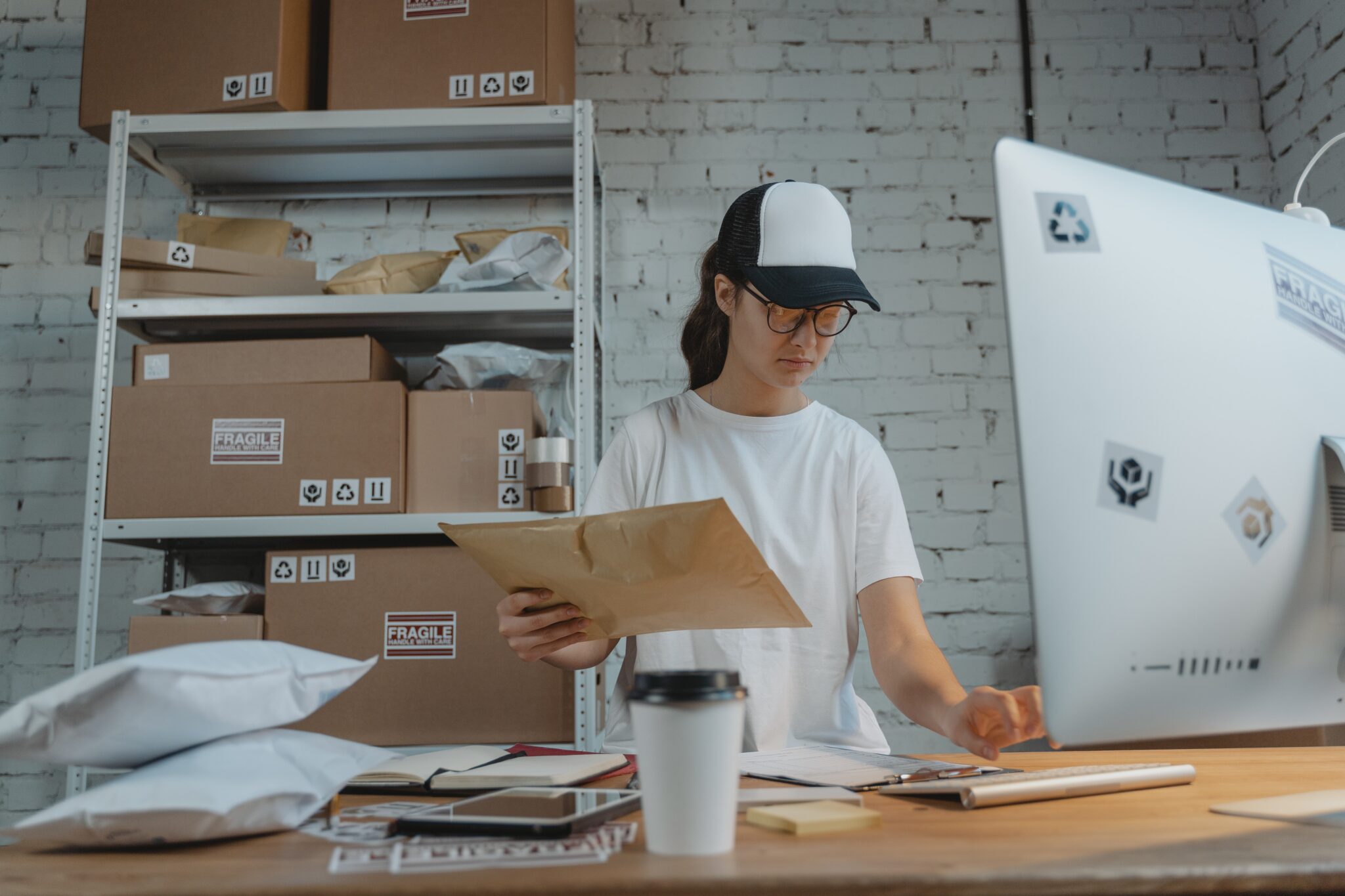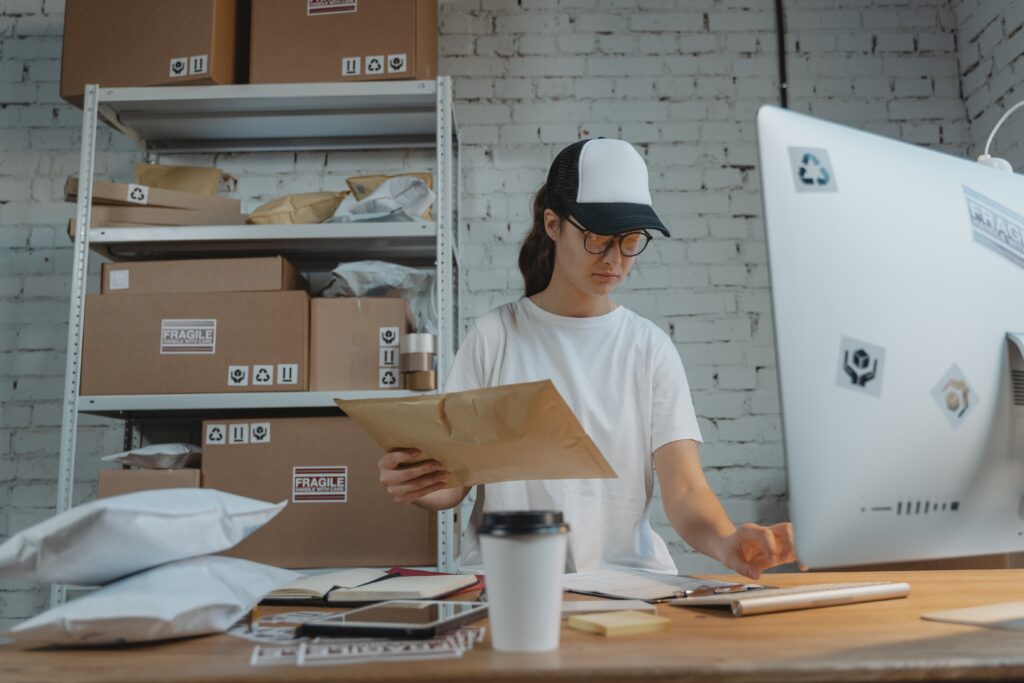 1. Publix Supermarkets
Publix is one of the largest supermarkets currently available in only 7 states of the United States that hire 14 year olds as cashiers, floral clerks, or service desk clerks. Besides, it has a record of being one of the fastest-growing companies in the US.
Check out jobs with Publix Supermarkets
It's a renowned fast food outlet governed by the labor laws of the US. They have over 14,000 store locations in the United States alone.
McDonald's Hiring 14 Year Olds across all levels, from Crew team members to Management.
Check out jobs with McDonald's and get hired at 14.
3. Baskin Robbins Jobs For 14 Year Olds
Baskin Robbins is a world-renowned ice cream chain with 31 flavors of deliciousness to choose from and thousands across the country.
They have opportunities available for teens as young as 14 who love great service, fast pace work environment–and an opportunity at getting trained on how they do things right here!
Check out jobs with Baskin Robbins
4. Pizza Hut
Uhaul is a one-stop rental company in America for moving equipment and storage based in Phoenix, Arizona, in the US. This company offers trailers, trucks, and any moving service you need for a smooth and safe relocation.
Check out jobs with Uhaul
5. AMC Jobs For 14 Year Olds
AMC is a movie exhibition company and the most significant movie theatre company globally. Teens can find jobs as ticket sellers, concessions workers, ushers, and theater cleaners after each show.
If you are a movie lover and want to work at one of the most popular places in America, AMC jobs might be an excellent place to look.
Check out jobs with AMC Theaters
6. Starbucks
Starbucks is a multinational group of coffeehouses and roastery reserves in Seattle, America.
It's among the most successful companies worldwide due to its excellent performance in the coffee shop business and its ability to change our perspective toward the shops.
You can get started as a Coffee Shop Barista or an intern at a local Starbucks store. Check out the internship opportunities for teens at Starbucks
7. Walmart
Walmart is an international retail corporation headquartered in Bentonville, America. It operates various discount department stores that hire at 14, for example, grocery stores.
The company promises value and convenience to its millions of customers all over the world through innovations.
Check out the career opportunities at Walmart
8. Lunds And Byerlys Jobs for 14 year olds
Lunds and Byerlys is a supermarket operator dealing with foods. The company takes pride in exceptional food, amazing value, and incredible experience.
Check out the career opportunities at Lunds and Byerlys
9. Burger King Hiring 14 year olds
Burger King, one of the American fast-food juggernauts and the second largest globally, is another company that hires 14 year olds.
Teenagers can apply for the position of shift coordinator, team member, or general manager. However, you can only work here if you stay in the US.
Check out the career opportunities at Burger King
10. Dairy Queen Hiring Age 14
Looking for ice-cream shops hiring 14 year olds near me? Dairy Queen is ice cream and fast-food American restaurant operating under the International Diry Queen.
As a 14 year old, you can apply for the position of a team member, server, manager, or deli cook.
Check out the career opportunities at Dairy Queen
12. Kroger Hiring Age 14
Kroger is an established retail behemoth with supermarkets and multi-departmental stores in the US.
Possible employment positions for a 14 year old include a candy clerk, cherry picker, deli counter attendant, food service assistant, and store associate.
Check out jobs with Kroger
13. Chick-fil-A
Chik-fil-A is one of the most successful American fast-food restaurants with a monopoly on chicken sandwiches.
Positions available for 14 year olds include; a student food service worker, a team member, or a salad artist.
Check out jobs with Chick-fil-A
14. KFC
KFC has an extensive global reach with over 4,400 locations in the U.S and 22 thousand worldwide. They hire workers as young as 14 year old for positions such as customer service providers or cleaning crew members to keep their facilities running smoothly.
Check out job opportunities at KFC
15. Safeway
Based in the US, this supermarket is widely known for offering a wide variety of services.
As a 14 year old you could consider applying for jobs such as grocery bagger and cart runner.
Check out the job opening at Safeway
Also Check Out: Places that Hire at 15
Jobs that Hire at 14 Near Me: FAQs
1. What Jobs Pay The Most At 14?
Labor statistics show there are more than 15 jobs that hire at 14 near me which pay the most. These include a lifeguard, dishwasher, host/hostess, dog walker, and more. These jobs make teenagers independent and experienced, laying a firm foundation for their careers.
2. At What Age Can Someone Be A Lifeguard?
According to Child Labor Provisions of the FLSA, someone can be a lifeguard at the age of 15 or above. So, you aren't permitted to work as a lifeguard at the age of 14! The American Red Cross is the body that certifies qualified individuals where you have to provide age proof and a work permit during the application stage.
3. When You are 14 with a Work Permit, Can You Get a Job At a Fast-Food Restaurant?
Yes, when you're 14 with a work permit, you can get a job at a fast-food restaurant. According to the Fair Labour and Standard Act (FLSA) rules, teens aged between 14 and 15 years are allowed to work for restaurants during non-school hours.
4. What Types Of Work Is Someone Under 16 Not Allowed To Do?
According to the FLSA Child labor laws, kids under 16 (14 and 15 year olds) are forbidden from engaging in hazardous occupations which include:
Manufacturing and working in workrooms where goods are manufactured

Mining and working in workrooms where goods are mined

Processing and working in workrooms where goods are processed

Operating, tending setting up, adjusting, cleaning, oiling, or repairing power-driven machinery

Cooking and Baking

Work in freezers or meat coolers

Preparation of meats for sale

Working in or about boiler or engine rooms

Maintaining a building, establishing machines or equipment

Operating a motor vehicle

Working as a vehicle helper

Loading a motor vehicle

Catching or cooping poultry for transport to sale or to market

Transportation of people or goods

Warehousing and storage

Communications

Public messenger

Youth peddling

Advertising by holding signs, waving banners, or wearing costumes

Construction/Demolition/Repair

Using ladders, scaffolds, or other similar equipment

Outside window washing
5. Can You Get A Job At A Book Store At 14?
No, you can't get a job at a book store at 14. Why? You must be 18 years or above to apply for a bookstore job. At this age, you're able to handle the cash register to sell books.
Conclusion
Are you willing? As a 14 year old it's possible to make money. Your skills, passion, as well as availability, determine which jobs to do. Also, based on the type of job you do and its pay, you could make anything between $5 to $500 per day or more.
However, avoid doing any job before discussing it with your parents or guardians. Also, always consider the child labor laws governing your country.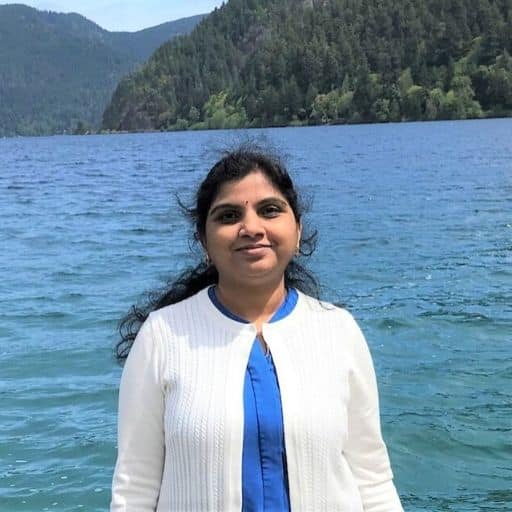 Howdy Folks, thanks for stopping by my blog.
I'm Swati, a proud mom, dedicated side hustler, full-time blogger, and a recognized millennial work-at-home expert. My expertise has been featured on esteemed platforms such as Forbes, CEO Blog Nation, Referral Rock, Vital Dollar, Databox blog, and many more. I have embarked on this incredible journey to share my firsthand experiences in the world of online income generation and to assist all of you in earning money from the comfort of your homes.
Join me in my mission to revolutionize the way we make money and achieve financial freedom. Trust me, it's not as challenging as it may seem!
Together, let's explore the boundless opportunities and pave our paths towards a prosperous future.