Want to sell your photos online?
Have plenty of stock photos, that you want to sell off? I love photography too and carry my camera, wherever I go, snapping shot after shot, hoping at least one would turn out to be perfect!
If you're a professional photographer, and know-how to shoot stunning pics, every shot of yours will be picture-perfect and these kinds of images are what brands/companies/websites looking for.
And, trust me you can easily cash in $100 per image selling your images online.
Stock Photos are a great source of passive income, as long as you don't offer exclusive licensing rights to websites.
Though 'Exclusive Licensing' helps make more money selling your photos, it restricts you from selling the same elsewhere.
How to Sell Photographs Online?
Nowadays there are many websites that pay to sell photos, vectors, illustrations, audio, and video clips online.
The opportunities are endless, as long as you have your own 'stunning photos with clear copyrights' in models, culture diversity, technology, fashion, food, travel, portraiture, lifestyle, architecture, beauty, business, and more.
Here's what you need to 'make money selling photos':
A quality DLSR Camera within your budget to take professional photos or at least a SmartPhone

A great lens

A tripod

A memory card, and finally a contributor accounts in some of these best Stock Photography Sites
This cool photography kit comes with some groovy gadgets that come in handy, making it a great value for someone just beginning to learn photography.
21 Best Platforms to Sell Your Photos Online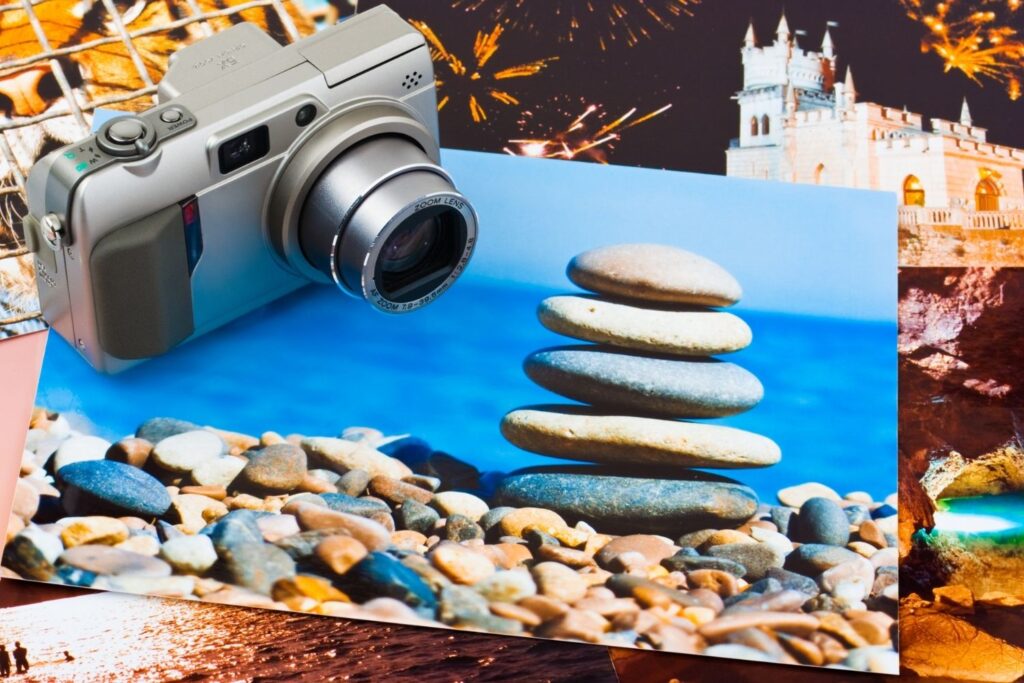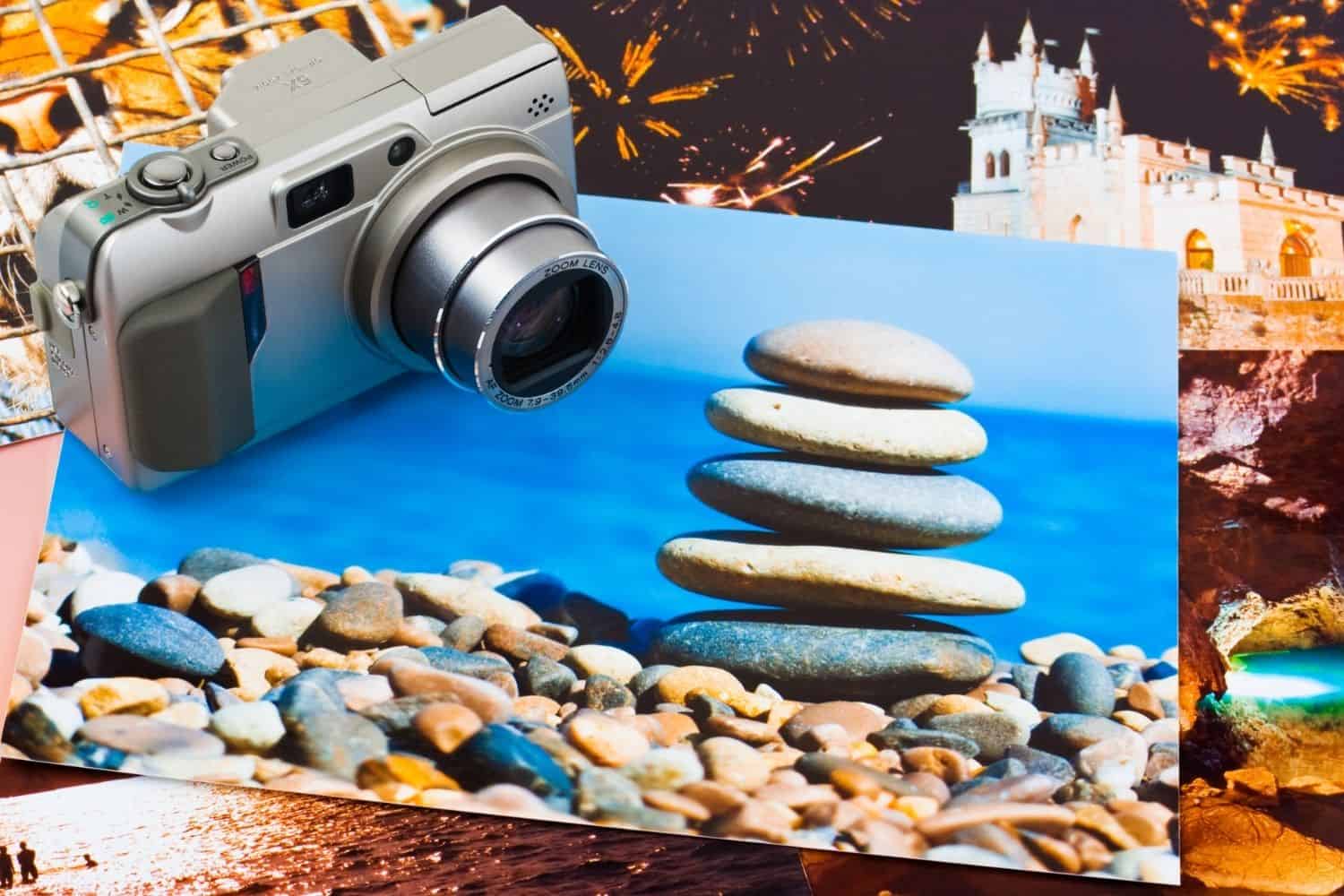 Shutterstock is a leading Stock Photography, Vectors, and Music provider that has paid over $500 million to its contributors.
You can earn up to '30% of the sale price of your content', that's up to $120 per image download (based on your lifetime earnings as a contributor).
If your lifetime earnings are less than $500, then you can expect up to $80 (for a custom image). As your lifetime earnings increase, the amount you earn per download increases, too.
The best part of Shutterstock – you can also sell vectors, video footage, music clips, and illustrations.
The referral program serves as an added source of income if you can refer new contributors/customers to Shutterstock.
For the first two years after a contributor, you referred is approved, you can earn $0.04 for an image or 10% of the sale price for a video clip download.
When you refer a customer, you'll earn 20% of their first payment, up to $200.
Payments are made to eligible contributors at the end of every month via Payoneer, Paypal, Skrill, and Bank check.
Click here to 'Become a Shutterstock Contributor
Getty Images and iStock Photos are two different websites, that fall under one company – Getty Images, Inc.
The best images on iStock are also featured on Getty Images, thereby maximizing your earnings potential on both sites.
You receive a royalty every time someone licenses your content. Just as in Shutterstock, you can also sell vectors, illustrations, videos, and music clips on these websites.
To get started, fill out the application (it's free). The editors review your work and invite you to sign the applicable legal agreement.
On iStock, Royalty rates start at 15% for photos and 20% for videos and Illustrations, but Exclusive contributors can earn from 25% to 45%. Learn more here.
While on GettyImages.com, rates start at 20% for royalty-free still images and 25% for royalty-free videos.
Royalties are paid via Payoneer or PayPal in US Dollars (USD).
#3 500px Prime
With over 13 million passionate photographers from 190 countries, 500px is an amazing site to sell your photos online.
To sell on 500 px Prime, start by licensing your photos and setting up an account on 500px.com. It's totally free to sign up!
The royalty distribution is quite complicated, but you can expect a 70% share for every sale. 500px works directly with two exclusive distribution partners – Getty Images and Visual China Group (VCG).
With any distribution partner sale, there are three (3) parties involved in the royalty split – the distribution partner, 500px, and the photographer.
The royalty share also depends on the royalty agreement between 500px and the distribution partner and the individual photo's Licensing Rights (Exclusive or Non-Exclusive).
If you're not interested in licensing your work through 500px and our distribution partners, you can also disable licensing under your Settings. You can find full details about Royalty Split & exclusive information about 500px here.
#4 SmugMugPro
As a SmugMug Partner, you get to earn a 15% commission on all Annual plans and 85% of the revenue from selling photos.
The referral program helps make an additional 20% commission.
#5 Foap
Sell your photos on Foap Marketplace brands like Nivea, Bank of America, Volvo Group, Absolut Vodka, Air Aisa, and Pepsi.
The app is free and also partners with other websites (like Getty Images) that help distribute your content to a wider audience and maximize your earnings.
The app allows you to even sell images of your feet, hands, travel pics, or even sell selfies, and make good money.
Create your own portfolio and start selling directly from your phone. Every time you sell a photo you get 50% of the commission and get paid via PayPal.
#6 Alamy
The site refers to itself as a hub of professional stock images capable of reaching a vast audience, with a simple and quick sign-up process. It offers a 50% commission on every sale and makes selling lucrative.
#7 Fotolia
Fotolia owned by Adobe Stock is an online buy and sell marketplace for photos, illustrations, and videos. The standard price for a picture on Fotolia is 5credits, where 1 credit=$1
If the content is sold on a pay-as-you-go system basis, the contributor earns 20-63% of the sale price, on a subscription basis, earnings are 30-33% of the sales price.
The minimum withdrawal amount for Fotolia is 50 credits and the contributors get paid via PayPal and Skrill.
#8 Bigstock
BigStock is an international microstock photography website.
As a contributor, you can earn 30% from individual downloads and up to $0.38 royalty on subscriber sales. Here's a detailed breakdown of earnings
The more the downloads in the past year the higher the earnings.
Payments are processed upon request once your commissions reach the $30 minimum balance, weekly once on Mondays. You can get paid via PayPal, U.S. Check, Skrill, or MoneyBookers depending on your choice.
#9 SnapWire
Snapwire, this creative Android & iOS app offers two ways to earn money selling photos.
One is through the 'Portfolio Marketplace' and the other is through 'Requests and Challenges'.
The second one is an amazing opportunity to get in front of big brands, businesses and prove your creative skills, and get paid well.
You earn money each time your shots are approved and downloaded – up to 70% on exclusivity licenses for custom requests & challenges and 50% on subscriptions.
#10 Dreamstime
Dreamstime is an online royalty-free microstock provider. Here, a contributor can earn 25-50% from each sale, which is calculated based on the net sales amount for the transaction.
Exclusive files receive an additional 10 % bonus, while exclusive contributors enjoy a 60 % Revenue Share for all sales and an additional bonus of $0.20 for each approved submission.
The payments are made on request and once the balance reaches $100.
#11 Animals Animals/Earth Scenes
This stock photography site only accepts photographers working on a contractual basis.
They accept exclusive high-quality photos of animals and nature around us. The commissions are split 50:50 between the agent and the contributor.
#12 Markedshot
Andriod and iOS app popular for stock photography. This site rewards its contributors with prizes and exciting giveaways from brands and organizers.
#13 Stocksy
This British-based stock photography and video site already gained immense traction and is always on the lookout for talented photographers and cinematographers from anywhere in the world.
It offers the highest royalty of 50-75% for creative photographers and videographers.
#14 Clashot
Yet another iOS/Andriod app with the aid of which contributors can sell photos on Depositphotos professional photobank site: each sale can range from $0.50 to $80.
Photographers get a 44% royalty from each sale. In addition, photographers can earn income by taking part in special offers. This app is great, easy to use, and handy.
Above all, photos complying with simple quality requirements are sufficient. So, give this a shot if you aren't a professional photographer.
#15 Stockfresh
The minimum royalty share on this site is 50% and can go up to 62.5%
#16 FreeDigitalPhotos
Contributors can earn 70% revenue of the sale. Payments are made via PayPal once your earnings reach $10
#17 Shutterfly
This popular site offers a 15% commission on each sale and the payments are made via Direct Deposit.
#18 Bluelemon
Bluelemon offers a complete solution for a professional photographer providing you with a safe place to store your photos, a portfolio website, and selling tools.
The site offers you to set download prices as per your choice and also offers discount coupons. The payments are made via PayPal and 2Checkout.
#19 Snapped4U
Snapped4U offers an easy way to sell event photos. The account owner creates a gallery, sets the photo price, and uploads the photos. The maximum photo price that can be set is $20.
There is no registration fee and there are no posting fees. Snapped4U retains a sales commission on the photos that sell: $0.50 on photos priced $5 or less and 10% on all others.
On the 1st and 15th of each month, Snapped4U transfers the balance in the account owner's Snapped4U account to the account owner's PayPal account.
#20 Etsy & Shopify
If you're a professional photographer, you can simply sell your photos online using platforms like Etsy & Shopify.
Both Shopify & Etsy takes a cut for each sale. You can try out Etsy since the platform is free! But, Shopify can be your best choice if you want to sell in bulk and save on transactional fees.
Marketing plays a vital role in this scenario, without which it's impossible to sell almost anything.
Create an interesting portfolio of astounding images and market them on several platforms. Shopify integrates your site with Facebook and Pinterest directly and makes selling easy.
There you go!
That's the list guys!
If you have an eye for photography and tons of stock photos to sell, then start selling your images online.
Of course, you're not going to get rich. But, you can easily make some quick bucks right now, and the money you earn definitely depends on your photography skills.
Still Confused about the 'Best Site to Sell Photos'?
If you're a professional photographer, aim for the sky – try sites like Shutterstock, Getty Images, etc that pay high. Selling on your own also works great, if marketing is done effectively. Even if you're an amateur, you can still try your luck with apps like Clashot, Foap, etc
Don't leave the money on the table. You never know, which photo of yours might be a huge hit and make you several hundred bucks. It's definitely worth a try selling a few of your best photos and claiming yourself a professional photographer if you're still not publicizing your hidden talent to your friends and family.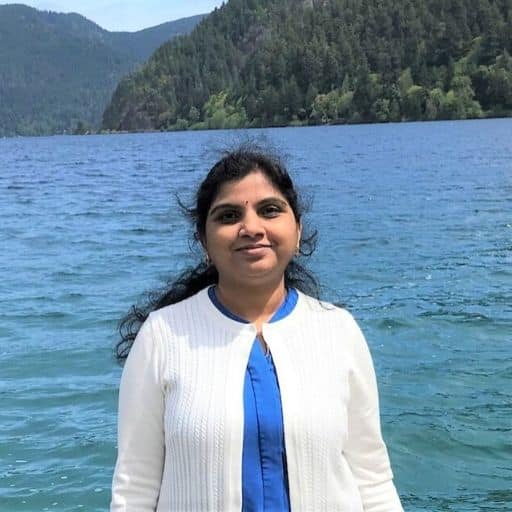 Howdy Folks, thanks for stopping by my blog.
I'm Swati, a proud mom, dedicated side hustler, full-time blogger, and a recognized millennial work-at-home expert. My expertise has been featured on esteemed platforms such as Forbes, CEO Blog Nation, Referral Rock, Vital Dollar, Databox blog, and many more. I have embarked on this incredible journey to share my firsthand experiences in the world of online income generation and to assist all of you in earning money from the comfort of your homes.
Join me in my mission to revolutionize the way we make money and achieve financial freedom. Trust me, it's not as challenging as it may seem!
Together, let's explore the boundless opportunities and pave our paths towards a prosperous future.