Did you know that there are plenty of things you can sell to make money? Do you agree with me if I say, selling things online will fill your pockets, and get free cash? Whether your check is late or you are facing a financial emergency, some good cash might just be an idea away…
Even better, you don't have to be in a crisis to want extra cash; think of all the ways your life can get better if only you had a few more bucks. I can come up with a list pretty quickly!
If you have some free time, you can also engage in side hustles or sell services that you are good at.
Now, back to things you can sell online to make money, you will be surprised at how much stuff you have around your home that you can convert into cash. Then, you have me, of course.
I will exhaust everything you need to know, including where to sell, such that you can start selling immediately after reading this.
So, let's dive right in!
Things To Sell To Make Extra Bucks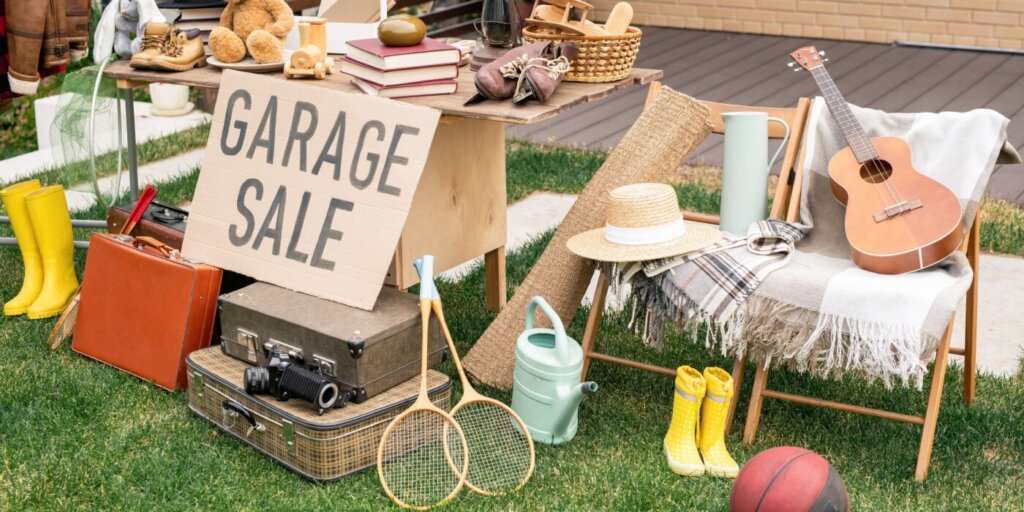 While starting your own business or a blog could be an awesome way of making money, they might not help when you are in desperate need of cash since they require time to set up before they can start bringing in good money. In this case, you can start with what you already have.
Initially, people were limited to selling their items in pawn shops and garage sales. Today, in addition to the good old location-based stores, technology has made the work easier and you can sell anything from the comfort of your home.
So, what do you have among the items in the list below? Start selling already!
1. Furniture
Furniture is extremely valuable and worth a lot of money, especially if it's an antique piece. Furniture flipping is in huge demand and can make a small fortune.
Some people have made well over $50k in a year selling refurbished furniture on sites like eBay, Craigslist, or Facebook Marketplace.
If you are handy in this sector, you can also choose to make some furniture as a DIY project and put some time and effort into making it look unique and amazing or even spruce up the existing ones to look better.
Due to the bulky nature of furniture, it is advisable to try and sell locally, which makes yard sales and Facebook Marketplace great places to sell.
If you are a resident of New York then AptDeco is also a great place to sell as they handle pick-up and logistics for you. They also deliver to New Jersey and Washington DC.
Also Read: The Ultimate Guide to Flea Market Flipping
2. Books
If you are a massive reader or a book lover, you must have a bunch of old books in your cupboard. You might not be using and they must have occupied much of the space in your rack.
These books that are out of print, old, or rare are likely to collect a fortune. You can also sell your college textbooks.
Reselling books won't get you rich overnight but still, it's a good way of clearing your shelves and getting something out of them. But, you can earn around 25 to 50% of the amount that you have spent.
Besides putting your books for sale on a yard sale, you can also sell them on Bookscouter, Decluttr, HalfPriceBooks, Powells. Find out more platforms and insider tips to make profits from selling books.
You can even try your nearby book center to sell your second-hand books.
3. Clothes
Do you have your closet crowded with clothes you no longer wear? They could be pieces you randomly bought, those that no longer fit, or outfits you only bought for a particular occasion. How about selling them for quick cash.
Sites like Poshmark and Rebag let you list your unwanted clothing. You will nevertheless have to wait for a buyer to make the money.
Tips to help you sell faster include setting fair prices, thoroughly describing your clothes, or even modeling to show your prospects how they fit.
If you happen to have designer labels in your closet, try consigning your luxurious clothes to The RealReal as it will fare you better compared to these other websites.
Don't want to sell them? Try getting paid for wearing clothes.
4. Jewelry
Similar to clothes, you might also have jewelry that you no longer wear. So, why not make money out of that piece of bracelet, necklace, or earring your ex gave you!
Before you sell a piece that you think could be more valuable, it's advisable to have it appraised or even visit different stores to compare how much they are willing to offer.
Jewelry made of gold, silver, and diamonds will catch a good offer. So will jewelry made by high-end brands.
Websites such as cashforgoldusa and worthy specifically buy such jewelry and will give a fair return for your masterpieces.
You can always try selling jewelry at any local jewelry store.
5. Visa Gift Cards
Visa Gift cards are the best ideas anyone can come up with especially if they don't know what to get you.
While this is a great intention, a gift card to a store you don't visit or like might look like a wasted effort unless it can benefit you in other ways. Some websites can buy your unused visa gift cards for amounts close to their value.
You can try Gift Card Granny and CardCash.
On the other hand, you can also sell on eBay and Facebook marketplace.
If you have an e-card instead of a physical card, it is one of the best things to sell to make money online as you can submit it electronically compared to physical cards that will require you to mail and wait for it to be processed before earning your cash.
6. Kids Toys and Games
Kids will at some point grow their toys and with more and more coming their way, and depending on the number of kids, you may have to deal with heaps of toys soon enough.
Some of these toys carry a lot of memories and may hold sentimental values and so you or your kids may choose to hold onto them. Still, you can find several that you can sell for cash. Speaking of which reminds of me the Beanie Babies selling craze in the late 1990s.
Alternatively, you can convince your kids to let you sell them for a cut in the profits or to replace them with something they can actually use. This also applies to games such as puzzles and board games.
eBay, Facebook Marketplace, and Craigslist are popular places to sell your kid's toys locally.
If you like this idea, you could even visit your local flea market or thrift store and collect old used toys, wash and spruce them up and sell them online for a good profit.
Related Read: 25 Things kids can sell for money
7. Sports Equipment
Do you have sports equipment in your house that's no longer in use? Now, imagine how much you spent getting premium products to ensure the safety and best performance for you and your family.
There is a high probability that most of the equipment is still in good shape. Maybe it's time to sell it to someone else who needs it.
You never know, maybe the proceeds can even help you to replace outgrown gear or buy other gear that you need to venture into new sports activities.
You can list your equipment for sale on the platforms I mentioned earlier, sell to other parents or people who need them, or specifically for sports gear, try to Play It Again Sports
This is a platform where you can sell, buy, or trade used sporting goods.
8. Scrap Metal
Whether it is your old kitchen pans, aluminum cans, or construction materials in your garage, you don't want scrap metal lying around your home.
For starters, scrap metal with sharp and rusty edges is a safety hazard not to mention how untidy it makes your home look.
Further, especially if you are eco-conscious, idle scrap only contributes to landfills and does not help meet the demands for recycled resources. You can sell scrap metal for varying prices depending on its weight and value at local scrap yards.
Also Read: Things to Rent Out to Make Money
9. Designer Handbags and Accessories
If you have a collection of luxurious handbags and accessories, these are things you can sell for a lot of money. Good examples of the most marketable brands include Louis Vuitton, Tory Burch, Chanel, and Doc Martens, among other high-end brands.
You can sell them at the same place you sell your clothes or try some of the best platforms to sell your designer brands of handbags, jewelry, and accessories such as Rebag and Fashionphile
Also Read: 50+ Dog Accessories You Can Sell for Profits
10. Craft Supplies
Are you talented in making items such as wall hangings, jewelry, picture frames, cross-stitch, pottery, or other unique crafts?
Alternatively, do you have unique pieces of art at home that are in good condition but are not in use? Selling them may not give you enough money to pay your bills but they are good sources of quick cash.
Further, if you happen to have tools such as a pile of yarn, a Cricut, or knitting needles you no longer need, consider selling them on Facebook marketplace, Etsy, Amazon, or locally to friends and family.
Here are some popular websites to sell your handmade crafts online.
Related Read: 30+ Items to Sell at Farmer's Market
11. Collectables
Some people tend to collect pieces of artifacts. These pieces could include first-edition books, sports cards, coins, stamps, porcelain toys, china dishwares, sports memorabilia, and vintage toys.
You could be a collector yourself or have inherited these items. Either way, they are yours and you can get to decide what to do with them. List them on eBay and Etsy and you'd be amazed by just how much other collectors or interested parties are ready to pay for them.
Read: How to Sell Baseball Cards for Money
12. Holiday Decor
Are you a shopping freak?
You must not have control over your purchasing list. Because of one occasion like a birthday or festival will boost your choices in purchasing many decorations.
You end your shopping with many candles, table cloths, wall hangings, cupboard decorators, showpieces, and many more. All you will be left over is unused products after the party mood. You can sell them online and earn some income.
Read: 30 Wood Crafts you can sell for high profits.
13. Photos
There are so many good photographs that people can take at home as a hobby, which means you could have loads of photos sitting on your computer. Try to Photoshop them and make frames to sell online!
I understand this may incur a higher initial expenditure but trust me, the results will be long-term, and will yield fantastic passive returns. Luckily, you can always use your mobile phone to take pictures (including selfies) that are guaranteed to sell like crazy.
Also, stock-photo platforms like Shutterstock and iStockphoto are in search of new and unique photos to license. Continue posting your photographs to the site, because it can take a while for them to gain traction and be rewarded.
Smartphones can also be of great help for such a hobby. With the advances in technology, there are now many apps that allow you to make quick money by uploading photos. Foap pays you around $5 per photo upload.
Additional Resource: Get Paid to Sell Feet Pics Online
14. Innovative Ideas
Innovative people with master ideas have a great scope in the market. This is a place where your ideas will give you some money.
So, if the clients like your ideas they will be ready to pay good money for your thoughts.
Organizations like Leonardo league and InnoCentive are ready to hire such people. Some places to sell your innovative ideas include ThinkGeek, Innocentive, and Leonardo League.
Also Read: Get Paid for Your Valuable Advice
15. Blood Plasma
In today's life, you will be well aware of Plasma donation. If you are a healthy person with no medical issues, you can donate your plasma. Medical tests need to be healthy enough to begin.
On the first attempt, the whole process will take 2 hours. Later you can wind up your work in an hour. You can donate plasma twice a week. Octapharma Plasma, Grifols, and CSL Plasma are some amazing places to get paid for plasma.
Interested in highest paying plasma donation centers? You can find them here
16. Sperms
Infertility is a major problem in the world. People who cannot produce their offspring tend to get into depression.
Science had played a major role in helping such people. Sperm donation is a provision, where a man donates his sperm for artificial insemination.
A healthy womb, that wishes to become a parent can introduce the sperms in her and fulfill her dream of becoming a parent.
There are many companies looking for healthy men who can donate their sperm and earn a healthy income. The donor should be above 18 years and below 50 years.
This job will give you a satisfaction of income with many good wishes in your deeds. Here are some of the platforms that pay you to donate sperm:
17. Knowledge
Do you have any excellent see in any field? That could either be a foreign language or cooking or sewing all creativity or a math whiz or a technical guru.
If so, you can use it to earn income. You can start teaching your online classes depending upon the field.
There are a few companies where the registration field is nil but the returns are good. The basic selection process is to be fulfilled. You should be careful enough while selecting the sides because each has a different payroll.
Basically, it is a simple method of earning income for your knowledge. You can start uploading your videos and with each view and I will start earning it.
18. Hair
It is a trend nowadays that people are donating their hair to cancer patients. Also, you can try selling your hair. If you have long hair or your ready for a change there are few companies to purchase hair that is healthy and long.
The price varies based on the length and quality of hair. The basic requirement is around 10 inches of healthy hair and you can make about $100 to $4,000 approximately.
For instance, this online marketplace makes it easy for you to sell your hair from any part of the world if it is over 6 inches!
19. Blog Advertising Space
Being a blogger is such an awesome job! You can make money from the blog by selling advertisements and this is so cool.
You can sell either text links or display ads and make money off it based on the number of impressions and the ads clicked. Adhesive, pop-up, Interstitial, In-feed, In-content, and video ads are some of the best ways to reap the most of your advertising space.
In order to make a blog more lucrative, you should have good content and decent traffic. However, it's possible to sell your blog space for ads in exchange for money, by reaching out to specific brands aligned with your niche.
Related Read: How to Start a Lucrative Blog In 2022
20. Breast Milk
Did you know you could sell your breast milk? Yes, you heard me correct. Breast milk is one of the fast-selling products in the market. There is a high demand for breast milk. You can pocket down around $1200 monthly.
Don't you think it's a great idea?
If you are a lactating mother, you can sell your breast milk. New mothers are always ready to buy them for their kids. Only The Breast is an online marketplace where you can post a free classified ad to sell your breast milk, or you can even try your neighborhood for marketing.
21. Car advertising
Have you ever seen a vehicle wrapped up with the advertisements of a company? The conclusion is, that the owner of the car will be getting the benefit from that particular company whose ad is being displayed.
Organizations usually pay from $400 to $900 per month based on the Billboard. If you are an owner of a car, you can consult any organization that wants to display their advertisement in such a procedure. Trust me, the income will help you to pay a few bills.
Here are a few websites that pay you to place ads on your car:
Wrapify

Carvertise

Adverttu
Services To Sell Online For Money
In addition to selling your physical items, you could also sell services and make 50k annually right from home. People today are willing to pay awesomely for services perfectly rendered. Below are some of the services that will interest you.
22. Virtual Assistance
Become a Virtual Assistant and start selling your services to individuals, companies, and/or organizations handling tasks such as customer care, social media management, and accounting among others.
The requirements for virtual assistance may vary based on the nature of the task but basically, you should have an internet connection, a laptop or PC, communication skills, computer literacy, and typing skills.
If you don't know where to start, Gina's Fully Booked VA Course can help you start from scratch.
Becoming a virtual assistant has the potential of rewarding well depending on your level of experience, the tasks, the number of clients you take, and the number of hours you work.
23. Create a Course
If you are well informed in a certain area and you are capable and willing to teach others, then starting a course is among the best things you can sell online to make money.
Here's the best thing about this idea; you don't require to have attained a degree in the subject you are teaching.
You could give a course that educates people on how to bake and decorate cakes, how to start and stick to a budget, how to grow vegetables, how to start a proofreading business, name it…there is no limit to what you can teach.
Take your time to create quality content then market it to find students willing to pay for the course. Teachable can help anchor your course.
Also Read: Where to Sell Finished Cross-stitch Patterns
24. Sell Your Write-Ups
If you are capable of carrying out relevant research and writing articles of high quality, then becoming a freelance writer is one of the best ways to make quick cash.
There are many agencies and firms looking for competent writers that can deliver resourceful content on a regular basis, giving you a wonderful chance to land a gig asap.
All you need to have is a good flair for words and a special way of getting specific topics. Start earning with the lower pay and it keeps on increasing depending upon your experience and the uniqueness in your words.
The rates can vary widely depending on numerous factors and can be paid per hour or at a fixed rate according to word count, however, you can expect to earn over $3o an hour, even as a beginner.
To find paying gigs from bloggers and online companies, you can check out platforms like:
Upwork

Fiverr

Textbroker,
Interestingly, you can also get paid for your cooking recipes and poetry work!
25. Tutoring
Tutoring is an incredible way of making you cash quickly whether you choose to teach a certain language or a subject you are good at.
A degree and certification will put you at an advantage above your competitors and build your credibility with students. You can opt to tutor locally if there are people in your locality that may need your services.
Another option is to go online where you will have access to a wide number of students. Sites such as TutorMe, Brainfuse, and tutor.com can help you connect with a large number of students globally to teach them the various subjects they find difficult to comprehend.
Related Read: Get Paid to teach Japanese Students
26. Taking surveys
If you spend quite some time online, why not make money taking surveys? These free rewarding websites will pay you in the form of gift cards and sometimes cash just for providing your honest opinion. While this will not make you rich, you will probably make a few dollars which would help take care of some minor daily expenses.
On average, each survey will take you 5-15 minutes to complete. These platforms will also pay you for watching videos, and using their search engines among other simple tasks.
Survey Junkie is one of the top-notch survey sites that pay you in both cash and gift cards. It is currently available for individuals residing in the USA and Canada.
You can also try Branded Surveys platform which comes with a $1 sign-up bonus or Swagbucks which also rewards you for browsing the internet using their search engine, watching promotional videos, and playing games they provide in addition to taking surveys.
27. Handy Work
If you have handy work skills that help you in carrying out odd jobs around the house such as fixing and installing the lights, mounting a TV set on the wall, painting, assembling furniture, or providing lawn mowing services among others, then you can sell your services and earn some money.
All you need to know is to be excellent at what you do and your work will speak for you. You can start with friends and neighbors who through the word of mouth can bring you more clients.
If you need help getting more jobs, handy.com is a platform that will assist you in getting in touch with people from your neighborhood who require your skills.
Depending on your skills, you can make up to $45 an hour as a handyman with Handy.
28. Babysitting
How much do you like spending time with babies? Then this could be a great opportunity for you (even as a 13-yr old or above) to make money doing something you already love.
Many parents are usually in search of people they can trust to take good care of their children as they go to work or run their errands.
The sensitivity of the job sometimes requires you to at least have some physical interaction with the parents before you can get the job. This could be in the form of interviews or acquaintances.
For starters, let your family and friends know that you are looking for babysitting jobs because they can hire you or put in a good word for you. Another good place to interact with parents or advertise your services is in community gatherings such as church groups and moms' clubs in your area.
You can also search on Sitter City or Care.com for nanny jobs. Notably, experience or certifications in basic first aid, CPR, and other child-related fields is a big boost for babysitting jobs.
Also Read: 18 Best House-Sitting Sites to Find a Job
29. Video Editing
A video editor turns raw video footage into a flawless final product. A video editor needs to be thorough and pay attention to detail to follow a given script or outline.
While a degree is not a necessity in video editing, a background in photography, videography, media, or film will help you do the job better.
You should also be conversant with video production and editing software. ProductionHub and Stage32 are great platforms to land a job.
30. Food and Grocery Delivery
Food and grocery delivery has become a lucrative side hustle, more so, post Covid-19.
With a means of transport and smartphone, DoorDash allows you to make an average of $15-$25 an hour as a delivery driver depending on your location. This platform is only available to individuals in the USA, Canada, and Australia.
Instacart is a great option if you love shopping!
Only this time, you are shopping for others and delivering it to get paid.
Related Read: How to Make $500 a Week with DoorDash
31. DVDs and Blu-Rays
If you've been hanging on to a collection of old DVDs, CDs, or Blu-Rays, now is the time to cash in! You can sell used DVDs, CDs, and Blu-Rays for cash at a number of online marketplaces or a store nearby.
Speaking of which, Decluttr is one of the most popular sites for selling your DVDs, CDs, Blu-Rays, as well as video games. Depending on how, where, and what sort of collection you are selling, you may make anywhere from $2 to $5 per DVD sale.
Related Read: How to Sell DVDs, CDs, and Blu-Rays for Cash
Places You Can Sell Your Items For Quick Cash
There are lots of places where you can sell some of the unused items that clutter your home for some quick cash, either online or offline.
These items could be books, clothes you do wear, extra furniture, electronics, and toys that your kids have outgrown just to mention a few. Truth be told, one man's trash is another man's treasure.
Here's where to sell, both locally and online:
A Garage Sale
Also popularly referred to as a yard sale, this is one of the best ways to declutter your house and make quick cash. It works best when you have a collection of stuff that you want to sell.
All you need is to collect all the items you want to sell, set reasonable prices and label the items. Next, set the date for the yard sale and advertise locally using word of mouth and simple signage. Finally, set up your shop attractively and start selling.
Trade Shows
Securing a place at a trade show is one of the best ways to reach out to a ton of customers quickly. If your items can be useful at home, then ensure you should aim at securing a spot at every home and garden show that occurs in your location.
Notably, if your products also lean towards the environmentally friendly kind, then ensure you've signed up with Green Home and Eco-Fairs events.
Car Boot Sale
A car boot might not have all the glam and hype of a trade show but you can still attract individuals searching for unique, fairly priced items. Typically, a car boot sale will only cost you parking and market fees charged by the county government.
Considering that your car will be your display shop, ensure that it is clean and it stands out. You can even paste colorful posters to attract potential customers.
Also, place yourself strategically in areas with more people and if need be, identify several locations that you can operate on depending on the amount of traffic.
Hire a Stall
Many marketplaces also have stalls where you can meet and interact with your prospects on a one-on-one basis. The stalls are relatively cheap compared to renting a store.
Etsy "made local" Events
Etsy is among the titanic e-commerce platforms where you can make money selling art and crafts. The site regularly holds huge large craft events and "made local" features merchants who sell on their platform. So if you are an existing Etsy user, make sure to procure yourself a table at the next upcoming event.
Put Festivals and Concerts to Good Use
People at this time are often in a lighthearted mood would buy items that will serve as memorabilia. This makes them the best target customers for weird things you can sell for money. To earn the most from this event, ensure that your products align with the group of individuals that will be around.
Amazon
There are two ways of making money via Amazon. First, you can utilize the Fulfilment By Amazon (FBA) program. This requires a little more effort. Amazon requires you to send your stuff where they take care of the marketing and selling. Once your items sell out, Amazon deducts their fees and pays you your due.
The only stumbling block with this program is that Amazon is restrictive on the things you can sell to make money. There are rules put in place to guide you on the type of items to sell, how to package your items and what accessories to be included.
Secondly, you can decide on being a seller on Amazon directly. By doing so, you'll have more control over your products. Make sure you provide a detailed description of your items. This way, buyers are less likely to ask for a refund if they bought what was described to them.
Normally, Amazon has a place for you to categorize your items as either fair, new, or good then below there's a comment area. Make use of it.
eBay
After Amazon, eBay is the second largest marketplace for selling your items. Normally, eBay is an auction platform but you can choose to sell your items at a fixed price. Provided you are being honest with your items, you will make good cash here.
This platform is actually best suited for selling unique items such as old video games for good cash especially if you find an interested and willing buyer.
Craigslist
Craigslist is mostly suited for people living in highly populated areas. Besides it being free most of the time (some cities charge a fee) you are allowed to list things you can sell for quick cash. In addition, there is a secure messaging system that allows you to make contact with your buyer without the fear of having to disclose your personal information.
The drawback with Craiglist is, unlike Amazon, there is no rating system here. This means that you will have to do the hard work of uprooting fake buyers and scammers by yourself.
Facebook Marketplace
Facebook Marketplace makes a great platform for things you can sell to make money from home. You can start by searching for groups that buy and sell items in your locality. Join these groups, post, and wait for the comments from group members.
If you come across an interested buyer, get in touch with them and once you've reached an agreement, find a convenient place to carry out the trade. Since you are connecting with people from your neighborhood, there should be little or no freight charges, an aspect I like about this platform.
Items that tend to sell quickly on Facebook marketplaces are electronics, movies, toys, and clothes.
OfferUp
OfferUp is an app, available for both Android and iOS devices, that allows you to sell your commodities locally after you are done with the verification process. This process entails scanning any of the Government issued IDs so that the app can verify you are a real person. This is an incredible feature rarely found in other local selling sites.
Notably, this personal information only stays with OfferUp. Another outstanding feature is that the app has a rating system. These two features help build up security and trust among the buyers and sellers.
After the verification, you can now describe your items, add photos of them, set your price, and wait for potential buyers.
Note: Not everything sells great on the above platforms. In the list of things to sell from home below, I'll be sure to mention other places that are especially suitable for a particular item.
What To Do With The Earned Money?
Earlier in the article, I mentioned that your life can get better with some extra bucks, right? Some of the above ventures can make you more than a few more bucks. With consistency and dedication, you can accumulate a good monthly figure.
Unfortunately, the effort may not pay off well if you end up using all of it without a good plan. If you don't already have one in mind, I have a few suggestions below:
a) Open a Saving Account or A Fixed Deposit Account
If you don't have to, don't use the extra money you have made. Open a savings account and start saving for a long-term goal especially if your hustle is continuous.
This money can, later on, be used for other important issues such as funding your home remodeling project, paying down a high-interest loan, or even as a down payment for a car you want to own. With a savings account, you have access to your money should a need arise.
Away from a savings account, you can opt for a certificate of deposit or a fixed deposit account. This is a long-term saving that earns you more interest but you cannot access the money before the agreed term lapses.
b) Invest the Money
Investing is a great way to put your money to work and double your returns over a period of time. Depending on the amount, you can invest in stocks, bonds, mutual funds, commodities, or annuities. Notably, every investment comes with a level of risk so it is wise to do your research and assess the risk involved before committing your money.
c) Create a Rainy Day Fund
The definition of 'rainy day fund' can take different perspectives depending on where you are standing. The money can help you to take care of one-off expenses outside of your usual living expenses. It can also be used in cases where your normal income is disrupted or reduced.
All in all, this is your money, put somewhere for use when you want to do something without affecting your usual expenditure and it is a good thing!
---
Personally, I have already identified a few items that I can exchange for cash immediately and I bet you too have.
The good thing about this is that we will both declutter our homes, put our time into good use, and get rewarded with some cash in return. So, what are you starting with? I can't wait to hear all about it.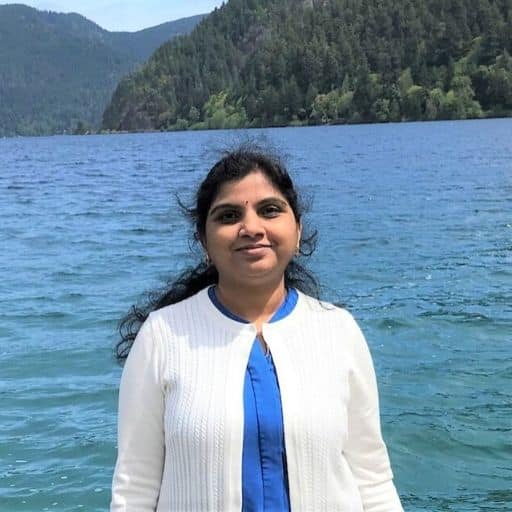 Hey Folks, thanks for stopping by my blog!
I'm Swati. I'm a mom, side hustler, full-time blogger and a millennial work-at-home expert featured on Forbes, CEO Blog Nation, Referral Rock, Vital Dollar, and Databox blog. I embarked on this impeccable journey to expose my online monetary experiences and help you all earn money from home. Come join my make money revolution and attain financial freedom – it's not as hard as you think!