Wondering how to check Cash App Card balance?
This peer-to-peer money exchange app offers various ways to check your funds' balance, including via the app, on the Cash App website, and even through a phone call.
The app is a peer-to-peer money transfer platform that is available for minors and adults.
You can get the service for free by signing up here using my code "ZFXCWHR" to get $5 free as a welcome bonus.
Once you launch the Cash App, you can order a Cash Card, that's a free Visa Debit Card linked to your account.
You can shop using the card at Visa-enabled merchants and withdraw from your account balance at various ATMs. So, how do I check my Cash App balance?
This post looks at the different ways you can know the current balance on your Cash App card.
Further, are there charges for checking your account balance? Read on to find out.
How to Check Cash App Card Balance?
Cash App is a versatile online wallet with various ways of accessing and using your account balance.
The company makes it easy to know the balance by phone, without the app, from the official website (https://cash.app/), without a phone, and via Cash App support.
1. How to Check My Cash App Balance By Phone?
To check your cash app account balance via the phone app:
Launch Cash App and log in.
In the bottom left corner, your balance will be displayed.
You can also tap the dollar sign ($) on the screen to view the same balance.
NOTE: The available funds in your Cash App are the same as in your Cash Card.
You can send the money to a friend, make a payment, or use the funds to buy stocks or Bitcoin.
2. How to Check Cash App Balance Without a Phone?
The process above requires you to have your phone to know the balance of your Cash App card. On the off chance that you don't have a phone to get the OTP, you can use your email for the service.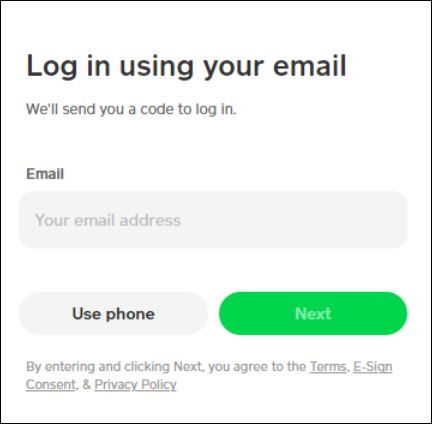 Go to the Cash App official website and click log in.
From the login options, click Use email.
Key in the email address associated with your Cash App.
Click Next and open your email to get the OTP.
Enter the code and check your balance when the Cash App dashboard displays.
To check the Cash App balance through this method, Cash App users need access to a laptop or desktop with a good internet connection.
3. How to Check Cash App Card Balance Without App?
Not everyone is okay with having a money wallet on their phone. This could be due to the fear of losing your phone and becoming a victim of online financial scams on Cash App.
The best thing is that you know the balance on the Cash App without having the application installed on your smartphone.
4. How to Check Cash App Card Balance Through the Website?
Simply log in to your Cash App account through your browser and view the balance on the dashboard.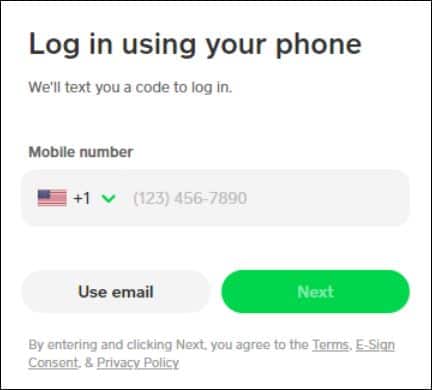 Visit cash.app on your browser.
In the top right corner, click Log In.
Enter the Cash App phone number associated with your Cash App.
Click Next to receive your sign-in code – a one-time password (OTP).
Enter the code within the stipulated time.
Your Cash Card balance will be displayed on your Cash App dashboard.
Note, your sign-in code is a secret password meant for your eyes only; not even Cash App support knows the code and neither are they supposed to ask you to provide it.
Anyone who asks for your Cash App OTP is out rightly planning to scam you.
5. How to Check the Balance on Cash App Card Using Cash App Customer Support?
Cash App Customer Service is there to answer any questions you have concerning your app, including details about transactions and your current balance.
Understandably, the team will most likely direct you to the above methods to check the main balance of your Cash Card. Nevertheless, they are obligated to provide the information if you insist.
Getting in touch with the support team is also the last resort when the other methods, for one reason or another, don't work.
To get Cash App support through a browser, log in to your account and click Contact Support (at the bottom of the cash.app/help page), and provide your phone number or email to connect to or trace your account.
On social media, you can use the Cash App handles on Instagram, Twitter, TikTok, Twitch, Reddit, and Facebook.
You can also get your Cash App balance using phone number 1 (800) 969-1940. How this works is that you call and get connected to a Cash App support agent.
Before your balance is read out, Support will ask for information to identify you. Such details include your Cash Card number and specifics about recent transactions.
Remember, no genuine Cash App support team member will ask for your OTP or direct you to make a payment or send money as a "test" when serving you over the phone, app, or social media.
FAQs
1. What is CashApp Balance Number?
To check your Cash App balance, you can use the official support number 1 (800) 969-1940 to reach an agent.
Another important Cash App number is 1-855-351-2274 which you can use to get automated responses to different queries, including your Cash Card account information.
2. Can I Check the Cash App Balance at the ATM?
Cash App issues users with Visa debit cards in partnership with Sutton bank, one of Cash App's official bank partners.
You can use the Cash Card to withdraw from your Cash App funds at an ATM but you cannot check your balance from the machines.
3. Can I Check my Cash Card Balance Without Cash App?
Yes, you can know your available Cash App funds without using the Cash App mobile application. You can get the balance by signing in to your account via a browser and checking your dashboard.
Additionally, by calling Cash App support on phone or via social media, you can enquire about such account details.
Related Articles: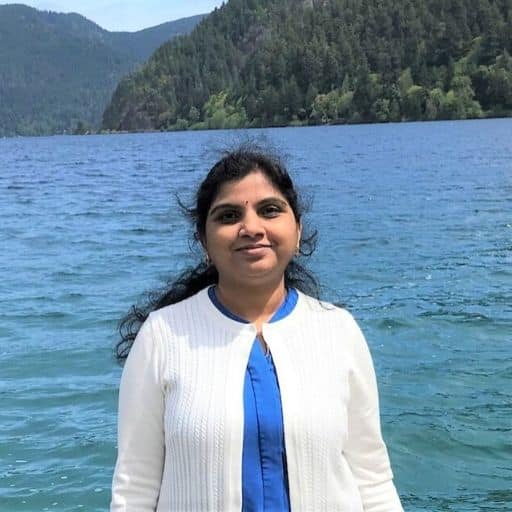 Howdy Folks, thanks for stopping by my blog.
I'm Swati, a proud mom, dedicated side hustler, full-time blogger, and a recognized millennial work-at-home expert. My expertise has been featured on esteemed platforms such as Forbes, CEO Blog Nation, Referral Rock, Vital Dollar, Databox blog, and many more. I have embarked on this incredible journey to share my firsthand experiences in the world of online income generation and to assist all of you in earning money from the comfort of your homes.
Join me in my mission to revolutionize the way we make money and achieve financial freedom. Trust me, it's not as challenging as it may seem!
Together, let's explore the boundless opportunities and pave our paths towards a prosperous future.