A Cash App Overdraft allows you access to more money when your account balance hits zero in the course of a transaction. However, this doesn't always happen in all transactions. Further, it is more of an automatic action rather than a deliberate move.
We all run short of funds from time to time and the option of an overdraft on your bank or your digital wallet could be the timely help you need when you least expect it.
That said, how much can you overdraft on Cash App? Can you always depend on Cash App overdraft to take care of your transactional deficits? What is Cash App negative balance and how can you fix it?
These questions just touch on the surface of the Cash App overdraft topic. This article covers all this and much more.
Does Cash App Have Overdraft?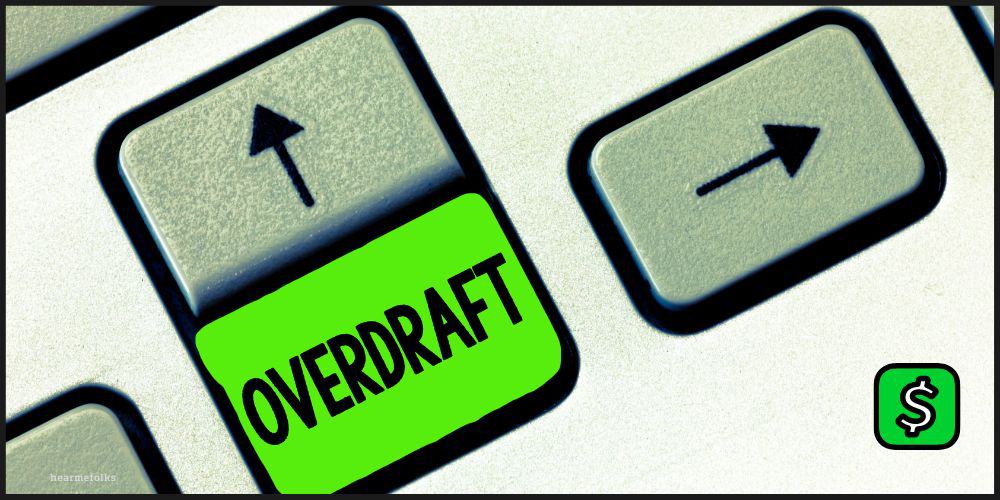 Yes, Cash App has an overdraft which happens automatically when your balance is too low to cover your expenditure at the pay-at-the-pump gas station, during a disputed transaction, and when there is a late or extra charge on your Cash App balance.
Here's how this happens:
1. Gas Station
When you are fueling at the gas station, the pay-at-the-pump option allows you to use your Cash Card without going to the register.
This gas pump payment option only verifies the presence of money on your card but not the exact amount. If by any chance you pump more gas than your Cash App balance can cover, an automatic overdraft occurs to cover the difference.
Note that getting an overdraft on fuel is not a common occurrence; for this to happen, the cost of the gas that you have pumped has to have exceeded the pre-authorization charge – this is the amount of money that the gas station holds from your card to cover your fueling transaction – and your overall Cash App balance.
In most cases, the pre-authorization charge exceeds your typical fueling cost and usually necessitates a refund of the balance.
For example, you could get a pre-authorization hold of $50+ when you want fuel worth $20.
Learn: How To Pay for Gas With Cash App Without Card?
2. Disputes
What if someone pays you via Cash App and raises a dispute over the payment after you have spent it? Should they win the dispute, Cash App can overdraft you the payment and refund them. You can repay the debt by depositing into your Cash App balance.
3. Late or Extra Charge
Cash App may offer an overdraft to cover late or extra charges should your balance be insufficient. These charges may come in the form of tips in restaurants and shipping charges and extra costs from merchants not included in the primary charge.
Learn: How To Use Cash App at Restaurants?
What Is Cash App Overdraft Limit?
The Cash App limit is not indicated.
Does Cash App Have an Overdraft Fee?
Cash App does not demand a fee on your overdraft. However, you need to pay the negative balance soon in order to continue enjoying the services of Cash App.
Can You Overdraft Your Cash App Account? How to Make Your Cash App Overdraft?
You cannot deliberately make your Cash App overdraft since Cash App is not a bank but a peer-to-peer payment service. If you try to make a payment that exceeds your Cash App balance, the transaction will not go through.
Nevertheless, a Cash App overdraft does automatically apply in certain circumstances when an amount that exceeds your account balance is needed to complete a transaction that was earlier approved.
Such circumstances include added shipping costs, tips at the hotel, and pay-at-the-pump fuel expenses. Overdrafts may also apply in disputed payments made to your account in case your balance is insufficient to cover the amount of money in dispute.
How to Overdraft Cash App at ATM?
You cannot get a Cash App overdraft at the ATM. The Cash Card only helps you to access the money available in your account since it takes the nature of a debit card. If you try to withdraw more than your account balance, the transaction will be declined.
Can You Overdraft Cash App Card? If you are using your card to pay at the pump in a gas station, you can get an overdraft in case your fuel cost exceeds the available funds in your account.
A negative overdraft Cash App Card can also result from extra or late charges from transactions that were already approved if the card balance is insufficient by the time these other charges are applied.
How to Overdraft Cash App for Gas?
You should not intentionally try to overdraft Cash App to pay for gas.
The overdraft is only meant to kick in when a primary transaction has gone through but there's still not enough money to complete the transaction.
In the case of pumping gas, the primary transaction would be the pre-authorization hold whereby the gas station holds a certain amount of money from your card prior to you pumping gas to ensure that there's money to cover the cost of gas.
Once you pump, the cost of the gas is deducted from the pre-authorization amount and you are refunded the balance, which can take up to several days.
Trying Cash App overdraft at the pump can quickly become an expensive venture. Here's how; a pre-authorization hold can be up to $100 or more in certain gas stations.
To get a Cash App overdraft, you would need to pump fuel that exceeds the amount of the pre-authorization.
How Can I Borrow $200 from Cash App?
You can borrow $20-$200 on Cash App Borrow Loan which you are required to pay in four weeks with a flat fee of 5%. Cash App provides a one-week grace period should you be unable to pay up in the four weeks.
Afterward, if you don't clear your loan, your outstanding balance earns a finance charge of 1.25% every week. Further, Cash App may deduct late or defaulted payments from your Cash App balance.
Notably, this is a loan and not a Cash app $200 overdraft. Further, not everyone qualifies for the Cash App Borrow Loan provision.
The loan is only available to residents of some states. Also, factors such as your credit history, your credit score, your Cash App account activity, and the possession of an active Cash Card help to determine your eligibility.
To check if you are eligible for the Cash App Borrow Loan and to borrow up to $200, follow the steps below:
Go to Cash App
Click on your Cash App Balance
Go to 'Banking'
Look out for the 'Borrow' option- if it is there, then you are eligible if not then you are not
Click on 'Borrow'
Touch to 'Unlock'- this shows how much you qualify for from $20- $200
Enter an amount
Choose your repayment schedule
Read the Borrow Loan Agreement
Hit 'Accept'
Can Cash App Overdraft Your Bank Account?
Bank overdrafts are dependent on the arrangements you have with your bank and not necessarily on Cash App.
If you have linked a bank account to Cash App, and your Cash App balance is not sufficient to complete a transaction, Cash App funds the transaction using the linked account.
What if your linked account doesn't have sufficient funds? In normal circumstances, the transaction will be declined. However, if you enjoy overdraft protection with your bank, an overdraft is possible.
Cash App Negative Balance Glitch
Can Cash App balance go negative? Yes, a Cash App negative glitch happens whenever there is an overdraft on your Cash App. Your balance will read in the negative of the overdraft amount. For instance, if the overdraft amount was $5, then your account balance will read -$5.
An overdraft usually occurs in special instances including:
When your pay-at-the-pump fuel cost exceeds both the pre-authorization hold and your Cash App balance
When you need to refund a disputed payment and you have zero or insufficient funds
When late or extra charges on an earlier transaction exceed the available funds in your account.
How to Fix a Negative Balance on Cash App? Cash App Overdraft Hack
So, how do you fix a Cash App overdraft? Is there anything like a Cash App overdraft hack? The answer is simple! You can only fix an overdraft by putting funds in your account; there's no shortcut to it.
Here's how to fix Cash App negative balance issue.
Depositing using your credit card
Moving funds from your bank account to Cash App
Having payments deposited directly into your Cash App account
Requesting your friend or family for funds
Refer people to avail quick Cash App referral bonus
If you are unable to fix the negative balance despite loading your account, you should contact customer support to get the necessary assistance.
Can Cash App Overdraft? Final Thoughts
Cash App will overdraft but only in a situation where a transaction has already been approved but added charges are incurred before the transaction is complete. In addition, an overdraft may be necessary where funds needed for a refund resulting from a dispute are unavailable or insufficient.
This leads to a negative balance in your account which must be resolved by making a deposit in order to continue using Cash App.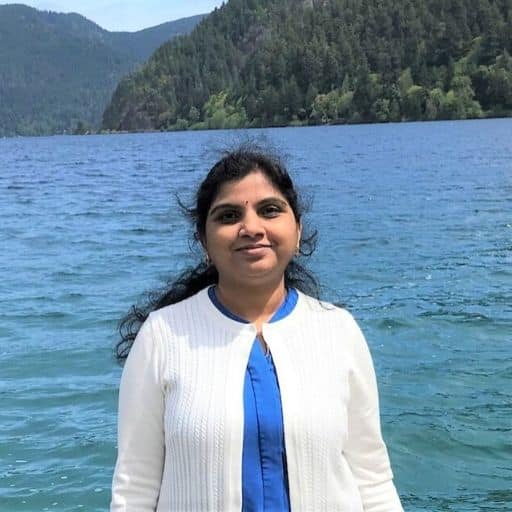 Howdy Folks, thanks for stopping by my blog.
I'm Swati, a proud mom, dedicated side hustler, full-time blogger, and a recognized millennial work-at-home expert. My expertise has been featured on esteemed platforms such as Forbes, CEO Blog Nation, Referral Rock, Vital Dollar, Databox blog, and many more. I have embarked on this incredible journey to share my firsthand experiences in the world of online income generation and to assist all of you in earning money from the comfort of your homes.
Join me in my mission to revolutionize the way we make money and achieve financial freedom. Trust me, it's not as challenging as it may seem!
Together, let's explore the boundless opportunities and pave our paths towards a prosperous future.