Do Gas stations take Cash App? This is a timely question considering that over 65% of people in the United States now prefer digital wallets over hard cash.
Cash App has carved its own spot among the best digital wallets by providing an easy way to send and receive money as well as make everyday purchases online and in-store.
With that, most people have queries on the specific retail stores, petrol stations, and enterprises where they can make use of their preferred digital wallet to pay for services or commodities.
If Cash App is your preferred option, find out below what Gas stations take Cash App and how to go about paying for gas using the Cash app with or without the Cash card.
Do Gas Stations Take Cash App? Can You Pay for Gas With Cash App?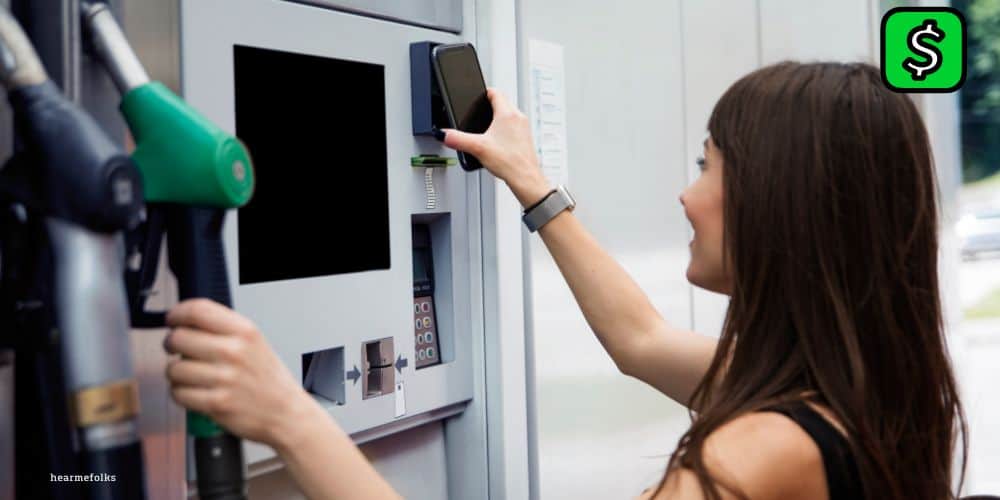 Yes, gas stations take Cash App payments.
The most popular and convenient way to fuel with Cash App is via the Cash App Card. You can use it to make payments at any store that allows the use of Visa cards including most gas stations in the US.
Here's a table listing gas stations that accept Cash App as a payment method:
| Gas Station | Cash App Accepted |
| --- | --- |
| Shell | Yes |
| Chevron | Yes |
| Exxon | Yes |
| Mobil | Yes |
| BP | Yes |
| Speedway | Yes |
| Sunoco | Yes |
| Valero | Yes |
| 76 | Yes |
| 7-Eleven | Yes |
| Circle K | Yes |
Please note that this information is based on general acceptance of Cash App at gas stations and may vary depending on individual locations and specific circumstances. It is always recommended to check with the gas station directly to confirm their payment options.
The payment process isn't complex at all; as long as you have a sufficient Cash App account balance and an activated Cash App debit card, you can pay for gas as you do with a regular debit card by swiping your card at the card reader and typing your PIN.
Follow the process laid out in this YouTube video to use Cas App at Gas Stations:
Notably, when you are using a card to fuel at the gas station pump, most gas station owners will apply a temporary hold of up to $175 that may go beyond the cost of the gas.
This will be a separate transaction and is referred to as a pre-authorization charge. It is meant to ensure that there are sufficient funds in your Cash App balance to pay for your fuel.
While this temporary authorization hold is refundable, it may take up to 10 business days after your gas purchase for the refund to reflect on Cash App.
You can avoid this inconvenience by prepaying for the actual amount of gas at the counter rather than swiping your Cash Card at the gas pump.
How to Put Money On Cash App Card at Gas Station?
Steps to load your cash app at a gas station:
Step 1:

When you arrive at the gas station, inform the cashier you want to utilize the Cash App to deposit cash.

Step 2: On the Cash App map, select Show Barcode. This number lets the cashier scan cash into your account.
Step 3:

Pay the cashier. There is a $5 minimum deposit requirement and a $500 maximum per deposit.

Additionally, each paper money deposit carries a $1 fee. Each barcode only permits one transaction. Use a separate barcode if your deposit is more than $500. A total of $1000 per week (rolling) and $4000 over 30 days may be deposited.

Step 4: To complete the transaction, press DONE.
It only takes a few minutes for the money to show up in your Cash App balance.
Do Gas Stations Take Cash App Without Card?
The Cash App card is by all means the most convenient way to access and transfer funds from your Cash App account. However, lacking this card or failing to carry it with you doesn't deter you from making payments using the Cash App.
It is also possible to use a Cashtag/phone number/username and QR code scanning to pay for gas.
The Cashtag or contact information will only work if the gas station has a Cash App business account which they use to receive Cash App payments.
QR code scanning, on the other hand, is only possible at select gas stations that accept this form of payment and is not yet widely spread.
That being said, payment without a Cash card will depend on whether the store or gas station you are refueling from has a Cash App account to which you can pay or allows payment through QR code scanning.
How to Use Cash App at Gas Station Without Card?
So, how to pay for gas with cash app without card? To refuel without a Cash App Visa Card, you can Scan a QR code at the point of sale.
After confirming with the cashier about this payment method, these easy steps should do it:
Open the payments tab on your Cash App designated as '$'.
Touch the QR code scanner.
Scan the QR code provided by the store.
Validate and complete the transaction as per the directions
In the event that the store has a Cash App business account:
Access Cash App on your mobile device
Key in the payment figure
Key in the outlet's username which can be their contact number, email address, or Cashtag.
Fill in the reason for the payment
Click on 'Pay'
Gas Stations That Take Cash App Near Me
When you want to pay for refueling your Car using Cash App, you may perhaps wonder which gas stations accept payment using the Cash App.
For a start, any gas station that takes the normal debit card also takes Cash App payment via the Cash App debit card.
Currently, most if not all gas stations allow payment using Visa, hence, you can pay for your fuel using your Cash Card at any of these gas stations. For the Cash App pay option or QR code scanning, you would have to check with the cashier first.
What Gas Stations Accept Cash App QR Code?
Scanning of QR codes for payment is limited to merchants registered as square sellers and select stores.
These merchants avoid the need to process card payments and instead generate a code that you scan at the point of sale to make a payment.
The best way to find out if a gas station accepts Cash App QR code is to inquire from an attendant at the point of sale.
FAQs
Can You Use Cash App Card at Gas Pump?
Yes, your Cash App card is accepted at fueling points that take a Visa card. Other different ways to utilize your cash app funds at gas stations include QR code scanning and Cash App Pay options.
How to Get Gas With A Virtual Card?
Using a virtual card for the in-person purchases of gas or other commodities is usually not possible.
Businesses expect you to present the physical card that's associated with your Cash App; that is, if you choose to pay via your Cash Card.
Note that a Cash App virtual card constitutes the 16-digit account number that is reflected in the physical Visa card. As a payment method, the virtual card is used only where Visa is accepted to make payments online.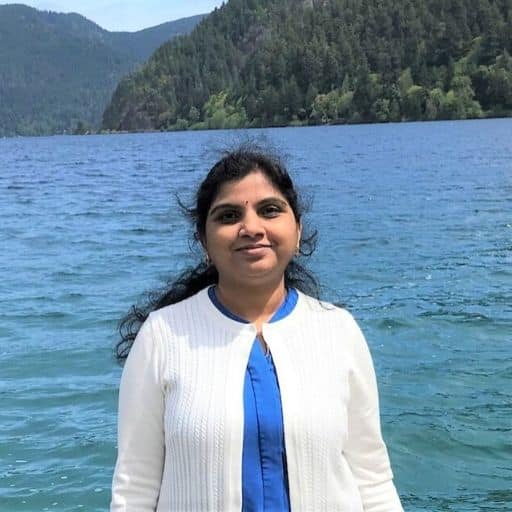 Howdy Folks, thanks for stopping by my blog.
I'm Swati, a proud mom, dedicated side hustler, full-time blogger, and a recognized millennial work-at-home expert. My expertise has been featured on esteemed platforms such as Forbes, CEO Blog Nation, Referral Rock, Vital Dollar, Databox blog, and many more. I have embarked on this incredible journey to share my firsthand experiences in the world of online income generation and to assist all of you in earning money from the comfort of your homes.
Join me in my mission to revolutionize the way we make money and achieve financial freedom. Trust me, it's not as challenging as it may seem!
Together, let's explore the boundless opportunities and pave our paths towards a prosperous future.