If you're a daily Cash app user, you've probably transferred and received money using the app. But have you ever wondered, "Where Can I Load My Cash App Card" so you can make further transactions?
This article will walk you through the most popular methods to load money and answer some of the most frequently asked questions regarding your CashApp card.
Where Can I Load My Cash App Card?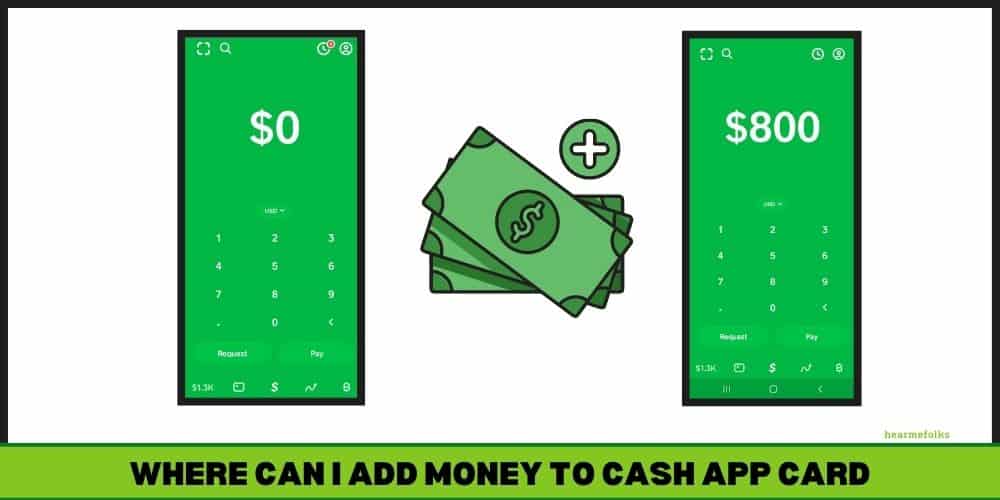 1. Deposit Paper Money at a Retail Store
Many retail stores, most of which are major local or national chains, let you physically load cash into your Cash App. So, "What stores load cash app cards?"
The following is the list of the authorized retail stores where you can add physical cash to your Cash App Card:
7 Eleven
Dollar General
GoMart
Family Dollar
H-E-B
Kwik Trip
Rite Aid
Sheetz
Kum & Go
Thorntons
Walgreens
Walmart (Customer Service Desk/ Money Centers)
Duane Reade
Speedway
2. Add Funds From Your Bank Account
The easiest way to load money onto the Cash App Card is probably by connecting your debit card with your bank account.
Open the app, choose the banking tab, choose "Add Cash," enter the desired dollar amount to be transferred out of your bank account, and then hit "Add" to reload your Cash App Card from your bank account.
If your account isn't linked, the application would need the debit card information.
3. Set Bank Transfer
To add funds to your Cash App account via bank transfer, there are a few things you'll need to know.
First, you'll need to add your Cash app as an external account (Checking account) and enter your Cash app's routing number and account number by proceeding to the transfers section of your preferred bank.
The account number and routing number details can typically be found in the Bank Transfers section of the Cash app.
Simply enter the amount you'd like to transfer, select your cash app account as the recipient, and click "Transfer." The funds should arrive in your Cash App balance within 1-3 business days.
Note: You can transfer up to $25,000 at a time with the Bank transfer feature.
Checkout: What Is Cash App Bank Name and Address?
4. Request Cash from a Friends or Family Member
Your friend might be the best answer if your question is where can I add money to my cash app card.
Asking a family member or friend so that he can send you cash in exchange for a payout is among the fastest ways to receive cash in the Cash App.
Everyone who uses the Cash App can send money to them using their $Cashtag.
Also Read: A Random Person Sent Me Money On Cash App? [Here's the Fix!]
5. Set Up a Direct Deposit with the Employer
Use your account and routing number to deposit paychecks, tax returns, and more into your Cash App balance.
To set up the direct deposit, open the Cash App, tap the Money tab on your Cash App home screen, and select "Direct Deposit."
There are two ways to set up direct deposits: automatic or manual.
If you choose the automatic option, find your employer from the list of payroll providers and authorize the Cash app to share your account and routing numbers with Pinwheel (third party provider) to connect to your Payroll.
To do a manual setup, fill out the form with your employer information, the amount you would like to be deposited from each paycheck, and provide your signature to have your paychecks deposited into the Cash App.
Either way, you'll have to provide your employers with your routing and account number to connect to your payroll account.
You can receive up to $25,000 per direct deposit and up to $50,000 in a 24-hour period.
6. Set Up Recurring Deposits
If you frequently use the app but consistently forget to replenish your Cash App Card, you may set recurring deposits.
With the "set it and forget it" feature, you can have the app automatically take money out of your bank account and deposit it into your Cash App balance.
From your app, you may also choose the amount and set the frequency of payments to daily, weekly, or monthly.
Open the Cash app, tap the Money tab on your Cash App home screen and choose "Recurring Deposits" to set up automatic deposits from your bank.
How Much Does It Cost to Add Money to Cash App Card?
The cost of loading money onto your cash app can differ according to the method you use for depositing.
There are a few free methods, which will be explored in the next section, to load your account.
The cost of topping off a Cash App card in-store is not fixed. The cost is determined by the retail store you visit.
Adding physical cash to your Cash App card costs from $1 to $5.
Check Out: Hack Codes for Cash App and How to Find Lost Cash APP Card
Where Can I ReLoad My Cash App Card for Free?
The most common option to load your Cash App card without paying a fee is to transfer funds from an existing bank account, though this procedure may take 1 to 3 days.
A checking or savings account needs to be electronically validated and linked to your Cash App account before a transfer request may be made.
Here are the steps for adding funds from the bank to the Cash app:
Tap Profile on the Cash app's home screen.

Select Linked Banks.

Click "Link Bank".

Follow the prompts.
Where Can I Add Money to My Cash App Card Without Bank Account?
If you are wondering, "Where Can I Reload My Cash App Card without a bank account?" we got you covered.
As mentioned previously in this article, you can load money into your CashApp account without a bank account by depositing paper money In-Store.
Some of the most well-known retailers like Family Dollar, H-E-B, Kwik Trip, Rite Aid, Sheetz, Thorntons, Walgreens, Walmart, and 7/11 accept Cash App deposits in their stores.
Steps to load your paper cash at a retailer:
Step 1:

T

ap the Money tab on your Cash App home screen, and select "Paper Money"
Step 2:

Choose a place to deposit physical currency. To get the address for a location, you would like to visit, tap on it on the map. On the location's information screen on your Cashapp, hit directions to begin navigating.

Step 3:

Take your phone with you to the deposit location. When you arrive at the store, inform the cashier you want to utilize the Cash App to deposit cash.

Step 4: On the Cash App map, select Show Barcode. This number lets the cashier scan cash into your account.
Step 5:

Pay the cashier. There is a $5 minimum deposit requirement and a $500 maximum per deposit.

Additionally, each paper money deposit carries a $1 fee. Each barcode only permits one transaction. Use a separate barcode if your deposit is more than $500. A total of $1000 per week (rolling) and $4000 over 30 days may be deposited.

Step 6: To complete the transaction, press DONE.
It only takes a few minutes for the money to show up in your Cash App balance.
Also Read: How to Spot a Cash App Scam?
Can I Add Money to My Cash App Card Without a Debit Card?
This is a legitimate question if your debit card runs out of cash or if a bank account has been temporarily closed.
Nevertheless, there are still several ways to add money to your Cash app card without a debit card, including through a Cash App Direct Deposit, Bank transfers, Recurring Deposits, and supported retailers.
Follow one of these methods to reload your Cash App when you don't have a debit card linked to your app.
As already discussed in this article, Cash App has numerous designated checkpoints in the form of local retailers where any user can visit to load cash into their Cash App account for a small fee.
You can add physical cash by clicking on

"Paper Money

" on your app and following the prompts. This method requires having the app on your mobile device at hand.

Have a friend or customer transfer money from their bank or Cash App account to your Cash App. All they need is your email address, $Cashtag, or phone number.

From your Cash App linked bank accounts, transfer money directly to your Cash App account using the "Add Cash" feature in the Banking section.
Here's how to Link your Bank account to the Cash app:
L

aunch the Cash App on your mobile.

T

ap the Money tab on your Cash App home screen.
Now select "Link Bank" under the cash balance section.
Select your preferred bank from the list of Banks that will appear and connect it with your cash app account.

Next, enter the desired amount you'd like to load your cash app card with and click add.
How to Check the Cash App Card Balance after Loading Money Into It?
You must check the balance on your cash app card after visiting and loading it at any of the stores. Once your cash app card has been loaded, you should follow these procedures to check the balance:
Open the cash app on your smartphone.
Open the Cash app and Login into your account.

Next, click the $ sign on the home screen's right.

Here's your Cash App balance.
Don't have the app? Check your balance online. Follow these steps after logging in using a browser on your smartphone or computer:
Visit the

cash.app

website.

Log in to your Cash App profile.

Click the ($) dollar sign on your screen's left side.

This page shows the Cash App balance
You can reach out to cash app support if either of these options is unsuccessful or if there is a problem. This can be done via the app. The process is outlined below:
Tap the profile icon on the Cash App's home page.

Find and choose the Cash App support icon.

Select "Something else."

Find your problem (look for a resolution) or "tap" something else.

Reach the Cash App's customer service at 1 (800) 969-1940, Monday through Friday, 9:00 am to 7:00 pm EST. to know your balance upon verification.
Checkout: How to Add a Gift Card to Cash App?
FAQs
1. Can I Load My Cash app card at ATM?
Yes, all you need is a debit card linked to your Cash App to load money at ATM. Also, you can use any Cash app enabled ATM to withdraw money using a Cash App card.
2. Can I Load My Cash app card at Dollar Tree?
Yes, as a Cash app customer, you can load money into your cash app card at Dollar Tree. Visit the Dollar Tree store that's closest to you for this. Reloading the Cash App Card will cost you a set fee of $4.
3. Can I Load My Cash app card at Circle K?
Circle K accepts Cash App card loading. You can meet the Cashier at any Circle K location in your area. Give your card information and ask for your cash card to be loaded. Pay with cash for the required amount. The cost to reload will be $4.
4. Can I Load My Cash app card at Dollar General?
Yes, Dollar General stores refill Cash App. Ask a cashier for assistance, give them the phone number connected to your Cash App account, and hand them the money. The cost of reloading will be $4.
5. Can I Add Cash to My Cash App at a Gas Station?
Most gas stations don't allow you to load money onto your Cash App debit card. However, supported gas stations like 7-Eleven and BP can add money to your Cash App. There will be a 4$ reloading fee.
6. Can I Load My Cash App Card at 711?
You can top up your Cash Card balance at a store like 7-Eleven. This can be done by asking the cashier and informing him that you wish to add money to your Cash App by barcode. A reloading fee of $4 will be charged.
7. Can I Load My Cash App at Rite Aid?
Rite Aid charges $4 to reload Cash App Cards. Just give the cashier your Cash App barcode and they'll reload it.
8. Can I Load My Cash App Card at Walgreens?
You can load Cash App at Walgreens. Request a cashier for help, give them your Cash App number, and they'll add your cash. It will cost $4 to reload.
9. Can I Load My Cash App Card at Walmart?
Yes, check with Money Services to reload your Cash App. You may be told to wait for a cashier. Provide your Cash App phone number. It will cost $4 to reload.
10. Can I Load My Cash App Card at CVS?
Yes, you can reload money into your Cash App at CVS. The cashier will reload it if you hand them the cash and your phone number. For the reload, you must pay a cost of $4.
11. Can I Load My Cash App Card at Family Dollar?
Family Dollar cashiers can add money to Cash App. Give the cashier the Cash App phone number as well as the cash. They'll handle the reloading for you. A $4 reload fee applies.
12. Can I Load My Cash App Card at Speedway?
Yes, Speedway is yet another Cash App reloading location.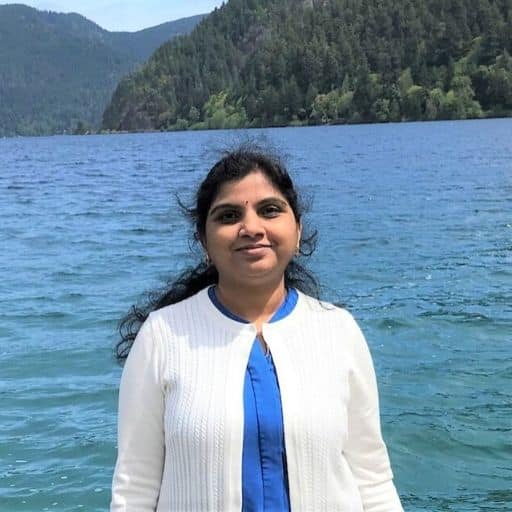 Hey Folks, thanks for stopping by my blog!
I'm Swati. I'm a mom, side hustler, full-time blogger and a millennial work-at-home expert featured on Forbes, CEO Blog Nation, Referral Rock, Vital Dollar, and Databox blog. I embarked on this impeccable journey to expose my online monetary experiences and help you all earn money from home. Come join my make money revolution and attain financial freedom – it's not as hard as you think!