Searching for the Cash App bank name and address for your various transactions or "what bank is Cash App"?
This popular money transfer and digital banking app partners with two U.S based Banks; Sutton Bank and Lincoln Savings Bank.
The institutions work with the app to manage direct deposits and issuance of Visa debit cards.
So, is Cash App a Bank? Cash App is not a bank, but rather a web-based financial services platform owned by Block Inc.
The app, formerly known as Square Cash, is owned by Block, a company that was previously known as Square (2009-2021).
Read on to better understand what bank does Cash App use, the role of the two banks, their addresses, and why this financial information is important.
What Is Cash App Bank Name for Direct Deposit?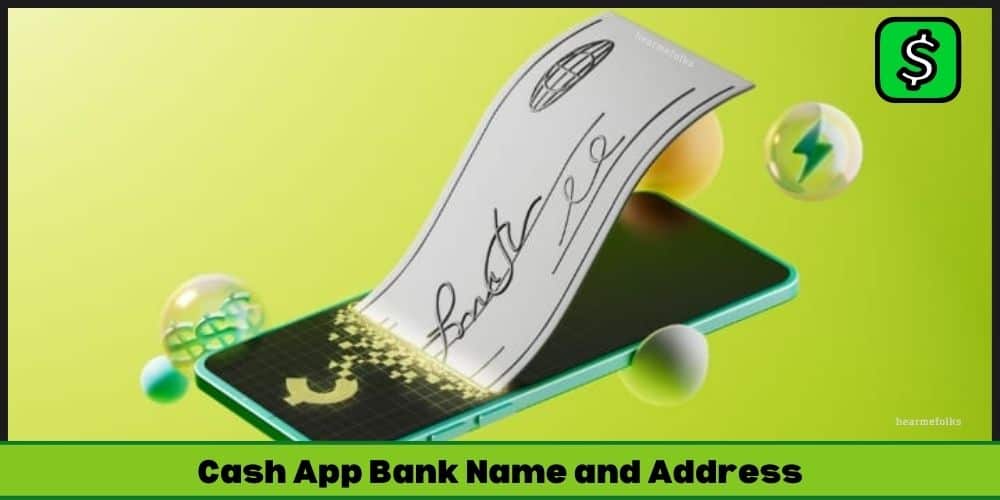 What is the name of Cash App bank? To provide direct deposits via Cash App, the sender needs the routing and account numbers associated with your Cash App account. This feature is provided by both Lincoln Savings Bank and Sutton Bank.
All Cash App users have unique account numbers and a general routing number used for direct deposit setup.
For a new user, after you sign up for a Cash App Account, you need to order a Cash Card to enable direct deposit.
Pssst. Use my free Cash app referral code "ZFXCWHR" during sign-up to earn a $5 bonus after you use the app to send $5.
To get a customizable Visa card for your Cash App, go to the app's home screen and click the Cash Card tab.
From the next menu, tap Get Cash Card followed by tapping Continue, and following the prompts.
Once your card is approved, you should be able to access your direct deposit details.
If not, your card should arrive in 10 days or less, after which you need to activate it to know the banking details associated with it.
Follow the steps below to activate your new Cash App card:
Click the Cash Card tab from the home screen then touch the Cash Card image.
Click Activate Cash Card to open your camera for scanning your card's unique QR code.
If the QR activation fails or you can find the option, you can use the card details to activate your Cash Card.
Click the Cash Card tab.
Press the card image.
Press Activate Cash Card.
Click Use CVV Instead
Key in the details as prompted; CVV code & expiration date.
So, what bank is Cash App under? To know the account number and the routing number related to your Cash App:
From the Cash App home screen, click the Banking tab.
Below the account balance, you'll find the Cash APP routing number and account numbers.
You can copy and share the numbers when requested by the depositor.
The person or business paying may also insist on a duly filled Cash App direct deposit form. Get the form by:
Go to the home screen and click the Money tab.
Click Direct Deposit then choose to Fill Out a Form under manual setup.
Key in all the required details including the payment amount and your signature.
Choose Email Form to enter the depositor's address and tap Send.
Generally, direct deposits, such as paychecks take up to 5 business days to reflect on your Cash App balance.
Cash App in conjunction with Sutton and Lincoln Savings strives to ensure you get your deposits in at most 3 days.
As a bonus for setting up a Cash App direct deposit service, you get 3 charge-free ATM withdrawals monthly.
All you need to access the bonus is to ensure at least $300 gets sent to your account via direct deposit within the month.
Here's how to check your Cash App Card Balance
What Is Cash App Bank Address?
Wondering what bank is Cash App with for Direct Deposits? And, what is Cash App address for direct deposit?
As noted above, the Cash App mobile application's Direct Deposits are powered by the Lincoln Savings Bank, which is the bank name. Recently, Sutton Bank has also started providing routing numbers to some Cash App users.
Why this information is important is that to send money electronically into any bank account, the money has to go through the automated clearing house (ACH) network.
The system requires your bank name, routing number, and Cash App Bank Address. As per your location, you are assigned a routing number and an address that's unique to your account.
So, what's the name of Cash App bank? To get the details, including your branch's phone number, you just need your routing number as provided by Cash App.
For example, with Lincoln Savings routing number 073923033 on your Cash app, you get the following details using this free bank codes checker. Sutton Bank's routing number is 041215663.
What bank does Cash App use for Direct Deposit? Below is all the information you need:
Cash App Bank Name Address and Routing Number for Direct Deposit
| | |
| --- | --- |
| Cash APP Bank Name | Lincoln Savings Bank |
| Cash APP Routing Number | 073923033 |
| Cash APP Adress | 508 MAIN ST, REINBECK, IA – 50669 |
| Phone Number | (319) 788-6441 |
| | |
| --- | --- |
| Cash APP Bank Name | Sutton Bank |
| Cash APP Routing Number | 041215663 |
| Cash APP Adress | Attica, Ohio 1521 East Main St Ashland |
| Phone Number | (419) 426-3641 |
Checkout: How to Change Your Cash App Routing Number?
What Bank is Cash App On Plaid?
Plaid is a technology platform that makes it easy for apps such as Venmo, Chime, and Cash App to provide banking services. Basically, Plaid is a data transfer network that provides essential banking infrastructure.
Once you integrate Plaid with Cash App, you get easy access to all the information needed to make direct deposits.
Plaid has partnered with Lincoln Savings Bank to enable seamless money transfers on Cash App.
To use Cash App with Plaid, get your routing number and account number from the Banking tab or under direct deposits and enter the information manually when prompted for your banking details on Plaid.
Cash App Sutton Bank Address
Sutton Bank Cash App is the partnership that provides you with a Visa Debit Card that is linked to your Cash App, and recently, a routing and account number for direct deposits.
The company is headquartered in Attica, Ohio 1521 East Main St Ashland.
Is Cash App Sutton Bank? It is worth noting that even though Sutton Bank is the issuer of Cash App cards, the institution is not a constituent of Cash App and neither does it provide support for debit cards to the user. Ideally, you are not recognized as a customer of the bank.
The same case applies to Lincoln Savings Bank.
The two banks do not have you as a customer in their databases, meaning you cannot access their services via their online or physical banking features.
For any kind of support, as a Cash App user, you are advised to contact Cash App Customer Service at 1-800-969-1940 or via Cash App online support platforms.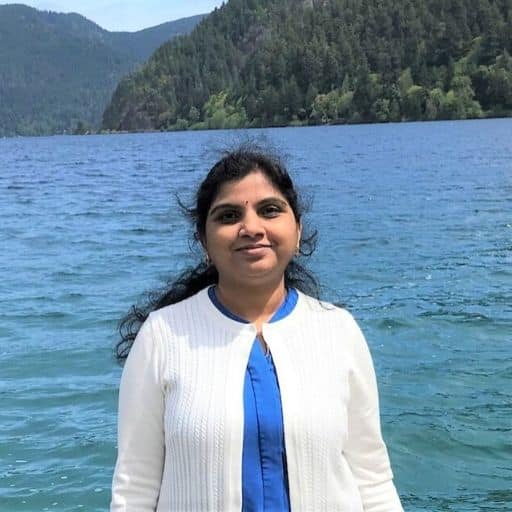 Howdy Folks, thanks for stopping by my blog.
I'm Swati, a proud mom, dedicated side hustler, full-time blogger, and a recognized millennial work-at-home expert. My expertise has been featured on esteemed platforms such as Forbes, CEO Blog Nation, Referral Rock, Vital Dollar, Databox blog, and many more. I have embarked on this incredible journey to share my firsthand experiences in the world of online income generation and to assist all of you in earning money from the comfort of your homes.
Join me in my mission to revolutionize the way we make money and achieve financial freedom. Trust me, it's not as challenging as it may seem!
Together, let's explore the boundless opportunities and pave our paths towards a prosperous future.