Will Cash App refund money if scammed? For this, you need to understand how Cash app works and your role when transacting using your mobile app.
First off, peer-to-peer money exchange apps like Cash App make it easy to send and receive money. The process is usually instant, with the money becoming ready for use or transfer by the recipient.
However, without any hold on such transactions, unlike traditional payments like checks, it becomes difficult to get your amount back.
Scammers have taken advantage of such money transfers, with 13% of P2P money transfer users reporting falling for online money scams. Similar reports show that 11% of users have had their accounts hacked.
The question becomes, can you get a refund on Cash App if scammed? The simple answer is that once you hit the SEND button, Cash App cannot refund your money.
Despite the difficulty in getting a Cash App refund, there are avenues to dispute fraudulent transactions once you send money to a stranger.
Will Cash App Refund Money if Scammed?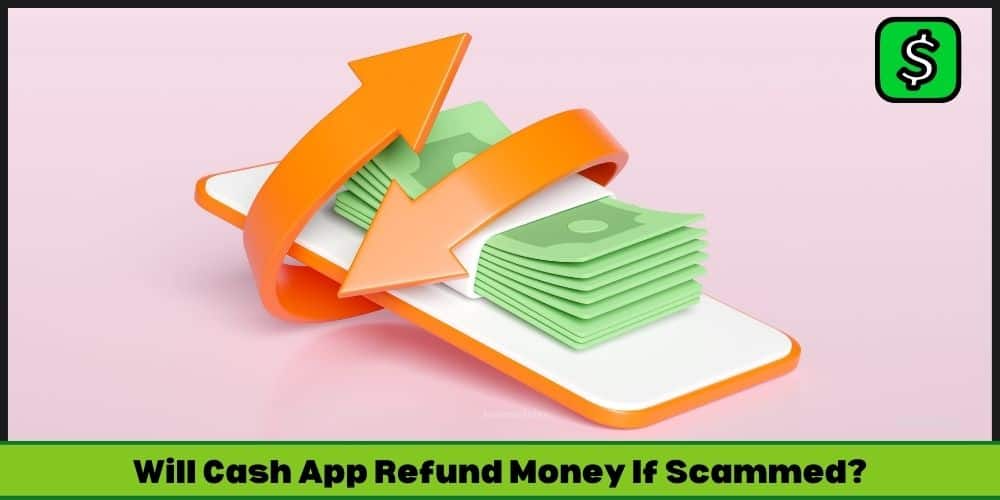 Yes, it is for a Cash App payment to be refunded by the company in case of a scam.
However, this is not always the case since Cash App support may not always be able to intercept the payment before the recipient cashes out.
According to the company, they monitor "your account for anything that looks out of the ordinary. If a potentially fraudulent payment occurs, (they) cancel it to prevent you from being charged".
If the cancellation is successful, your money is credited back to your Cash App account. The process is usually instant but it may take up to 3 days before your previous Cash App balance is restored.
How to Get Money Back On Cash App If Scammed?
Whereas Cash App does keep an eye on all transactions, it's upon you to avoid scams by ensuring to never send money to the wrong person.
You should only transact with people or businesses that you know and trust. Nevertheless, the Cash App team will investigate and take the necessary measure for any transaction that is flagged as suspicious.
To get a refund from the recipient here are your options:
1. Initiate a Refund
Be it a Cash App scam or not, you won't know until you try to get the other person to refund the money.
To request a refund, follow the steps below:
Log into Cash App and on the Home Screen, click the clock icon. This will take you to your recent transactions.
Find and select the erroneous transaction.
Tap Refund followed by OK.
The request will be sent to the person you sent the money to, and they have the final say on making the refund.
If you are the benefactor of such a transaction, the right thing is to comply by:
On your Home Screen, click the Activity tab.
Find and select the payment.
Tap the three dots (…)
From the menu options that show, select Refund.
Tap OK.
According to the Cash App refund policy, refunded payments are returned to the sender instantly.
If the funds originated from your Cash App balance or bank account, expect an immediate credit.
Otherwise, the refund may take up to 5 business days to arrive if the transaction was made from a linked credit or debit card.
2. Cancel The Payment
Typically, Cash App payments are instant. But for one reason or another, it's possible for the transaction in question to not complete instantaneously.
In some instances, Cash App allows you to cancel such transactions.
Open Cash App and click the clock icon to see your recent transactions.
Find and tap the pending transaction.
Look for Cancel and click on it to cancel the payment.
3. Dispute the Payment
Cash support services on Cash App include investigation of disputed payments. The option is usually the last resort if the recipient, especially merchants, is unable to justify the payment.
To report such fraudulent payments and log an official dispute:
Open Cash App and tap the clock icon for recent activities.
Find and tap the payment in dispute.
Tap the three dots icon (…)
From the menu options displayed select Need Help & Cash App Support.
Click Dispute this Transaction.
The Cash App team will investigate and, where possible, force the recipient to return your money. Cash App Customer Support contacts you via email to notify you of the progress and resolution of the dispute.
4. Report the Scam
"I got scammed on Cash App what do I do?". The answer to this query is reporting the payment issue as a scam. So, if it's apparent that a recipient meant to steal your money, go to:
Your Cash App profile icon and tap it.
Find and tap Support.
Click Report a Payment Issue.
Find and select the bad payment.
Follow the prompts.
5. Report the Fraud to Your Bank
When making payments through a linked bank card or even your Cash Card, you can easily fall victim to Cash App frauds looking to clean your bank account.
As such, apart from the support team, you need to notify your bank about the payment in dispute.
Visit your local branch and talk to a bank representative. You can also get in touch with bank support via email or chat.
6. Change Your Cash App Login Details
Your Cash App account contains sensitive information including your card numbers, login details, and the like. Anyone who gets access to such data can do irreparable damage to your finances.
This is why you should modify your login details whenever you suspect your account is being targeted by fraudsters.
To ensure the hacker won't access your account, start by changing your pin.
From the home screen, click your profile icon.
Choose Privacy & Security.
Tap Change Cash PIN.
Enter and confirm the new PIN.
NOTE: Your Cash App PIN is the same as your Cash Card. Once you change it, a hacker can't make withdraws with a cloned Cash App Debit Card or login to your account from their devices.
An extra security measure would be to enable Touch ID: Tap your profile icon > Privacy & Security > toggle Security Lock on >Input your PIN or Touch ID.
Your fingerprint will be scanned once you follow the prompts. When your Touch ID is registered, no payment can be made on your Cash App without your fingerprint.
Check Out: How to Track Cash App Card?
7. Freeze Your Credit
Some frauds are geared towards taking new lines of credit in your name. That's why you need to contact the major credit bureaus (TransUnion, Experian, and Equifax) and request a credit freeze.
To freeze access to your credit report:
8. Report and Block the Scam Account
Cash App customer service advises that a transaction can be "associated with a potential scam account instead of a specific payment". You can report the account for further investigation:
Open your Cash App and search the recipient's profile using their email, name, $CashTag, or phone number.
Click their avatar to view their profile.
Scroll down to Report or Block.
Select one option and follow the prompts.
9. Report to The FTC and FBI
Armed with the transaction's details such as your name, transaction date and amount, email address, and phone number, visit the Federal Trade Commission and report the scam.
The agency is tasked with investigating fraud to ensure consumer protection, both online and offline.
The scam report you generate is shared with over 3,000 law enforcers. Additionally, you need to report the internet crime to the FBI. An added measure is to report the scam to The Police.
Checkout: How to Transfer Money from Netspend to Cash App?
Cash App Taking Money Without Permission
Cash App will never take your money or allow transactions to people or merchants that you have blocked on the app.
If you notice unwarranted money transfers or your Cash App balance reducing unexplainably, then you are being scammed. To stop the hemorrhage you need to follow the steps laid out above.
You can also report your Cash Card as stolen to stop unauthorized card payments:
On the Cash App home screen, click the Cash Card tab.
Click on the Cash Card image.
From the options choose Problem With Card.
Click Card Stolen.
Enter your PIN or Touch ID to confirm the report.
You should take steps to keep your account safe, as well as other money apps like Venmo, PayPal, and Zelle, are protected from fraudsters.
How To Protect Your Cash App?
Start by reading about different kinds of scams. Currently, the $100 to $800 flip scheme is making the rounds.
Always check the URLs of any links or emails that purportedly originate from Cash App.
Any call, email, or chat that asks for your PIN, login code, or SSN does not originate from any Cash App department- report such calls as scams.
If you aren't sure of any payment, including deposits, or requests, contact the Cash App Customer Support Team at 1 (800) 969-1940 or online.
Never send money to people you don't trust. Always check a person's profile to ascertain they are the right recipients.
Bonus Post: Sending Money From Earnin App to Cash App
Cash App Refund Hack
There is nothing like a Cash App refund hack. Someone claiming to offer such hacks is probably trying to gain access to your account to steal your account information or your money.
Ensure to report the incident to Cash App to stop the scammer before they actualize their plan.
To reiterate, all transactions on Cash App are usually instant and once money has left your account, it isn't easy to get it back.
The only way to get your money back is for the recipient to refund on the Cash App from their end. You can send a Cash App refund request, but that is as far as you can go to having the transaction reversed.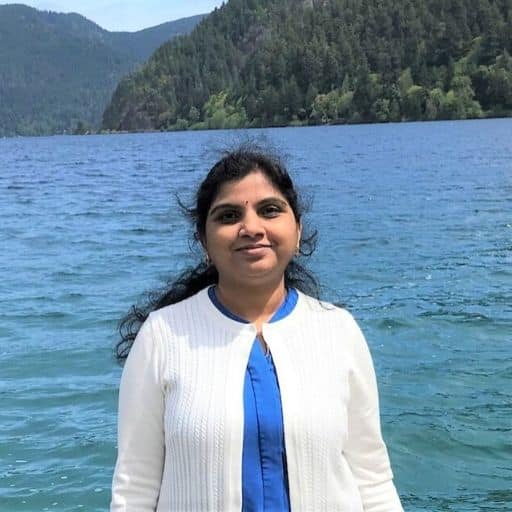 Howdy Folks, thanks for stopping by my blog.
I'm Swati, a proud mom, dedicated side hustler, full-time blogger, and a recognized millennial work-at-home expert. My expertise has been featured on esteemed platforms such as Forbes, CEO Blog Nation, Referral Rock, Vital Dollar, Databox blog, and many more. I have embarked on this incredible journey to share my firsthand experiences in the world of online income generation and to assist all of you in earning money from the comfort of your homes.
Join me in my mission to revolutionize the way we make money and achieve financial freedom. Trust me, it's not as challenging as it may seem!
Together, let's explore the boundless opportunities and pave our paths towards a prosperous future.