If you are considering using Cash App, then you need to beware of Cash App flip scams.
Basically, the very features that make the app an industry leader are the very features that scammers use to steal your money.
This post looks at various Cash App money flipping schemes and how to avoid scams.
Let's get started.
What are Cash App Flip Scams?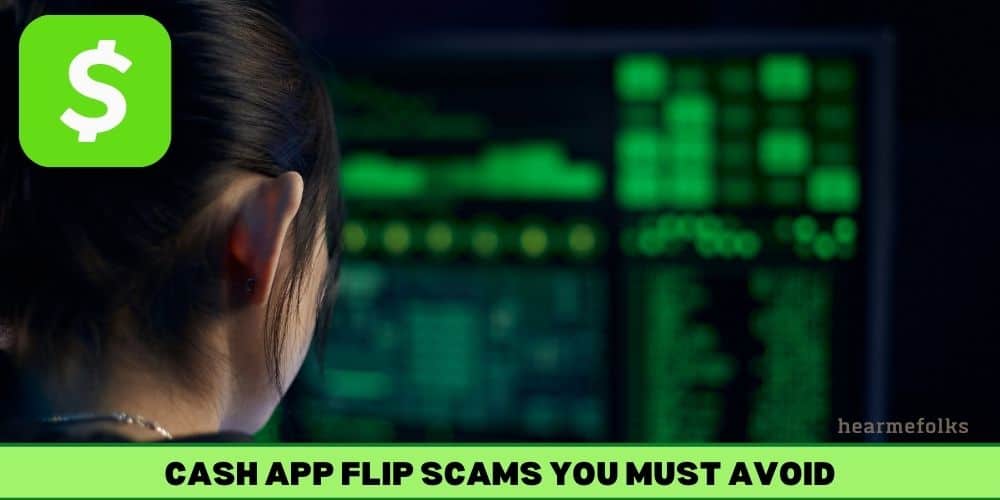 These are schemes meant to obtain your hard-earned money via Cash App payments. They usually take the form of a fake Cash App payment disguised as a legitimate Cash App money transfer.
The offer can be in terms of a fraudulent Cash App gift card, email, sweepstake, referral, and code generator.
What makes Cash App flip scams flourish is that once you transfer money via the app there is no way to get your money back.
However, I have some good news though, using this referral link, you can make up to $30+ for signing up and using the app.
Cash App Flip Method 2022: How Do Cash App Flips Work?
When it comes to making money with Cash App, the term "flipping" implies fraud.
The app is primarily used to send and receive money, and it's only through trading stocks and crypto that your money can "grow".
Note, turning whatever amount of money into more money is the essence of flipping. That said, a major aspect of cash flipping is that you must add value to your money to make it "increase".
1. The $750 Cash App Scam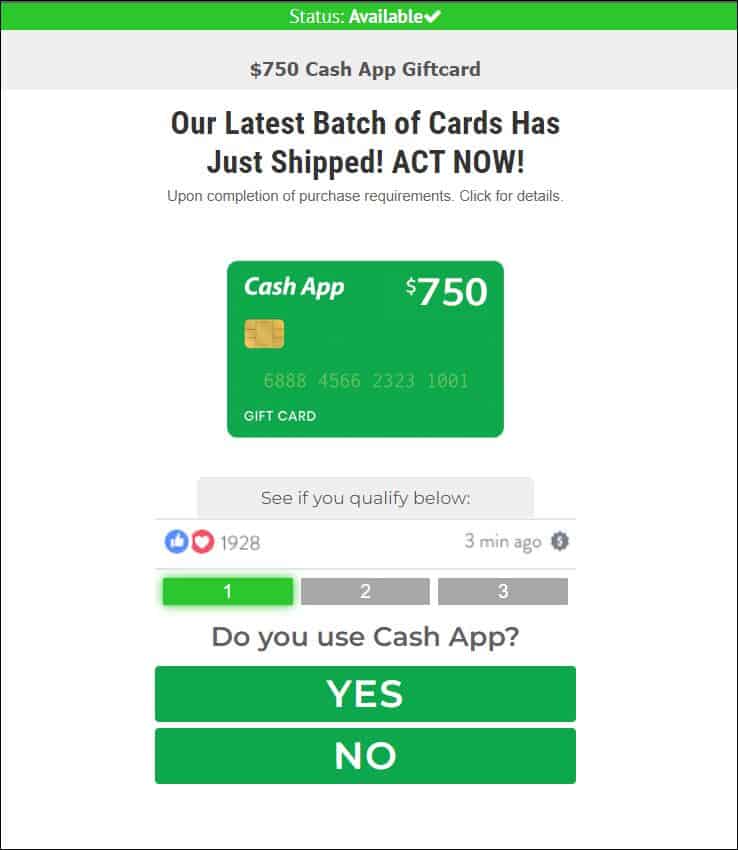 Through Flash Rewards/Reward Zone USA/UpLevel Rewards, you can get a $750 Cash App gift card. However, to generate money here, you must complete 20 deals that last 60 days or less.
Note, you don't get free money but rather work on tasks such as online surveys, referrals, online shopping, and accepting free trials to make money in return.
As such, you need to put in real effort, time, and money to earn the $750.
Unfortunately, scammers are taking advantage of Flash Rewards' popularity to create similar, albeit fraudulent, offers. A perfect example is the 750 Cash App scam run by Survey Premium (shown in the picture above).
Other scam sites dangling a $750 offer, to mine your data or get money from you, include AppCash45 AppCash33, AppCash23, etc.
2. Fake Cash App Giveaways & Sweepstakes
If you hear someone saying they got scammed on Cash App, high chances are they took part in a fake easy money giveaway or contest.
To flip money on Cash App, the scammer asks you to send a small amount of money, say $50, to seemingly legitimate Cash App giveaways.
Once the transaction goes through, the scammer disappears or asks you to send more money to "activate" your winnings.
In this Cash App fraud, you are asked to send money in exchange for getting a higher amount for your kind gesture.
Known as "Blessing Loom", the scammers target Cash App users via social media to bless a close friend or family with $100.
You then post the same message to get 8 other people in this "money circle" to send you $100 each using the Cash App, making you $700 free.
Also Read: Random Person Sent Me Money On Cash App [Here's What to Do!]
4. Cash App Scams on Facebook
This is an elaborate buyer scam that has recently taken hold on the Facebook Marketplace. A buyer offers to pay for an item via Cash App and asks for your email address to initiate payment.
Next, they contact you saying that they have sent money through Cash App. The transaction doesn't appear on the app but on checking your email, you find a message saying you have received money on the app.
Usually, it's only after you have shipped the product that you realize the email did not originate from the official Cash App site- you end up losing the product plus the cash you'd have made.
5. Cash App Sugar Daddy Scams
In this money flip scam, a sugar daddy or momma promises you a huge payment in return for your friendship.
The catch is, to ensure this huge sum hits your Cash App account, you need to part with a small fee. Cash App scammers disguise the fee as loyalty proof that can be 10 to 20% of the expected windfall.
It's normal to ask a client to send a screenshot of their approved payment notification when Cash App is experiencing a delay on your end.
Quite a legit way of moving a transaction along, don't you think?
The problem is that there are websites where scammers can buy forged Cash App to Cash App payment screen grabs.
And in your haste to satisfy your buyer, you end up sending them your merchandise- for free!
7. Cash App Text Scam
In August 2020, Cash App support acknowledged a scam whereby you receive a text directing you to complete payment.
The text originates from money-flipping scammers and may bear all the hallmarks of a genuine Cash App message; except for the fact that all transactional activities, sending and receiving cash, happen in-app only.
8. Puppy/Apartment Cash App Scam
Cash app flip scams work by dangling an item or service that you need or can say no to. That's what puppy or apartment scams are all about.
A seller with knowledge of what you are in the market for, contacts you with a seal that you can't say no to.
But due to some unforeseen circumstances, say a last-minute trip, they ask that you send a deposit to get the item off the market for you.
9. Phishing Scams on Cash App
Apart from money-flipping scams, you need to be wary of phishing scams when using digital wallets.
Phishing schemes are interested in your Cash App login details or the card number displayed on your Cash App Visa debit card.
The schemer may create a fake Cash App website or app and trick you into signing in. On the developer side of the platform, they will be seeing all the letters, numbers, and other elements of your login details.
They may also call disguised as Cash App Support and get you to reveal the details.
Afterward, they can use the information to withdraw, transfer, or spend money from your Cash App.
10. Cash App Clearance Fee Scam
If you are ignorant of Cash App fees, it's easy to get trapped in a clearance fee scam. Basically, a clearance fee is an amount levied by a bank, merchant, or any other third party to facilitate a transaction.
The fee is usually paid by the person initiating the transaction, in this case, the sender of the money.
So, how does this flipping scheme work? A sugar daddy will promise to send you a huge amount and say that they have made the transaction.
When you dispute, they send you a doctored Cash App message that says you, the recipient, needs to pay a little amount to complete the transaction.
According to Cash App, "If someone is promising you free money in return for sending them a payment, it is a scam".
Also Read: Cash App Paper Money Deposit Locations Near Me
Cash App Referral Hack
First off, Cash App offers free money to new users in the form of a welcome bonus. All it takes is entering my Cash App referral code: ZFXCWHR during sign-up and then sending $5 within 7 days.
The code also makes you eligible to earn up to $30 real cash for each new person you successfully get to join Cash App.
So, is there a real Cash App referral hack?
Yes, there is. Since Cash App offers a referral bonus upon the minimum transaction of $5, simply sign up, deposit $5, send it to your referrer to earn your free money, and they can resend the money back to you.
Any other hack, including popular Cash card code generators that are sprouting all over the internet, are just outright scams.
Also Read: 10 Games to Play and get paid via Cash app
How To Spot a Cash App Scam?
Any Cash App money flip scam feeds on your greed for making money out of nothing. So, the first red flag is any offer that promises to take your money and multiply it free of charge.
The app outlines how to recognize scams with the bottom line being to treat your Cash App money like tangible cash; don't expect anyone to give you free money after you advance them a little cash.
Also Read: Will Cash App Refund Money If Scammed?
How To Protect Yourself From a Cash App Flip Scam?
To ensure that you don't become a victim of a Cash App scams, here are some tips:
Avoid Cash App scams email by ensuring the sending address ends with @cash.app, @squareup.com, or @square.com.
Double-check the phone number, email, or $Cashtag of the intended recipient to ensure you get the details right.
Block people who send multiple money requests or look scammy.
When buying stuff online, it takes time to go through the seller's profile for reviews and ranking. If previous buyers aren't satisfied, the seller could be running a scam.
Contact cash app support at https://cash.app/contact and report suspicious transaction requests. Another best way to contact the Cash App team is via 1 (800) 969-1940.
Never send money to anyone claiming to work for Cash App. Further, don't share your login details, password, or card number with anyone, ever.
Do not accept social media or email offers to "test" your app's functionalities or usability.
On the other hand, Cash App also employs "cutting-edge encryption and fraud detection technology to make sure your data and money are secure" with Cash App transactions failing for protection.
Are Cash App Flips Legit?
Cash App flip money offers are not legit, they are just ruses by scammers to have you send them money.
The only way that Cash App customers can win money is via third-party companies, such as Reward Zone and Swagbucks. However, this is not free money but rather a reward for completing the prescribed activities.
To keep your money safe, transact using Cash App like you would when taking money out of your physical wallet.
And if you wish to flip your money, look into these 21 Quick Ways of Flipping Cash.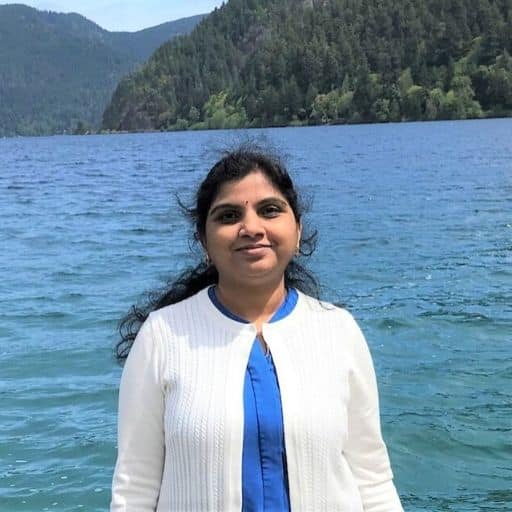 Howdy Folks, thanks for stopping by my blog.
I'm Swati, a proud mom, dedicated side hustler, full-time blogger, and a recognized millennial work-at-home expert. My expertise has been featured on esteemed platforms such as Forbes, CEO Blog Nation, Referral Rock, Vital Dollar, Databox blog, and many more. I have embarked on this incredible journey to share my firsthand experiences in the world of online income generation and to assist all of you in earning money from the comfort of your homes.
Join me in my mission to revolutionize the way we make money and achieve financial freedom. Trust me, it's not as challenging as it may seem!
Together, let's explore the boundless opportunities and pave our paths towards a prosperous future.