Have you received a cash app $100 to $800 free money offer? If not, you might have dodged a bullet on this 2022 pyramid scheme that has seen people lose their money through payment apps.
A popular target for scammers is Cash App users looking for easy money-making schemes. The bait is that you can make money through what is known as a "gift circle"
So, how does this Cash App $100 to $800 flipping scheme work, and can you get rich from it? Read on to find out.
What Is Cash App Flip $100 to $800 Scheme?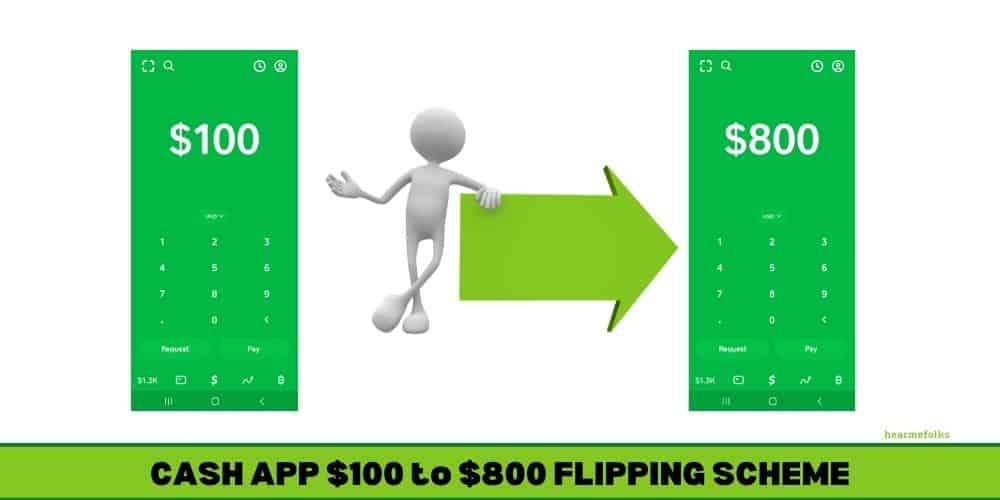 Also known as a "blessing loom" scam, the scheme is styled as a money-sharing circle whereby a USD 100 investment grows into USD 800 in return.
In this cash app flip $100 to $800, a scammer, who happens to be your social media friend, sends you a request to flip money by sending them $100.
The message goes on to say that by rehashing the offer to 8 of your friends, they will in turn send USD 100 each, making you USD 800 Cash App money.
In essence, you will just be looping your friends and family into sending USD 100 to someone they think they know.
Remember, you are resending the scammer's original message 'as is' to your friends.
How Does the Cash App $100 to $800 Flipping Scheme Work?
The promise of getting 800 dollars on Cash App within a short period, from just investing a fraction of the expected windfall is the bait that draws you to the cash app game $800.
What's more, you are happy to send a gift to your friend, aren't you?
Note, the Cash App $100 to $800 circle scam is one of many game chain letter scams variation highlighted by the FTC.
As per the commission, the scheme also goes by many names including Mandala Game, Giving Circle, and Money Board.
The FTC cautions that no product or service exchanges hands, meaning no value is added by those who participate in Cash App money looms.
You simply end up losing money from your Cash App account and end up duping others.
Apart from this Cash App scam, the hack is also popular via PayPal.
Also Read: Did I Get Scammed on Cash App if Someone Sends Me Money?
Can You Get Your $100 Back?
The only problem is that while you may automatically dispute a PayPal transaction by putting it on hold, once you send money on Cash App, there is usually no recourse to get your money back.
Cash App cautions users that, "Cash App to Cash App payments are instant and usually can't be canceled". Find out more about Cash app refund policies here.
Learn how to block someone on Cash App to avoid fraudulent transactions.
Instead Read About Flash Rewards Cash App $750 Gift Card
Can You Turn $100 to $800 On Cash App?
As a Cash App user, I can categorically assure you that the Cash App scheme $100 to $800 is a scam. However, you can use Cash App to invest your money starting with a small amount upfront.
With just a dollar, you can buy fraction stocks and Bitcoin, which you can later sell at a profit. So yes, you can eventually turn $100 to $800 on Cash App but not through social media, email, or text money loops.
You can also get free money on Cash App when you sign up using the referral code "ZFXCWHR".
Or simply click this Cash App referral link to avail free cash!
Using the link or referral gets you a $5 welcome bonus plus up to $30 from each person you refer.
Also, frequent use of Cash App and checking the Cash App's social media handles can help you take advantage of their promotional offers, including Cash Back Boosts when you shop.
Also Read: Cash App Paper Money Deposit
Other Cash App Scams
Cash App users can also fall for other money-flipping scams. The hallmark of these schemes is sending money to someone, who then disappears, or getting scammed for your personal and banking info.
Here are other ways that hackers and scam artists try to get money via Cash App:
1. Pet Deposit Scam $800
Unlike the cash app $100 to $800 scam, the pet or apartment scam purports to help you secure an item or service that you are looking forward to acquiring.
Let's say you want to rent an out-of-town apartment but due to the owners/realtors' unavailability, they ask you to pay part of the agreed lease amount as a deposit, after which you lose your deposit.
Other people who fall for the scam are usually looking for high-priced pets and will request a cash app pet deposit scam you.
2. Cash App $800 Phishing Scam
Phishing is a scam that is almost as old as the internet. A scammer tries obtaining your financial information, such as bank details through false pretense.
In the case of the USD 800 phishing scam, the fraudster aims to get your Cash App login details, with a promise of cash app 800 dollars as the bait.
Typically, you are directed to login into your account through a website that the promoter provides you with.
Unknown to you, the site is not the official Cash App, but rather a fake website that's monitored to display your email and passwords.
The scammer simply uses your info to log in and transfer money from your account into their digital wallets or bank accounts.
3. Cash App Clearance Fee Scam
In this scheme, scammers convince you that they have sent you money and ask you to send a clearance fee to get the money to reflect on your end.
Usually, they'll send you a forged screenshot, a fake cash app screenshot $100 for example, that shows the money has been sent. They may also get fake Cash App Support to call you and confirm the transaction and okay the clearance fee.
All you need to know is that Cash App will never get in touch with you for any fees, and its users usually contact the Cash App team- never the other way around.
Also Check out: How to Get Paid Via Cash App Playing Games
Best Alternatives to Cash App Money
Cash App is a platform that makes receiving money, and sending it, easy via a mobile app. The platform also offers banking, investment, and shopping features. For similar functionalities, you can also get the apps below.
1. PayPal
PayPal is a robust money transfer app with a global reach, making it not only convenient but also the go-to money app for most merchants.
The app is fast and secure. However, compared to Cash App, PayPal may hold your money for months as they verify the transaction. Also, getting PayPal Support can be difficult.
Currently, each PayPal referral can get you $100 free.
2. WorldRemit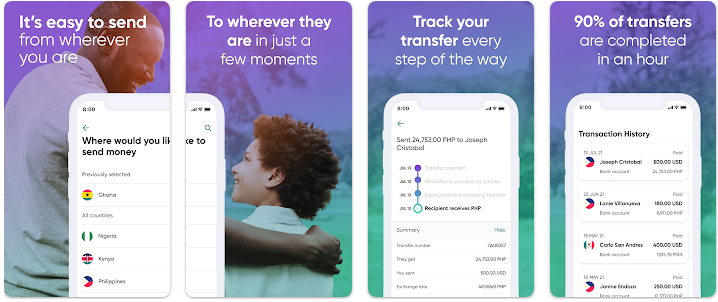 WorldRemit is one of the best international money transfer apps. Though it's styled as an instant cash transfer platform, transactions take minutes and up to 24 hours to clear.
The app is available in 130+ countries and comes with a 4.1-star rating on Trustpilot from 65.3k+ reviews. When you join, WorldRemit offers you a free promotion code that's good for 3 free initial money transfers.
On the downside, the platform has complex transfer charges and may limit transaction amounts depending on the originating or destination country.
3. Venmo
This is an instant money transfer app owned by PayPal. It also helps you share in paying bills such as rent and groceries.
Venmo also lets you send monetary gifts for special occasions, mixing social life and your finances. When shopping, the Venmo Credit Card gets you the cashback from partnering brands.
You'll also be happy to know that you can trade crypto through Venmo, starting with just a $1 investment.
Note, you can request a transaction to be canceled, though Venmo offers no guarantee that the reversal will be affected.
Setup Your Venmo Account Today
Cash App Flip $100 to $800 Scheme: FAQs
1. Can You Really Flip Money On Cash App?
Cash App allows you to trade in Bitcoin and company stocks. If you are really good at making such investment decisions, then yes, you can flip money on Cash App. That said, schemes like cash app game $800 and any other that promises a quick way to make your money grow is an outright scam.
2. Is the Cash App Flip $100 to $800 Scheme Legit?
No, the Cash App Flip $100 to $800 Scheme is a scam. The USD 800 scheme or Cash App blessing scam is a clever way to have you send $100 to a scammer. This illegal way to make money with Cash App also allows you to get eight other people to send money to the person at the center of the scam.
3. Are all Cash App Flips a Scam?
Yes, most cash app flips are scams. You are at risk of losing your money if you engage in any online money-flipping schemes. Cash App warns users, "There are no legitimate businesses that are "flipping cash." They are all likely scams".
Is Cash App Scheme $100 to $800 Real or Fake? [Final Thoughts]
The Cash App $100 to $800 Flipping Scam is just that, a scam! The scheme is just one of the many ways to get unsuspecting people to send them money using the Cash App "send money" feature.
What's worse is that the Cash App flipping scam gets you to recruit others into losing their money along the way.
All that you need to know is that the USD 800 scheme works by whetting your need for free money from doing nothing of value. Resist greed!
There are, however, many ways of getting money fast. These are legal methods of utilizing your skills online to add value to clients and their ventures, and in turn, you get paid real and legit money.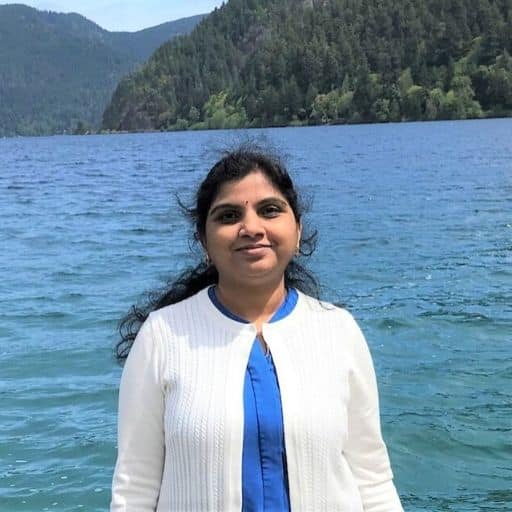 Howdy Folks, thanks for stopping by my blog.
I'm Swati, a proud mom, dedicated side hustler, full-time blogger, and a recognized millennial work-at-home expert. My expertise has been featured on esteemed platforms such as Forbes, CEO Blog Nation, Referral Rock, Vital Dollar, Databox blog, and many more. I have embarked on this incredible journey to share my firsthand experiences in the world of online income generation and to assist all of you in earning money from the comfort of your homes.
Join me in my mission to revolutionize the way we make money and achieve financial freedom. Trust me, it's not as challenging as it may seem!
Together, let's explore the boundless opportunities and pave our paths towards a prosperous future.