Have you come up across Cash App free money codes and wondered whether is Cash App safe?
This Cash App review covers how to active activate Cash App bonuses, how the platform works, how it safeguards your money, and other important questions about this trendy peer-to-peer online cash payment service.
To get started, click here to sign up on Cash App. On the "Enter Referral Code" field, key in ZFXCWHR to kickstart earning $15 in referral bonuses. That said, to claim your free money, you need to activate your account by sending $5.
We shall also look at what users are saying about the service plus the pros and cons of transacting through the Cash App.
Cash App Review: Is Cash App Safe to Use?
Over the course of the last 8 years, Cash App has reportedly made a gross profit of around $1.8b with a pool of 70 million active users yearly.
The app is known for its competitive business model and gets favorable reviews amongst similar financial platforms.
First off, you can send and receive money via the platform for free. A Visa debit card of your own design, known as a Cash Card, is also available and can be used to cash out via an ATM for free.
Additionally, Cash Cards are acceptable by retail businesses and come at no monthly fee, no per purchase fee, no balance inquiry fee, and zero customer service fee.
So, amidst all these free offers, what do current users have to say about this service? Read on to find out more about Cash App reviews on Reddit later in the article.
What Is Cash App?
Cash App is among the world's leading peer-to-peer (P2P) online payment platforms. It offers a quick transfer of money between parties without the bureaucracy seen in the banking sector. To be clear, this is purely a financial services platform as opposed to a bank's app.
The service was released on 15th October 2013 by Square, Inc., a public trading company listed on the New York Stock Exchange under the symbol SQ. The company's headquarters are in San Fransisco, US. Square, Inc was founded by billionaires Jack Dorsey and Kim McKelvey.
Currently, only US and UK residents can transact over Cash App. The app is available on both Google Play and App Store.
Individuals, as well as organizations and businesses, can transact over the app using unique usernames, referred to as $cashtags.
Services offered by the app include standard and instant deposits to debit cards and P2P money transfers. What's more, you can buy/sell stocks and bitcoins via the app for as little as one dollar.
Check out: What Is Cash App Bank Name and Address?
How Does Cash App Work?
Cash App is mainly used to send and receive money between users. All you need is to create an account and use your $cashtag to transact with other registered users within the same country; US or UK.
To find a user, you can either use their $cashtag, email, or phone number linked to their account. Adding funds to your Cash App is through a debit card that you link to the app.
The feature requires you to have already linked a bank account to the app. Further, you can also link a credit card to broaden your access to funds.
How to Add a Card to Cash App?
Start by launching the app and tapping "My Cash" on the home screen.

At the bottom of the "My Cash" page, tap on "Add Credit Card".

On the new page, key in your debit/credit card number and click "Add Card".
Once approved, you can start sending money to other bank accounts fast.
Here's How to Deposit Paper Money to Cash App In-Store
Is Cash App Free?
Cash App is essentially a free money transfer app, with some fees charged for hastening some services.
Most of its features can be accessed at zero cost including free Cash App download for Android and iOS devices.
Once you link your debit card to the app, you can send and receive funds free of charge. The only catch is that you must be willing to wait for 2 to 3 days for the transactions to through. This is what is known as a standard transaction which is totally free!
On the other hand, if you need your account to be credited or debited instantly, there is a fee of 1.5% commission levied on the amount you are transacting. The minimum charge for an instant transaction is $0.25. In return, the transfer is received in seconds.
When you make payments through a credit card expect a 3% charge. Other Cash App fees include 2.75% for business account holders when they receive money. Lastly, using your debit card at an ATM attracts a 2% charge.
Also Read: How to Apply Cash App for Kids?
How to Make Instant Money with Cash App?
What I like most about Cash App is that you get a chance to earn free money when you join the service. Using unique referral codes, you can get others to sign up and start using the app for you to earn free money.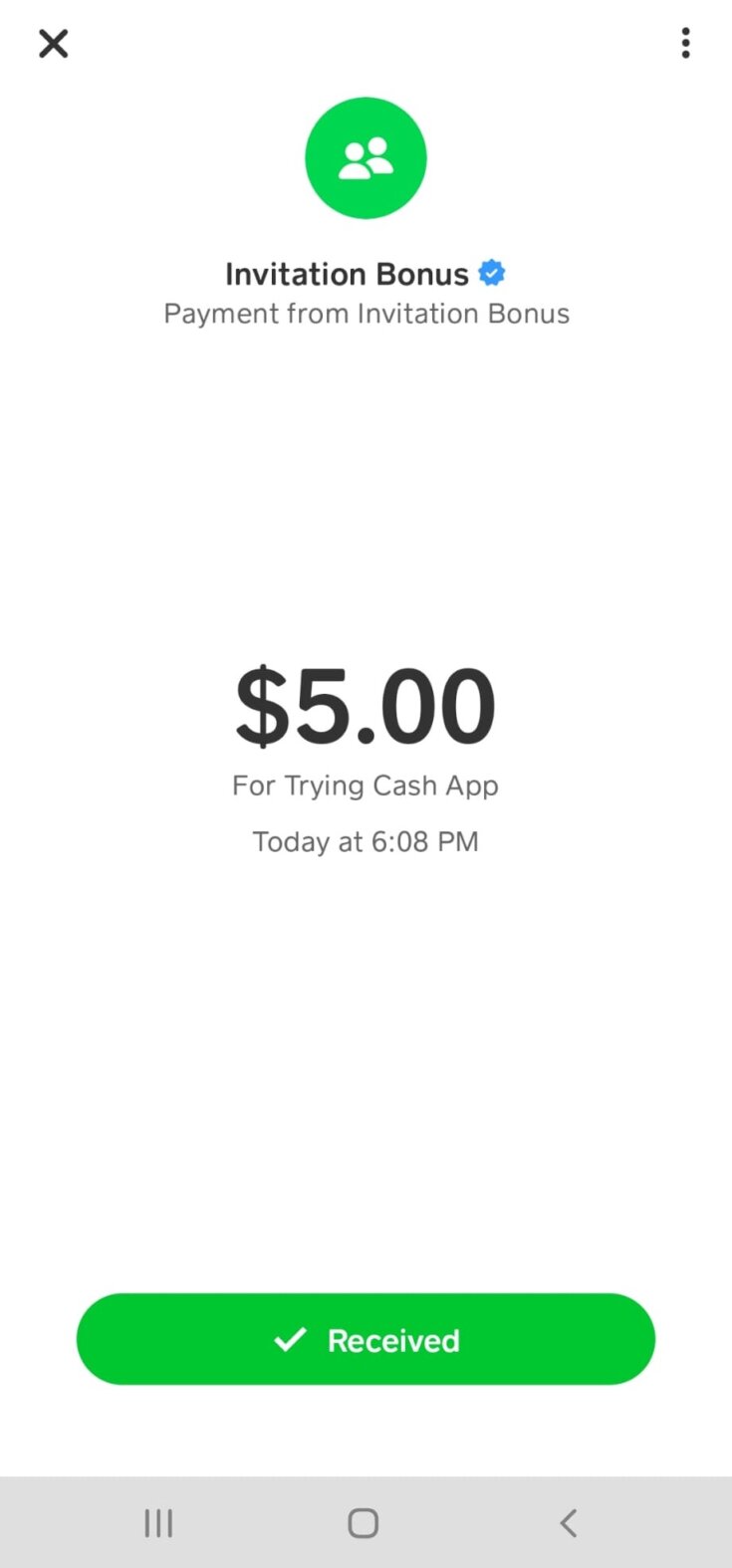 As shown above, joining using the code ZFXCWHR gets you $5 and up to $15 for inviting others. The bonus is activated the moment your friend sends $5 to any Cash App user less than 14 days after they join. Encourage them to refer others with each of their new referral making you $15.
Cash App also lets you boost your referral earnings through occasional offers. For example, at $30 per referral 3 successful referrals can make you $95 with other promotions making you $100, 150, or even more.
How To Make the Most from Cash App Cash Codes
Other Cash App Features
Apart from referral bonuses, the app has other features that can make you free cash. Try the following Cash Out services today:
Trade Stocks – Starting with just $1, you can buy fractional shares and watch your investment grow. However, note that buying and selling shares is a risky undertaking that can also lead to losses.
Get Discounts – When shopping, use your Cash Card to get discounts. Participating merchants include Walmart, Target, Walgreens, &-Eleven, and Family Dollar. Go for offers on the "Shop" page to save money on your online purchases. Currently, you can get discounts of up to 25%.

Buy and Sell Bitcoins

– BTC has gone through several bubbles in recent years but the trend remains positive. Cash App allows users to use account balances to buy bitcoins in seconds. You also receive your BTC proceeds via the app to spend as you wish. Plus, you can withdraw BTC from the app to other digital wallets easily.
Sign up to play games and get paid via the cash app now!
Is Cash App Safe (Reddit Talk)?
To help you know what to expect from Cash App, we are going to look at several Reddit threads discussing the service. What I love with Redditors is that their reviews are critical, (mostly) truthful, and brutal.
Let's see…
The above thread paints Square Inc and Cash App in a positive light. The company shares seem to attract a loyal following. One of the reviewers also gets excited that even vendors on the streets now prefer the service as a means of payment over other platforms.
Here is a critical review of the company's customer service.
The concern is that Cash App customer support is lax. Also, the originator of the thread says that Cash App is a scam. However, from the replies though, other users dispute the allegations and defend the service.
In particular, they point to the fact that the company does not condone fraudulent accounts, which could be why customer support withheld help. Good news though, at the end of the thread the user takes back their assertion and confirms that at last, they got help.
The issue of refunds also arises in several online discussions.
Here is what you need to know:
Cash App Protection Refund
As with any mobile money service, the question of refunds arises a lot: What happens when you send money to the wrong Cash App account, can you get a refund? The simple answer is that there is no guarantee that you get your money back.
Cash App is categorical that they will and do cancel any transaction they deem fraudulent or suspicious in any way. The cancellation is done without your involvement.
Once a transaction is canceled, the money is reverted back to the sender instantly. If not the funds should be accessible in not more than 3 days.
The problem arises when you make a wrong transaction and it goes through before Cash App cancels it. This is common with instant payments that are complete within minutes or seconds.
In such cases, the service states that they "cannot guarantee a refund if you don't receive what you pay for". To this end, the advice is that you first meet your seller in person before you send them money.
On the other hand, Cash App makes it possible for you to request refunds from recipients; both merchants and individuals.
Launch Cash App and click on "Activity" from the home screen.

Scroll to trace the transaction in question.

At the right-hand corner of the entry tap on the three dots.

Select and click "Refund".
Next is to just wait for them to accept the request. If they do the money reflects instantly on your account. However, with merchants such as gas stations, the money can take up to 10 days to revert back to your Cash App account.
Related Read: 8 Cash App Flip Scams You Must Avoid
Is Cash App Legit?
Yes, Cash App is legit and as long as you use it for the intended purpose, you are good to go. However, you should use it carefully.
Due to the large number of scams surrounding money apps I recommend you stay alert and never give your data to anyone. Plus, only agree to receive and send money to a confidant.
As one of the easiest ways to transfer money across the pond, Cash App is safe by employing the following measures:
Encryption:

The platform keeps your money by using cutting-edge encryption and fraud detection technology.
Specifically, any signup particulars you send to them are encrypted before being sent to their servers.
Also, money is exchanged in the form of messages that are encrypted for maximum safety.
Offline Storage:

To keep your Bitcoins safe, Cash App stores coins offline- where cyber scammers can access them.
Multi Security Lock:

Cash App is locked using Pin plus both Touch and Face, depending on your phone's capability. This ensures that only you can access the app.
Dedicated Staff:

As a last resort, Cash App fraud staff are on standby to investigate any complaints from users, 24/7!
For more information on avoiding Cash App scams, click here.
Remember at no one time should you share your Cash App login details, (especially your password) with anyone, including those claiming to be a part of the Cash App customer service/support team.
Cash App Pros & Cons
Pros
Free standard transactions (take 3 days)
Hefty referral bonuses ($15-$30)
Bitcoin $ Stocks investment options
Discounts & Deals when shopping
Low charges on instant payments (1.5%)
Free Cash Card (Visa debit card)
Borrow Money Feature (Under Testing)
Cons
No guarantees on refunds
Unawarded/Pending referral bonuses
High credit card charges (3%)
Low withdrawal limits ($1,000/week)
Not FDIC insured
FAQs
1. Is Cash App safe to link to a bank account?
Each transaction made through Cash App is encrypted. The same form of protection is true for your login details and profile information.
The level of data security used is the PCI-DSS level 1 certification, which is the industry's highest compliance level. As such, it is safe to link your bank account to Cash App.
2. Can a random person send me money on Cash App?
It is possible that a random person can send you money via Cash App. To actualize a transaction, all the sender needs is your email address, $Cashtag, or phone number.
It follows that if they use the wrong details, you might receive money erroneously. It is upon you to refund the money instantly by going to the Activity page, selecting the transaction, and clicking "Refund".
3. Are Cash App transactions safe?
Cash App uses bank-level encryptions and other safety measures to ensure that your transactions are 100% safe. Your personal information is encrypted and stored in secure servers.
Further to transact, the app requires you to verify your identity through a PIN entry, Face ID, or Touch ID. Further, you can disable your card/account instantly to avoid wrong account usage.
Also Read: What Is Cash App $100 to $800 Flipping Scheme?
4. Are cash app cards safe?
Cash App cards are issued in conjunction with Visa and are acceptable by merchants and any point of sale that accepts Visa payments. The cards are safe with all transactions being encrypted.
When used to withdraw funds on an ATM from your Cash App account, you are charged a 2% fee for the amount dispensed.
Also Read: How to Design a Cash App Card?
Final Thoughts: Is Cash App to be Trusted?
Cash App is your safe answer to sending money to friends and family fast and at no cost.
The service is safe, bank-level encrypted, and accepted in most retail outlets in the US and the UK. To enjoy the free service, money takes up to 3 days to reach the recipient. Nevertheless, you can opt for instant transfers at a small fee of 3%.
Downloading and signing up on the app is free and, by using the referral code ZFXCWHR, you can make $70 in referral bonuses.
More to this, this money app from Square Inc also has other features that can make you free money fast. From the app's home screen you can navigate to portals for buying and selling stocks with a minimum of one dollar.
Other Cash App money-making opportunities include trading bitcoins and discounted offers when buying from partner merchants and Visa outlets.
Personally, I find the app easy to use and convenient when making online payments and in-store purchases. What's your experience with the app? I look forward to reading all about it in the comments.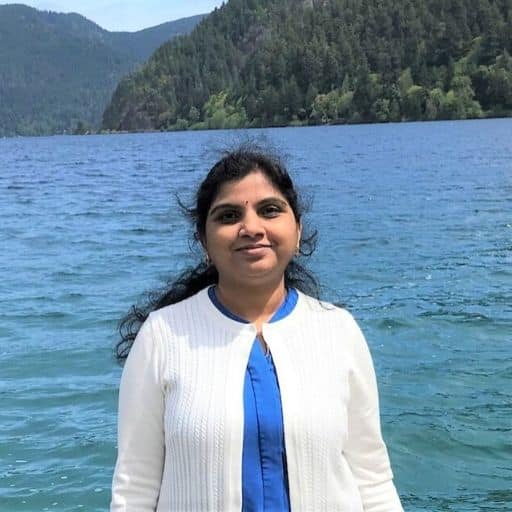 Howdy Folks, thanks for stopping by my blog.
I'm Swati, a proud mom, dedicated side hustler, full-time blogger, and a recognized millennial work-at-home expert. My expertise has been featured on esteemed platforms such as Forbes, CEO Blog Nation, Referral Rock, Vital Dollar, Databox blog, and many more. I have embarked on this incredible journey to share my firsthand experiences in the world of online income generation and to assist all of you in earning money from the comfort of your homes.
Join me in my mission to revolutionize the way we make money and achieve financial freedom. Trust me, it's not as challenging as it may seem!
Together, let's explore the boundless opportunities and pave our paths towards a prosperous future.