Do you want to add creativity to your daily transactions using the Cash App Card? Cash App allows you to customize the look of your debit card to your taste.
With a couple of cool cash app card designs, you can make pulling out your debit card for payments look more fun.
It is seamless and fast to use debit cards for transactions. And the Cash App's issuance of a debit card a few years ago added more comfort to this process, as it is now one of the most popular debit cards widely used by people.
However, in this post, you will discover over 150 Cash App Card designs and ideas that will help you put in more creativity in designing your cash card.
Cool Cash App Card Designs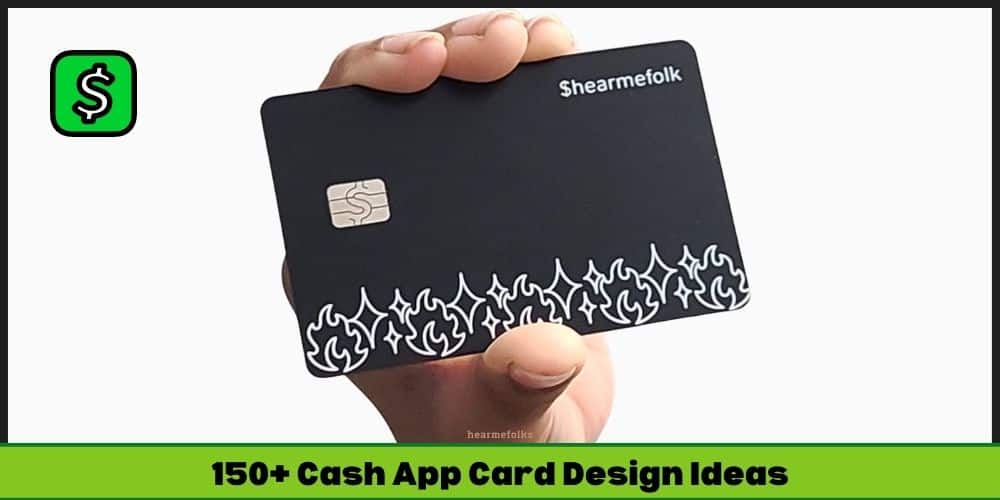 But, before that, let's look at the available Cash App Card Colors and how to design a Cash App Card to your liking.
Cash App Card Colors
Cash App makes provision for three (3) color options just in case you wish to customize the look of your cash card. These three color options which you can choose from include.
White
Black
Glow in the dark; which is a neon-green-like color.
However, sometimes, some colors are added to this collection such as the Cash App × HBA (Hood By Air). Constant check-in is key to getting the best from the color collection.
There are other card options like the Chameleon Metal card which is an attractive blend of pink, purple, and blue, including other similar colors.
Limited Editon Cash App Card
Cash App has previously offered limited edition Cash Cards, such as the HBA Cash Card. These cards are only available for a limited time and are given to eligible customers based on early bird applicants.
How to Design a Cash App Card?
Wondering, How Should I Design My Cash App Card? It is quite easy for you to design a Cash App Card. However, the process requires the use of the in-app design editor.
To gain access to this feature, click on the 3-dotted lines on the top right corner of your Cash Card and pick the option to design a new card.
After this, select your base color and click on the Personalize Card option.
From this spot, you are now left with choosing your preferred design option. Three design options are unique to Cash App, namely.
Freehand drawing
Designing with emojis
Use of your $CashTags
1. Freehand Drawing
This option affords you the choice of designing your Cash Card by drawing, either with the use of a steady hand or a stylus.
This way, you can create unique and personalized designs which appear as custom Cash App Cards.
Some of the unique designs you can create with this design option include religious relieves and cultural symbols.
2. Designing with Emojis
If you use to select this design option, you will use emojis to make your cash app debit card design. You can create a beautiful narrative or make wonderful patterns using emojis on your Cash App Card.
Emojis are flexible so you can tweak or twist them to any angle of your choice, to create your desired design.
3. Use Of Your $CashTags
You can also use this design option on your Cash App Card to make it unique.
This design option is preferable if you need little aesthetics and you use it immediately after selecting your base color.
You can do this by either showing or hiding the $CashTags.
Cool Cash App Card Designs
The following are a couple of cool designs for cash app cards you can implement to customize your cash card.
A landscape

An aero view of the city outskirt

The ocean

The Mountain

Summer leaves

Winter Olafs

Aquatic-themed images

Anchor images or sketch

Stripes with your favorite color

Glittery designs

Favorite brand logo
Personalized Cool Cash App Card Designs
You can also design your cash card with information or details of your personal life, including your family.
A caricature of a happy family

Your name and its origin

Your native name if you have any

A graphic representation of your birth date

Your favorite child's name

Your newborn kid's fingers

Your favorite musician's image

Your best musical instrument

Your best musical album of all time
Cash App Card Designs Anime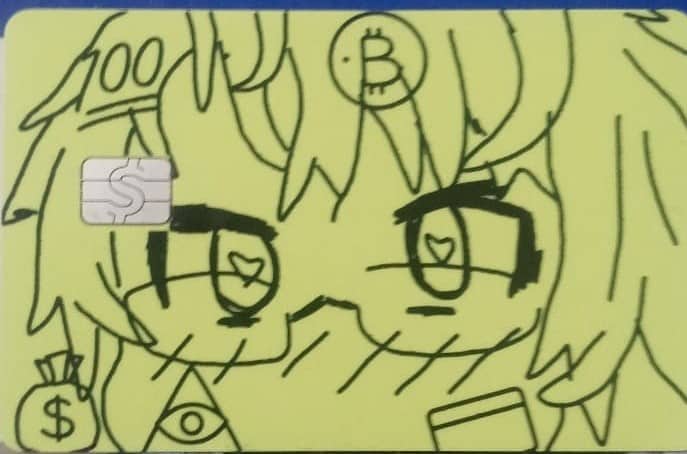 These design options are for anime lovers. You can represent your love for anime by using any of the following designs below.
Your favorite anime show

Your favorite anime character

Your best anime terms and lines

Best anime creators

Japanese landscape or cityscape
Cash App Card Designs Glow In The Dark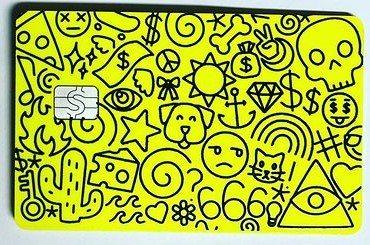 The neon or glow-in-the-dark color is a base color that is available while you design your cash card. If you chose this base color, consider using some of the stunning designs below.
A nasty graffiti

A sketch of a PlayStation or Xbox

A metal music guitar

A metal music band set

A heart pierced through with an arrow

Your favorite sports car

A pair of wings

A moon on the sky landscape

Anime character

Plain neon with $CashTags

Night view at the beach

Superhero character

Rusty outdoor graphic design

Luxury cars indoors and outdoor
Cash App Card Designs Aesthetic
If you love to see more images and graphics, you'll likely go for this type of design. Well, I've got you covered because the design ideas below are superb.
Monalisa sketch

Archeological sketches

The pyramid of Giza

Sun setting sketch

The Taj Mahal

A basketball mimic
Customizable Cool Cash App Card Designs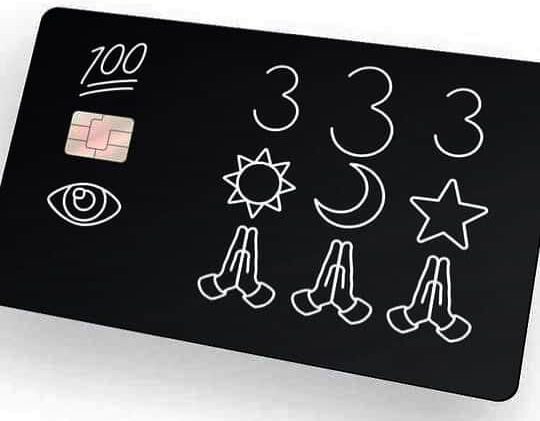 Just like any other design options, you can customize your Cash App card using cool ideas like the following.
Your phone number

Your mobile phone

Your laptop

Your lucky number

Sketch of your feet

Your mom's maiden name
Your favorite teacher
Your favorite comic book
Your favorite toy in childhood
Your childhood buddy's name

Your rings

Your favorite watch

Your signature

Your girlfriend's best neckpiece

First country you visited

Best park you've been in

Your sewing machine image or sketch
Creative Cash App Card Designs
You can bring your artistic abilities to the test, while you design your cash card. Some ideas you can use for this include.
Your favorite park view

Your favorite flower

The beach view

Your favorite mobile device

The summer view

Outer space

Space travel shuttles

Space travel suits
Funny Cash App Card Designs
Below is a list of hilarious designs you can use while designing your cash card.
Smiley face emojis

Your favorite comedian

Funny-looking Olaf sketch

Funny inscriptions

Comic emojis

Comic characters

Comic lines

Funny cartoon scenes

Funny facial impressions
Cute Cash App Card Designs
Cute designs are outstanding and you can count on them if you want to redesign your Cash App card.
Your favorite cartoon character

Your favorite cartoon show

Sketch of your kid's best toy

The face of your kid

A toddler's feet

Smiley baby face
Unique Cash App Card Design Ideas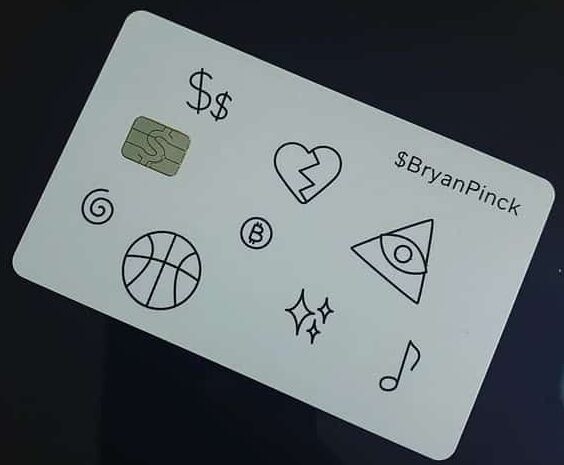 You can get more creative with designing your cash card by using unique figures, shapes, or marks on the card. Some of the best ideas are below.
Sketch of your place of worship

Sketch of the cross or chaplet

Geometric shapes

Tribal prints or marks

Your birthday letter design
Black Cash App Card Design Ideas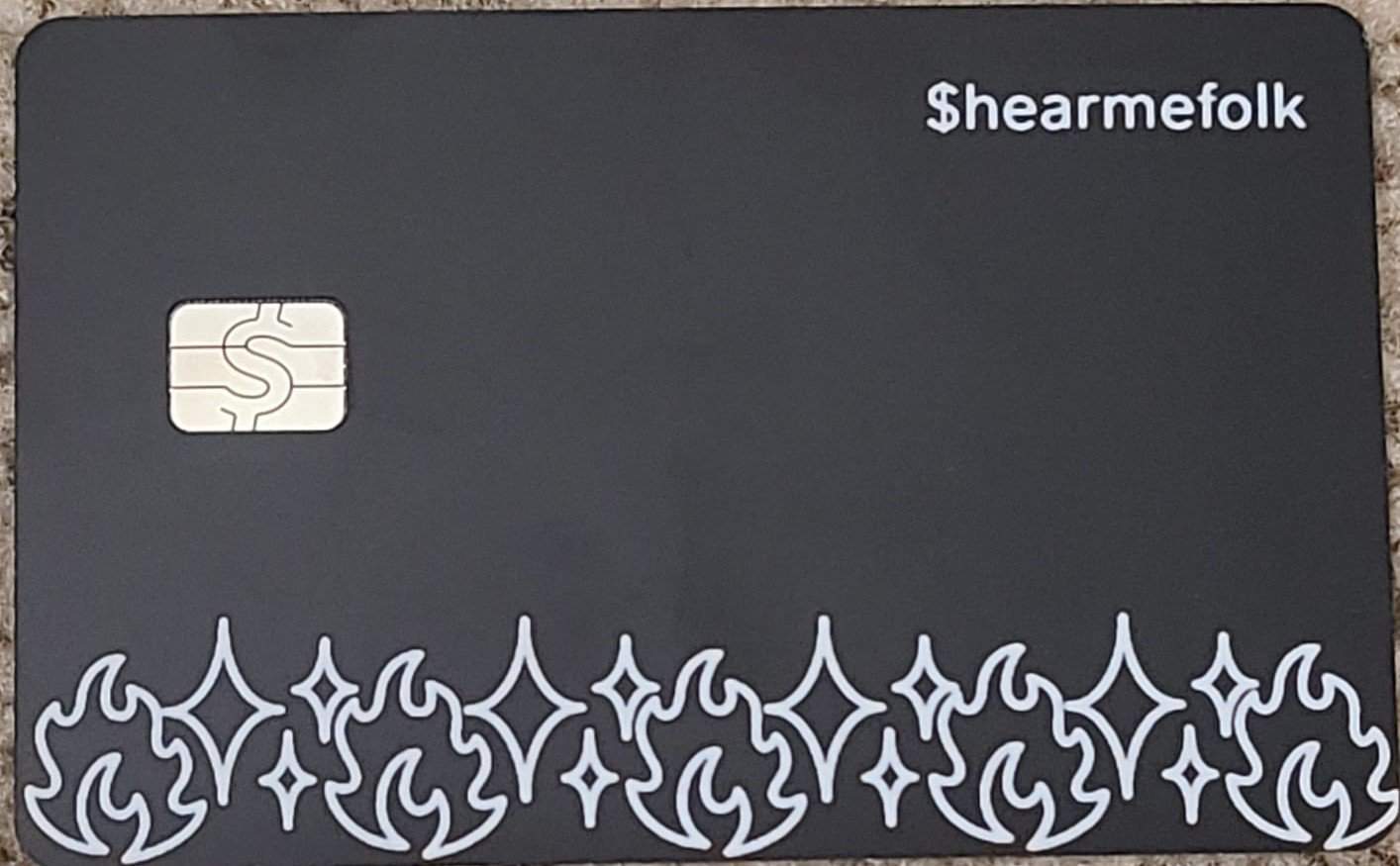 The black base color is available alongside white and neon when you want to redesign your Cash App Card. When creating designs on your card, you can draw inspiration from the ideas below.
Black Lives Matter quotes

Photos of black race advocates

Dark themed gifs

Blackheart emojis

Symmetrical Geometric shapes

Dark-themed landscape images

Animal dark-themed design

Teenage Mutant Ninja Turtle design

Plain black with $CashTags

Skull faced themes
White Cash App Card Design Ideas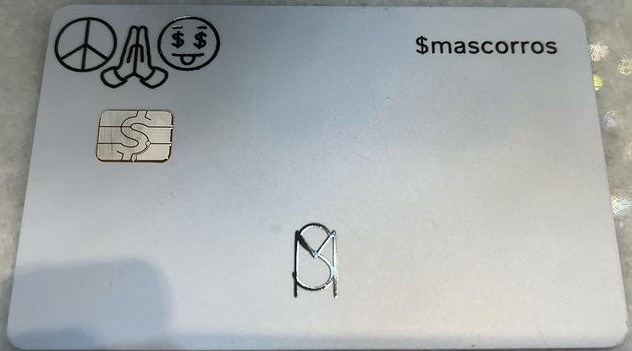 Plain white is one of the base colors available when designing a Cash App Card. You can add any of the following designs to it, to bring it to life.
The blue sea

The blue sky

Caligraphy

Your favorite movie scenes

Your favorite movie posters

Caricature of your favorite movie character

Henna design

Your favorite social media app logo

Plain white with $CashTags
Foodie Cash App Card Designs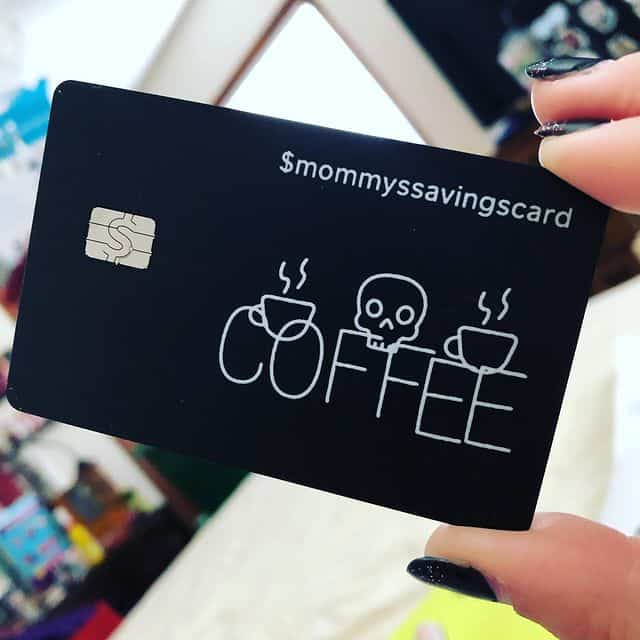 If you like food and eating or are a coffee lover, you probably should consider any of these design ideas if you want to design your cash card.
Cupcakes

Hotdogs

Cookies

Coffee cup

Your favorite restaurant

Lettuce

Chopsticks

Your favorite spoon

Your favorite chocolate bar

Your best Chinese food

Your best snack

Your favorite plate

Cooking apron and headgear
Special Occasion Cash App Card Designs
You can make use of information about a special occasion to create designs on your cash card. Some ideas are.
Christmas day themed design

Christmas tree design

Santa Claus image or sketch

Valentine day themed design

Easter day themed design

Mother's day themed design

Father's day themed design

Your first child's birthday design
Sports Cash App Card Design Ideas
These designs are inspired by sporting activities all over the world. You can pick any one of these ideas to get you started with creating a stunning design on your cash card.
Your favorite footballer

Your best NBA player

A football pitch

A basketball court

A soccer call

Chess board pattern

Your favorite basketball sneakers

Your favorite football boots

Your best soccer goal scene

A golf stick

Your best football tournament

The super bowl poster

Your favorite Formula 1 sports team

Your best sports car

Best sports fans' scene
Free-hand Cash App Card Ideas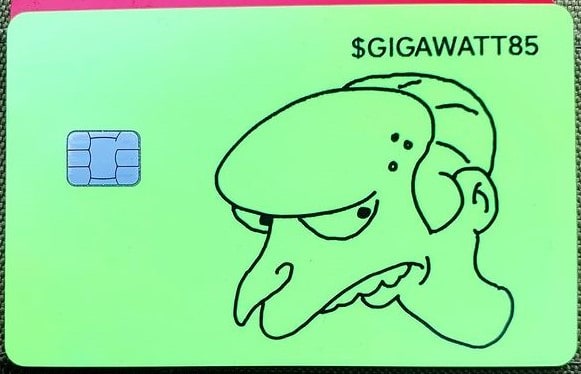 You can design your Cash App Card with text, instead of using images or graphics. You can make use of positive statements, lines, or quotes. Some ideas for free-hand text designs include.
Your favorite bible verse e.g. Psalm 23 – The Lord is my Shepherd, John 16 v 33 – Be of good cheer for I have overcome the world.
Stay Safe

Be your best version

No place like home

I am the best

You're a small God

Spend wisely

Penny Wise

Let's rock people

My money, my right

Show me where the money at

I have a dream, you have yours

Do not sleep on your vision

Humanity above all things

We can work things out

Go Go power rangers!

You have a bright smile
World Location Cash App Card Design
Great Wall of China

Eiffel Tower, Paris

Abu Dhabi, Dubai

Big Ben, London

Bullet Train, Japan
Girly Cash App Card Design
Pink flip-flops

A pair of high heels

A small designer bag

Pink-themed butterfly sketch
Also Read: How to Check Cash App Card Balance?
Re-designing a Cash Card
You can redesign your cash card (color, emojis, and/or signature) for a cost of $5.
However, you do not need to pay any token for the first cash card you receive from Cash App, provided it is white or black.
Knowing a couple of cash app card ideas will help you employ creativity in redesigning your card.
But you have to order a new card if you want to redesign your cash card, and you can do this by doing the following:
Visit your Cash App home screen and hit the Cash Card tab

Tap "Design a New Card"

Follow the procedures and

pick your desired new card color
Click on "Personalize Card"

You can choose between the options like showing your $Cashtag, doing a freehand drawing, or designing with an emoji.
The bottom line of it all is to be creative, so you should think out of the box if you want to make a good impression on your cash card design.
Check out: Cash App Boosts List 2022
Best Cash App Card Design Ideas: FAQs
1. How Can I Design My Cash App Card?
You can design your Cash App card by either showing or hiding your $CashTag, using the freehand drawing option or designing with emojis.
2. Can You change the Design Of the Cash App Card?
No, you cannot change the design of the Cash App card. Rather, you have to order a new card before you can design your Cash App card.
3. Can I Add a Picture To My Cash App Card?
No, you cannot add a picture to your Cash App Card. This is because Cash App does not have a feature that supports the use of pictures while designing a cash card.
4. How Long Does a Customized Cash App Card Take?
It takes about 5–10 days for a customized Cash App card to reach your mail. Because of this, you need to make sure your physical mailing address is correct, as an error in the address can lead to delayed arrival of the Cash App card. Here's how to track cash app card in mail.
5. Does It Cost to Personalize Cash App Card?
Yes, there is a cost attached to personalizing a Cash App card. You have to pay the token of $5 if you want to customize or personalize the Cash App card.
Checkout: Which ATM does not charge a fee for Cash app?
Also Read: How to Pay with Cash App In-store Without a Card?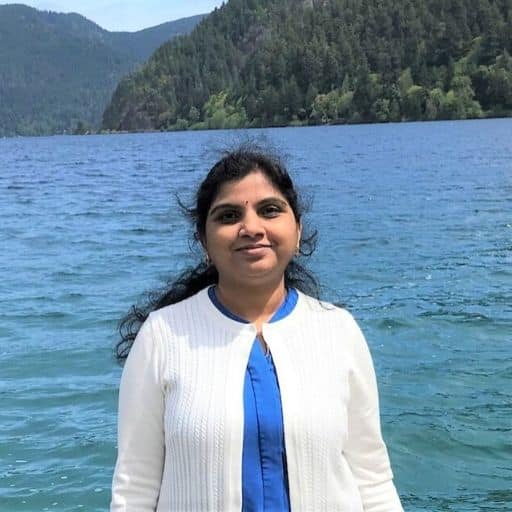 Howdy Folks, thanks for stopping by my blog.
I'm Swati, a proud mom, dedicated side hustler, full-time blogger, and a recognized millennial work-at-home expert. My expertise has been featured on esteemed platforms such as Forbes, CEO Blog Nation, Referral Rock, Vital Dollar, Databox blog, and many more. I have embarked on this incredible journey to share my firsthand experiences in the world of online income generation and to assist all of you in earning money from the comfort of your homes.
Join me in my mission to revolutionize the way we make money and achieve financial freedom. Trust me, it's not as challenging as it may seem!
Together, let's explore the boundless opportunities and pave our paths towards a prosperous future.