It actually isn't hard to find legit work from home jobs that pay weekly. Every person's story and life situations are different. Sometimes, you might need quick cash. That's when these weekly payouts come in handy.
While some might have the capability and freedom to go out and work a proper desk job, some don't. But does that mean that one has to sit back and do nothing?
With the constant rise in the technology and digital world, it is not a surprise that more and more people are finding amazing opportunities online themselves.
This makes the process of earning a lot more streamlined and even allows you to work from the comfort of your own home.
Sounds riveting! Doesn't it? But, oftentimes, trusting online jobs can be a bit skeptical.
But, who wouldn't want to get paid from home doing jobs that pay weekly? In this article, I'm going to share the top 80+ online jobs that pay weekly.
So are you ready to earn $500 or more and receive your paycheck by the end of every week? Let's get started!
Legit Online Jobs that Pay Weekly
Let me share a quick list of legit work-from-home online jobs that you can indulge in and earn money sitting right at your home.
#1 Survey Junkie
Up to $18/hr
Survey Junkie is possibly one of the most popular reward sites given the fact that they have catered to over $10 million members around the world. It has become a new addiction in the internet world!
To me, Survey Junkie is the quickest way to earn money fast and free. I'm able to take surveys, participate in focus groups, test new products, and GET PAID!
It offers the freedom to earn extra cash anywhere, anytime. I wouldn't hesitate to repeat the benefits of signing up with Junkie – it's truly awesome, 100% legit with a 4-star rating on Trust Pilot.
You guys definitely need to check this out. Once you hit 1,000 points – equal to $10 – you can cash out. Compared to other panels, that's a pretty low payout threshold.
Other sites can make you wait until you've hit a much higher number before you see the fruits of your labor. With Survey Junkie, you'll get your e-Gift cards immediately – you won't have to wait for weeks.
It's a simple, honest, and straightforward website. Ready to earn free gift cards?
Sign Up to Earn Big with Survey Junkie.
#2 Pinecone Research
$3 per Survey + $7 Product Testing + Sweepstakes
Pinecone Research is a trusted leader in voicing consumer opinions across the world. It is operated by the leading market research, Nielsen Company, which offers insights and data about what people buy and watch.
It's an explicitly legit site that requires a special invitation (unlike other survey sites) and qualification to join the Panel.
The members of Pinecone Research also referred to as Panelists receive points for each completed survey! Surveys are mailed whenever available. Occasionally, they will send you a product to test, too.
On completing the survey, you get to earn points that can be redeemed for either prizes or cash via PayPal in just 1-2 days. Sometimes you can cash out on the same day!
#3 Life Points
Earn instant cash, rewards, and influencer products!
LifePoints is yet another completely legitimate company of like-minded people that offers paid participation in market research studies.
If you choose to become a member, you will hopefully be chosen to complete real surveys and most importantly, earn money for doing so. You can receive between 35 to 250 points per survey and you earn $1 for around 25 points.
Additional Earning Opportunities: tons of ways to earn points, such as sweepstakes, product testing, and a referral program.
I like that you can cash in your LifePoints for a gift card with as little as 550 points. Realistically, you could earn that within the first week.
Click here to join Life Points
#4 Vindale Research
$50 per Survey+$1 Welcome Bonus+$5 Referral Program
Vindale Research is an online market research panel that paid out more than $5 million to its members and provided consumer insights to popular brands like Samsung, Disney, Amazon, Nike, and more across the globe.
Just like Swagbucks (my fav), Vindale Research is also FREE to join with the highest paying surveys in the industry. This site pays up to $75 per survey and also offers a $1 Welcome Bonus for every new member that joins their platform.
Once you've joined, you'll have access to all the ways you can earn with Vindale. And surprisingly, there are a lot of ways you can achieve that:
Get paid to answer online surveys,

Refer friends (earn $5 per referral),

Find reward codes,

Read emails,

Watch videos,

Share your feedback and a lot more!
The best part about Vindale Research is you also get paid to 'Show off your earnings'. Click and send in a photo or video of yourself with your Vindale payment (or payment sign) and earn an easy $5 bonus.
Once your account balance reaches $50 USD or more, you may request payment via PayPal.
So, are you ready to share your opinion, get paid up to $75 per survey, plus earn an additional bonus?
Join Vindale Research right here!
#5 Minds Pay
$3 Welcome Bonus, $50-$75 per survey, $0.5 per paid email + amazing referral program
Just like Vindale Research and Survey Junkie, MindsPay is yet another high-rewarding platform that offers up to $50 per Survey!
The platform welcomes you with a $3 instant sign-up bonus upon registration. And, you will be shown a list of available offers which usually take anywhere between 5 and 15 minutes to complete. Simply choose the offers you're interested in taking.
With MindsPay, you can earn up to $75 per reviewing products and services, up to $0.50 for reading promotional emails, free coupons, and a lot more.
Unlike most survey sites almost every offer you to participate in converts to hard cash. So, the more offers you participate the more money you make. Isn't that cool? So, what are waiting for?
Sign up for MindsPay right now!
#6 MobileXpression
Win Gift Cards and Cool Prizes every week!
Getting paid for using your devices has never been so easy and simple.
MobileXpression is an elite market research community dedicated to improving the mobile Internet. By Joining the Mobilexpressions panel you'll get gift cards only one week after you have been an active member for 1 week!
You'll receive MobileXpression credits that can be redeemed for a $5.00 Amazon gift card.
Plus, by keeping the MobileXpression software for 30-days on your phone or tablet computer, you'll be eligible for additional credits each week that can be redeemed for more gift cards!
Each week, this company has giveaways for cool prizes from companies like KitchenAid, Apple, Samsung, & Canon – Download MobileXpression Right Now.
Legit Online Jobs That Pay Weekly
Want to get paid weekly while working part-time or during the weekends? Here are my top picks for you to make extra money by the end of this week:
#7 Proofread Anywhere
Over $50k per year
Accuracy demands attention and with the fast-paced life that every person leads, it is often lacking.
Proofreading is a booming business that is consistently rising and evolving. As a proofreader, your job involves editing and scrutiny of documents or files for possible mistakes.
The demand for this job is on the rise and so are the charges that people make for these gigs.
As a freelance Proofreader, you can easily make up to $36,000 a year working just part-time. Yes, see how this mom makes $30,000 annually as a Proofreading from home.
Also, companies like Scribendi, Cambridge Proofreading, Proofreading Pal, and Proofread Now make easy and weekly payments.
Want to learn more about how to make money from home as a proofreader?
Caitlin Pyle, a successful freelance proofreader at Proofread Anywhere earns $50,000+ per year while staying at home.
She offers a FREE 76-minute workshop that teaches beginners how to make money by proofreading documents from home.
Even if you're new to this field, and do not possess any prior experience, you can still get hired and gain some (paid) experience.
Related: 50 Best Online Proofreading Jobs for Beginners!
#8 Rover
Up $25 per walk
If pets and animals are your things, one of the most relaxing jobs that you can take up is to dog sit other people's dogs.
This has started becoming a popular niche and more people are indulging in it to earn some money. The work is pretty easy, considering if you are a pet lover. You get to have an amazing time and you get paid for it.
With Rover, it's easy to connect with a pet lover near you who is looking for overnight pet sitting, dog walking, dog boarding, or doggy daycare. It also allows you to set your own rules and policies.
As a dog sitter, you can usually charge $25 or more per night, which also varies depending on the demographic and other factors.
If you really want to do this for fun and make a little bit of extra side money, you can limit yourself to just 1 dog at a time. Hosting multiple dogs will bring in a couple of hundred bucks extra per week.
The best part is you get paid in just two business days. Couldn't have asked for something better, right?
Become a Pet Sitter – Get Started with Rover Today!
#9 Respondent
Over $100 per study + amazing referral program
Respondent.io pays for participating in research studies.
According to them, the average payout for a completed project is $100 an hour. This makes Respondent the best paying online research website I've come across.
Additionally, you can earn $20 as soon as an individual you refer to participates in a study and $50 for successful referrals.
Isn't it cool?
The payments are made via PayPal usually within 8-10 days. Start earning big with Respondent.io today!
#9 UserTesting
$10 per test
Testing websites and apps are a great way to make money from home. Companies like Usertesting pay to test their websites and apps to enhance usability and customer experience. One such website that pays to test websites is User testing.
As a tester, you'll have to perform certain tasks by visiting the websites/apps and sharing your experiences via a microphone. The process usually takes no more than 15-20 minutes of work and users get paid $10 per test.
The more tests you take the more money you make!
Related: Get Paid to Test Websites at Home
#10 DoorDash Driver
Over $25 per hour + 100% in tips
If you have the necessary driving skills – then DoorDash can be your go-to option to earn money!
It doesn't matter whether you own a bike or a car – you can still earn. Deliver for DoorDash with your bike to save on gas, parking, and tolls & keep what you earn – yes, no car needed!
Door Dash is a food delivery service that has partnered with local restaurants in over 300 cities across the U.S. The idea is Door Dash will deliver meals from local restaurants (that don't specifically offer this service) to customers' doors.
If you're interested in trying this gig, there are a ton of great restaurants that you can choose from, and start working for DoorDash.
Overall, it is an amazing opportunity to bag in some extra cash with tips alongside regular paychecks in your spare time. Paychecks are fulfilled via direct deposit and paid weekly!
Also Read:
#11 Virtual Office VA
Are you interested in setting up your career as a VA?
Then this is for you!
You might consider this as a side hustle rather than a business, but if you hone the skills, you can start your own VA business by outsourcing virtual assistants to busy entrepreneurs and quickly scale up your business.
There are many training programs to help you learn the ins and outs of becoming a VA (including how much to charge, where to look for clients, etc.)
But, if you're looking for a great start, 90 Days Or Less To Virtual Assistant by Gina Horkey, a successful freelance VA is what I recommend. Grab her FREE copy of 275+ VA services to decide if a VA job is a perfect fit for you!
That said, 'Virtual Office VA' is an online platform that specializes in hiring virtual assistants for a wide realm of job requirements.
The pay is around $9 per hour for 20 – 45 weekly working hours. Every payment is done weekly so you don't have to fret or worry about the authenticity of the website.
Related: How to Make $40 per hour as a Virtual Assistant.
#12 Verbilio
This is the kind of job that every single "stay at home" person should be aware of.
The opportunity for you to make a living as a freelance writer has never been better. The demand for writers and authors is expected to grow by 6% from 2010 to 2020.
When it comes to the payment, for the most part, it depends on the company you are working under. If the company has its set rules of paying the due amount by the end of every week, you are most likely going to receive it as per the instructions.
Verbilio, a popular platform accessible only to US citizens pays in the range of $8 to 72$ per post. Payments are made weekly via PayPal.
Want to learn how to start freelance writing, but have no idea what steps to take to begin?
Kickstart your Freelance Writing Biz with 'Write Your Way to Your First $1K', learn everything from choosing the right freelance niche to finding clients – including the details necessary to pitch yourself effectively!
Related: How to Make $2,000 a month freelance writing from Home?
#13 iBotta
This isn't a job! Indeed, a smart way to make extra money while spending money. And, here are the deets!
Whatever you buy and wherever you buy it, with Ibotta, you can easily earn cashback and not just on the grounds of gift cards or redeemable offers, you only get them in the form of actual money directly credited to your source account. Pretty amazing, right?
Earning money for shopping things definitely sounds enticing – Start Earning with Ibotta!
#15 Slicethepie
What if I mention that you can actually get paid for listening to music? Sounds a bit whacky and farfetched? Well, it actually does happen.
Slicethepie is a music reviewing company that pays its reviewers to listen to newly launched music and write reviews about sad songs.
The company is quite strict with the guidelines and expects you to share honest and very detailed reviews for them to share with their audience.
The reviewers are paid instantly via Paypal every Tuesday or Thursday.
Join Slicethepie & earn cash for every review you leave!
#16 Transcribe Me
Transcription is the practice of converting audio and video files for all different types of industries, such as academia, marketing, interviews, and films, into text files.
As a transcriptionist, you can get started with no experience and work from home, but having a qualification is a huge bonus.
According to the Bureau of Labor Statistics, the national average for full-time general transcriptionists is $45K/year and $65K/year for legal transcriptionists. If you're willing to set up a work-at-home freelance career, transcription is one great option.
And, the best place to begin your journey is the one recommended by other successful transcriptionists – FREE 7-Lesson Mini-Course with Janet Shaughnessy.
Once you've learned the skills necessary to become a transcriptionist. You can either start your own business or get hired by trusted transcription companies like Transcribe Me.
As the name suggests, Transcribe Me is a transcription company that has work-from-home options and even pays you on a weekly basis.
All you need to do is work on audio files for a few seconds to a minute and get paid for them.
Transcribe Me pays you $20 per audio file and if they are consistently satisfied with the quality of work, they might even throw in a $2 extra as appreciation.
If you've been wondering about whether or not transcription is something you should seriously consider, then check out this course while it's free.
#17 Yelp
Becoming a community ambassador at Yelp is yet another amazing way to earn money weekly by working from home.
All you need to do is work from the comfort of your own home and hire more people who are willing to take up gigs to promote the various review sites on social media platforms as well as other community events online.
This helps build connections and networking. The payment is done on a weekly basis and you can get even more online jobs via Yelp.
#18 Nestle
Yeah, the chocolate company that we have come to love and adore for their delectable sweets, even they have amazing work-from-home jobs that pay you on a weekly basis.
The main sector of requirement skirts around the customer executive services which you can easily do from your home.
The payments are released every week and the company is willing to pay $14 or more per hour which is pretty amazing as well.
#19 Apple Care Work at Home Advisor
Millions of people around the globe use Apple products and the number constantly keeps rising every single second.
With the onslaught of rush and demand, Apple does hire work from home advisors to provide technical support to their consumers.
If you have basic knowledge and live up to their set guidelines and requirements, becoming an apple care work at home advisor is actually an amazing job that does pay you on a weekly basis.
Related: 90+ Non-Phone Stay-at-home Jobs that Pay Well
#20 Fusion Cash
This is yet another work-from-home platform that pays you weekly for watching videos, reading e-mails, and even indulging in quick surveys.
It is mainly a reward site and they are known for its authenticity and easy reward earning facility. You need to make a minimum of $25 for you to redeem the rewards.
#21 Donate Blood Plasma
This might seem weird and whacky but it is a thing. With the constant rise in research and studies, medical companies actually do pay you for donating your blood plasma.
For the most part, the payments vary from $400- $1000 which is an amazing price given the fact that you are giving away something that your body is capable of replenishing.
Here are 27 places to donate your plasma for money!
#22 Textbroker
If you are into content writing and have been looking for freelancing opportunities from your home itself, Textbroker is an amazing option.
The website has various gigs that ask for you to simply indulge in writing articles to get paid in exchange. They have a minimum $10 threshold which you need to reach to start getting payments.
The payments are released every week via cheques or PayPal.
#23 London brokers
Don't get deflected by the name thinking it is finance-related work. London brokers is a writing-based work-from-home job that helps you get paid by the end of the week.
They pay every Tuesday and Friday and even have options for extra payments if the work is urgent or has a higher demand for detailing and accuracy.
#24 Inbox Dollars
True to its name, Inbox Dollars does provide you with legitimate options to effectively make money online.
All you need to do is watch videos, read emails, and complete surveys and the company pays you for every successfully completed task which is pretty amazing.
Related: 13 Legit Sites Similar to InboxDollars
#25 Accolade Support
This is yet another one of the amazing ways to start earning money from home. Accolade Support has amazing virtual call center jobs that they offer. The pay varies from around $7.25 to $9 depending on the expertise and the quality of customer handling.
The kind of business that accolade is, it is definitely not surprising that even their work-from-home jobs have outshone some of the other available options online.
#26 Amazon Mturk
The mere mention of Amazon should be more than enough to explain the authenticity of the website.
By working for Amazon Mturk, you can have access to a wide variety of jobs that you can easily work out and fulfill without any constraints of time. You can work during the day or even the night time as per your feasibility.
Everything is completely dependent on the kind of hours that you can put into the website. For the most part, this odd job website has a $1 threshold that you need to reach to successfully receive the payments.
#27 One Space
Yet another one of the companies that allow and provide work from home-based jobs and has a weekly payout system is One Space.
You need to complete several tasks, ranging from writing, and editing to translation, the possibilities are vast and vivid.
All you need is your creative juices flowing along with a fast internet connection and last but not least, a working Facebook account. The payments, as mentioned, are done at the end of every week.
#28 Fiverr
Fiverr is a very popular online money earning platform that is completed based on gigs.
The website is mainly focused on the job of content writing and the projects tend to range from the realms of micro-jobs to full-on big projects. Yes, the payments are made weekly.
You can avail of the offers that seem the best for your interest and niche. For every successfully completed micro-task, the website pays you $5 or more. This might not seem like much but the bulk of work makes it considerate enough.
Interestingly, you can even start a thriving freelancing business on Fiverr. The only course you'll ever need to 'Become a Top Rated Fiverr Seller' can be found here.
Related: 10 Unsavvy Gigs To Make Quick Money on Fiverr
#29 Needle
Needle is an online customer support hiring platform that hires tech support experts to indulge in the wide range of client needs and requirements they are posed with.
Their main mode or niche of work is to support their consumers with their online shopping experience via the help of their hired customer service agents.
The hired agents can choose their own timings of work accordingly to their feasibility and requirement. The payments are done on an hourly basis every single week.
Related: 15 Chat Operator Jobs to Make $14 (or more) per hour
#30 Data Entry Jobs
Again, data entry jobs might seem old school but are one of the best modes of earning money via online platforms.
You can easily work from the comfort of your home and all you need to know is how to type on the computer and have a basic knowledge of how to work everything seamlessly.
'Great American opportunities' is one such opportunity available only in the US. You will be paid $0.10 to $0.15 as per the completed form. You will be paid weekly by deposit.
Make sure to look out for scams, and get started with these legit data entry companies that require no investment on your end!
Related: 7 Ways to Get Paid to Type for Beginners
#31 Mike Munter
This online platform mainly focuses on hiring internet researchers.
If you are wondering what that is, it is a job in which the hired professional have to conduct market research against the competitor's website.
This helps provide a brief idea about the ins and outs associated and aids in easily planning a strategic move to boost the client's online presence.
More: 30 Best Global Work from Home Jobs [2020]
#32 Quick Tate
Quick Tate is a popular transcription company that offers general transcription jobs.
The range of transcribing can include a wide range of possibilities – right from voicemails, letters, and memos to normal audio files as well. There is no such minimum threshold payment amount and the same is also done on a weekly basis.
Related: 12 Popular Voice Over Jobs for Beginners
#33 Business Analyst
This is not just a desk job but one that you can do from your home as well. If you have some constraints but are well experienced as a business analyst, there are amazing opportunities you can delve into.
Freelancing gigs are quite common in this niche. More or less, you are either paid on a daily basis or even sometimes on a whole after the completion of the projects.
Jobs That Pay Weekly Near Me
Need a job within your locality where the pay is weekly? Here are some ideas for jobs that pay weekly:
#34 Restaurant Revolution Technology
Wondering how working as a virtual server can help you earn money weekly? Just partner with restaurants of your choice and assist in delivery services and taking orders.
This means you will be taking different order menus from different restaurants and this can be a little bit challenging.
Actually, you serve as a brand ambassador while still taking different orders from different restaurants.
For a start, Restaurant Revolution Technology pays a rate of $9 per hour but this will increase to $10 per hour after 90 days. You need to schedule a minimum of 20 hours per week and be ready to work for even more hours.
The best part is that no experience is required to work here, all you need is a reliable internet connection and a computer. You can imagine servicing more than 5 big restaurants. Yes, do the math.
#35 Blue Zebra
Blue Zebra is a company that hires people to make calls to clients, make appointments on their behalf, and then get paid. The good thing is payments are deposited directly to your account weekly.
The payment rate per hour is $15 and luckily, you are open to bonuses, incentives, and raises when you do a great job in cold calls. In a week, you work for 40 hours only which means in a day you work for 8 hours.
Your rate pay increases between 10-14% within 30-60 days of working provided that your work is satisfying.
You need to ensure that the environment you are working in is silent. Also, since not every client will make it easy for you, this job is not for the faint-hearted.
#36 On Point Advocacy
This is a work-at-home phone job where you can earn weekly depending on your proficiency.
A non-disclosure agreement is signed since the information you'll be handling is either political or energy-related. At the same time, you need to be a good writer because, after the virtual call, there is some writing to be done.
You get paid weekly and during peak periods, bonuses are to be expected. The payment rate depends on the project. Ideally, You are supposed to work for around 25 hours per week.
If this interests you, NextWave Advocacy is another weekly paying job that is similar to On Point Advocacy.
They pay a rate of $12-$14 per hour. The money is deposited weekly into your account.
#37 MaritzCX
Are you looking for a work-from-home job and get paid weekly? MatritzCX is a good choice since it is a non-sale type of job.
All you are required to do is to read out the survey questions to the respondent on the other end and as they respond you key in their answers.
Since most people don't want to be kept on the phone for long, the exercise takes only a few minutes. Another added advantage is that there are bonuses and off-time payments because you'll be an employee at MaritzCX, not a contractor. A silent background is required plus a computer, steady internet, and headsets.
According to Glassdoor reviewers, the MaritzCX pay is around $10 per hour. The payment is done weekly and mostly on Fridays. If your monthly performance is satisfying, you qualify for bonuses and incentives. You work between 20 and 28 hours per week.
#38 Upwork
This is a great bidding site for freelancers anywhere in the world. Depending on the project, some are paid hourly and others by the end of the project.
Sign up as a freelancer on Upwork today and get busy browsing for jobs, bidding and waiting for clients to get back to you. In fact, you can set your payment schedule which means you can get your payment weekly.
#39 Hire Writers
HireWriters is always open to anyone willing to be a writer. Most payments are made weekly on Fridays through PayPal. For you to receive your payment, your writing account should have at least $10.
Being a beginner, most of the clients pay $5 – $10 for a 1000-word article, with expert writers earning $50+/1000 words.
It all depends on which level you are at as a writer plus your writing speed. For you to start choosing your assignments you need to create an account and fill in some basic information.
The best part is that all the assignments have the required number of words, keywords, and payment rate.
#40 City Twist
City Twist and Blue Zebra deal with the same type of services. It is a marketing platform that uses tech to provide affordable and effective strategies to customers.
It's your job to direct customers on all the available solutions for their business, from your home.
This is an ideal opportunity for you to earn weekly and in return, you make $12 per hour.
#41 West Stat
This is a company that improves clients' lives through research. They deal with health, education, and even social policy issues.
Typically, your work involves collecting data then doing detailed research, and finally coming up with better solutions.
So, you can be a collection agent on West Stat and earn yourself $8.25 per hour just like that.
#42 Blooms Today
Blooms today is a customer service company whose services are deliveries only. In general, they deal with a wide variety of flowers. You can also be tasked with selling plants from the company's catalog.
Sign up with Blooms Today and help clients order flowers depending on the occasion and earn $15 – $24 per hour.
#43 American Support
This is an American-based company with a variety of remote job opportunities.
Visit their website to check the available jobs including technical support for utility companies. Their payments are through direct bank deposits made weekly.
By working with them, you stand a chance to earn $15 per hour.
#44 Cloud Crowd
This is an online platform that distributes enterprise content tasks to work-from-home freelancers. You have a variety of tasks you can choose to do thus maximizing your pay.
Cloud Crowd enables people to find jobs that pay well while, at the same time, gaining recognition for their skills.
There are projects that take varying timelines to complete. Some take minutes to deliver while others take weeks or months. So, the payment will vary on the job and expected delivery time.
Entry Level Weekly Paying Jobs
The internet is full of entry-level jobs that are best suited for beginners. Below are just some of the platforms to try your luck at:
#45 Contemporary VA
Virtual Assistance is one of the best-paying entry-level jobs. It can be done through the internet or telephone. Here, you are in a position to multi-task since your work is to assist customers online.
You can work with restaurants in making orders and booking appointments for hospitals at the same time. This means that you don't need to stretch yourself thin after being approved to work on Contemporary VA.
The reason is that companies provide thousands of assistant hours to freelancers on the platform. I bet this is one of the easiest ways to earn money weekly.
Complementary Post: Virtual Assistance at NexRep.com
#46 Cambridge Proofreading and editing
Cambridge Proofreading LLC is one of the leading proofreading companies in the world.
Just upload your updated resume and fill in a simple form provided on their website, and you are ready to proofread and edit. For starters, no qualification is required, just your willingness to work.
Their payment rate ranges from $20-$25 per hour depending on your experience level.
Do you have a laptop and a good internet connection? Why not sign up with Cambridge Proofreading and get paid through PayPal.
Further Resource: Is Cambridge Proofreading Legit?
#47 Great Escape Publishing
Do you love traveling and taking pictures and uploading videos? Jump on this great opportunity to get paid weekly just to share your travel stories. The company also buys photos so this is a bonus for you.
Take good pics and videos if you are ready to start earning with zero experience.
Great Escape Publishing pays $50 per story and if you are creative and talented, you can be paid $200 per story. Think about earning while traveling, isn't it worth trying? Sign up with them and get to share your travel stories for cash today.
Important Article: Where to Sell Your Own Photos Online.
#48 Alorica
This is one of the best companies that give beginners with great communication skills an opportunity to earn at home. Also, if you are good at customer support this is a platform for you to exercise those skills for pay.
Unfortunately, this company only takes people from the United States. If you get accepted on Alorica, your pay rate starts at $9 per hour. That said, for you to apply to you must have a GED degree.
#49 Any Subject Books
Why not turn that hobby of reading books into a source of weekly income?
Any Subject is a review site that assigns you a book for you to read and give an honest opinion about the book. However, their major concern is the flaws in the book.
Depending on the type of book you are reviewing, you can earn $50 – $60 per review.
Furthermore, if you are a book lover you will be getting a free book on your first trial. Luckily, you do not need any registration fee to log in.
Popular Read: 12 Ways to Get Paid to Read Books
#50. Cactus Global
How good is your English or foreign language? Is it excellent? Then this is a great chance to make money through either translating or editing.
Cactus Global does not consider any qualifications but if you have experience in either field, you'll have a better chance of being hired.
The company pays freelancers depending on the type of project at competitive rates. Their main writing tasks touch on medical communication. So, if you are conversant with medical terms you are good to go.
Weekly Paying Jobs (Full-Time)
Some of the opportunities that I have covered so far have the potential to employ you full-time. To make this work though, you need dedication and taking crash courses to learn new skills every now and then.
So, how about some jobs that you can get into and make them your major income earners, without much hustle? Such include:
#51 Study Pool
Study Pool is a well-paying freelancers' platform where, as an online tutor, you assist students with their homework.
All you have to do is submit your application for vetting and once you qualify, start helping students for cash. Basically, you go through the questions posted and check out the ones you can answer, then bid.
If you are lucky and your bid wins, and your answer is satisfying, you receive the agreed amount.
Each question gets you a commission of 15-20 % an amount that adds up to $10 – $12 per hour. Payments vary with how much work you do in a day, and the subjects you handle.
Study Pool has several payment options; PayPal, Western Union, and Payoneer. Once your payment is ready, you just withdraw your earnings at any time. The platform claims that you can make up to $7,500 per month.
Also Read: 23 Homework Help Sites to Earn Money
#52 Lyft
Are you 21 years old, or older, with an in-state driving license and an insured car? If you check yes to both questions and you have a few hours to spare every day, then become a Lyft driver and get paid decently.
Lyft is a popular driving job where you drive whenever you want. Just download the app on your Android or iOS phone, register and you will be good to go.
Payment for Lyft rides varies depending on factors like mileage, minutes, location, and client rating. During peak hours you can make up to $20 per hour.
Some clients will offer tips after a good ride and who doesn't like tips? That said, passengers rate your services with 4 stars and above giving you a chance to be paired with the same passenger again.
To avoid deactivation you have to keep your rating scores above 4.8.
#53 Cambly
Cambly offers English tutoring opportunities to learners around the world. All you need is a webcam on your computer, download the app and be ready for online sessions. Working hours vary with the student at the other end of the screen
Payment is $10.20 per hour which means that every minute you earn 17 cents. The pay is weekly as long as you have earned $20 or more in the week. They pay through PayPal only.
Luckily, you have the option of choosing either to teach adults or kids. It all depends on your subject preferences. For the kids, each session gets you $12 per hour with no deductions. No preparation is needed or even academic qualifications.
#54 ClickNwork
This is a freelance agency whose main agenda is customer service. It is a good full-time job that pays weekly. It deals with many different projects; you can take either consultancy projects or market research.
Payment mostly depends on the project type and length. On this platform, you can earn a minimum amount of $10 every hour.
#55 Get a Copywriter
This is another platform where writers sign up to write about press releases or blogs. The good thing here is that you can choose to work in any niche.
For example, you can choose between finance, health, legal, fashion and so much more. Once you are tested and qualified, you will get different assignments to pick from.
You have to reply on how you will handle the assignment and then email your client. After the client is satisfied with your answer, you can then get started on the assignment.
Depending on the word count, you can make as much as $57 for every 2000 words with $14 per 400 words being the minimum payout. Payment is made weekly after making at least $15.
#56 Chegg
Are you interested in teaching and get paid weekly? With or without experience Chegg does consider your application. The interesting part is that you get to teach the subject you are best in.
Through tutoring on Chegg, you make $20 per hour. Not bad for a remote job, right? Payment is made every Thursday through PayPal.
Further Resource: Jobs paying $20/hr
#57 WeLocalize
WeLocalize is a platform that promotes language and culture. This is one of the most interesting jobs to start with. The company pays weekly for transcribing songs. Isn't this fun?
For every song you transcribe, you earn $4. Learn more about WeLocalize and start making money today.
#58 Scribie
Do you have good listening skills? If yes, sign up with Scribie and get to transcribe audios to texts.
It's your responsibility to verify that your transcript matches the audio and that there are no grammatical errors. On the upside, the company allows you to withdraw your income at any time.
The audios you transcribe can make you from $5 to $25 per hour. You can do the job as a part-time gig and get your money weekly just like that.
Also Read: 20+ Best Captioning Jobs for beginners
#59 Rev
This is yet another transcription job board for you as a freelancer working from home. You can apply from wherever you are. For you to qualify to work as a Rev transcriber, you need to be in a position to type 50 words per minute and have good grammar skills.
Are you confident with your typing skills and grammar? If yes, sign up with Rev and start earning $0.40 to 0.65 cents per hour for every audio minute.
Additional Read: Everything you need to know about Rev Transcription.
#60 Gramlee
Are you good at grammar? This is a good platform for you to fix grammatical errors for pay. Just confirm your availability as you will be working from home.
If you are interested in either a part-time or full-time job just send your application to Gramlee.
In fact, once Gramlee likes your application they'll definitely get in touch with copy editing jobs. Their payment is between $10 to $15 per hour.
Jobs That Pay Weekly for 17-year Olds
There are earning opportunities for 11-year olds so, why not jobs for almost adults? Let's look at some of the best places to get work as a 17-year-old.
#61 Busser
This is a good part-time restaurant job for you. A busser cleans tables after the customers have left. Also, you go around checking and removing the dishes and cups that are not in use to keep the place sparkling.
Tips are an added advantage for bussers but this depends on the restaurants' work policies. For example, some split the total tips among all employees, as opposed to individual bussers
The wages differ with the location of the restaurant. That said, the minimum payout is around $7.25 per hour and the maximum is around $12.
You need to check out the rules and regulations of the restaurant you want to work at because some don't allow 17-year-olds to work night hours.
#62 Tech Support
Being tech support is all about providing solutions to technical problems common with everyday devices.
Most teens aged 17, or even younger, can do services like installing and removing programs on computers, running antiviruses, and answering emails.
Visit a tech company or a computer company near you and apply for a job, and start earning either part-time or full-time.
Working in tech support is ideal since the payment per hour is between $13 – $20 and the busier you are the more you earn. Since at 17 most teenagers are applying for colleges, this is a good opportunity if you are interested in a technical course.
#63 Ride Attendant
This sounds fun since you will be working in an amusement park. Your job is to assist in parking, giving out tickets, cleaning the park, and operating some of the rides.
Most of the kids need adults around them while playing so you can assist and this helps you with your co-curricular activities as well.
Interestingly, a full-time ride attendant is paid $9 per hour and this is just the minimum wage, there are tips to consider. So, think about this and get out of your comfort zone, and start earning now.
#64 Stocking
Feeling strong and ready to pump up your muscles? That's what stocking offers you, not forgetting the pay. Also, this is an ideal weekly-paying job with no experience.
Local stores will hire you to unpack boxes and arrange different items on shelves. Some stores do this at night when business is closed while others prefer stocking during the day.
On average the payment rate of a stocker is $10 per hour. Since most stores do not stock every day, you can consider working in different stores to increase your take-home.
#65 Movie Theatre Crew
We all love movies, right? Most movie theatres hire teenagers to help in issuing tickets, ushering patrons, and serving at snack bar areas.
Others will hire you to hit start after each session and break. You being an active teenager and working with your age mates possibly means your duties and responsibilities can change from time to time. So, you will get to learn and earn at the same time.
A theatre crew earns a minimum wage of $9 per hour. You can do the math and see how much you will be earning weekly, depending on your availability.
#66 Camp Counselor
As a camp counselor, you will lead people who are younger than you. Isn't that interesting and an easy way to make money even as young as you are. You are only required to lead the younger kids in activities that are interesting to you.
In the summer holidays, there are probably tens of camps for teenagers around you to apply for. Amount paid varies depending on your location, season, and activities. The average rate is around $9 per hour. So, come the next summer holiday you already know what to do to get money.
#67 House Cleaning
This is one of the fastest and easiest ways to get cash during your free time after school. You can do the cleaning in hotel rooms or private homes.
This involves a lot of hands-on activities like washing floors, making beds, and dusting furniture. If you want more money, you need to be fast so as to clean several rooms in a day.
This job falls under housekeeping which pays around $11 per hour, on a lower scale. However, you can charge high depending on your neighborhood and the work involved.
#68 Play Area Monitor
Many malls and stores have playgrounds for kids where parents leave them while they do shopping. This is different from babysitting because all you do is keep an eye on the kids, clean the toys, and keep the play area clean.
If you have good experience with kids then this job is perfect for you to make $8 – $11 per hour.
#69 Landscaping
Do you have a lawnmower at home? Why not use it for landscaping and earn money, that is, if you can operate it perfectly. During the summer holidays, you can use your free time mowing lawns in your neighborhood.
The average amount paid to lawnmowers is around $11 per hour when working for a landscaping company. If you decide to be your own boss you can charge any amount.
#70 Lifeguard
A lifeguard saves people from drowning. Most gym and community pools do offer training to their lifeguards since you are required to know how to perform first aid. Your age does not limit you to become one. However, you need to be a certified lifeguard.
Being a lifeguard the payment rate per hour is $10 and you are lucky some pools allow tipping for lifeguards.
Also Read: Online Jobs for 14-year-olds
Warehouse Jobs That Pay Weekly
Whether you choose to work in a warehouse physically or represent one online, there is money to be made here. Your options include:
#71 Product Testing
Get weekly payment by testing products and writing reviews before the product gets released to the market.
Some of the companies will allow you to keep the product after reviewing it for free. After signing up for product testing, some businesses give you a bonus of up to $100. Typically, you get around $7 for each survey.
Product testing for warehouses lets you enjoy brand-new releases from cosmetics, footwear, clothing, and other such retailers near you.
Also Read: 25 Product Testing Companies That Pay Well
#72 Voice Log
Voice Log offers projects with a high paying rate for customer support services. Having good communication skills will see you rising through the ranks for even better remuneration.
Since the company's working hours are flexible you can choose your shifts according to your schedule. Be ready to multitask.
With a computer, internet, and audio equipment you are set to earn $8.50 per hour, as a beginner. The company considers applications globally so there is no need to worry about your country of residence.
#73 Ver-A-Fast
Ver-A-Fast is a customer service company that mostly helps its clients with newspapers subscription.
It offers a 2-day training once you get employed. The pay is based on the business you bring in and call volume. For you to earn more, you can work extra hours.
In one week, you'll be in a position to make $200 depending on your availability and sales skills. The calls are usually recorded and evaluated, so be at your best at all times.
#74 Field Agent
Are you ready to earn money weekly? Why not sign up with Field Agent and assist them to win retail sales from customers online? Every task you are assigned is to help connect different brands with the right customer.
You are likely to earn $3 to $12 per hour as a field agent. Payments are mainly done through PayPal every week. The company also runs an app, meaning that you can work from anywhere at any time.
#75 Retail Cashier
According to your school schedule, you can decide to earn some extra cash during your free time. Check out different stores near you and apply for this post. For a part-time retail cashier, no qualification is required.
For starters, you can earn between $5.50 per hour and $12.50 per hour.
Occasionally, if after school you decide to work for the company, the chances of getting a better-paying position are high.
#76 Seasonal Associate
Are you on your summer holiday and thinking of a part-time gig that pays weekly? Try getting a job as a seasonal associate in retail outlets, restaurants, and fast-food joints.
Being a minor does not mean you cannot get some cash. Apply to work as a janitor, housekeeper, waiter/waitress, front desk assistant, or sales assistant.
The average wage ranges from $7.25 to $14.25 depending on the work you are doing and how busy you are.
#77 GigWalk
GigWalk and Field Agent are somewhat similar platforms. All you have to do is download the app, sign up and get ready to take surveys for different brands.
Once you participate in a task here, you earn as low as $2 or up to $100 per hour. They make their payments through PayPal.
Retail Jobs That Pay Weekly
Retail jobs are everywhere, you just have to look through local listings to get your shot. You can also opt for online jobs from retailers on platforms such as:
#78 Colony Brands
Colony Brands is a customer service company that hires agents who work at home. As an agent, your main job is to take orders from customers through the phone and ensure that their requests go through. You are also responsible for answering the shipment questions and verifying the customer's information.
Colony Brands pays $11 per hour but after the first month, the payment rises to $12 per hour.
#79 Kelly Connect
This is another customer service company that works with the likes of Apple. They offer services like health care, law, and financial services. Working hours will depend on your position at Kelly Connect.
Their payment starts at $13.50 per hour and is done weekly which is a higher rate compared to other online jobs done at home.
Fast-Food Jobs That Pay Weekly
Working at fast food joints has to be among the easiest ways to get money fast, with or without experience. For this you can try working as:
#80 Fast Foods Crew Member
Fast food joints need people to cook, take orders, clean, and serve customers. For instance, working in MacDonald as a crew worker gets you a minimum hourly salary range of $8 and a maximum of $12.
And if you are qualified to be the manager, the wage shoots up to between $9 to $15.
#81 Uber Eats
Uber Eats is a popular app where people get to satisfy their cravings by placing their orders here and the food gets delivered to your doorstep.
You can choose to work with Uber Eats by dropping those deliveries, and this is an added advantage since you get to explore around.
The good thing is you can cash out whenever you want but mostly, a weekly payment makes more sense.
Just grab that car or motorcycle and earn $10 to $20 per hour with Uber Eats today.
Check out: 30 Under the Table Jobs Near Me
What Companies Pay Weekly?
Before you get into any job that promises to pay you on a weekly basis, do due diligence to ensure that the job really pays.
To verify the legitimacy of a firm or an online job, you can check reviews on sites such as ZipRecruiter, Indeed, and Glassdoor. If it's a face-to-face engagement, you may consider signing a contract to ensure payment.
When all is said and done, weekly jobs are usually not permanent and are charged by the hour and as per the task at hand. Pay ranges between $2 and $5 per hour on the lower scale.
The best part is with top-notch skills or specialty, there is no maximum to what you can make in a week. For example, you can earn over $1000 per week as a proofreader, and $100 a week working as a babysitter.
The trick is to get the best job that utilizes what you are best at depending on your schedule. So, a good starting point is to list what counts as your best skillset, then pick a job that plays to such know-how and the hours you have to spare in a week.
Ready to Get Paid from Home Weekly?!
Working from home has its perks and with the evolving technology, the opportunities have increased too.
If you have been skeptical about the authenticity of the websites, these 81 options can steer your decision and help you understand the concept of an easy online income a little bit better.
Make sure that you have your own computer and a proper internet connection – those are the only two things that you would possibly need.
So, what's your take on this list of work-at-home companies that pay weekly?
Write them down in the comments below!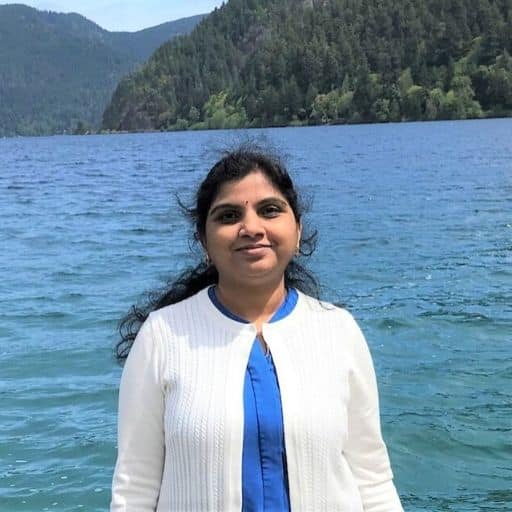 Howdy Folks, thanks for stopping by my blog.
I'm Swati, a proud mom, dedicated side hustler, full-time blogger, and a recognized millennial work-at-home expert. My expertise has been featured on esteemed platforms such as Forbes, CEO Blog Nation, Referral Rock, Vital Dollar, Databox blog, and many more. I have embarked on this incredible journey to share my firsthand experiences in the world of online income generation and to assist all of you in earning money from the comfort of your homes.
Join me in my mission to revolutionize the way we make money and achieve financial freedom. Trust me, it's not as challenging as it may seem!
Together, let's explore the boundless opportunities and pave our paths towards a prosperous future.