How to make 50k a year from home? This is a common question in the minds of people who probably wonder if working online is as lucrative as it is hyped to be.
Wouldn't it be an amazing opportunity to make $50k a year in your pajamas or underwear, literally? I mean, who said that you have to drag yourself from bed every day, get ready for work, and sit in traffic for hours on end just to make a living?
When you work remotely, you are your own boss and you can work from anywhere in the world. You also have the option of working for someone else or for yourself.
Honestly though, making money online isn't as easy as it sounds; it takes a good dose of patience and persistence. Also, you need to beware of scammers to avoid falling victim and laboring for nothing.
In this article, I will show you how to make 50k a year from home. All you need is a laptop or PC, reliable internet, and a good hustle to help you make 50k annually and you are good to go.
Can You Make 50k a Year From Home?
Of course, yes!
There are numerous work-at-home opportunities that can help you earn 50k per year.
All you need is to find a job that pays between $24-$30 per hour and be willing to put in 35-40 hours per week. Some of the jobs may require a degree, while others will not.
All in all, some training and experience in any field go a long way.
How to Make 50k a Year From Home
Jobs That Pay 50k a Year With No Experience
From remote freelancing gigs to online businesses, the digital landscape offers a world of possibilities. Harness your skills and embark on a rewarding journey to earn 50k working from home today.
1. Proofreading Files
Proofreading is cross-checking a text/document/book for grammatical errors, spelling mistakes, style, and typographical mistakes. By proofreading, you correct all the production errors before publication.
According to the arrangement you have with your client, you can mark the errors for them to correct or work as both proofreader and editor.
Some employers may prefer proofreaders with a bachelor's degree in English/publication but this is not always necessary. Anyone with a good grasp of grammar rules and an eye for detail can excel as a proofreader.
In fact, several proofreaders I have talked to can swear by Caitlin's Proofread Anywhere course. You can check out her free 76-minute workshop for details of the course.
As per Zip Recruiter, a freelance proofreader's salary averages around $51,391 per year.
2. Virtual Assistant
Working remotely as a virtual assistant can be a good part-time or full-time job depending on your availability.
Being a virtual assistant, you will be offering administrative services such as managing emails, social media management, content creation, answering calls, customer support, etc from a remote workstation.
If you have no idea where to start, you don't have to panic; you can enroll in a Fully Booked VA course that helps you to start and grow your own VA business from scratch.
The salary of a VA can range widely depending on specific tasks and level of skill and experience, with some VAs earning as little as $15 and others earning as much as $100 per hour.
According to ZipRecruiter, the average salary of a virtual assistant is $67,115 per year which is around $32 per hour.
3. Blogging
Back in 2016, when I was wondering, how can I make $50k a year from home? I encountered a very interesting article by a woman who makes $100k+ per month from home, all while running her blog from an RV!
I was amazed, and decided to start right away, and here I am making over $80k a year from home, blogging full-time. So, if I can, you can too!
Create your blog today and open up the potential to make $50,000 a year. This is not as easy as it sounds; a blog may require up to 3 years or more to start making this much but it is worth the effort in the long run.
As a blogger, you are more of a content creator and influencer. You share information or experience on a topic or topics relevant to your target audience and the more traffic you build, the more you are likely to earn.
Bloggers make money by placing ads on their sites, affiliate marketing, selling services, or selling digital products such as ebooks and courses.
Depending on how you monetize your website, blogging can make an annual salary ranging from $19,500 – 80,500.
4. Freelance Writing
Freelance writing involves creating content for various types of media as an independent contractor.
With a growing need for quality content everywhere, writers will always be in demand and can easily make over $50k in a year or less. That said, the job involves meeting the objectives of your client by matching their style, tone, and voice.
With impeccable grammar and great writing skills, you can work as a freelance writer with or without a college degree.
Experience in fields such as blogging, personal writing, SEO writing, and internships that involve writing can help improve skills.
Freelance writers can earn based on word count or at an hourly rate depending on the agreement with their clients.
The national average payment of a freelance writer averages at $63,213 annually with the least payment being estimated at $11,000 and top earners making up to $159,500 per year.
5. Graphic Designing
A freelance graphic designer creates images and illustrations for clients using software and different computer applications. You bring sketches and layouts into visual reality and can work with digital design, advertising, and publishing industries.
Graphic designers design logos, billboards, brochures, emails, websites, magazines, T-shirts, books, stickers, and other aspects that visually support a client's brand.
To become a graphic designer, you need a bachelor's degree in graphic design or other related fields such as web design, art, and animation. You also need to have a high level of creativity and originality in your work.
The good thing about freelancing as a graphic designer is that you can set your own rates but going by the national average salary of a graphic designer, you can make between $20,500 and $81,000 annually, averaging at $48,283.
6. Sales Copywriting
Sales copywriting is specialized writing that focuses on convincing consumers to purchase a product or service.
A good sales copy focuses on how a consumer will benefit from the product and, therefore, requires skills in playing with language and using a voice that not only attracts customers but also keeps them reading more. Through sales copywriting you can help your client increase sales by attracting new customers.
Besides great writing skills and proficiency in English, a bachelor's degree or experience in fields such as marketing, advertising, and journalism will increase your marketability.
According to Glassdoor, the average base salary of a sales copywriter is $58,646 per year.
7. Social Media Marketing
How much time do you spend on Social media platforms such as Facebook, Instagram, YouTube, and Twitter? If you are a frequent visitor, how about learning how to make 50k on the side through social media marketing? You can help brands that don't have that kind of time to connect with their existing and prospective customers and earn some good money.
A social media marketer promotes a company's product/service using the social media platforms mentioned above with the goal of increasing its sales, building the brand, and bringing traffic to the official website.
They achieve this by publishing content suitable for various social media outlets, engaging with the audience on behalf of the brand, keeping the brand on top of the trends with trendy and engaging content, and coming up with strategies to build more traffic among other responsibilities.
You will require the mastery of social media use and great communication skills though some employers may prefer people with a bachelor's degree in related fields.
Social media marketers make an average salary of $41,227 per year with the potential to earn up to $88,500.
Jobs that Pay 50k a Year Near Me
People often talk about getting a job that pays fifty thousand dollars per year, but they aren't sure how to find such a job.
Here's the good news: there are actually many ways to find jobs that pay fifty thousand dollars or more per year and I'll list all of them below:
8. Local SEO
Search engine optimization is a great way to make 50k a year from home. It involves the art of making search engines like Google rank certain pages top when someone searches the web using certain keywords.
SEO is a great advertising tactic and you likely require some training, practice, and experience to master it.
Since most people search for almost everything online, by offering Done-For-You Solutions and SEO Services to local businesses, you can ensure that their business or website is found in local searches and also help them with increasing rankings by installing the appropriate SEO tools and providing regular updates on what's new with search engine algorithms.
SEO jobs pay an average salary of $60,810 per year with top earners pocketing around $114,000 annually.
9. Online Chat Support
Online chat support is a perfect way to make 50k a year or more. Chat support jobs deal with offering virtual customer support to customers via messaging apps. You can also use an online chatbot. Online chat support is made possible by live agents. Working with online chat support, you ensure that the customers receive responses on time.
To qualify for this job, you need expertise in written communication. You also need to be fast in typing and be able to respond to the customers with the right answers in an environment with limited interruption.
According to ZipRecruiter, top earners doing live chat support jobs earn $51,500 per year.
10. Retail Arbitrage and
Drop shipping
Retail arbitrage is one of the best eCommerce businesses where you can make 50k a year from home. Retail arbitrage simply means you are buying products from a retail store locally and then selling the product online via online marketplaces making a profit. You need to ensure that the products/ brands you choose to sell are legit.
Dropshipping, on the other hand, eliminates the need for you to buy the products physically whereby products are shipped directly from the retailer.
Dropshipping, on the other hand, eliminates the need for you to buy the products physically. You market the products, fulfill the orders then the manufacturer or wholesaler ships them to the customer allowing you to pay for the products at a discount. Your profit comes from the difference between what you buy the product and what the clients pay for it.
You can do both Retail Arbitrage and dropship on shopping outlets like Amazon and eBay.
The national average salary of arbitrage is $52,666 with the potential to make $72,000 while drop shipping averages at $46,358 with top earners making up to $90,000.
11. Bookkeeping for Small Businesses
Bookkeeping is the process of compiling and recording all the financial transactions of a company.
As a bookkeeper, you compile all data from all the cashiers, receipts verification, preparation of invoices, make purchases, and last but not least handle payrolls.
Bookkeeping is similar to accounting. To become a bookkeeper, you need a high school diploma or bachelor's degree/course in the business or accounting field.
The national average bookkeeping job has a median pay of $40,406 per year. Top earners make up to $59,500 annually.
12. One-On-One Tutoring
The best part about tutoring is that you choose what you are best at, putting you in a better position to succeed in the job.
As a one-on-one tutor, you can assist students to do their class assignments and review class materials with the goal of improving a student's performance academically.
You may require a degree in a specialty subject depending on the level of complexity of the subject that you are teaching, although certain courses may have a minimum requirement of a high school diploma and a teaching license.
On average remote tutoring jobs pay around $68,659 per year.
13. Marketing Consultant
Marketing consultants conduct market research and offer strategies on how to promote a product/brand through the use of marketing campaigns or social media platforms.
You will need a degree in marketing, communication or even business. A positive portfolio of your past successful experiences in marketing will also go a long way in securing clients and improving your bargaining power. As a consultant, you will also need to have excellent communication skills.
The average base salary of a marketing consultant is $80,000 per year, way higher than our $50,000 target.
14. Paralegal
Paralegals are more legal assistants that work under the supervision of lawyers in environments like the government, law firms, and corporations. They help lawyers to prepare for trials, and corporate meetings, and also prepare for hearings behind the scenes.
Paralegals manage documents and gather information whenever there is a case hearing.
You don't need a bachelor's degree to become a paralegal but some employers may require an associate's degree. Depending on your job description, you can work remotely.
Annually paralegal jobs pay around $45,693 on average with the potential to make around $67,500.
How Can I Make 50k A Year Without A Degree?
Not having a four-year degree should not hinder you from working from home and make 50k per year. So, your thoughts on "How Can I Make 50k A Year Without A Degree?" are sorted out here.
Keep reading!
15. Transcriptionist
A transcriptionist is a typist who listens to live audios or recordings and converts what they hear into text format. This calls for great listening and typing skills, attention to detail, and when needed, proficiency in the use of common transcription software.
TranscribeMe and Scribie are some of the best sites to find transcription jobs.
You may require a high school diploma or GED certificate to work as a transcriptionist plus some form of training or equivalent experience in transcription.
Want to earn a certificate as a Certified Electronic Transcriber? Check out the Transcribe Anywhere course. Transcribe Anywhere is approved by the American Association of Electronic Reporters and Transcribers.
A transcriber can make $28 per hour which is equivalent to $58,441 per year.
16. Insurance Sales Agent
I am certain you have heard of Insurance sales agent jobs. As an insurance sales agent, you sell insurance policies on behalf of an insurance company.
You will be responsible for calling and meeting potential clients willing to buy the insurance policy and explaining in detail the best insurance policy that is best for them.
Most insurance sales agents are paid on a commission basis.
The national average insurance sales agent job makes about $50,920 per year on average.
17. Sell On Amazon
Amazon is one of the biggest online stores where you can find everything you want to buy and also the most popular platform for sellers. The platform has a large customer base and does its shipment to more than 100 countries.
If you can have a good business plan, a marketable niche, and have already identified the products you want to sell, there's nothing to stop you from making 50k a year on the side or full time depending on the products you sell.
Other marketplaces include eBay, Craigslist, and Etsy.
The national average salary of Amazon sellers is $45,080 annually, with the top earners making $79,000 per year.
18. Sales Representatives
Sales representatives are the point of contact between a brand and its clients or prospects. They promote, market, and sell products/services to clients on behalf of the manufacturing company.
You need to have great communications skills, marketing strategies, customer service skills, and great persistence. Experience in sales and marketing or related fields is an added advantage.
You can earn an average salary of about $44,727 per year with top earners making up to $80,500.
19. Web Developer
Web developer jobs involve creating a visually attractive home page for a website. They may also create various forms of content for the website and ensure that the website is working properly.
You don't necessarily need a degree to become a web developer but you need to be computer literate, and to have an understanding of HTML, design skills, and analytical knowledge which you can learn online.
A web developer goes beyond our target 50k by earning an average salary of $75,073 per year.
20. Influencer
An influencer has the capability of influencing the purchasing power of consumers. Influencers need to have authority, excellent communication skills, and a highly dedicated social following across various social media channels. Brands take advantage of this to market their products or services.
Popular celebrities including Cristiano Ronaldo, Ariana Grande, and Kylie Jenner top the list of the highest-paid social media influencers.
This doesn't mean you can't start small; if you are a frequent user of social media, you can start building the following bit by bit by posting engaging content.
The national average salary of social media influencers is $53,587 per year.
21. Video Editing and Production
This type of job means as the name suggests. As a video editor and producer, you take all the raw data and edit it to your client's requirements. You can choose to work with musicians or choose different occasions. Your work needs to be original and geared towards capturing critical details of the media.
Some video editors have started successful careers armed with a digital camera and online tutorials. However, a bachelor's degree in film studies and related fields would be your best bet.
Top earners doing video editing jobs make around $84,000 per year.
Tips For Finding Jobs That Pay 50k a Year Without A Degree
Even though the roles I have discussed above don't necessarily need a degree, some training and additional education might just be what you need to stand above your competition.
The following tips will make it easy for you to secure a job that pays 50k per year without a degree.
1. Obtain a Certification
A certification not only arms you with additional skills in your field of specialty, but it also gives you credibility, more job opportunities, and a competitive edge.
2. Learn a Trade
Good examples of trades include plumbing, welding, cosmetology, and landscaping. They don't need as much time as degrees and you can do the training part-time. Learning a trade gives you confidence in the services you are offering and pitches you as an expert.
3. Seeking Promotion Opportunities
If your job already allows you to work from home, you can make 50k a year from home without the need to switch careers. This might be as simple as taking advantage of promotion opportunities in your company.
4. Always tailor your resume for the specific role you want
Most employers that want a job done successfully would likely look for a specialist rather than a generalist. While having several skills and trades will open you to a wider market, tailoring your resume to suit the requirements of a certain company can give you a better chance.
How to Earn 50k a Year from home
There's liberation that comes from working at the comfort of your home and many job opportunities to help you reach your target earnings. You can choose your job, your schedule, and your rates. The above list is just the tip of the iceberg of the available opportunities to make 50k a year from home.
I can bet that you can already pick one or two jobs from the list that you are qualified for whether it is a hobby or a skill you obtained by experience. So, what's stopping you from making 50k annually? And who said that you can't juggle more than one job to reach your target?
Let me hear your thoughts. Lastly, if you loved this post, feel free to share it; you never know who might need it!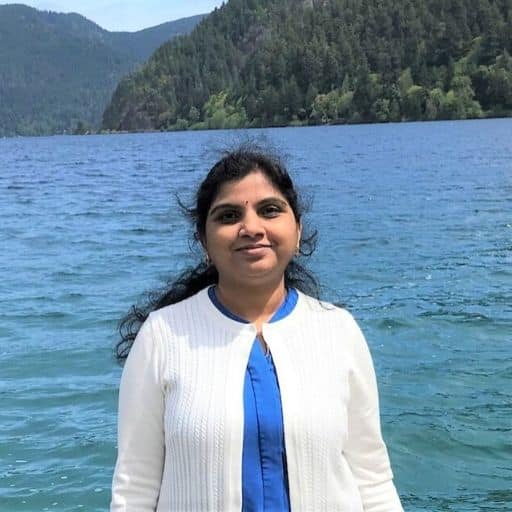 Howdy Folks, thanks for stopping by my blog.
I'm Swati, a proud mom, dedicated side hustler, full-time blogger, and a recognized millennial work-at-home expert. My expertise has been featured on esteemed platforms such as Forbes, CEO Blog Nation, Referral Rock, Vital Dollar, Databox blog, and many more. I have embarked on this incredible journey to share my firsthand experiences in the world of online income generation and to assist all of you in earning money from the comfort of your homes.
Join me in my mission to revolutionize the way we make money and achieve financial freedom. Trust me, it's not as challenging as it may seem!
Together, let's explore the boundless opportunities and pave our paths towards a prosperous future.