Those who are always on the lookout for a side hustle often come across the alluring proposition to get paid to read emails. Now, the big question is, is that even possible? After all, it sounds too good to be true!
The particular topic of earning money just by reading emails has been the center of discussion for a very long time now.
There are many ways to earn money online these days. However, none can be easier and more convenient than making quick bucks while reading emails, if you can find the right way to do so.
It can be a little hard to believe for you if we tell you that you can easily make money by reading emails. So, let me guide you through each step today so that you, too, can enjoy the opportunity to make money.
However, I understand that there are several questions in your mind. So, let me address those first…
Can You Really Get Paid to Read Emails?
Yes, you now have the opportunity to earn extra cash by just reading emails. There are many websites that will dole out a good amount of remuneration for this quick & easy task.
Many of these websites also give you the opportunity to earn more by completing simple tasks, besides just reading emails. These add-on tasks include watching videos, playing fun games, taking paid surveys, or surfing the web.
However, here's a gentle reminder: don't live with the false hope that you will get money for reading your personal emails. There is no magic formula where you can earn even a single penny by doing that.
You'll need to read the emails these specific GPT sites will want you to read.
Get Paid to Read Emails For Free!
Although it can be hard to find legit sites offering paid emails, I tried and tested a lot of sites and managed to come up with this final list.
You can start your journey at most of these GPT sites without a registration fee, which means that you can get paid to read emails without investment.
So, take a look at the full details about the best websites to get paid for reading emails.
Inbox Dollars is the flagship website in this segment, available only to USA users.
Established back in 2000, to date, Inbox Dollars has paid more than $57 million in cash to its users just for reading emails. To start earning, you need to sign up for the website and confirm your registration.
Once done, you'll start receiving frequent emails with a few tasks to complete.
Reading each email will earn you 2-5 cents, though you can make more money by completing the tasks mentioned in the email – taking polls, answering surveys (earning up to $35 per survey), and playing games.
It doesn't have any signing or subscription charge, although the minimum payout is $30.
Get started with a $5 signup bonus upon email confirmation – join to start earning today.
Inbox Pounds is another trusted GPT website based in the UK that pays quite well just to read emails. It is the sister venture of the previously mentioned Inbox Dollars.
The proceedings are quite the same as you need to read and complete the task of the mail to earn money.
All the members will get up to 3 emails each day. Besides reading emails, you can also multiply your earnings by taking part in surveys and by completing other simple tasks – watching tv, taking surveys (up to $35 per survey), or making purchases online.
Earn a free $5 signup bonus simply for signing up and confirming your email.
You can withdraw your earnings through e-Payment and check when the minimum payout value is £20 – Sign up here for Inbox Pounds
Inbox Pays is strictly for US residents who are at least 18 years old. Established in 2009, this GPT website is now giving fierce competition to several flagship websites like Inbox Dollars.
After the initial signup, you will receive up to 3 paid emails per day. Upon completion of simple tasks mentioned in each of those emails, you can earn up to $100.
It also has a referral program where you'll get up to 10% commission by referring this website to your friends.
To get paid to read emails, a PayPal account is needed, as the website pays directly to your PayPal account, and the minimum payout is $25 – start earning with Inbox Pays right here.
With more than 3 million members, get paid to try is yet another website, wherein you discover new offer deals in your inbox every day!
The rewards can include cash/and or prizes. From paid surveys to cashback, trial offers, sweepstakes, read-paid emails, and more.
Complete the short sign-up form and you will be able to start receiving offers that can help you discover money opportunities that you didn't know.
Upon completing the registration form, you'll be eligible for a $20 Bonus.
You can further increase your income by receiving cash when you refer others to this platform. You get to earn $0.50 for each new member that joins using their unique referral link.
Payments are made via Check or PayPal after you have earned the minimum payout of $20.00.
The platform is restricted to US residents who are at least 18 years old! Get a $5 activation bonus + a $20 extra bonus opportunity – start earning with get paid to try right here.
The Best Ways to Get Paid to Receive Emails
There are many websites available in 2019 to pay you a decent amount of money just to receive emails and read them.
Although this might be hard to believe, several options can legitimately pay you for this simple job. And, here are our top three picks which are best for earning money just while reading emails.
FusionCash is one of the very few GPT websites that pays you $5 just for signing up on the website.
This program is now available for the residents of the USA and Canada where you can easily earn money by only reading emails that they will send you.
Besides the primary work, you can also multiply your income by playing games, referring your friends, and downloading mobile apps from the website.
As of now, this website has a minimum payout of $25. You can withdraw your amount through direct deposit or PayPal.
Paid To Read Email is another website that has earned its reputation as one of the best and most legit GPT sites where you can get paid to read emails.
At the time of joining, you'll earn a $3 signup bonus. Besides, you will also get a guaranteed email reading rate of $0.02.
This program is available all over the globe where you can earn money not just by reading emails but also by completing tasks.
Withdrawing the earning amount is quite easy as it has several options, although it now has a $15 minimum payout.
Check Out: Get Paid to Read Books for Money
Cash4offers is paying its users just to read emails since its establishment in 2003. It gives you a signing bonus of $5, although this website is now only available for the residents of the USA.
After the initial signup, you'll receive up to 2 paid emails per day. Besides reading emails, you can also play online games and take paid surveys to multiply your income.
Moreover, they pay up to $6 for each of your referrals. You can withdraw your amount through e-cheque and PayPal.
Also Read: List Of Consumer Service Jobs and Requirements
Get Paid to Read Emails Without Investment
Most of the GPT websites have a minimum payout value. Any less than that and your earnings will be carried forward to the next month. However, there are some websites available in 2019, which pay pretty well without having any minimum payout limit.
Here are my top four picks in this category, which are great to get paid to read emails.
Unique Rewards is a trusted website that gives a decent amount of money per paid email. Besides, you can also earn through their referral programs and many other additional tasks.
This website is also noted for having a good amount of cash-backs in online shopping.
Other than the primary tasks, this website also arranges monthly contests, which can further add to your final earnings.
Swagbucks is probably the largest GPT company currently active on online platforms. It has already paid more than $350 million to its users. Besides, it has also earned an excellent reputation for its legitimacy and overall experience.
While reading emails is your primary task, you can also increase your income by answering surveys, taking polls, surfing the web, playing games, and discovering rewarding deals.
Besides the cash prize, you can even redeem your earnings in the form of Amazon and Walmart gift cards.
Sign up to earn a $10 welcome bonus with Swagbucks!
Points2Shop is one of the largest GPT websites that give amazing rewards for not just reading emails but also for fun and easy tasks.
After signing up for this website, all you need to do is read emails, complete surveys, watch videos, and play fun games to earn money.
It also gives $2.50 as the signing bonus & rewards $1 for each new member you refer. Besides cash withdrawal, you can also convert your earnings to Amazon gift cards.
Donkeymails looks quite fuzzy due to the appearance of its landing page. However, trust me; it is one of the best websites that pay you well to read emails and complete simple tasks.
All you need to do is to sign up on this website and start receiving paid emails.
You can also increase your overall income by completing several simple tasks. Besides direct withdrawal and Payoneer payment, you can also convert your earnings to BitCoins and other digital currencies.
And, the best thing is, it doesn't have any minimum payout limit.
Paid to Read Email: FAQs
1. Is getting paid to read emails legit?
In one word – YES!
It is probably the most legit way to earn some serious money online. As you already know you'll not get a good income just by reading emails.
However, with the additional income from the call-to-action tasks, it can be as potent as your day job.
It's also best not to mislead you by telling you that all Get-Paid-To (GPT) websites are legit and will pay you. Because, when there is a great opportunity, some people will always be there to exploit it.
However, I'll only talk about the genuine websites that will pay you, those websites that I have already tried and tested.
2. How does getting paid to read emails work?
Although it is quite hard to believe that you can really get paid to read emails without investment, you will trust the mechanism once you know how this thing actually works.
The above-mentioned GPT (Get-Paid-To) sites offer a decent income opportunity in this particular earning model where they will need you to read some emails and complete some easy tasks.
Let me help you understand how this model works…
First, the advertisers send bulk emails to the PTR (Paid-To-Read) websites associated with them. The PTR sites then send those emails to all their users. These sites get money from the respective advertisers, out of which they give you your deserved commission.
You might be surprised to know that the GPT websites get a large amount of money for the actions that the advertisers specifically need, be it a small purchase or a new sign-up. And, out of this amount, the sites will pay you a large chunk.
In this way, both the users and the PTR websites make money!
3. What is the pay to read emails?
Frankly speaking, Paid-to-Read (PTR) sites will not pay a huge amount of money for reading emails.
Most of these websites pay around 5 cents per email just to read it by clicking the links they will provide the users. However, you can supplement your income by taking up additional tasks which I have already mentioned.
Sometimes, you might get lucky and earn up to $50 per mail to complete the call-to-action moves on that specific mail. Besides, you can also earn a handsome amount of joining bonus (around $5 to $10) during your initial sign-up.
---
I know it sounds like a scam when you first get to know that there are several websites that actually pay you money just to read a few emails.
But, when you understand the total mechanism behind it, you can rest assured about getting a return for investing your time.
I have already explained how this idea works. For your further assurance, let me also tell you that it is one of the most legitimate ways to earn free money online.
Now that you know, how to get paid to read emails in detail, all you need is to open your accounts and start your new side hustle.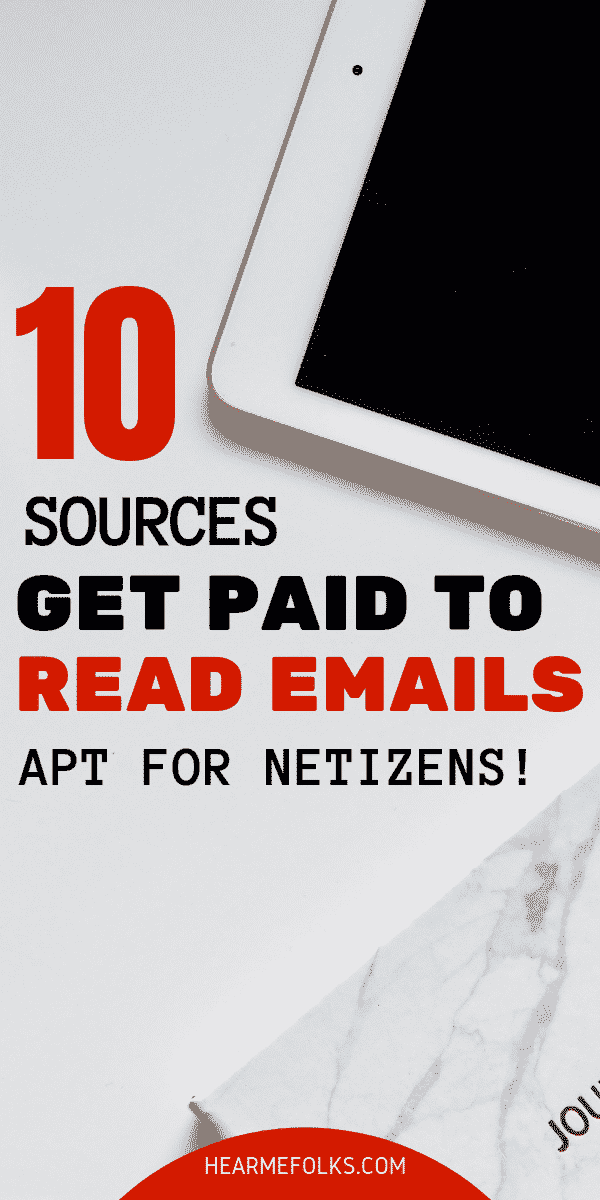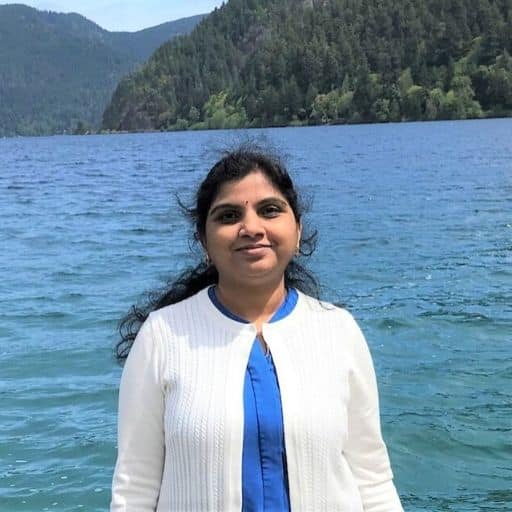 Howdy Folks, thanks for stopping by my blog.
I'm Swati, a proud mom, dedicated side hustler, full-time blogger, and a recognized millennial work-at-home expert. My expertise has been featured on esteemed platforms such as Forbes, CEO Blog Nation, Referral Rock, Vital Dollar, Databox blog, and many more. I have embarked on this incredible journey to share my firsthand experiences in the world of online income generation and to assist all of you in earning money from the comfort of your homes.
Join me in my mission to revolutionize the way we make money and achieve financial freedom. Trust me, it's not as challenging as it may seem!
Together, let's explore the boundless opportunities and pave our paths towards a prosperous future.