If you are wondering "is consumer services a good career path?", the answer is a big YES!
Not only is this an entry-level job, but you can also use it as a springboard to a client services manager position.
So, are you excellent at working with people and helping others? If so, you are ripe for a career in consumer services that can see your work in different industries.
This post looks at the career in depth: The different types of consumer services, their requirements, expected salary, and the advantages vs disadvantages of the job.
Keep on reading for more information on this career choice.
Is Consumer Services A Good Career Path?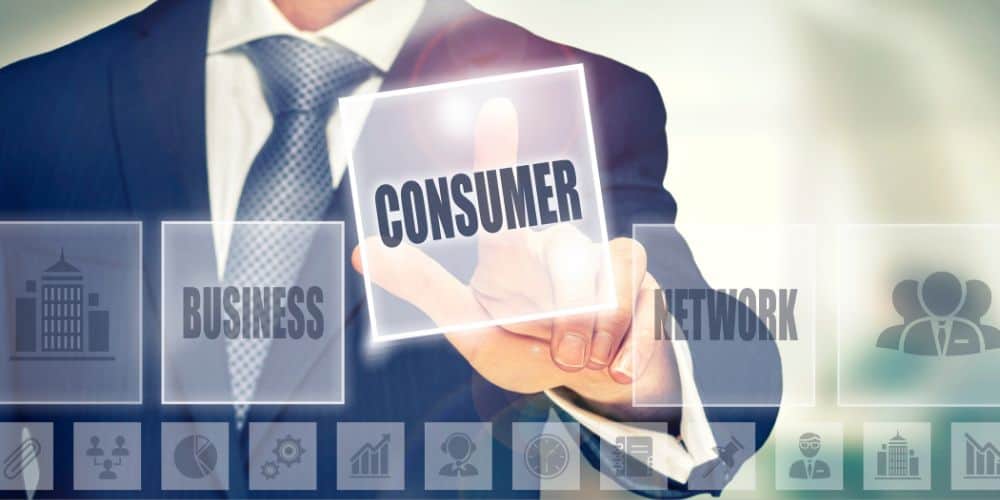 Without a doubt, a customer service job is an excellent career path.
The job attracts an annual pay ranging between $28k and $364k, and the best part is that this is a career that offers remote work positions.
What's more, you get to interact and offer service to customers of all kinds.
Additionally, you can break into the career with just a high school diploma and scale up to a managerial position in a few years.
It is also worth noting that the problem-solving skills you learn on the job are invaluable in other job paths, as well as self-employment.
What Is A Consumer Service Career?
Opportunities in customer services involve working for businesses that provide services and products directly to consumers. Your job is to help customers with their queries.
Basically, you are the link between the company and the customer on matters relating to different offers. You provide crucial information about products and services before and after they buy or subscribe.
While others in the company deal primarily and directly with products, you deal with potential and existing customers.
As such, your interpersonal skills and knowledge of the different consumer products determine your suitability for the position.
What Are The Four Main Types Of Consumer Services?
Depending on the business, there are different ways of interacting with customers. Normally, work in the consumer services sector involves walk-ins, phone and email support, interactive voice response, and live chats.
The different forms of services are provided either individually or in tandem. It's usually up to you to employ the best approach to satisfy the consumer.
Here is a brief look at each of the interactions:
1. Walk-in Customer Service
With brick-and-mortar companies that deal with walk-in customers, it's customary to have a "customer care" or "customer services" desk.
This is usually a desk where you can make inquiries about the business, including getting directions on who or in which department you are to direct further queries.
Walk-in customer service departments are quickly becoming redundant. So, if you are looking for a job in the field, I advise you to go for the other options below.
2. Phone and Email Support
If you love working with people over the phone and responding to emails, this is a great career path.
You basically reach out to customers via the two modes of communication and reply promptly when they initiate communication.
3. Interactive Voice Response Service
Known simply as IVR, this is an automated service for helping people get information without talking directly with a representative. The system recognizes voice commands and is able to answer using pre-recorded prompts.
4. Live Chats
This is the leading task for consumer service professionals in the current digital business environment.
You are provided with access to a website's plugins like Zendesk Chat to communicate to site visitors via a pop-up window.
Note: Your job in the consumer services department may also require you to be active on social media channels like Facebook, LinkedIn, and other web forums like Quora and Reddit.
Also Read: 30 Chat Support Jobs to Work Remotely
What Do Consumer Services Do?
Many jobs are available in consumer services, covering a wide range of activities that serve customers. While the duties vary depending on the industry, the main responsibilities include:
Answering queries about products, services, or the business.
Directing customers/visitors to the right personnel.
Gathering confidential information.
Processing payments.
Record keeping of your interactions.
Helping in sales and marketing.
Handling product returns.
Updating customer information.
Examples of Consumer Services
Retail and hospitality industries come to mind when you think of working in consumer services. However, the consumer service industry also extends to other types of businesses.
1. Retail
Job opportunities in the retail service industry involve dealing with individual buyers. You help people get a product or service for personal use.
2. Hospitality
In the hospitality industry, consumer services include recreation, travel, and tourism. Food businesses like restaurants, as well as lodging facilities also fall under this category.
3. Finance Consumer Services
Banks, insurance companies, credit unions, and brokerage firms provide financial consumer services to both individuals and companies. Financial services deal with the flow of money and are known to offer high salaries and many jobs.
4. Healthcare
This is an industry that's mostly made up of healthcare workers like doctors, nurses, and technicians. The primary interaction is usually human, meaning good customer service makes the system keep running.
Consumer Services Job Description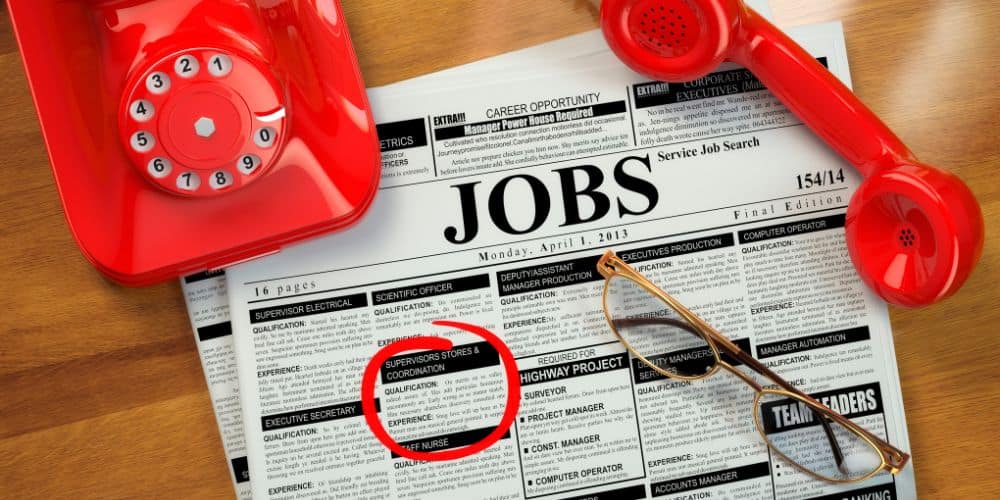 A typical job description in consumer services starts with the title, such as customer service representative or CSR.
The brief also contains the educational and professional qualifications, duration, availability, responsibilities/duties, pay, and a key overview of what the hiring manager is looking for from the ideal candidate.
For a better understanding of jobs in the consumer services sector, here are their common requirements and payment ranges.
Requirements for Consumer Services Job
High school diploma, a GED, or a degree in any field.
Experience in using computers and other digital devices.
Experience as a consumer service representative.
Data entry experience.
Stellar communication skills.
Ability to multitask while maintaining attention to detail.
Language fluency and bilingualism, where necessary.
Consumer Services Salary
From thousands of CSR job reviews on Glassdoor, a job in consumer services pays a base pay of $33,423 per year. With additional pay from overtime and other perks, you can make as much as $56,119, on average.
The review reports high earners in consumer services making up to $364k yearly, with entry-level workers earning around $28k yearly.
List of Consumer Services Jobs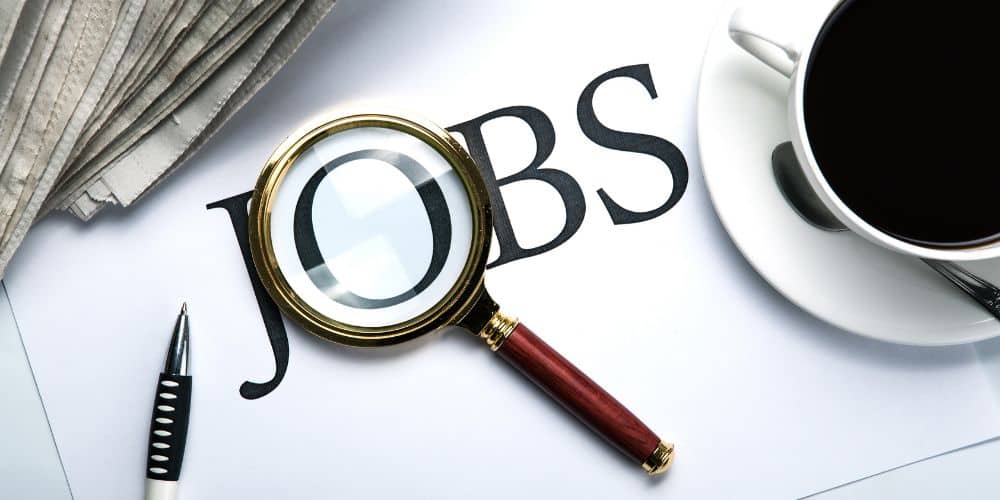 To become a consumer service professional, head over to job boards like Upwork, Guru, and Flexjobs. These are sites listing many companies with work-from-home consumer specialist jobs.
For in-person opportunities in consumer services, I recommend searching through Glassdoor, LinkedIn, and ZipRecruiter to get you started on this dream career.
From my research on the different platforms, here are typical job opportunities in consumer services:
1. Call Center Agent
| Average pay: $16.88 per hour
This is a virtual position where you sell products or services and perform after-sales services over the phone. Additionally, this career in consumer services may require working in a call center.
Call center agents usually occupy entry-level positions and all you need to apply for the job is a high-school diploma or its equivalent.
2. Clients Services Coordinator
| Average pay: $17.43 per hour
This is another common consumer service job that sees you collect and verify client data, before reporting the same to other departments.
In the consumer goods industry, you'll process orders and track deliveries.
3. Concierge
| Average pay: $16 per hour
To meet new people on a daily basis and help them find their way around a hospitality establishment, consider a career as a concierge.
Many consumer services in this category also require good knowledge of transport systems and tourist attractions.
4. Receptionist
| Average pay: $14.40 per hour
If you are interested in a career where you clock 40 hours a week and claim perks such as medical insurance, go for a receptionist position.
Also titled Front Desk Associate, this is a professional services job that combines in-person, phone, and email communications.
5. Care Coordinator
| Average pay: $15.84 per hour
Looking for a career in the consumer services field dealing with patients? Find a job as a patient care coordinator where you ensure people under your care get the best healthcare services.
This is an in-person job and it requires certification in a medical field such as social work, medical records, or nursing.
6. Hedge Fund Manager
Average pay: $63.32 per hour
Among the career options that pay high is managing hedge funds. Your customer service career in this field involves guiding investors on the fastest and most stable ways of making profits from different investments.
Other Consumer Services Jobs
Technical Support Representative
Member Services Representative
Customer Services Specialist
Social Media Associate
Remote Customer Support Specialist
Customer Success Manager
Which Industries Fall Under Consumer Services?
Demand for consumer services is high across different industries. There are also companies in the consumer services field that handle technical and customer support on behalf of other companies.
To help you in landing your dream job and career advancement, search for customer services jobs in the following industries:
Media and Entertainment
Rental Services
Beauty and Hair Salons
Airlines
eCommerce Store
Leisure and Recreation
How Can You Make A Career Out Of Customer Service?
To earn a good income in any industry, you need to ensure career growth through self-improvement.
For example, consumer services give you the perfect chance to scale up to a supervisory and managerial level, and you just need a high school diploma to get started.
Check out the following career tips to help you market yourself when choosing a career in customer service.
1. Improve workplace skills
Consumer services are designed to deal with people and busy workplaces. This calls for being calm yet resolute when dealing with pressing issues.
2. Get certifications
Unlike consumer goods services, some jobs in this field, such as consumer finance, require industry certifications to advance through the career ladder.
For example, if you are interested in jobs in financial consumer services, consider getting NCSA's Certified Customer Service Professional.
3. Gain some experience
While most consumer services do not require college knowledge, being effective might require some years of on-job experience. With this in mind, you can start with a job like a cashier where the services offered require interacting with people.
4. Learn another language
Many of the available consumer services jobs require people who can handle people from different nationalities. This makes being able to communicate in a second language invaluable, and a good bargaining chip.
Pros and Cons Of Consumer Services Jobs
Before you pursue a career working for consumer service companies, it helps to know the advantages and disadvantages of the gig. Here is a quick look at what to expect:
| PROS | CONS |
| --- | --- |
| As an entry job, no experience is needed. | Positions in consumer services involve lots of stressful responsibilities. |
| You get to develop lifetime problem-solving skills. | Consumer service jobs include abrupt changes in schedules, shifts, and responsibilities. |
| You get to develop interpersonal skills that are helpful in your personal life. | Career advancement can take many years. |
| Lots of opportunities for career growth. | |
| A good job to get you ready to sell your products or services to customers. | |
| Offering products and services is an on-job training in sales and marketing. | |
Is A Career In Customer Services Worth It?
Consumer service as a career path is worth it, in that it offers personal growth while bringing satisfaction to others. The field of consumer services also pays well for an entry-level gig.
And to cap it off, the career path allows you to work in various prestigious industries, including the financial sector.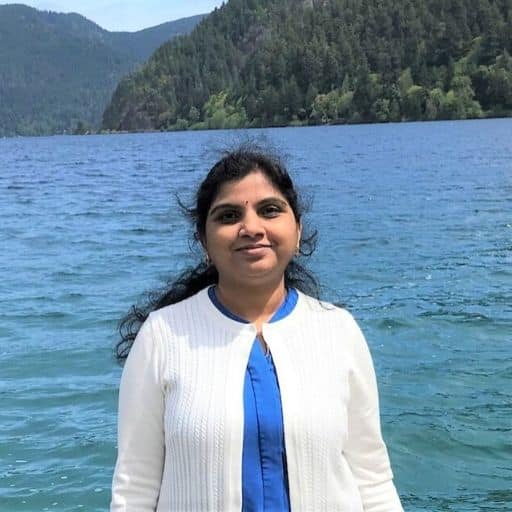 Howdy Folks, thanks for stopping by my blog.
I'm Swati, a proud mom, dedicated side hustler, full-time blogger, and a recognized millennial work-at-home expert. My expertise has been featured on esteemed platforms such as Forbes, CEO Blog Nation, Referral Rock, Vital Dollar, Databox blog, and many more. I have embarked on this incredible journey to share my firsthand experiences in the world of online income generation and to assist all of you in earning money from the comfort of your homes.
Join me in my mission to revolutionize the way we make money and achieve financial freedom. Trust me, it's not as challenging as it may seem!
Together, let's explore the boundless opportunities and pave our paths towards a prosperous future.