Are you looking forwards to starting a business and wondering about which crafts to sell at a farmers market? Worry no more. To make maximum profit from unique items at a farmers market, first of all, take your time to visit your local market as a customer before setting yourself up as a vendor.
Observe which crafts are being sold and for how much. Here, the key trick is not to rush! Patience pays.
Besides, the insights you gather from your survey will be handy in how you set up your shop, from item selection to display. Additionally, there are hundreds of profitable crafts that sell like hotcakes.
And if you are creative, you can reduce the capital by handcrafting most of your stock. The fact that each handmade item is unique and can be customized to fit customers' likes, sees DIY crafts flying off shelves.
That said, making a profitable business calls for more than blind passion. To guide you through the venture, I have done the research and compiled a comprehensive list of unique items to sell at a farmer's market. Also, read on to find useful tips on how to find success when taking on new make-money hustles.
Ready? Let's start with fun ideas that sell.
Fun Farmers Market Ideas
For a fact, it can be intimidating and overwhelming starting out and competing with veteran vendors in the market. Basically, it's an uphill task to upstage fellow vendors with almost all of you selling more or less the same products.
Tip 1: It helps to employ diverse marketing methods to reach a bigger audience. For example, you can focus on growing your customer base through social media platforms like Facebook, Instagram, and Twitter.
It is here where you can invite interested buyers to join your social pages for updates on what is in store for the next market day or fair.
It's also worth noting that people like to do business with people on platforms that they "know, like, and trust". Selling on social media will help you to apply this essential business principle for more sales and build a loyal customer base.
Now, back to making sales; here are a few market product ideas that can make you stand out compared to the rest.
1. Honey
Honey is sweet and loved by almost everyone. It has been used as medicine for over 5000 years and it's not harmful to either children or adults. Let people know of its various health benefits like improved heart health, healing wound, and relieving cold and cough symptoms.
When it comes to pricing, honey is graded by color with golden amber honey fetching at a higher retail price compared to the darkies. At the market, you can bring a live glass honeybee hive. This draws attention to customers and serves as a breaker to share more about your product.
Also Read: 35 Best things to sell on online marketplaces like Etsy
Even more, you can also sell other products made from honey and its by-products such as:
2. Lip balms
3. Candles
4. Soaps
5. Honey-flavored straws
6. Beewax
7. Herbal Healing Salve
8. Honey Candy
9. Beewax Bowls
10. Live Bees- sell to farms for pollination
11. Honeycombs
12. Roasted Maize
Corn can aid digestion because of its higher fiber content. It also contains vitamin B which is good for our overall health. It even provides us with important minerals such as zinc, copper, iron, magnesium, and manganese. On the other hand, it may prevent weight loss due to its high starch content.
Once roasted, the delicacy is crunchy and sweet. Go for the starchy mature field corn and roast it on a grill until golden brown. It is served in a husk after applying a mixture of chilies, salt, and lime. The preparation process is an attraction by itself so, expect customers to flock to your stall as they place orders.
Roasted corn is a street snack in East Africa- sell it as an exotic dish! It sells like hot cake.
Other corn food items to sell in a farmers market include:
13. Fried corn
14. Boiled corn
15. Baked Corn
16. Second-Hand Clothes
Used clothes fashion has become the latest trend and soon it's going to pass fast fashion style. The growth rate of this industry has moved from 37% to 46% over the last 2 years.
Fashion is the first runners up polluting industry so by embracing selling secondhand clothes, you are for sure making the planet a better place.
Obviously, second-hand clothes are cheaper compared to purchasing new clothes providing an awesome budget to customers. Also, this type of clothing uniquely meets the buyer's need for variety, sustainability, and timelessness.
17. Herbs
Herbal remedies are common with folks who frequent farmer markets. This is not to say that customers should forgo conventional medicine for the remedies. Also, it helps to learn basic drug interactions to better advise on the best use of different herbs. With that in mind, common medicinal herbs to sell in the farmers market include:
Chamomile [flowers] – commonly used in the U.S for anxiety and relaxation

Feverfew [leaf] – used to prevent migraines and treat arthritis. The remedy should not be used with warfarin or any other anticoagulant medicine because it may change how feverfew works.

Echinacea [leaf, stalk, and root] – commonly used to treat flu, colds, infections, and wound healing. It has also been said to help control vomiting during chemotherapy.

Garlic [cloves, root] – used in cooking and has properties that help lower cholesterol and blood pressure. On the other hand, it increases the risk of bleeding, and it's yet another herb that should not be used with warfarin. Additionally, one should not take garlic before they visit the dentist. Garlic smells.

Ginger [root] – a herb for easing motion sickness and nausea. Likely bad effects include gas, bloating, heartburn in some people.
You can be sure to earn money with these herbs while educating your customers about the advantages and disadvantages of each one of them.
18. Hand Made Notecards
Handmade items are very popular gifts. They are one of the many DIY items that you can make during your free time and still make decent money selling in the farmers' market.
Over and above, if you're good at calligraphy, you can bring the best out of these cards. Handmade notecards are perfect for occasions such as birthdays, weddings, and housewarming parties.
19. Selling Funny T-shirts
You can write just about anything on these t-shirts, by using Adobe software such as Illustrator and Photoshop. The idea is to design the best wording from jokes and puns to encouraging quotes and birthday wishes that clients can giggle at. Whatever designs you come up with, ensure that each t-shirt is as unique as possible to increase sales.
Add creativity and go wild quotes such as 'Time doesn't exist, clocks do'. Sarcastic, right? Use such imagination for such fun farmers market ideas and earn.
20. Cool Socks
Socks are an essential part of our clothing. With the right type of socks, you can refine your look and comfort. Stylish socks sell fast with people looking to add style to their look.
21. Custom/Personalized Mugs
Nowadays it is very hard not to find customized mugs in both homes and offices. It has become a common gift for all kinds of occasions. Go for unique designs that speak to your customer's desires.
What I like about custom mugs as part of fun farmers' market ideas, is that they are easy to make. You just need to buy plain-colored mugs from a dollar store, then paint as desired. Watch the video below for inspiration.
22. Christmas Wreaths
Christmas wreaths are unique crafts to sell during the end-of-year festive season. Almost everyone, including myself, buys new wreaths every Christmas. However, you should be cautious not to overstock since wreaths are, especially ones made from real flowers, don't sell well after the festivities are over.
Best Selling Items at Market
Tip 2: Mind the layout of your booth, stall, or stand since it's the first thing customers see before anything else. So, make sure that your wares are arranged attractively and that you maintain a clutter-free operation.
Remember, as the Greek philosopher Socrates put it, "the secret of change is to focus all of your energy, not on fighting the old, but on building the new". Let your stall be the difference, not the norm.
Now, for the best selling items at the market, ask yourself: What are customers really interested in? How many people are selling the item? Which age groups are you targeting? What more can you add to what is being sold?
The answers that you come up with should be enough to guide your stock selection. From different surveys, here are valuable items that sell best at farmers' markets.
23. Food and Treats
Hot or cold, people have to eat.
In every market, there are always food vendors, a popular trend in rural areas. Many are times you see food vendors selling cold ice cream during hot summer days and roast chestnuts during spring.
In your case, you can have a variety of items at your shop not only selling food but also items like kitchen utensils. Food in the market can also be in form of treats for customers and your fellow vendors as well.
24. Groceries
If you look at the most established grocery store, they value both cleanliness and presentation this is very important to help reduce the risks of communicable diseases.
The main types of groceries to sell at a farmer's market include fresh vegetables, eggs, and sauces. The good thing about this business is that it reduces display costs. To have customers crowding at your store, make sure the prices are clearly marked or have a 'one for all' sale price for fast returns.
25. Doormats
Sell tougher than normal rugs as they are better at keeping dirt off our homes. Also, there has been a high demand for fancy, trendy, and comfortable doormats. When it comes to pricing, sell according to design, length, material, and end-use.
26. Household Storage Containers
Storage containers are a big help in storing food items in an organized way. They can also be used as part of the overall home décor. There are also many storage containers available to sell include fabric, metallic, plastic, ceramic, and so on.
27. Cleaning Products
Cleaning products are a common feature in shopping baskets. You can buy items such as tissue paper, brushes, detergents, and soap in bulk and sell for profit.
And if you are innovative, there are DIY cleaning products that you can make and sell under your own label. Come up with effective products and you can build a lucrative business from return customers.
28. Electronics and Electronics Accessories
Phone cases, batteries, earphones, power banks, adapters, straps, and selfie sticks are items that need regular replacement. With more mobile phones than people in the world, there is a ready market, especially for personalized accessories.
Even more, people are always looking for things that are a little better than what they have for example from earphones and ear pods to wired computer mice to wireless ones.
These items are of high value. You can listen to what your customers ask for and if you don't have it in stock, help them find it elsewhere for a commission. Thus the answer to my earlier question, "what more can you add to what's being sold?".
29. Jewelry
You can fashion jewelry from straws, beads, ropes, etc. The idea is to come up with unique and fancy designs that can attract children, youth, and adults. Look around your area and see which is jewelry trending.
Also, it's best if you can customize your creations with names, quotes, and logos to ensure that you fetch high prices. More to this, jewelry is a popular gift item for pets. Don't forget to add creativity to your booth by for example setting up a fancy mirror where the buyer can look at themselves as they fit the jewelry.
Related Post: How to Make Money Selling Jewelry from Home
Farmers Market Craft for Preschoolers
Tip 3: Remember to have both public and product liability insurance with you so as to be on the safer side of the law in case of any injuries.
The majority of kids love creating crafts and for sure it is a fun family activity. Do you have a preschooler at home? Get inspiration from the kind of toys they like playing with. You can also engage them in making their own unique crafts during leisure time.
Below is a list of crafts that you and your kid can earn from. Tons of deals right at your fingerprint!
30. Hand-Dipped Colored Chopsticks
Kids love experimenting with what they see adults do and eating using chopsticks is high on the list. Your kid can decorate the top of the chopstick where the fingers go, easy!
By dipping the chopsticks in different colors your kids can achieve rainbow colors, national flags of different countries, or the sports club colors they love. This would be an easy sell to kids on school-sponsored market trips.
31. Plant Labels
A great way to label seedlings is by use of clothespins or even chopped sticks. Labels allow for important information to be shared about a specific plant, through informative symbols which are easy to read from afar.
Kids would enjoy labeling these pins and afterward sell them directly to farmers at the market. Also, if you are a work-from-home mom, making plat labels is a fun activity for both you and your young ones.
32. Ice Cream Cones
Ice cream cone is loved by kids of all ages, right? Your child can make an ice cream cone using butter and then decorate it by tying it with a colorful bow. Then fill it with a scoop of ice cream and sell!
33. Door Hangers
A cool hanger display outside a bedroom, which kid or teen wouldn't want such a hanger? These wooden door hangers can be decorated in any manner from painting with chalk paint to drawing different patterns with a permanent marker.
Related Read: 56 Wood Crafts that Sell at Flea Markets
34. Soap Jellies
Soap jellies are super simple and affordable to produce in bulk. The items you need to make these crafts include liquid soap, packages of gelatin, and ice cube trays. Kids will love the squishy texture of these soap jellies. See a crowd coming at your booth instantly!
35. Printable Binder
In this age where digital products are all over, it's possible to cash in on the craze. Get your children creating these printable products for cash. Using software like Canva they can choose the PDF option and design all sorts of binders that can be printed on-site. Kids can punch holes in the printed paper, bind, and name the binders.
36. Paintings
Kids can create quite some impressive paintings. For example, making dandelion paintings does not require high-end skills; with just a fork and watercolors, your stall could double up as a small art gallery in the farmer's market.
Additional Resources:
Crafts That Kids Can Create to Make Money
How to Sell Used Furniture for Profit
Innovative Farm Market Ideas
Adding creativity to your booth will attract more customers. Start by putting yourself in the shoes of someone who is shopping at a place with many vendors. Many times you'll see booths looking the same. So, if you find a way to make yourself stand out then that is a vital step to becoming a hit in your local market.
Further, here are some of the best innovative farm market ideas and more tips on selling crafts.
Be clean and organized, if leftovers are lying on the table that takes your overall layout down. Pick them up! Keep clean all day and customers will keep coming back.

Stock on the out-of-season farm produces. It's easy to dictate price when you have products that no one else does.

Many times you see vendors behind their booths checking their phones or with arms crossed silently. Don't be one of them. Be interactive by standing up and greeting customers to make them feel comfortable at your booth.

Decorate your booth with a striking table cloth that stands out and can be seen from afar

Sell wooden signage. And make sure you have visible signs yourself.

Display goods in rustic displays that are also eco-friendly. Such displays will entice customers to buy.

'Pile it high and kiss it goodbye', an old farmer's saying. Pile your products orderly and in such a way that customers can reach for what they want.

Ask questions that will help you understand what a customer really needs

Offer freebies to ensure royalty, a free rose maybe?

If it is a food business you can offer free utensils such as disposable cups and plates. Keep hand wipes or soap and clean water nearby for hygiene purposes.

Have clean trash can nearby for people to dispose of any leftover food or wrappings

Have free water available at your booth for thirsty customers
The Takeaway
The marketplace is as good as any place to sell crafts. While it helps to have unique crafts and innovative ideas to ensure high sales, you can also list your merchandise on e-commerce stores such and Shopify and Etsy.
Additionally, you should also consider flipping items from other sellers for some quick cash. Above all, remember to carry out thorough market research before your get started as a vendor.
So, what do you think about the above crafts to sell at a farmer's market? Are there fast-sellers that I might have overlooked? Use the comments section to let me know.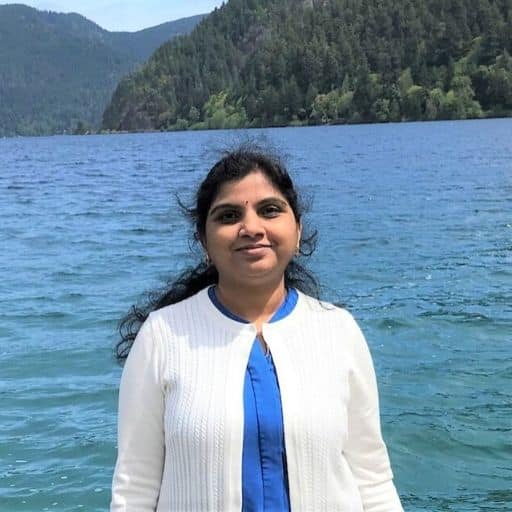 Howdy Folks, thanks for stopping by my blog.
I'm Swati, a proud mom, dedicated side hustler, full-time blogger, and a recognized millennial work-at-home expert. My expertise has been featured on esteemed platforms such as Forbes, CEO Blog Nation, Referral Rock, Vital Dollar, Databox blog, and many more. I have embarked on this incredible journey to share my firsthand experiences in the world of online income generation and to assist all of you in earning money from the comfort of your homes.
Join me in my mission to revolutionize the way we make money and achieve financial freedom. Trust me, it's not as challenging as it may seem!
Together, let's explore the boundless opportunities and pave our paths towards a prosperous future.