Ever thought of how to make money selling jewelry from home? This is a lucrative hustle that allows you to earn while making your name as a fashion designer.
It's also a chance to establish yourself as an independent jewelry consultant and leverage your craftsmanship for cash.
Selling stuff from home is easy with sites such as Etsy bringing customers closer to you. Be it pendants, necklaces, chokers, brooches, or even cuff links, there are more than enough jewelry ideas to try out.
Apart from how to design your own jewelry, we are going to look at how to buy wholesale and flip jewelry online.
How much does this creative job bring in? You will be surprised to know that selling jewelry online from home can earn you over $100 per day, easy!
What's more, for a small fee, there are companies that offer starter kits to get your small business off the ground.
Additionally, most online jewelry selling platforms only charge a small commission for listing your wares. Others offer you their jewelry plus personal websites and apps for you to sell at a fee.
With such good deals, what's holding you back from selling jewelry from home? To get you on the right footing, let me start by directing you to the best companies to sell jewelry from home.
Make Money Selling Jewelry From Home [Best Companies]
Although there are people making a killing selling things online, you can perfect direct selling fine jewelry from home.
With a sizable pool of friends and family, you can create a ready market for selling jewelry.
As you grow in the business, you can start creating a downline team, from whom you can earn commissions and other rewards from their sales.
The point is, for every person that you introduce in the chain, the bigger your customer base grows and so do the profits.
But to excel in this marketplace, you need a reputable company to consult or collaborate with.
With this in mind, here is the best-selling jewelry from home companies in the industry:
1. Paparazzi Accessories
Paparazzi Accessories offer $45% as a commission on all of your sales. A typical consultant starter pack on Paparazzi starts at $99 to $499.
The more costly the kit is, the more items you get to style jewelry with. Also, their kits come with a variety of marketing tools for your home based jewelry business.
Further, jewels from the company sell at only $5 per piece, making it easy to market to family and friends.
If you are dedicated and good in sales, you can expect to make around $3k per month selling jewelry from Paparazzi Accessories. Each referral earns you up to $30 when they buy a starter kit.
Click here to choose your starter pack.
2. Stella & Dot
This is a US-based jewelry brand that offers trendy jewelry for women of all ages.
As a jewelry consultant for the company, you make up to 40% commission on your sales.
Beyond the hefty commissions, Stella & Dot offers consultants discounts of up to 75% on personal purchases. This offer allows you to buy cheaply and market samples directly. Payment is weekly through an in-house debit card.
Typically, you can make jewelry from home on Stella & Dot and earn $160 – $400 per week. The platform also has a large community of sellers from where you can exchange ideas.
Sign up to be an ambassador of Stella $ Dot today!
3. Avon
Avon is a successful jewelry company dealing with direct sales in the US, Canada, and Puerto Rico. It offers up to 50% of your sales as a commission.
Besides jewelry, their products include skin and personal care products.
Jewelry items in their portfolio include necklaces, pendants, pins, watches, bracelets, and spiritual jewelry.
Their startup kit cost $25 and you can buy jewelry starting at $50. You earn trips, discounts, and rewards upon hitting sales quotas set by the company.
On average, selling Avon can earn you over $42,697 per year.
Register here to Become an Avon representative.
4. Origami Owl
Do you like hosting parties? Why not have gorgeous, affordable, and costume jewelry to sell to your guests?
Origami Owl allows you to sell their jewelry and other merchandise at a flexible commission.
Sales of $250 – $499 earn you 15%, 25% for $750 – $999, and 25 % for over $1000. Hostesses also get discounts on personal purchases.
As a direct sales rep, your earnings average at around $4K/month.
Join Origami Owl now.
5. Premier Designs
Premium Design has been operational since 1985. Their products come in different styles including lite metals, mixed metals, boho, faith-based metals, and gold jewelry.
Joining the platform costs between $395 and $795 depending on your desired sales package.
You earn 50% of your sales and 10% of the wholesale purchases of those on your team. Meeting sales quotas earns you charms and bonuses.
As a seller, your personal purchases come at a 50% discount. Payment is through a monthly check with independent sales reps making around 40K per year.
Create your Premier Designs account here.
6. Magnolia and Vine
Becoming a home-based style consultant at this company requires you to have starter packs going for $29 – $349.
The lowest kit can retail at over $90+, while the top kit retails at $1,500+. Your sales earn you 20% commission as a beginner and 25% after hitting $1,500.
Plus, the company offers you 50% off on all purchases meant for personal use. You also get commissions on sales made by your downline team.
Another great perk is that the company sets up a website to kick-start your jewelry market for free upon making the initial deposit.
However, the offer is only for the first month with subsequent months costing you $11.95 per month.
Go here to become a Magnolia and Vine Jewelry consultant.
7. Plunder Designs
If your clientele is made up of the 'everyday woman', then this is your kind of independent jewelry consultant company. Commissions range from 20% to 30%, depending on the value of your sales.
Having a stellar selling record in the company also earns you higher rewards and bonuses. Consistent sales will see you make $1k per month selling Plunder Designs jewelry.
Check Plunder Designs Opportunities here
8. Magnabilities
As you might have picked up from the name, this well-known jewelry supplier deals in magnetic jewelry.
This means that you can come up with hundreds of jewelry designs from the piece that comes with the wholesale kits.
Apart from the easy customization, the company pays a 30% commission on sales and lucrative deals on jewelry kits. Take a look at all the perks and rewards the company offers:
For example, a kit that goes for $50 will get your products worth more than $300. They also offer you a free website for your online jewelry business as a starting bonus.
However, you have to pay a monthly fee of $12.95 to keep the website active beyond the first month.
Enroll to sell Magnabilities jewelry.
9. Touchstone Crystal
What if I told you that you can buy and sell jewelry online under one of the leading fashion brands? Well… that's the kind of stay-at-home selling gig offered by Touchstone Crystal.
The company sells jewelry from Swarovski, the famed Australian company. Don't be worried by the name though, the company offers kits at affordable prices.
The majority of their jewelry goes for $50 or less. When starting out, the cheapest kit costs $139 and will earn you over $600 in sales. Of this amount, you get to keep 40%.
By holding just one party per week, you can make up to $3,000.
And just so you know, hosting parties under this company earns you free jewels worth $200!
Click here to sell Swarovski jewelry.
How to Buy Wholesale Jewelry to Sell?
A lucrative way to sell jewelry is by becoming a middleman, or woman for that matter.
You buy wholesale jewelry and sell them as they are, or with modifications, to online or direct customers. Here, you can host your own parties and sell your unique jewelry.
This approach beats the jewelry consultant model sponsored by jewelry companies/brands. Not only don't you have to earn on a commission basis, but you have the last say on pricing.
Luckily, there are many wholesale jewelry sellers with minimum orders ranging from $5 to $200. Prices depend on the material, number, type of trinkets, and shipping cost.
The price can also go higher when your order includes packaging material such as engagement rings and earrings boxes.
Additionally, you may have to pay more when your order is an assortment of different types of jewelry.
Home-Based Jewelry Business Opportunities
Apart from the sales models above, you can also create your own jewelry and start selling it online.
So, how to start a small jewelry business from home? For this to work, you need to buy the different pieces that go into jewelry design and fashion jewelry using your creative imagination.
Next is listing your products on online marketplaces and jewelry blogs, and embarking on driving traffic to your online shop.
This is a tried and tested model that has seen people earning from selling beanie babies, and selling vintage baseball cards to selling antique furniture.
Interested? here are the online store to sell your beautiful jewelry:
10. Etsy
Etsy is the home of creative and DIY gurus looking for ways to make money selling almost anything online. The company serves a global community that wants handcrafted jewelry and other personalized items that make them stand out.
You can also sell old personal jewelry as vintage jewelry items for huge payouts.
The best part is that getting started on Etsy is easy. You start by creating an account, followed by setting up your location and pricing your jewelry.
The process also requires you to come up with a befitting name for your online jewelry store, along with billing and a payment method.
As you can see for yourself, the start-up costs with Etsy are pretty low!
A single listing for a period of 4 months costs you just 20 cents. Once sold, the company only charges 3.5% in transaction fees.
Want to make money on Etsy? Open your Etsy jewelry shop here!
Related reading: How Etsy and Shopify compare.
11. Shopify
Shopify has been around since 2006 and comes with an easy-to-use proprietor interface. The platform is designed to make it easy to start a jewelry business online, targeting social media users and in-store buyers.
As such, with a Shopify account, you can sell jewelry on Facebook, Pinterest, Amazon, and other online marketplaces.
Your account syncs seamlessly with social accounts, such that people can buy from your Shopify store without leaving their social platforms.
Setting up a shop starts at a monthly fee of $29, with the option of upgrading to other plans as your shop grows.
Create your Shopify store now.
11. Amazon
Amazon is arguably the best online marketplace in the world where you can earn money from home. Both sellers and buyers find the platform easy to navigate and buy all kinds of products.
The company attracts both large companies and small-scale businesses who wish to reach millions of customers from almost anywhere around the globe.
The company also allows you to operate as an affiliate marketer, whereby you promote jewelry from other companies for a commission.
Selling plans start at just $0.99 for each item sold via the platform. Isn't that cool?
Learn how to become an Amazon seller.
Where to Sell Jewelry Online?
Another way to make money from home-selling jewelry is by selling to online buying sites. These are fair trade jewelry buyers that deal in both brand-name jewelry and generic jewelry.
You can sell your products as single items or in large quantities. Some of the buyers in this category offer shipping services, meaning you can sell from the comfort of your home.
The largest online jewelry buyers include:
12. Worthy
Do you have diamond jewelry and watches to sell? Clean and polish your items and ship them off to Worthy, a New York-based company that sells jewelry via auction.
The company is interested in selling items such as earrings, loose diamonds, watches, rings, and bracelets. Jewelry that people pay high prices for on Worthy includes emeralds, rubies, topaz, and opals.
Worthy has a 4.7-star rating on Trustpilot and only charges 10% to 18% of the hammer price as commission.
Additionally, you can Invite a friend to sell with Worthy and you both get $75 from Amazon when their item sells!
You get paid via check, PayPal, or wire transfer within 1 to 5 business days.
13. Sotheby's
Sotheby's is a popular name in the jewelry industry. The company deals in both customizable jewelry and vintage stones.
This is one of the best options for selling jewelry online, offering high prices via auctions that bring together renowned collectors worldwide.
Factors that go into evaluating your jewelry for auction include the maker, provenance, and general condition.
If you're selling vintage items, the company has a jewelry specialist ready to travel to your location for evaluation.
14. The RealReal
For people who want to sell jewelry as well as clothing and other accessories, The RealReal consignment site is the right place. The site also allows you to sell slightly used furniture and art.
Fashion and jewelry items on the site make you up to 85% of the buyer's price. The company has over 100 specialists committed to making your jewelry selling hassle-free.
Jewelry made by the likes of Tiffany & Co, Chopard, Cartier, and Ippolita among other high-end brands, sell fast on The RealReal marketplace.
Important Resource: 2023 Top Consignment Stores
15. Cash For Gold USA
If you are selling high-quality jewelry and looking to fetch the best price, Cash for Gold USA is the company for you. The site was launched in 2005 and has since become a top-rated B2C gold marketplace.
Sellers get paid within 24 hours after your item has been evaluated. The site pays via check, PayPal, and wire transfer.
Apart from jewelry, the site also accepts valuable coins, watches, nuggets, ingots, and everything in between. Simply ship the jewelry you plan to sell to the company and wait for an offer.
16. Diamond USA
Diamond USA makes selling and buying jewelry online easy and hassle-free through insured FedEx pick-ups and drop-offs.
On their official website, Cash For Diamond USA, you can contact an in-house gems expert for an appraisal estimate before you send in your jewelry.
However, before you get paid, your jewelry must be physically appraised. The best part is that if the price turns out to be lower than expected, the company returns the item free of charge.
17. The Diamond Valet
Looking to sell your diamond jewelry without loss of income? Try The Diamond Valet, a company that sends you a valuation price within 48 hours of receiving your jewelry.
Payment is via bank check, PayPal, and Western Union. The company is big on engagement rings, stud earrings, tennis bracelets, and luxury watches.
To get a price estimate, start by filling out this Evaluation Request Form and let The Diamond Valet take care of the rest. Note, the company's offer is valid for 10 days even after the item has been shipped back to you.
18. Ruby Lane
Rubylane is a marketplace that aims to make online selling of small and easy-to-ship jewelry seamless. The site also lists antique and collectible items such as furniture, vintage dolls, and art.
On Trustpilot, the company has an excellent 4.6/5 rating from over 13,600 reviews. Only high-value items are allowed on the marketplace, with the lowest value of jewelry capped at $250.
Additionally, the piece must possess the luxury brand's stamp and have precious stones as part of the design.
The site requires you to build an online jewelry store where you can market your items using descriptions, photos, and price tags.
You get 10 free listings upon paying a one-time setup fee of $100 and thereafter, 19 cents per listing. Considering the costs involved, Rubylane may not be the ideal place for selling single pieces of jewelry.
19. WP Diamonds
For professional selling of diamonds and other precious jewels, WP Diamonds comes highly recommended. The site is rated at 4.8 stars on Trustpilot and A+ on BBB.
To make money by selling items here, you can opt for store credits or direct cash to your bank or via check within 24 hours. You can also sell high-end watches, handbags, and sneakers on WP Diamonds.
All it takes is describing your items on an online price quote tool and waiting for their jewelry experts to email you an offer.
What's more, you can earn up to earn up to $500 in referral bonus from your friend's sales.
20. Your Own Jewelry Website
If you have a sizable collection of jewelry or precious stones, you can build an online jewelry store from scratch and create a listing.
You also have the option of creating a store on the likes of Etsy, however, such stores don't offer you much freedom on payment methods, advertisement, and brand awareness.
With a personal site though, you have the final say on prices, collaborations, blog content, and the finer details of your business.
To get your virtual jewelry store off the ground, read on Creating a Website Through Bluehost.
Where to Sell Jewelry In Person? [Local Jewelry Stores]
Selling items online can be costly and take up your valuable time before you get paid. This is where local jewelry buyers, pawn shops, and jewelry, come in handy.
These are brick-and-mortar businesses where you can walk in with your jewelry and walk out with cash in minutes. Here is what to expect when making such transactions:
21. Pawn Shops
Start by finding a reputable pawn shop in your locality. You can use tools such as social media platforms and review sites like Yelp to find out what previous customers have to say about different pawn shops.
You also need to sell in a safe neighborhood as well as have a price estimate ready via online appraisers.
Further, it helps to have strong haggling skills as well as a good poker face, especially when you need cash desperately. That said, do not expect to fetch a high price for your jewelry from a pawn shop.
To find a local pawn shop use the Google Maps locator.
22. Jewelry Shops
Where did you buy your wedding ring? You should know that most jewelry shops also buy back jewelry, albeit at a lower price.
Some jewelers also prefer that you trade your rings and the like for a different item or store credit. Local jewelers may also refuse to buy from you if the item does not come from their stock.
Other rules that may not be favorable include:
Full prices on the condition that you buy something worth more from the shop.
You must have the original receipt for your jewelry.
If you are selling back gold jewelry, then you have to buy a gold item in return; you can't buy something less pricey.
Depending on your city, you can find jewelry shops along the busy parts of the central business district. Some shops are standalone while others are part of a franchise.
Popular jewelry shops include:
23. Kay Jewelers
Kay Jewelers buys back rings and other jewelry for an equivalent amount of store discount towards your next purchase. The store specializes mainly in diamonds and gold items.
You can also sell them jewelry bought elsewhere via the Gold Exchange Packet program. Payment is via a gift card or check.
The jewels accepted under the program must be made of gold of 10 karats or higher or platinum of 900 or higher. They do not accept gold bars, coins, or ingots. However, they buy gold nuggets and flakes.
24. Zales The Diamond Store
You can sell your jewelry to Zales if you bought from them, provided that the original price was $200 or more. This is a lifetime commitment program that requires you to keep the item's receipt safe.
Zales also offers to replace damaged jewelry from their store at no cost. Other services offered by the store include cleaning and inspection of precious stones.
How to Make Money Selling Jewelry? [Tips]
If you have jewelry to sell online or in person, and you are a first time seller, the buyer may easily take advantage of your inexperience to offer a meager price.
To ensure that you are well prepared for the jewelry marketplace, here are some pointers to use to sell to online and local buyers.
When making and selling your own jewelry, research the pieces that are selling fast.
Research the type and make of the jewelry to get approximate price values. You can start on online marketplaces like Etsy and jewelry blogs such as Danielle Miele's Gem Gossip.
Have your jewelry appraised by professional jewelers, either via shipping your item or visiting a certified gems specialist. Also, get an appraisal certificate for authenticity.
Before you take your gems for appraisal, clean them, and have them polished.
Understand the selling process be it an auction, direct sale, or buyback. Know the kind of commission the middleman or the marketplace expects.
If shipping is involved, ensure that your jewelry is insured against theft and damage.
Use detailed product descriptions including backstories to capture the attention of buyers.
Never be in a rush to sell. Always wait for a few offers from different sites or individual buyers to get the best price.
Avoid online money scams by using reputable payment systems and ensuring that you only ship your jewelry after you receive the payment.
Most importantly, avoid passing off fake jewelry as genuine. Buyers keep records and may refuse to purchase from you if they sense you are being dubious.
Can You Make A Living Selling Jewelry?
Selling jewelry, whether online or through pawn shops and jewelry stores, is a real business that can afford you a steady profit. The trick is to sell affordable items for small profits that add up to a sizable yield.
Here is a story that will definitely inspire you.
In the above CNBC feature, Maya Portorreal, explains how you can actualize the business idea. She started with only $2,000 and went on to grow her investment into a $350,000 a year business.
Her pieces go for $30 to $250, making them attractive to both ends of the market. She works from home and currently employs 2 people to help run her company Kitten Co. Jewelry.
Her inspiration? Maya just wanted to wear skin-friendly jewelry and on realizing that the market didn't cater as much to her needs, she started fashioning her own jewelry.
Watch the video to hear how she leveraged her Instagram following to get brands and manufacturers to share in her still-growing vision.
FAQs
1. Is selling jewelry profitable?
Selling jewelry as a business can be profitable when you have a large pool of customers. You can make $3k or more per month when buying wholesale jewelry kits and creating your designs for sale. When selling a single high-value piece to a collector, you can make a one-off profit of $100 or higher.
2. How much money can you make selling jewelry online?
Depending on the platform you list your items on, selling jewelry online can be highly lucrative. This is made possible by the fact that jewelry is small and easy to transport/ship, meaning you get to keep most of the profits. Normally, you can expect to recoup up to 85% of the valuation value, after paying commissions.
3. What is the best platform to sell jewelry online?
When selling handcrafted jewelry, Etsy takes the lead with Amazon and Shopify providing the best platforms for selling antique pieces and jewelry in bulk. For highly valuable pieces such as gold and diamond rings, it is best sold to collectors on the likes of Sotheby's, Worthy, and Cash for Gold USA.
4. What type of jewelry sells the most?
Earrings are arguably the most sought after type of jewelry. Bracelets, bangles, chains, and rings also sell fast, with the design or brand-name having a big impact on sales. In 2022 jewelry from Panacea, Maison Irem, Baublebar, Yara Sophia, and Ten Wilde recorded high sales.
5. What is the most profitable way to sell jewelry?
How much you get from selling jewelry depends on many factors including the jewelry type, the marketplace, and how well you bargain. To fetch the best price, it's always a good idea to get appraisers who work online to help you estimate a fair price range for your jewelry.
6. Is it worth selling my old jewelry?
When looking to make money fast, for an emergency such as medical bills or otherwise, old jewelry can fetch a good market value. Depending on the urgency, you can either sell via online marketplaces that may take weeks to get you paid or simply sell to a pawn shop or jewelry store for instant cash.
7. Is selling jewelry a good idea?
Selling jewelry or other valuable items like beanie babies is one of the best ways of making money from stuff that you can do without. When it comes to meeting your basic needs or even paying for luxuries such as a vacation, then old and pricey jewelry may help you meet immediate financial obligations.
8. How much money can you make selling handmade jewelry?
There is no definitive answer to the amount of money you can make from handcrafting your own jewelry. Your income will depend on the quality and types of your items, materials and other expenses, where you sell, and your business acumen. Basically, you can expect to make around 30% to 40% in net profit.
9. Is re-selling jewelry worth it?
Yesterday's jewelry may not be worth much today, but you can still hope to get a good resale price. The more rare and desirable your jewelry is, the higher the resale value. Experts estimate that you can hope to get up to 50% of the item's original value.
10. Is it better to sell jewelry at a pawn shop or jewelry store?
Normally, pawn shops offer less money for items compared to jewelry stores. That said, pawning offers a more convenient and less tasking way of getting paid.
On the other hand, jewelry stores may offer high prices, but the process is often more complicated and time-consuming. Ultimately, the best option for selling jewelry depends on your unique circumstances.
Make Money Selling Jewelry From Home: Final Thoughts
Jewelers are known to be above-average earners. Chiefly because there is a ready market made up of men, women, children, and even pets.
By selling jewelry from home, you can also tap into this market and make a fortune.
Your options include selling for established brands, making your own jewelry, and earning commissions for promoting brands online.
Selling old and unwanted jewelry can also get you out of debt or afford you a few luxuries.
For whatever reason you are looking to sell jewelry, there is money to be made in this home-based job and business opportunity.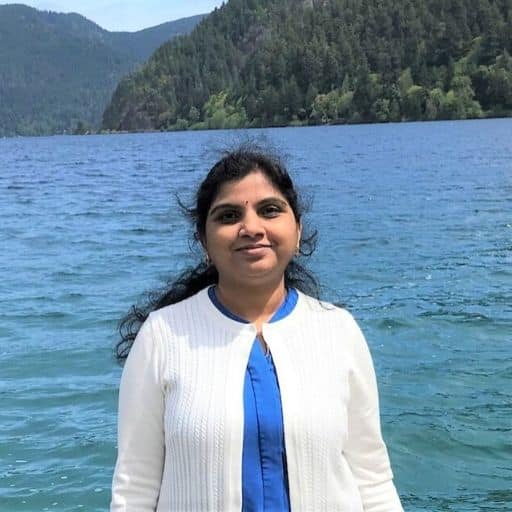 Howdy Folks, thanks for stopping by my blog.
I'm Swati, a proud mom, dedicated side hustler, full-time blogger, and a recognized millennial work-at-home expert. My expertise has been featured on esteemed platforms such as Forbes, CEO Blog Nation, Referral Rock, Vital Dollar, Databox blog, and many more. I have embarked on this incredible journey to share my firsthand experiences in the world of online income generation and to assist all of you in earning money from the comfort of your homes.
Join me in my mission to revolutionize the way we make money and achieve financial freedom. Trust me, it's not as challenging as it may seem!
Together, let's explore the boundless opportunities and pave our paths towards a prosperous future.