Ever thought of how to make money selling jewelry from home? This is a lucrative hustle that allows you to earn while making your name as a fashion designer. It's also a chance to establish yourself as an independent jewelry consultant and leverage your craftsmanship for cash.
Selling stuff from home is easy with sites such as Etsy bringing customers closer to you. Be it pendants, necklaces, chokers, brooches, or even cuff links, there are more than enough jewelry ideas to try out. Apart from how to design your own jewelry, we are going to look at how to buy wholesale and flip jewelry online.
How much does this creative job bring in?
You will be surprised to know that selling jewelry online from home can earn you over $100 per day, easy! What's more, for a small fee, there are companies that offer starter kits to get your business off the ground.
Additionally, most online jewelry selling platforms only charge a small commission for listing your wares. Others offer you their jewelry plus personal websites and apps for you to sell on at a fee. With such good deals, what's holding you back from selling jewelry from home?
To get you on the right footing, let me start by directing you to the best companies to sell jewelry from home.
11 Selling Jewelry From Home Companies
Although there are people making a killing with selling online, you can perfect direct selling from home. With a sizable pool of friends and family, you can create a ready market for selling jewelry. As you grow in the business, you can start creating a downline team, from whom you can earn commissions and other rewards from their sales. The point is, for every person that you introduce in the chain, the bigger your customer base grows and so do the profits.
But to excel in this marketplace, you need a reputable company to consult or collaborate with. With this in mind, here is the best selling jewelry from home companies in the industry:
1. Paparazzi Accessories
Paparazzi Accessories offer $45% as commission on all of your sales. Consultant starter packs start at $99 to $499. The more costly the kit is, the more items you get to style jewelry with. Also, their kits come with a variety of marketing tools.
Further, jewels from the company sell at only $5 per piece, making it easy to market to family and friends. If you are dedicated and good in sales, you can expect to make around $3k per month selling jewelry from Paparazzi Accessories. Each referral earns you up to $30 when they buy a starter kit.
Click here to choose your starter pack.
2. Stella & Dot
This is a US-based company that offers trendy jewelry for women of all ages. As a jewelry consultant for the company, you make up to 40% as a commission on your sales. Beyond the hefty commissions, Stella & Dot offers consultants discounts of up to 75% on personal purchases. This offer allows you to buy cheaply and market samples directly.
Payment is weekly through an in-house debit card. Typically, selling jewelry from home on Stella & Dot earns you $160 – $400 per week. The platform also has a large community of sellers from where you can exchange ideas.
Sign up to be an ambassador of Stella $ Dot today!
3. Avon
Avon is a direct sales company that serves the US, Canada, and Puerto Rico. Besides jewelry, their products include skin and personal care products. Jewelry in their portfolio include necklaces, pendants, pins, watches, bracelets, and spiritual jewelry.
They offer up to 50% of your sales as commission. Their startup kit cost $25 with buy order starting at $50. You can also earn trips, discounts, and rewards upon hitting sales quotas set by the company. On average, selling Avon can earn you over $30,000 per year.
Register here to Become an Avon representative.
4. Origami Owl
Do you like hosting parties? Why not have gorgeous, affordable, and customizable jewelry to sell to your guests. Origami Owl allows you to sell their jewelry and other merchandise at a flexible commission.
Sales of $250 – $499 earn you 15%, 25% for $750 – $999, and 25 % for over $1000. Hostesses also get discounts on personal purchases. As a direct sales rep, your earnings average at around $4K/month.
Join Origami Owl now.
5. Premier Designs
Premium Design has been operational since 1985. Their products come in different styles including lite metals, mixed metals, boho, and faith-based metals. Joining the platform costs between $395 and $795 depending on your desired sales package.
You earn 50% of your sales and 10% of the wholesale purchases of those on your team. Meeting sales quotas earns you charms and bonuses. As a seller, your personal purchases come at a 50% discount. Payment is through a monthly check with independent sales reps making around 40K per year.
Create your Premier Designs account here.
6. Magnolia and Vine
To become a home-based style consultant at this company requires you to starter packs going for $29 – $349. The lowest kit can retail at over $90+, while the top kit retails at $1,500+. Your sales earn you 20% commission as a beginner and 25% after hitting $1,500.
Plus, the company offers you 50% off on all purchases meant for personal use. You also get commissions on sales made by your downline team. Another great perk is that the company sets you a website for free upon making the initial deposit. However, the offer is only for the first month with subsequent months costing your $11.95 per month.
Go here to become a Magnolia and Vine Jewelry consultant.
7. Plunder Designs
If your clientele is made up of the 'everyday woman', then this is your kind of independent jewelry consultant company. Commissions range from 20% to 30%, depending on the value of your sales.
Having a stellar selling record in the company also earns you higher rewards and bonuses. Consistent sales will see you make $1k per month selling Plunder Designs jewelry.
Check Plunder Designs opportunities here.
8. Magnabilities
As you might have picked up from the name, this company deals in magnetic jewelry. This means that you can come up with hundreds of jewelry designs from the piece that comes with the wholesale kits.
Apart from the easy customization, the company pays a 30% commission on sales and lucrative deals on jewelry kits. Take a look at all the perks and rewards the company offers:
For example, a kit that goes for $50 will get your products worth more than $300. They also, offer you a free website as a starting bonus. However, you have to pay a monthly fee of $12.95 to keep the website active beyond the first month.
Enroll to sell Magnabilities jewelry.
9. Touchstone Crystal
What if I told you that you can make money selling one of the most sought after jewelry. Well… that the kind of stay at home selling gig offered by Touchstone Crystal. The company sells jewelry from Swarovski, the famed Australian company. Don't be worried by the name though, the company offers kits at affordable prices.
The majority of their jewelry goes for $50 or less. When starting out, the cheapest kit costs $139 and will earn you over $600 in sales. Of this amount, you get to keep 40%. By holding just one party per week, you can make up to $3,000. And just so you know, hosting parties under this company earns you free jewels worth $200!

Click here to sell Swarovski jewelry.
Home-based Jewelry Business Opportunities
Away from the sales models above, you can also make money selling jewelry online. For this to work, you need to buy the different pieces that go into jewelry design and create unique products.
Next is listing your products on online marketplaces and embarking on driving traffic to your online shop. This is a tried and tested model that has seen people earning from selling notes, and selling feet pics to selling online courses. Interested? here are the online stores to consider:
10. Etsy
Etsy is the home creative and DIY gurus. The company serves a global community that wants handcrafted and personalized items that make them stand out. You can also sell old personal jewelry as vintage items for huge payouts.
The best part is that getting started on Etsy is easy. You start by creating an account, followed by setting up your location and preferred currency. The process also requires you to come up with a befitting name for your shop, along with billing and a payment method.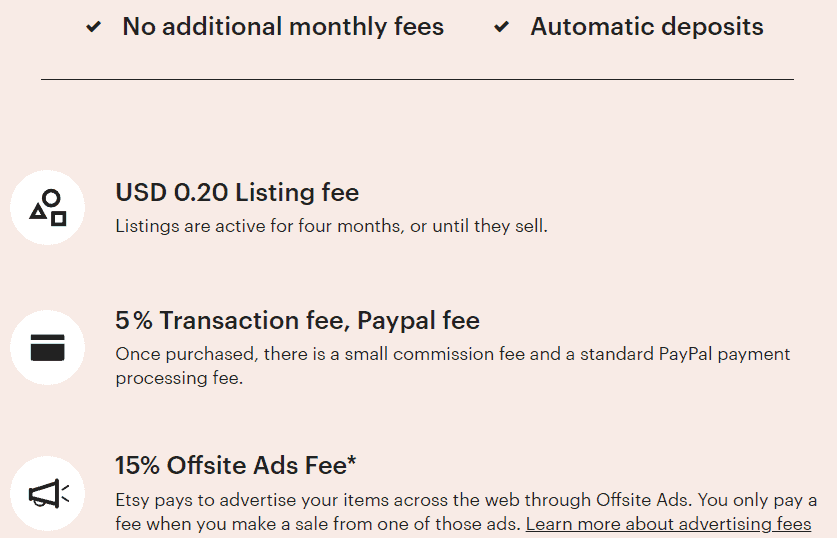 As you can see for yourself, the start-up costs with Etsy are pretty low! A single listing for a period of 4 months costs you just 20 cents. Once sold, the company only charges 3.5% in transaction fees. So, what are you waiting for? Open your Etsy jewelry shop here!
Related reading: How Etsy and Shopify compare.
11. Shopify
Shopify has been around 2006 and comes with an easy to use proprietor interface. The platform is designed to make it easy to sell anywhere including social media and in-store.
As such, with a Shopify account, you can sell jewelry on Facebook, Pinterest, Amazon, and other online marketplaces. Your account syncs seamlessly with social accounts, such that people can buy from your Shopify store without leaving their social platforms.
Setting up a shop starts at a monthly fee of $29, with the option of upgrading to other plans as your shop grows.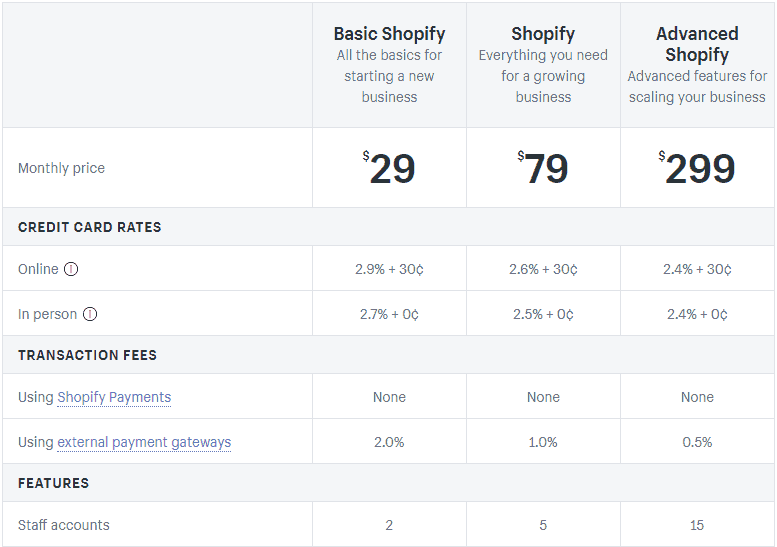 Create your Shopify store now.
11. Amazon
Amazon is arguably the largest online marketplace in the world. Both sellers and buyers find the platform easy to navigate and buy all kinds of products. The company attracts both large companies and small-scale businesses who wish to reach millions of customers from almost anywhere around the globe.
The company also allows you to operate as an affiliate marketer, whereby you promote jewelry from other companies for a commission. Selling plans start at just $0.99 for each item sold via the platform. Isn't that cool?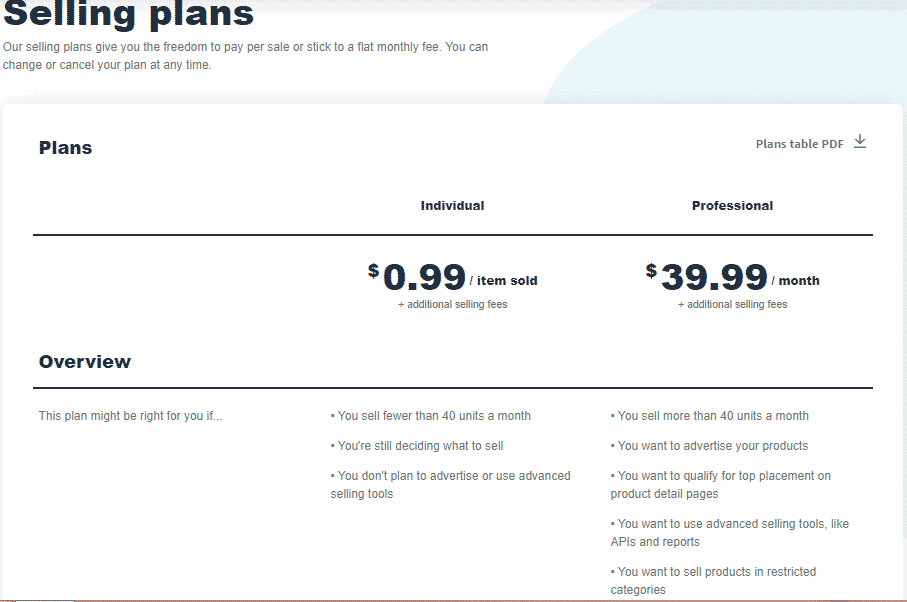 Learn how to become an Amazon seller.
Other Online Jewelry Selling Opportunities – Affiliate Programs
As I have said, with an Amazon seller profile, you can sell jewelry without making or even touching the products. This kind of business model is known as affiliate marketing. The trick here is to be a good online marketer, complete with a personal blog or website. Luckily for you, there are jewelry marketing programs with good commissions to try out. These include:
12. Rockford Collection
This is a luxury menswear brand with affiliate programs offering 10% commissions on sales. You will have over 80 designs to work with. Your customers will enjoy a lifetime warranty, a 14-day money-back policy, and free shipping within the US.
Here is the Rockford Collection affiliate sign up page
13. Kobelli
This online boutique deals with fine diamond jewelry. Affiliate marketers earn 10% of their sales with customers getting a 30-day return policy. You will also get lots of marketing materials and bonuses on record order sales.
Join Kobelli's affiliate program
14. Monica Vinader
This is a brand popular with celebrities, making promotion easy. You get 8 – 10% on sales plus lots of promotional material. US customers get free shipping a plus 30-day return policy on all products.
Get started with Monica Vinader
15. Jared
Selling jewelry from a single brand can be difficult, which is why you may choose an affiliate program with several brands at your disposal. Jared The Galleria of Jewelry programs gives you access to over 5,000 product from different brands such as The Leo Diamond®, Open Hearts by Jane Seymour®Pandora®, TAG Heuer®, and many more. They also run online sweepstakes for $100 gift cards.
Commission is 5% – 7% paid via check every month.
Read Jared Affiliate conditions.
How to Design Your Own Jewelry to Sell Online?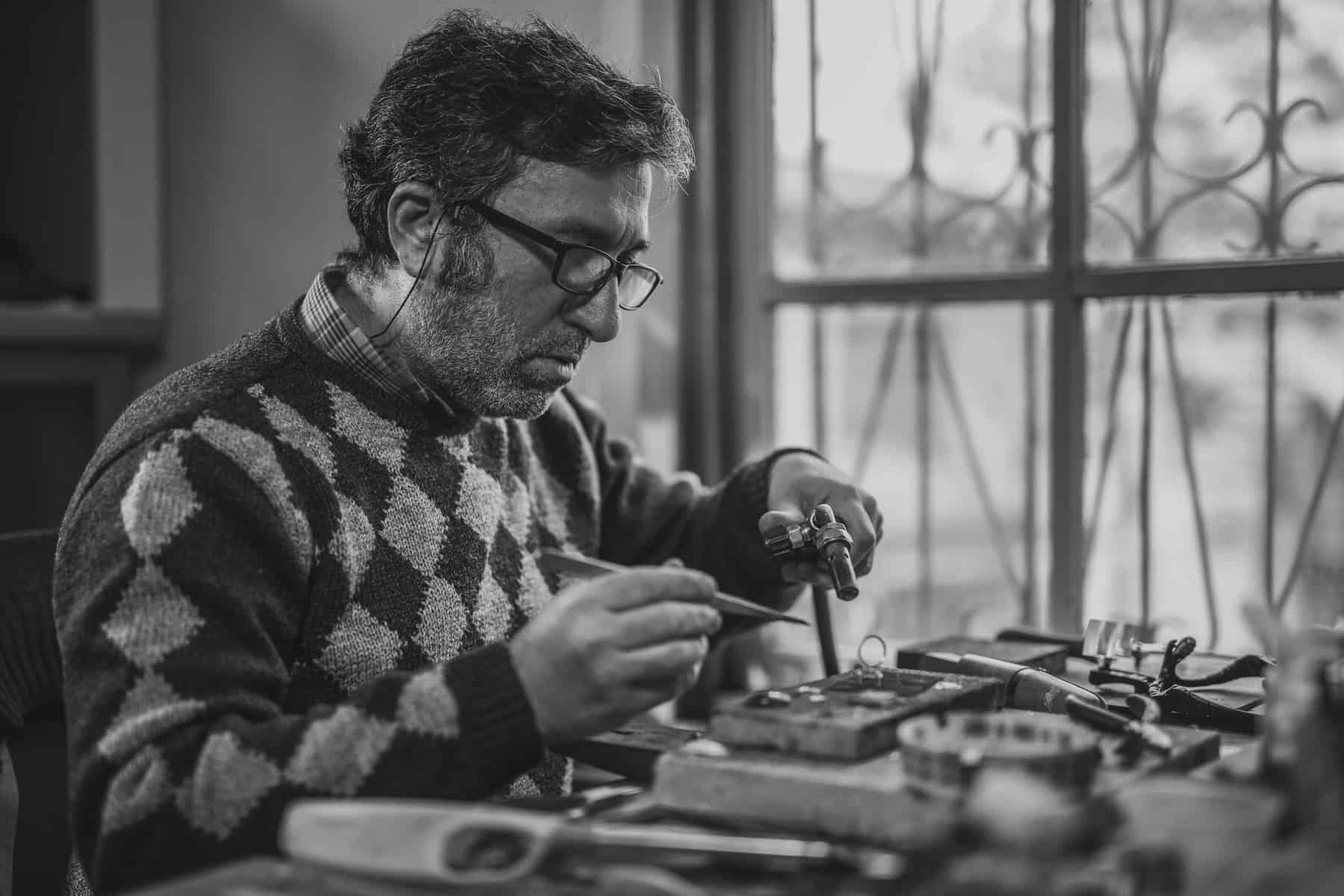 If you are a DIY pro, it's possible to design your own jewelry to sell. However, you cannot just collect different pieces and hurriedly design generic jewelry and hope to make huge sales. People buy jewelry that has interesting backstories. Find inspiration in history and cultures from around you.
Furthermore, you need to be really good with tools. Jewelry making involves the use of tools such as pliers, hole punches, drills, wire cutters, and hammers. There are also specialized stringing, beading, and wire working tools to acquit yourself with. All these come at a sizable investment plus the necessary training costs.
Making and selling jewelry successfully may also require you to use online tools such as Printify to design timeless styles. Lastly, you will also need to be conversant with the best SEO practices for your online selling platform to rank and make meaningful conversions.
Is jewelry making profitable?
All factors considered, jewelry making is an easy hands-on for creatives. How much you make is, however, subject to many factors such as your marketing skills. With a good customer pool, quality source for the trinkets, and the necessary labor, you can make up to $30 per hour.
According to Salary.com, retail jewelry sellers make around $40K per year!
How to Buy Wholesale Jewelry to Sell
Another lucrative way to sell jewelry is by becoming a middleman or woman for that matter. You buy wholesale jewelry and sell them as they are, or with modifications, to online or direct customers. Here, you can host your own parties and sell your merchandise. This approach beats the jewelry consultant model sponsored by jewelry companies/brands. Not only don't you have to earn on a commission basis, but you have the last say on pricing.
There are many wholesale jewelry sellers with minimum orders ranging from $5 to $200. Prices depend on the material, number, type of trinkets, and shipping cost. The price can also go higher when your order includes packaging material such as engagement rings and earrings boxes.
Additionally, you may have to pay more when your order is an assortment of different types of jewelry.
Conclusion
Jewelers are known to above-average earners. Chiefly because there is a ready market made up of men, women, children, and even pets.
By selling jewelry from home, you can also tap into this market and make a fortune. Your options include selling for established brands, making your own jewelry, and earning commissions for promoting brands online.
Whichever way be your approach, there is money to be made in this home-based job opportunity.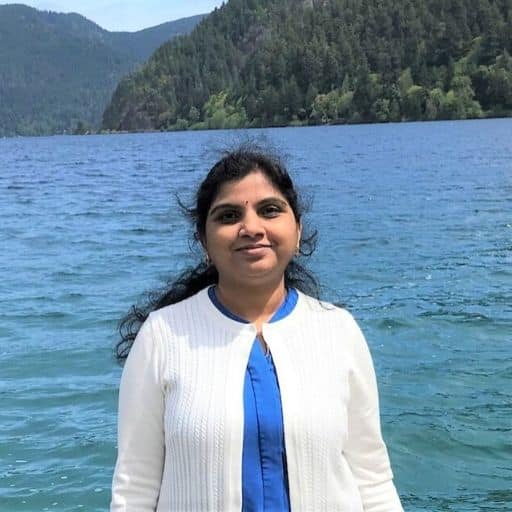 Hey Folks, thanks for stopping by my blog!
I'm Swati. I'm a mom, side hustler, full-time blogger and a millennial work-at-home expert featured on Forbes, CEO Blog Nation, Referral Rock, Vital Dollar, and Databox blog. I embarked on this impeccable journey to expose my online monetary experiences and help you all earn money from home. Come join my make money revolution and attain financial freedom – it's not as hard as you think!