Looking to earn a full-time passive income staying at home (fingers-crossed)?
I bet you are and that's the reason you are here today.
Am… I right?
Now that, you wanna start a blog and turn it into a profitable business.. Here's a little heads up – Blogging is a marathon and not a sprint. Above all, it's a perfect example for  endurance and hard-work. If you're expecting overnight results, I suggest 'beware blogging'. Yes, you heard me right and I don't want to mislead you with false promises.
Here's what makes me, say so..
Back in Jan 2016, I was a busy MOM working on a full-time day job! I desperately wanted freedom from my daily 9 to 5 grind. To the matter of fact, every individual should enjoy personal & financial freedom, while doing what they love! That's exactly why, I decided to 'START A BLOG' and turn it to into my full-time career (fingers-crossed). Thanks to my boss, for his unintended motivation 😉
Actually blogging isn't easy, it's a tough row to hoe…
There were several occasions, when I lost hope and decided to give-up on blogging. But, my passion to turn into a successful blogopreneur, bought me a long way through. This motivated me, to guide blogging novices generate passive income staying at home! It's the best decision I've taken so far!
Within just 6 months of blogging (as a side-hustle), I officially started making money on my blog (not much though, just $62). But, that number kept increasing day-by-day!! There were months when I made around $2k/mon, totally passive. Insane isn't it?
I'm glad, that I finally went from making a 'two digit income' to a '4 digit monthly income' – yes, it's true!!
So folks, If I can start a blog & make money blogging… You can too! Stop worrying about your stressful Day-Job and start making money side hustling as a blogger.
It's definitely possible to make a living from your blog! But, I would never suggest you quit your job until things materialize.
Wait, do you know, the success of a blog revolves around the selection of a profitable niche?
Get to know 'The basic principles of Niche Selection!' to make your choice…
The Ultimate Step-by-Step Guide to Start A Blog In Just 15mins…
This complete step-by-step guide will definitely help you create a self-hosted WordPress blog, with ease!
If you're wondering, what self-hosted is? It's a paid version of the free WordPress blogging platform to attain creative freedom! By which, you get full control over your asset (blog), which is not possible with a free version.
More of it in this additional read: WordPress.com Vs WordPress.org
WordPress.org  allows for easy customization with unlimited add-ons, that help you run your blog more efficiently. It also helps you monetize your blog more effectively so that you can quickly start earning back your initial investment.
Fortunately, it's super easy to set up a self-hosted WordPress site (I promise!)!
This ultimate step-by-step guide will quickly walk you through setting up a professional blog.
So, stay calm and follow the steps shown below. I bet the entire setup (registration+installation) will take no more than 15-20 minutes! Easy peasy!
Step 1:

Name Your Blog
Domain name is the name of your blog, This is one thing you need to brainstorm, which totally depends on the niche you chose. A brandable, memorable and precise domain is highly preferable. You can also choose to name it after yourself to build a strong brand presence with your voice. However, I suggest you do some research and make sure that you choose a name that is absolutely perfect for your brand!
Once you come up with a name, head over to Namechk to see if your desired domain name or vanity URL is still available at dozens of popular Social Networking and Social Bookmarking websites.
Step 2:  

Purchase Domain Name & Hosting
Hot Tip: Select your preferred web hosting prior to purchasing your domain name. If you choose to host with your registrar service, you may be able to save money by purchasing both the services at the same time. Some web hosting services offer for minimal or free domain hosting services, so you need to research and compare the details of what different hosts provide.
Since you're just starting out, I suggest you get started with SITEGROUND hosting!
Note: signup with my link, and automatically get a 60% discount on the plan …
Bluehost, is another good option, if you're on a tight budget. But here's why I prefer & suggest Siteground, over the others –
It takes just 3 clicks to set up a new site.
Top-notch customer service (no wait time)
Blazing site speed
99.99% uptime (ensures that, when your audience attempt to visit you site they don't find it difficult to access it due to technical problems).
FREE SSL (ensures a secure https site with advanced security)
FREE CDN for faster loading and site speed
Daily Website Backup
New DPA (Data Processing Agreement) Helps Your site Become GDPR-Compliant
Here's why I suggest Siteground over Bluehost?
THE BEST PART – YOU CAN AVAIL UPTO 3 MONTHS OF FREE HOSTING (Amazing isn't it?)
Think about all the people you know who are unhappy with their current hosts. They can get a great deal at SiteGround – a discount on their hosting and a free site migration. For every referral, you get up to 3 month of free service depending on your current hosting plan.
Help a Friend & Get Free 3 Month Hosting
Wanna try their A-Class customer services for yourself?
#1 Navigate to  and click 'Sign up'
#2 Choose a Plan 
Go for the 'StartUp Plan'. You can easily upgrade once your traffic picks up.
#3 Register the Domain Name ( from Step 1)
#4 Fill in your Account & Payment Details
Under the extra services tab, you can also choose to include 'Domain Privacy' & 'Hack Alert Monitoring' if interested. As you can see an entire year of hosting costs less than $50 with all the necessary support, speed, uptime, and amazing service.
Step 3:

WordPress Installation
Navigate to http://www.YOURDOMAIN.com/wp-admin
Access your Siteground dashboard with the login credentials sent to your email and you'll see your WordPress dashboard.
Let an Expert Setup Your Blog, while you relax and drink coffee!
As you can see, starting a blog today is as simple, easy and fast as setting up a social media profile. Anyone can start a blog and that's what this post is all about.
But, do you know, you need even have to go through all these steps. Here's a quick tip to easily start a blog on Siteground.
Quick Tip: Simply skip the above steps (expect the billing :-D) and hand over the installation business to the Siteground support (remember, Siteground offers for FREE WordPress Setup). You just need to place your request in the 'LIVE CHAT' to get it done!
Avail a FREE BLOG SETUP by AN EXPERT 
Hoopla! Now that you're done with your WordPress Installation…
I cordially invite you to the world of blogging!
Step 4:

Add Beauty to Y

our Blog to Resonate your Personality
WordPress automatically comes with a default theme. Navigate to Appearance<Themes Tab on the left side of your WordPress Dashboard to access unlimited themes.
Simply, Navigate to Appearance<Themes Tab on the left side of your WordPress Dashboard to access unlimited themes.
In the beginning, you might want to start off with a free theme, but pretty soon you'll realize the importance of having a paid one. Lack of widget areas and customization options, site speed, and security concerns are a few issues that come with free themes.
So, I suggest you upgrade to a premium theme and make your blog brand-able with a custom designed theme of your choice!
When talking about a brand, we definitely need to talk about Genesis Framework (preferred by top-notch bloggers)
! It empowers you to quickly and easily build incredible websites with WordPress with the best security possible. The way your site looks can be changed every now and then by what's called a child theme, while all of the SEO benefits and core Genesis functionality remain untouched.
If you're looking for some modern, stylish, easily customizable, popular child themes with Genesis framework, then you can get them for an affordable price here: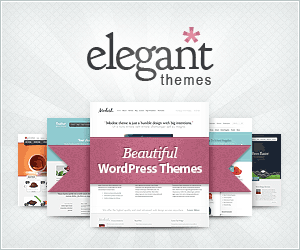 Get your design done and your brand set up to make your blog STANDOUT of the rest!
Step 5: Install these WordPress Plugins to Enhance your Blog's 

Work-ability
Step 6:

Start Publishing Your Content
You can now jump-start blogging to publish the first post on YOUR OWN SELF-HOSTED WORDPRESS BLOG!
Content is the driving force for your blog!
A well-crafted blog post will definitely win the heart of your readers. What if, it additionally solves a problem your audience is facing.
So, try to provide value to your audience and win their hearts.
Pro Tip: Reddit, Quora and Forums can be a gold mine for your blog post ideas. Utilize them to a maximum and look for popular discussions relevant to your niche.
What's Important to Do in a Blog Post?
The best framework for a blog post is:
Describe a problem (how to become debt free fast? how to control hair loss in 30 days? what to eat if you're a diabetic? how to do meditation?)
Explain your experience with it as a person who understands what they're going through.
Offer a Solution
Call to Action (like Download/Subscribe/Comment etc).
The most frequently asked question is: 'How many posts and pages should you launch your blog with?'
There is no fixed answer to this…
That's totally up to you!
It's good to go live with at least 3-5 CORNER STONE articles (at least each per category) with a minimum of 1500 words, the more the best!
These are the type of posts that will drive traffic to your site long after they have been published. They also play an important role in telling your audience the type of content you produce and what your brand and values stand for.
Whatever your schedule is, make sure YOU'RE regular. I recommend starting posting with a goal of at least once a week, and once that's sustainable for you (~6 months), up it to twice a week. It will help your page views and social media if you get more content out.
Now coming to the pages, you need an 'About' page, 'Start Here', 'Privacy Policy' and a 'Contact Me' page at the minimum.
Once you start making money, you need to add your 'Disclosure' page.
But here's what you should never worry about
Here, is a FREE tool (Grammarly) I use to proofread my posts and make them mistake-free.
If you're still in a panic to publish..then check out this book I recommend when it comes to writing for the web!                   
Step 7: Let's talk about TRAFFIC Now!
The major struggle of blogging lies in driving traffic to a blog. If your blog isn't showing any signs of traffic, then there you need to work hard.
When I started off, I struggled for traffic like any newbie. Pretty soon, I uncovered the secrets to driving consistent traffic to my blog and I credit my success to Pinterest and this ebook (It's an amazing resource that Skyrocketed My Page views by 276%)
The Three Major traffic sources to Hearmefolks:

Google & Pinterest search traffic
Facebook targeted groups.
Stumbleupon
As you can see, Pinterest is a major source of traffic to my blog. I didn't focus on Pinterest in my first 6 months of blogging, but once I did, it was an immense traffic boost. Pinterest has been great for many bloggers, and it can do wonders for you as well. You can take the help of tools like Boardbooster or Tailwind to schedule pins, with a mix of manual pinning to get amazing results.
You Might Be Interested In: 5 Must-Read Blogging Books to Increase Traffic to your Blog and Make Money
Besides this, you also need to work on driving Organic Traffic to your Blog.
Here's How to do it!
Find Focus Keywords Relevant to your Niche. A focus keyword is the main keyword that you are hoping people will look for in the search engines. If you're in a competitive niche, then you need to go for long tail keywords (phrases you enter in the search bar).
Use Jaaxy (SignUp to Get 30 Searches, Completely Free!) to find keywords relevant to your niche that has low competition.
Targeting Low competition keywords (less than 30 scores) to simply get to the top of Search results.
Step 8:

Start Making Money from Your Blog, here's how I do?
Here's comes the juicy part of this post…
If you want to make money blogging, then you definitely need to know, these 8 most-promising blog monetization models. I've personally employed them on this blog, to start making money.
Of the eight, affiliate marketing has been my major source of income. As I said earlier, I didn't start making money from Day#1 (not even in the first month). In the first few months, I made just a few cents from Adsense advertising.
But, my main area of interest was in affiliate marketing. It didn't take much time for me to realize that affiliate marketing is not just posting links and making passive income. One need to employ effective promotional strategies to make money. It took a while for me to hone the affiliate marketing skills. I credit my success to these two best-selling affiliate marketing courses for paving the way to success. After successful implementation of the tips and strategies, I started to make around $1K/month (simply selling 3rd party products).
Yes, you can get started by selling someone else's products and services (aka affiliate marketing), but your ultimate aim should be selling your OWN! Since I started offering WordPress Services, my earnings doubled and I now make around $1.5-2k/month (it varies depending on the orders I get), without any marketing.
If you're not familiar with affiliate marketing or how to make the most of it, I wrote a post about how to earn money with affiliate marketing. I also took a course this past year which helped me grow my affiliate income by 200% in just 3 months after applying her strategies. The course creator, Michelle from Making Sense of Cents makes over $50,000 solely from affiliate income (insane isn't it?) and she shares her strategies in her course – 'Making Sense of Affiliate Marketing'.
If you're planning to get into affiliate marketing, I would definitely recommend this course to start off on the right note. Take some time to check this detailed review of this course and get to know what others are saying about it
Be sure to visit my Resources page for money-saving blogging tools and resources.
Hope these tips helped you to create your own Profitable blog on Siteground? 
Additional Read: 30 Proven SEO techniques to rank higher in Search Engines from 1st in SEO.