Disclaimer: I am an affiliate of Bluehost, so I will receive a commission if you sign up through my referral link, at no additional cost to you.
Brainstorming niche ideas for your startup blog?
If you intend to monetize your blog, then Niche selection definitely is the first step to the creation of a profitable blog that serves the purpose of your reader. It sets the foundation for how fast your business will scale up and become popular.
If you make a good choice today, you don't have to regret it tomorrow.
If you're sure, the niche you choose is bankable, you can start a blog right in less than 15 minutes. What if you're unsure. Here comes the actual trouble, the options are endless and overwhelming for anyone to limit themselves to a particular niche. You just can't start something and expect it to grow into a lucrative business one day.
As a beginner, it might be really tough for you to decide upon a topic for your blog/vlog. Choosing a niche that meets all your requirements can be an endless quest. That's why I am here today. Let's begin with…
The Four Basic Principles of a Profitable Niche Selection
1. Niche That 'Interests You'!
Are you passionate about something? What are your hobbies/interests? Can your passion be turned into profit? How much time are you willing to spare for research?
It is extremely important to choose a niche that specifically interests you. If you're starting something just to make money then you'll find yourself in deep trouble very soon.
If you are interested in side-hustling, you can easily blog about it. But blogging requires you to post consistently. You need to spare enough time for research to gain traction and engagement. So ask yourself, if you're ready to spare enough time for this topic on a regular basis. If you're okay with it, then get going.
2. Niche That 'Matters to Your Visitors'!
Try to think about, 'What your readers might find interesting? The reason behind this logic is, your blog won't make a difference if the niche/topics you're choosing don't matter to your visitors. Firstly, you have to check if there's a demand for the topic you're planning to blog.
Try to picture your readers in your mind's eye. Brainstorm a few ideas and take a moment to search for the niche related keywords in Google. If you're planning to vlog, then you have to search for them on YouTube. If you find too many results, it implies that the niche is saturated. Then Don't even try! Simply Avoid it! If you find just a few results then it might be either worthwhile or completely worthless. But if it has a good demand then it doesn't require much effort to succeed.
Remember that your readers don't have the same understanding of a topic as you do, but they might be keen to know in deep than you. Keep this in mind and be careful while choosing a topic.
3. Niche That 'Solves A Problem'!
People are looking for someone who would provide a solution to their endless problems. If you're one such soul, then you can soon turn your blog into a money machine. The most successful bloggers and vloggers in today's world are problem solvers. Once you build trust and authenticity, then there is no looking back.
Don't panic, it's not so complicated as it seems. It can even be as simple as, "What is the best place to buy a mobile for a discount?", "How to prevent hair loss?" or something like this, "How to tie a tie?".
Just remember that, you only need to be a few steps ahead of your target audience and help them bridge the gap to that place you are at right now.
Here are two pain-resolving posts on this blog:
But, how to identify the problems of your readers? Try to make an extensive list of problems arising in that niche from your personal experiences or by following the social media trends, google trends & forums. Rule out the most common ones (since they are already saturated) and try to concentrate on the unusual ones.
For example: If you choose the 'Beauty and Personal Care' niche, you can offer tips and bits of advice about some latest techniques involved in the field that are hot and trending. You can even blog about some unusual and reliable home remedies to cater to the needs of millions who are working on a budget.
This niche is an evergreen fantastic niche and there are a lot of problem-solving topics to blog about!
4. Finally, 'Narrow Down The Niche' 😉
Start by picking a market that actually interests you (remember you don't need to be an expert).
Then brainstorm ideas for sub-topics under the main topic to start "niching down".
A warm zone that caters to the requirements of your audience and offers a solution to their long-standing issues.
A quick tip: If you're looking for narrowing down a particular topic, visit Amazon.com or some of the top websites and blogs that discuss that particular topic. Simply Peep into the categories or the menu for that site and try to provide more value.
By doing so, you'll be able to find your 'SWEET SPOT'.
Your NICHE should be an intersection of your passions and interests, audience requirement (what people need help with), and your core skill set.
For Example, You might want to start a health blog, but don't know how to proceed! Instead of dealing with the broad category, you can narrow down this niche and cater to a smaller group of people. This is more beneficial!
Wondering, How?
Allow me to explain!
Since the main category is already saturated, the probability of someone seeking your opinion (though valuable) is the least. By catering to a smaller sector, you can reduce the competition immensely and concentrate more on developing your product rather than promotion.
So, don't worry that you are neglecting several groups of people. Just focus on your target audience with the right strategies to stand out in your niche or market.
Sometimes Less Is More!
Here is a real-life example of what to watch out for when choosing your niche:
My friend Jhansi is passionate about 'DIY Crafts', and also loves writing. Naturally, she figured she'd simply put the two together.
A year later, she ended up doubling her income and quitting her 9 to 5 job to go freelance full-time.
Likewise, you can choose any topic of your interest.
Ex: DIY craft projects for pre-school teachers, DIY music lessons for students on a budget, Printables, Photoshop training, Branding, Logo creation for busy entrepreneurs, etc…
You get the idea…
Wrapping It Up!
When you're first starting out, it's going to be tricky to figure out exactly what your visitors want. But as you go along, pay attention to the topics which give you the most traffic, then you'll get a better sense of your visitor's interests.
Hope you succeed with your research, my dear friend 😉
If you have already come up with a niche and ready to get started, you can check below to see if your domain name is available:
If you're just starting out I recommend a 'Basic Bluehost Hosting Package' worth $3.95/month (you also get a FREE domain name worth 15$, just by using the above link).
Please share your valuable experiences about niche selection in the comments below!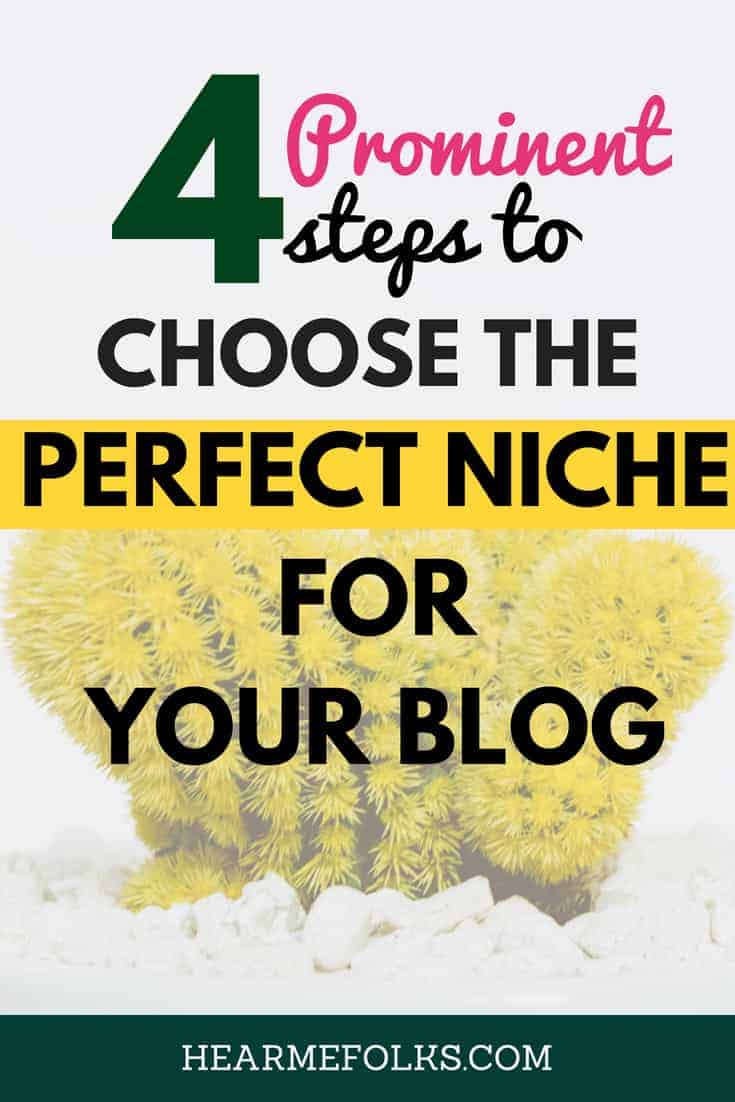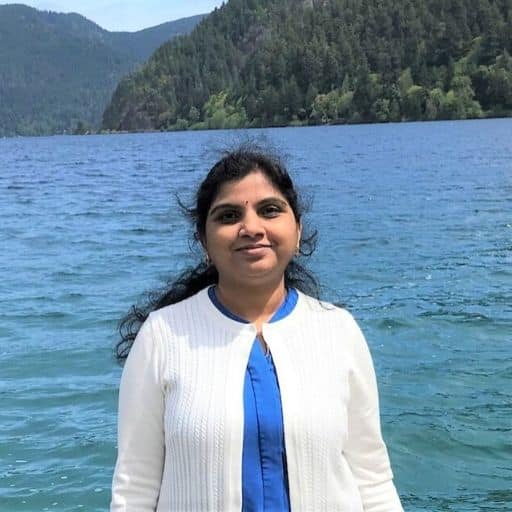 Howdy Folks, thanks for stopping by my blog.
I'm Swati, a proud mom, dedicated side hustler, full-time blogger, and a recognized millennial work-at-home expert. My expertise has been featured on esteemed platforms such as Forbes, CEO Blog Nation, Referral Rock, Vital Dollar, Databox blog, and many more. I have embarked on this incredible journey to share my firsthand experiences in the world of online income generation and to assist all of you in earning money from the comfort of your homes.
Join me in my mission to revolutionize the way we make money and achieve financial freedom. Trust me, it's not as challenging as it may seem!
Together, let's explore the boundless opportunities and pave our paths towards a prosperous future.