Ahah, work at Home Jobs! Who doesn't like to Work from Home? Flexible hours, more family time, no commuting, no packing lunch-boxes! Phewww, what a relief! Heaven, ain't?
As a work-at-home mom, I myself get time to spend with my kid, enjoy flexibility, and make money from home blogging part-time. It's the best decision I've taken so far and above all, blogging is no wonder the best work-from-home job till-date that offers utmost flexibility.
In fact, anyone can start a blog. Yes, anyone can and make a living of it.
The best part – you can get started with your own money-making blog for less than $4 in just 15 minutes.
If you can pull out some spare time like me and plan wisely, you can make good money staying at home. Crazy isn't it? But, if you're looking to make quick money, this post isn't for you, check out these easy money hacks instead.
Legit Online WAH Jobs to Make a Solid Income
Whether you're looking for some flexible career opportunities or side gigs, this list will be worth your search. You can easily make anywhere between 10$-100$ depending on your experience and willingness to work.

1. Freelance Proofreading
Income Potential: 36,ooo/yr

Requirements: No Prior Skills Needed

Best Place to Begin: FREE 76-min Proofread Anywhere Workshop
Have you ever considered proofreading as a career? Huh! Sounds Technical but it isn't! Proofreading is a smart way to make some quick money, even as a beginner.
I've been following Caitlin Pyle over at Proofread Anywhere and love the potential to work from anywhere in the world but still earn enough money to live the life you want.
Well on your way to your new career as a proofreader, you just need to edit a sample piece of content to get started.
With lots of content published daily, there is no shortage of opportunities to work as a remote proofreader. The basic skill set required for this job is fastness and accuracy. As a proofreader, you might be paid 18$ – 20$/hr based on your skills. Even if you're new to this field, and do not possess any prior experience, you can still get hired and gain some (paid) experience.
Would you be interested in becoming a proofreader and making $36,000/year as a freelancer?
Click below to get started with this FREE Workshop
In just 45-minutes, you'll learn:
What a successful proofreader does (and doesn't do!)
How to elevate your skills to become a GREAT proofreader
How to use one of the most popular proofreading tools out there… and learn a few places to find clients!
Enroll to make solid income as a General Proofreader
Related Read:
2. Virtual Assistance
Income Potential: 30,ooo/yr

Requirements: No Prior Skills Needed

Best Place to Begin: How to Become a Virtual Assistant
In this competitive world, it's overwhelming for a single person to handle all tasks. This is when a virtual assistant comes into the picture. A VA is someone who contracts with a business or an individual to complete tasks virtually that they are not interested to do any longer. In the current scenarios, there is an increasing demand for Virtual Assistants in every field.
In order to succeed as a good VA, you should be proactive, attentive, sincere, and have a decent command of the web and online business. You can charge anywhere between $35-80$/hr, depending on your expertise, skillset, location, amount of time you're willing to invest, and the type of business.
Want to know more, then check out VA Industry Bible, a "must-have" tool for all new and aspiring VAs. This book has been instrumental in the success of several corporate professionals in realizing their dreams of becoming an entrepreneur. If you Join Amazon Kindle Unlimited 30-Day Free Trial, you can get to read this book for free for 30 days.
If you want to jump-start your Virtual Assistant Career, take this amazing "30 Days or Less to Virtual Assistant Success" by Gina Horkey. This course helped over 457 people become virtual assistants over the last year.
Popular Read: How This College Student Makes $2,700 a month as a Part-time A from Home.
Here's Everything You Need to Know About: How to Become a Virtual Assistant
3. Freelance Writing
Income Potential: $47/hr

Best Place to Begin: 30 Days or Less to Freelance Writing Success
The opportunity to make a living as a freelance writer has never been better. The demand for writers and authors is expected to grow by 6% from 2010 to 2020.
Do you know that Freelance writers are expected to earn a solid income of around $47 per hour, according to the U.S. Bureau of Labor Statistics?
Their wages put them in the upper 75 percent of all writer salaries, which included those working for companies.
The high demand for writers showcases the demand and opportunities for you to succeed as a freelancer. You can begin freelancing using a platform like Odesk or Elance, but it is important to provide work samples.
If you're interested in breaking into freelance writing, but you're not sure what to write about…
Gina Horkey, the most successful freelancer, and a small business owner offer amazing training to Kickstart your Freelance Writing Biz on the right note. You can learn everything from choosing the right freelance niche (choose from a list of 200+ FREELANCE WRITING niches & sub-niches) to finding clients – including the details necessary to pitch yourself effectively.
I highly recommend you get started with the right resource. 30 Days or Less to Freelance Writing Success, which has proven to build successful freelance writers over the years!
4. User Testing
Income Potential: $10/test

Best Place to Begin: UserTesting
Just a few minutes a day, you can easily make some quick money doing user testing. Website testing requires you to test websites for performance and give proper feedback.
Website testing usually takes no more than 20 minutes and you typically earn about 10$ per test.
You must be 18 years old and be equipped with a computer, an internet connection, and a microphone to get started. Sign up at the below sites, become a tester, and take a sample test before receiving any assignments. UserTesting and WhatUsersDo are a couple of companies that hire for this position. Both of which are open to global residents that have a PayPal account.
UserTesting pays you to visit websites or apps, complete a set of tasks, and speak your thoughts aloud.
Mobile Testing is another great way to make money on User testing. In order to get hired as a mobile tester, you need to possess a specific smartphone and qualify for their sample test. Get $10 via PayPal for every 20-minute video you complete.
Related Read: 15 Best Places to Really Get Paid To Test Apps and Websites
5. Telecommuting
Income Potential: 30,ooo/yr

Requirements: No Prior Skills Needed

Best Place to Begin: Take this quick quiz to find if you're eligible for a telecommuting job.
If you're comfortable taking phone calls for your clients and want to make money by staying at home, then telecommuting is an apt profession. As a telecommuter, you can work remotely via phone or Skype without needing to commute.
As a telecommuter, you need to have good communication and time management skills. Take this quick quiz to find if you're eligible for a telecommuting job.
You can look for telecommuting jobs in the remote category of Snagajob, a popular job portal.
That's not the end! There's a lot more to this list. If you're looking for more WAH opportunities/ side gigs, be sure to check this post for the latest updates.
Checkout: 5 Epic Side Jobs to Make the Most Money in 2019!
💡 Quick Tip: Interested in starting your own freelancing work at a home career or start your own work-at-home side hustle business? Then Fiverr is the perfect marketplace to showcase your talents and skills (even as an amateur) and set about ideally!
And most importantly Snagajob, a leading job search portal to find legitimate WAH jobs in over 100 career categories.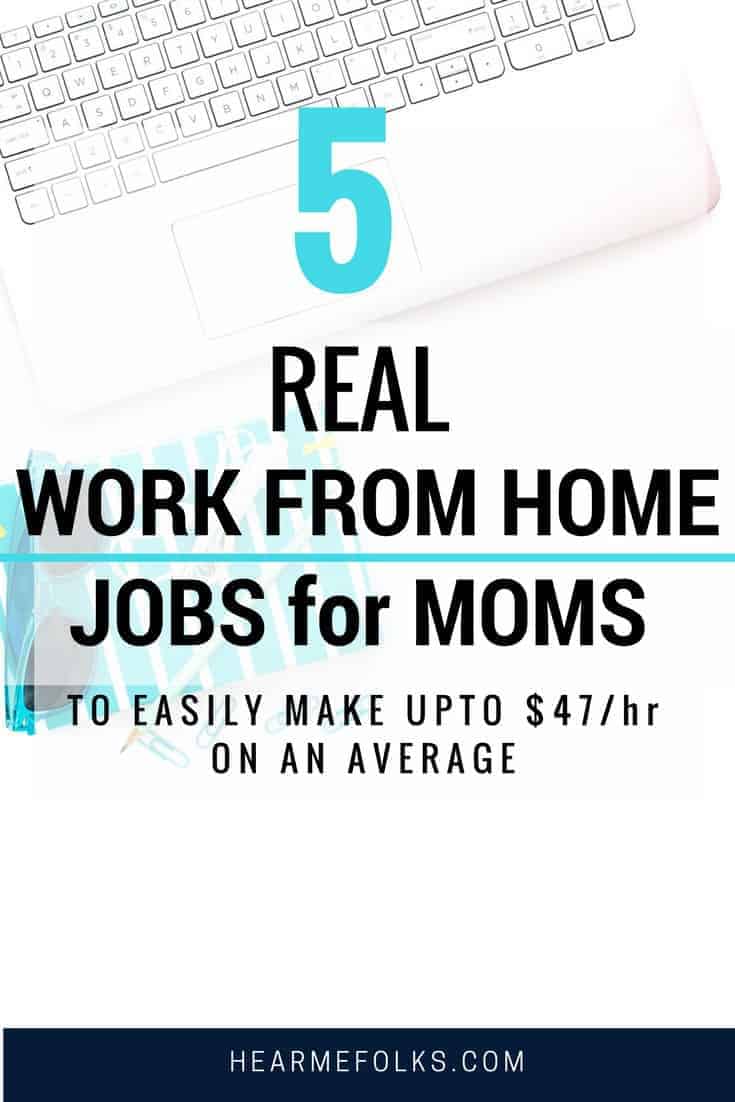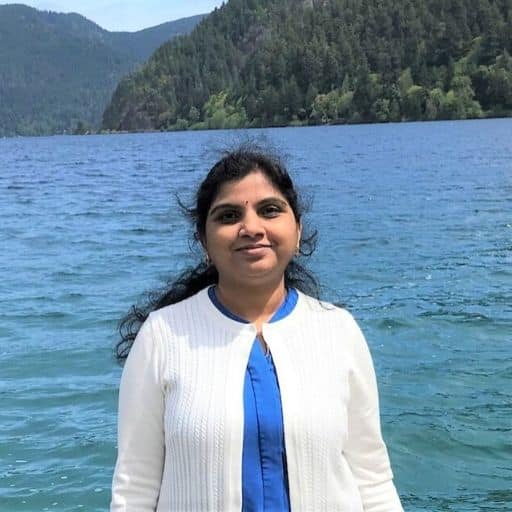 Howdy Folks, thanks for stopping by my blog.
I'm Swati, a proud mom, dedicated side hustler, full-time blogger, and a recognized millennial work-at-home expert. My expertise has been featured on esteemed platforms such as Forbes, CEO Blog Nation, Referral Rock, Vital Dollar, Databox blog, and many more. I have embarked on this incredible journey to share my firsthand experiences in the world of online income generation and to assist all of you in earning money from the comfort of your homes.
Join me in my mission to revolutionize the way we make money and achieve financial freedom. Trust me, it's not as challenging as it may seem!
Together, let's explore the boundless opportunities and pave our paths towards a prosperous future.