Did you know that you can write and get paid instantly? One of the largest side hustles for freelancers is writing for websites and blogs where pay is per word or page. The content is on a wide range of niches, both formal and informal.
As such, freelance writing is an excellent opportunity to earn some extra cash in the comfort of your home. Some sites will require you to meet certain requirements while others just want to hear your everyday opinions.

Another lesser-known way to earn money with your writing and grammar skills is by proofreading.
There is an incredibly high demand for proofreading worldwide, and the best part is that you don't need to be in any specific location to do the job… it's all from your computer or tablet!
With proofreading, you take content that other people have written and proofread it with a fine-toothed comb to make it perfect.

Ready to make some extra cash? Get started with proofreading.
Proofread Anywhere
Learn how to become a proofreader and make $50k a year from home as a freelance proofreader with this wildly popular program!
If proofreading doesn't interest you, here is a quick list of 40+ platforms where you can make money writing articles.
Websites That Pay You Instantly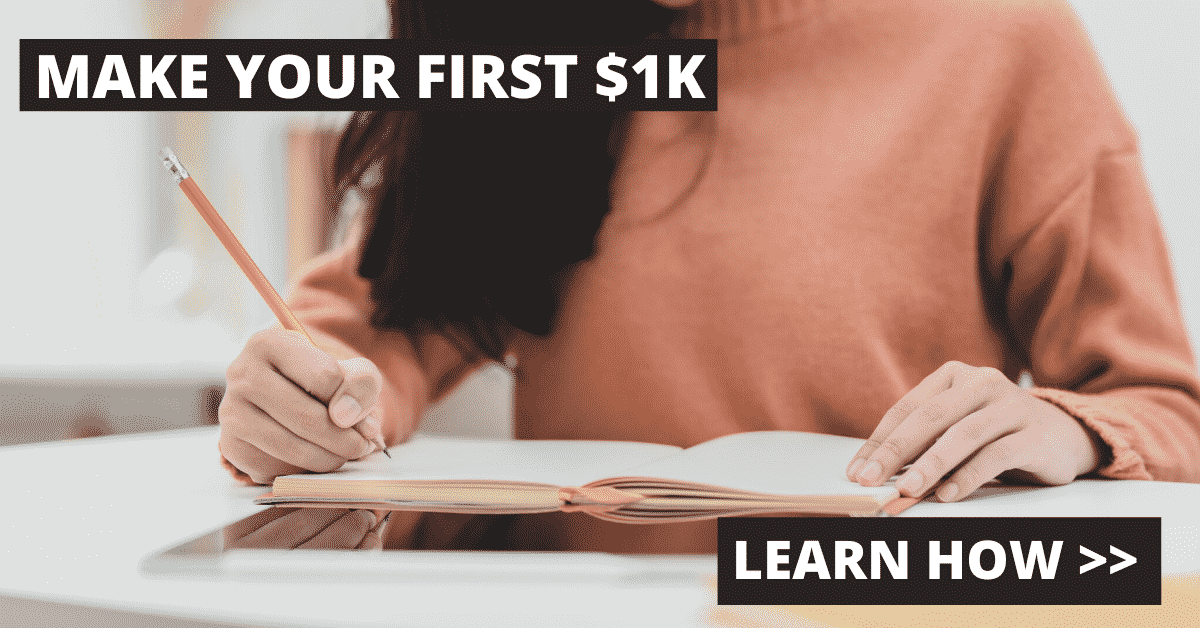 1. Upwork
Upwork is one of the biggest platforms for freelancers globally. Granted, jobs range from writing on general topics to graphic design and web development. Once you sign up, you set up your profile in an easy process.
Pay depends on the type of job you choose and is released instantly after the client has approved your submission. Typically, it takes at least 5 days for you to access your money.
You can withdraw the money through PayPal, direct bank deposit, or wire transfer.
Depending on the cumulative earnings from each client, Upwork takes between 5% and 20% of the contract amount.
Want to take the guesswork out of writing, skip writer's block, become a well-paid writer, and get to make your first $1k -- without extra effort?
Check out this awesome AI tool!
You'll be surprised and delighted with how freakin' easy it is to create a great marketing copy in a few minutes using AI.
I personally use Jarvis to write ebooks, blog posts, and emails, and I'd say he's doing a pretty good job.
Not only does the tool shave hours off my daily workload for less than a dollar a day, but he also nails it all the time.
Use it to write copy in any industry you can imagine:
Info products
Course creation
Real estate
eBooks
e-Commerce listings
email follow up
Facebook ads
Blog post outlines
Video scripts
Legal docs
Scientific papers
Birthday cards
Poetry
Language Translation
The list goes on and on...
Skeptical of the outputs? Get 10,000 free credits today and try it out for yourself!
That's 10,000 words generated by Jarvis on top of the existing 20,000 words generated you already get.
I only have 5 more invites for Jasper.ai (previously Jarvis) today, so hurry up.
2. Fiverr
Fiverr is another large freelancer platform with thousands of paid writing jobs. Other online earning opportunities on Fiverr include translation and transcription services.
Writing gigs at Fiverr pay between $5 and $10,000 depending on the job or contract. What's more, you get your pay after your client approves your work; that's within 2 weeks, or less if you're a trusted member.
Similar to Upwork, Fiverr also takes a 20% cut from your payment.
Ready to get paid to write on Fiverr?
Alex Fasulo, a 25-year-old writer, and entrepreneur, who has been consistently making a six-figure income (over $35ok/yr) writing on Fiverr for the past three years, shares her best tips to anyone who wants to kick off an immediate successful career as freelance writers – no matter what your age or experience level may be!
If you want to become a well-paid freelance writer like Alex, then this would be the perfect place to begin your freelance writing journey.
Check out her popular course here – 'The Ultimate "Digital Nomad" Crash Course For Making 6-Figures On Fiverr'.
3. Freelance Mom
As the name suggests, this is a community for moms where you earn by giving your opinion on different matters. Ideally, what you choose to write must adhere to specific guidelines provided on the platform.
If your content is selected for publishing, you can earn anything from $75 to $100 per article. A typical article on the platform is between 1000 and 1500 words.
also like the fact that on FreelanceMom, you can earn an extra $150 for the most shared article in a given month. You get your earnings via PayPal.
To submit a post, send the outline to lisa@freelancemom.com
4. Dropzone
You can make money writing articles about skydiving. That's right; Dropzone pays writers to supply them with safety, training, gear, and skydiving information articles. The site boasts around 10,000 visitors every month.
The articles you write come in a range of word counts matched by corresponding pay rates. That said, the base pay is $50. For more information on submission guidelines and compensation, sign up and contact Dropzone.
5. Guru
Guru is a marketplace for both freelancers and employers. Ordinarily, jobs include basic writing, translation, design, art, sales, marketing, business, and programming. Although joining is free, you can opt for a paid membership to get premium opportunities.
Payment depends on the type and size of the gig. You get your dues instantly after the client is satisfied with the job. Usually, a 1000-word article goes for about $50, but it's possible to get a client paying over $200 for the same.
Guru pays its freelancers through debit cards, PayPal, wire transfers, and eCheck.
Sign up here and sell articles on Guru.
6. Ifreelance
IFreelance works a little bit differently from the other freelancer platforms.
For starters, while signing up is free, you have to pay monthly subscriptions to get work. The basic package goes for $6.25/month. Even better, you can have Gold, the top-tier package that costs $12/month.
What do the subscriptions get you? To begin with, you can apply to as many jobs as possible at no cost.
Also, the platform doesn't dock your pay. You get the money that you earn by writing, and any other job for that matter instantly- via PayPal, check, or money order.
Websites That Pay for Educative Writing
7. Tutsplus
Tutsplus.com is an educational blog that provides tutorials to students. So, how do you earn? It has 11 blogs within one project, each with a "write for us" section. You can earn by contributing to posts related to photoshop tutorials, WordPress, web design, and other programming fields.
Simply submit your article, and once it is reviewed by Tutsplus professionals and approved, you get your pay. You earn approximately $50 per tutorial, paid instantly to your PayPal account.
Contribute to this blog by simply signing up here.
8. The Change Agent
The change agent is an all-adult learners' content. Once you sign up and become an agent, you submit articles that enrich learners about social justice. For your articles to be up for publication, you should submit them within a given deadline.
Normally, you write articles of about 200-1000 words. The pay rate is $50 per article once the auditors accept them for publication. The deadline for submissions is usually early May and early November.
For more information on their guidelines, subscribe here.
Websites that Pay for Technology Related Content
9. Sitepoint
Are you a tech guru looking for freelancing jobs? Sitepoint publishes educational web development resources. However, there is not much to do here; you just contribute to already approved content assigned to Sitepoint's authors.
At any rate, they are welcome to new insights, and that's where you come in; you start by filling out a form on the website.
Upon approval, you become a contributing member and qualify for a notification anytime the editors are working on something new.
Head to the "Write for us" section and become a contributing member.
10. Smashing Magazine
When it comes to freelancing, most websites prefer experienced writers. Thankfully, Smashing Magazine hires both experienced and first-time writers.
In particular, you write articles about web design and development. Such include tutorials, guides, opinions, and case studies.
And the pay is high! New writers earn $200 per article while old-timers make $250.
Your article should be about 200-300 words, but initially, you need to send an outline rather than the complete essay for approval.
Once your article has been given the go-ahead for publication, you get your pay. Something else I like about smashing magazine is that besides payment, you also receive a byline that boosts your writing profile.
Here is a full guide to the magazine's writing process.
11. Digital Ocean
Digital Ocean supports tech-related content, DevOps, software development, and production tutorials.
For writers, the platform offers you a chance to contribute to their public knowledge base. This contribution is intended to be a donation and is completely non-profitable.
For a typical tutorial write-up, you receive $300-$400 upon approval.
Digital Ocean also matches your payout with a personal charitable donation towards tech-focused charities or other non-profit organizations with similar missions.
Similarly, if you contribute to updates for existing tutorials, you generally earn $75-$125 depending on the quality of the content changes.
Ready to contribute? Apply now.
12. SpyreStudios
With SpyreStudios, you can get paid to write articles on web design topics such as design trends, CSS, HTML, WordPress, and many more. Most of the content is in the form of tutorials and blog posts.
They require an original article of not less than 800 words. On the lower scale, an article goes for $50 while tutorials make $160. As an added advantage, your name and picture appear on each of your posts that feature on the site.
To get exposure for your writing Contact SpyreStudios.
Business and Finance Websites that Pay
13. Make a Living
What if I told you that you can earn by advising freelancers on how to earn more? That's exactly what Make a Living pays for, advice. You make money writing articles touching on blogging, ghostwriting, and marketing.
Typically, a 750 to 1000-word article pays between $75-$150 on the site. Pay is on the condition that your submission gets approved and appears on the site. Make a living regularly opens pitch times, but for the upper hand, I recommend liking their Facebook page to receive notifications.
Send your original article to jensen.evan@gmail.com
Related Read: Get Paid to give advice – 10+ platforms
14. Writers Weekly
Similar to Make a Living, Writers Weekly pays you for posts on how to make money online from writing.
Sharing your freelancing success story on the site will earn $40 for 400 words. On the other hand, a feature article is typically 600 words or more and fetches you $60.
Before you submit an article, though, you send a query for consideration through a contact form on the site.
Whether it's positive or negative, Writers Weekly usually gets back to you within 7 days. If your work is accepted and published, you receive payment via your PayPal account.
15. Funds for Writers
As the name suggests, this platform primarily aims at providing help to online writers. Earning opportunities on the site are, however, few.
They only publish a single paid article per week. This means that your work needs to be insightful and straight to the point to earn you money.
The site only accepts quick reads of between 550 and 650 words and pays $50 per article. They pay via PayPal account the moment they approve your article. This is unlike most sites that only pay after your article is published.
To propose an article, send an email to hope@chopeclark.com
16. Money Pantry
Money Pantry offers paid writing jobs on earning and saving money niches. Your article should be about numbers, strategies, and tips.
The good thing is that they welcome all writers including newbies. You have the option to submit daily, weekly, monthly, or one-time articles.
Share your story today, a minimum of 700 (1000-2000 recommended) words, and earn about $130-$150 per post instantly. The only catch is that your post first needs approval.
If you have such tips, click here for more guidelines.
17. Penny Hoarder
Penny hoarder is a personal finance website, with over 13 million monthly readers globally. The site regularly gives freelance writers a chance to contribute to their platform. They precisely look for those with unique and fun ideas on how to make and save money.
The article you share should be at least 700-900 words. An editor from this platform will talk about payment with you once they receive your pitch. If they decide to move forward with your post, the pay is $75.
Ready to contribute? Pitch here.
18. Income Diary
Are you an SEO expert? Income Diary wants expert freelancers to write blog posts about keyword research, social media marketing, creating awareness websites, and making money online.
They pay about $200-$500 per a minimum of 1,500 words– on condition that your article is of a high standard. Here's the kicker, they publish the article under your name and share it with over 10,000 people on the platform's mail list.
Submit your post idea here.
19. Money Crashers
Money crashers is a finance site with a primary motive to develop a community of financially sound people. Hence, if you have a deep financial interest, this is the website for you.
The job involves contributing to informative finance topics on money management, real estate, mortgages, and many more.
Each article should have a minimum of 3000 words. The rate is supposedly 'competitive' plus additional monthly incentives based on your traffic. They pay you via direct deposit or PayPal.
Interested? Fill out this application and attach your article.
Websites that Pay for Daily Living Advice
20. The Dollar Stretcher
The goal of this website is to provide their audience with ways to make and save money, in line with their slogan "live better for less". They accept articles that share creative ways of making shoestring budgets work.
One thing to note is that your article has to be unique and not published elsewhere including your blog. To this end, they have to query your article idea before you can submit it. Once it gets approved, you'll receive $0.10 per published word.
Recommended articles are between 500-800 words. Pitch here to share your article idea.
21. International Living Magazine
This platform provides in-depth information on travel, living, retiring, real estate, and investing. If you can write such articles, you will fit right in.
Usually, you receive payment upon your article's publication. They pay $225 for 900 words and $350 for 1600 words. What's more, if they use one of your photos, you get an extra $50 for a one-time use of the image.
To get started, sign up for their podcast and read their guidelines. Ready? Email your article to their editors at submissions@internationalliving.com
22. Fund Your Life Daily and The Savvy Retiree
What if you can get paid to write about how you earn while traveling as much as you can? If you can compress your success story into 500-700 words, Savvy retiree pays $100-$450 if they use your story on their website.
Even better, this is not limited to you; the story can be about someone else that you know. So, do you have such a story? Contact their managing editor here whether you are a beginner or an expert.
23. International Living's Daily Postcards
This is another page of International living that is dubbed Daily Postcard. It publishes everyday stories about expatriates who share their lives living overseas. Mostly, they want to hear your story if you are an American or Canadian citizen living abroad.
They pay $75 for postcards, $250 for 800 words, and $400 for 1400 words. You also get an additional $50 if they use your photograph.
Before you post any idea, visit Daily Postcards Archives to get an idea of the kind of stories they want, and from there, you can submit it to postcards@internationalliving.com.
Websites that Pay for Travel Articles
24. Great Escape Publishing
Did you know you can share your travel stories and get paid? Great Escape Publishing features stories about experiences from road trips, boat and train rides, hikes, and so on.
Also, you can write about travel gear including cameras, backpacks, and phones. The acceptable articles are between 300-600 words, and payment is instant upon publication. The platform pays $150 for outstanding stories.
Sign up to familiarize yourself with their guidelines.
25. The Travel Writer's Life
This is one of the websites that pay you to write essays about your travel stories. The platform aims to help writers make a living on the road. Apart from writing, you can also submit photographs and interviews.
Payment is between $50 and $200, depending on the quality of your article. For more information on how to submit your story, read their full guidelines here.
Social Websites and Blogging Sites That Pay
26. Clubhouse Magazine
Clubhouse is a magazine that teaches Christian values to children aged 8-12 years. That said, they are looking for is freelance writers who can share fictional and non-fictional bible stories.
Fictional stories should be about 1800-2000 words while the non-fictional range from 800-1000 words.
Generally, the pay is between 15 and 25 cents per word, depending on the amount of editing required for your submitted article. Read on how to submit your article here.
27. Focus On The Family
As the name suggests, this is a magazine that publishes content about marriage and parenting. The website particularly focuses on the needs of families with kids aged 4-12 years.
You get paid by sharing tips on specific issues such as newborns night routines, forgiveness, everyday hacks, and facts. Interestingly, they accept articles as short as 50 words going up to 300 for $50 each.
If you have ready articles, contact the magazine on FocusMagSubmissions@family.org
28. Dame
Dame is looking for seasoned writers with a take on topics such as politics, gender, race, culture, internet culture, and anything in between. It is a women-oriented publication, making it one of the best gigs for freelancing stay-at-home moms.
They pay $200 for essays and $300-$400 for feature articles. Please note that Dame requires articles from writers with a strong viewpoint and an original voice. For more guidelines, visit their page.
29. Her View from Home
Her View From Home welcomes contributors to share stories about family, parenting, faith, kids, and relationships. The articles are usually 600-800 words.
And to earn here, your writing style has to be catchy. Why? Payment is based on the views recorded per month, paid on or before the 15th of every month.
Click here to understand their style guide.
30. JustParents
JustParents provides information to parents and couples, specifically, those who are first-time parents. The articles you are required to write are informational pieces and opinions on pregnancy and parenting.
The pay is instant after they approve your article for publication. Your money is sent to your PayPal account within 24 hours of approval. That's fast, right?
Your essay should be about 700-1500 words written in British English. Ideally, you should submit a pitch for approval before you commence writing.
Also Read: How to get paid for your Poetry, Blogging, and Recipe Writing skills.
Other Sites Where You Can Earn Money By Writing
Ready to write and get paid?
Bravo for making it this far!
Are there more websites and blogs that pay you to write? Yes, but lucky for you, I have given you a big chunk to start on.
Further, you don't have to worry if you are a newbie or an expert because most of these websites and blogs give an opportunity to everyone with unique ideas on the specified topics.
In this review, I've just given you a head start; you can visit the corresponding websites via the links I have provided for more information.
What's holding you back? If you found this guide helpful, let me know by leaving a comment below.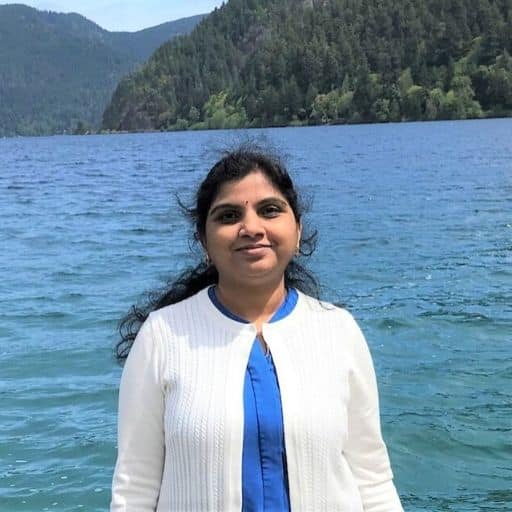 Howdy Folks, thanks for stopping by my blog.
I'm Swati, a proud mom, dedicated side hustler, full-time blogger, and a recognized millennial work-at-home expert. My expertise has been featured on esteemed platforms such as Forbes, CEO Blog Nation, Referral Rock, Vital Dollar, Databox blog, and many more. I have embarked on this incredible journey to share my firsthand experiences in the world of online income generation and to assist all of you in earning money from the comfort of your homes.
Join me in my mission to revolutionize the way we make money and achieve financial freedom. Trust me, it's not as challenging as it may seem!
Together, let's explore the boundless opportunities and pave our paths towards a prosperous future.