Do you know you could earn money selling your poems?
If you have a knack for writing whimsical words that are capable of making people well–up and buckle–down, then why waste your talent?
With a whole new online world where your poems can earn you money and might even fame, why wait? Get paid to write poetry online!
Whether it is rhymed poetry or a blank verse, a sonnet or a haiku, an ode or a limerick; you can write it all and get paid for your poetry.
Check out these websites that pay for poetry, and the various magazines that run contests from time to time.
#1 Can You Sell Poetry Online?
Yes, 100% you can!
And, you'll be surprised to know, how much you could make selling your poetry online.
There are many publishing magazines, both online and offline, that pay you (sometimes as high as $1000) for poems that move hearts and bring joy to the world!
Read on to know more about how to make money writing poems.
#2 How to Make Money from Poetry?
Here are some of the top 5 ways to make money selling poems. Get started with the one that interests you the most and start writing poems for money!
Get Paid And Published: Most Magazines and Online Publishing sites prefer unpublished poems. You can select a topic or write on a completely random one and submit your entries to the publishing houses.
Participate in Poetry Contests that are conducted locally or internationally and take home hefty prizes.
Starting a Poetry Blog to capture the attention of readers is also a way to get advertisers that appraise your blog and pay you!
And why stop there? If you have a good social network, get into 'Printing Your Short Poems' on artsy t-shirts, teacups, coffee mugs, classy diaries, or wall posters. Find a local stationery shop and tie up to sell your custom-made Greeting Cards containing poems for all occasions.
In case you are well versed in making videos, go ahead and make some 'YouTube Paid Videos On Your Poems!' Perhaps a girl in white walking in the greenery reciting one of your poems on a long-lost love? Or a boy eating an ice cream singing your poem on the happy memories of childhood? There is no end to creativity!
#3 Where Can I Publish Poems for free?
You might not know it but there are a large group of magazines that publish your poems and pay you for them.
Of course, your poems need to be preferably unpublished anywhere, will have to meet the stipulated guidelines, should not be an infringement of copyrights, and also, need to be in the theme/genre that they specify.
And sometimes, there will be a catch – you have to wait for quite a bit of time to get the confirmation from them and in the meanwhile, your submitted poems should remain unpublished.
The time ranges from days to weeks and to even months sometimes, and this probably isn't a way to make quick money.
23 Magazines That Pay For Poetry ($300 per poem)
Wondering where to submit poetry for money? Here are a few publishing houses that pay for your poems.
1. Goblin Fruit – They pay $15 for unpublished poems and $5 for solicited reprints. They print poems belonging to the fantastical realm– mythical, surreal, folklore, fairy tale, and their likes.
2. Leading Edge – They pay anywhere between $5 to $20 and they are looking for Sci-Fi or Fantasy poetry. They also publish fiction, non–fiction, and artistic portfolios.
3. Boulevard Magazine – They pay you a minimum of $25 and a maximum of $250. There is a fee for online submissions, but all offline submissions are FREE!
4. New Myths – Pays 1.5 cents per word and a minimum of $30 per entry on a variety of topics. Your fiction or non–fiction poetry will be featured provided it has a certain mass appeal!
5. Clubhouse Junior Magazine – This popular family magazine pays you around 15 to 25 cents per word to write on topics relating to strong family values and inspiring words for children. You can write both stories and poems for them.
6. Subtropics – This is a literary journal of the University of Florida that pays $100 per poem and looks for both original work and translations. They also accept stories, novellas, and essays, but charge $3 per entry.
7. Poetry Foundation – Deemed as the oldest monthly devoted to poetry, this Magazine pays you a minimum of $300 and accepts submissions all through the year.
8. Willow Spring Magazine – They publish in spring and fall and pay you $20 per published poem and also accept translations.
9. Alaska Quarterly Review (QAR) – This popular magazine accepts poems in traditional and experimental types and pays you anywhere between $10 to $40 or even more depending on the quality of your work.
10. Three Penny Review – They pay up to $200 per poem but do not accept simultaneous submissions and poetry entries should have less than 100 lines.
11. IHLR (Iron Horse Literary Review) – They have single poem publications (which pay you $50 per poem). Poets should send 3 to 5 poems for consideration. They have both themed and open issues.
12. Black Warrior Review – They do not collect any fee for your online submissions and offer $100 to $200 per published work. Oh, and they also accept translations.
13. Rattle – They accept both online and postal submissions and pay $100 for online publications and $200 for those who are making their way into the print.
14. Grain Magazine – They accept from September 15 to May 15 and accept individual poems, sequences and suits and pay you anywhere between $50 to $250.
15.Iowa Review – Run by the people of the University of Iowa, they accept submissions in the fall semester i.e. from September to November. They charge $4 for online submissions and pay $1.5 per line of poetry.
16. Fun For Kids – This happens to be for kids and they accept poetry entries that are not in the adult genre. They have themed submissions each month and the themes are announced on their websites. They pay around $10 to $50 per published work.
17. The Sun Magazine – No introduction is required about this one. They pay about $100 to $250 per published poem and all they ask from your writing is to "surprise us!"
18. Crazy Horse – They accept submissions from September 1 till May 31 and ask for a submission of a set of 3 to 5 poems at a time. They pay anywhere between $50 to $ 250.
19. Agni – Housed at Boston University, this magazine means Fire. They accept simultaneous submissions of up to 5 poems at a time and pay $20 to $150 per published entry.
20. EPOCH Magazine – Edited by faculty in the Department of English Program in Creative Writing at Cornell University, this magazine accepts never before published submissions between September 15 to April 15. They pay you a minimum of $50 per poem.
21. VQR Online: Pays $200 per poem, up to 4 poems; for a suite of 5 or more poems, the pay is usually $1,000.
22. Arc Poetry Magazine: Arc pays for poetry at the rate of $50 per page. Payment is issued upon publication along with one free copy of the issue in which the work appears. Submissions should not 3 poems or 360 lines.
23. Chicken Soup for the Soul: They do not publish poems that do not tell a story, so check out their guidelines before submitting your work. The pay is usually $200 – find out more here
#4 Enter a Poetry Contest (Win up to $2,000 Reward)
Many literary magazines conduct regular poetry contests. They are again either genre or theme-specific or simply looking for the most impressive and impactful ones.
Extensive guidelines are provided for the participants and submissions are accepted only during a particular period of the year.
Read on to find where you can Enter Your Poem in a Competition:
1. The Iowa Review Awards – 10 pages of poetry (not more than one per page) and previously unpublished works along with an entry fee of $20 go into this contest that lets you bag $1500 if you manage to win it or get $750 as the runner up.
Check out the guidelines and submit your work right here.
2. Colorado Prize for Poetry – It is an international poetry book manuscript contest where the prize-winner receives a $2000 honorarium. They charge a $25 entry fee that comes with a yearlong subscription to the Colorado Review.
3. Crazy Horse Prizes – With a $20 entry fee that includes a one-year subscription to Crazyhorse, they accept 1 – 3 poems submitted between January 1 to January 31. You get to take home a $2000 reward!
4. Neil Postman Award for Metaphor – Awarded by Rattle in honor and remembrance of Neil Postman, they charge no entry fee and have no list of special guidelines. The author of the selected poem gets to have $2000, which the people of Rattle ask to be spent on books and in killing the television.
5. IHLR (Iron Horse Literary Review) – They publish single-author chapbooks with poetry collections ($1000 for the winner), flash short poems (winner takes $250 home).
Plus, while the ten finalists receive a standard honorarium for poems ($50 per poem) winners can bag a $1000 check. Poets can submit up to five poems for consideration. These people take their poetry very seriously. So, look no further.
6. Bellevue Literary Review – The BLR Prizes award outstanding writing related to several topics. The first prize is $1,000 (in each genre) and publication in the Spring 2021 issue of BLR.
Honorable mention winners will receive $250 and publication in the Spring 2021 issue of the BLR. Here are the winners of the 2020 BLR Literary prize. You could be next.
7. Boston Review – Contestants from the United States, Canada, and Western Europe will have to pay an entry fee of $20. While a winner will be chosen in each genre, many more runners-up will have their work published. Finally, the first prize winner gets $1,000 and publication.
8. The Ruminate Broadside Poetry Prize – This opportunity is now open. Each year this site awards $500 and publication to the winning poet. You can apply two poems per entry; 10 to 30 lines each. Enter now for $12.
More Articles:
#5 How to Publish Poetry for Money – Start a Poetry Blog
All in all, the wait for getting your poem published or elected in a contest is time-consuming and requires a lot of patience and time.
What if your mind keeps spewing so much poetry that you simply cannot wait all the time to get published? Why wait? Start a Poetry Blog – It takes just 15 minutes!
1. Create your free websites (with the help of a few assisting sites like Google business website or personal blog using Blogger) and start posting your poems. The more you get noticed, the more advertisers will become your sponsors.
2. Make use of your Instagram, Twitter, Facebook, Telegram, or any other social networking medium to promote your website and get more attention.
3. Use background images of beautiful sceneries or use your art to transport your readers into the emotions that you pour into your poems.
4. And finally, make sure you promote your sponsors with links and perhaps a little relationship with your poems.
#6 Poetry for Sale: Sell Your Poetry Merchandise
But, still. All this is going to take some time. Getting popular and getting all the sponsorships does take some time to build it all up.
So if you are looking for making quick bucks, let's get down to immediate sales.
1. Make Haiku T-Shirts – it's all raving these days, wearing t-shirts with quotes. But why not level it up a bit and print haikus on the t-shirts, caps, or backpacks?!
After all, people are more expressive these days. Write to them, print them, brand them, and sell them. Also, add "available for customization" and you will have orders piling up in no time.
2. Print Sonnets On Coffee Mugs – have you ever thought about your coffee cup speaking about your mood today? Or maybe your coffee cup giving you some encouragement? Well, why not?!
Make the coffee mugs more attractive by printing little ballads and sonnets on them. And of course, they are for sale!
3. Diaries And Wall Posters – Well, what's stationery shopping without buying a diary or a journal? You can take custom orders and print your poems on diary covers or wall posters for couples, kids, and especially teenagers
#7 Get Paid to Write Poetry for Greeting Cards, Notecards & Bookmarks
Yes, you heard me right!
Ever thought of making 'Customized Greeting Cards, Notecards, and Bookmarks'?
If you haven't yet, then you should. It's such a lucrative idea, that's always in huge demand.
Can't believe me?
Check out, how these Etsy sellers are minting money selling greeting cards, birthday cards, bookmarks, and note cards.
➡ 55,000+ sales selling greeting cards 😯 Isn't that insane?!
That's it, start selling e – greeting cards on Etsy. Orders will be pouring in no time when you spread the word.
Cut up a few, paste-up some more, write up all you can, and seal it.
#8 Make YouTube Poetry Videos
One thing that's getting wildly popular to make money, is making YouTube poetry videos.
Savannah Brown, a famous vlogger, with over 500k subscribers, makes a decent income creating poetry videos on YouTube. She monetizes her channel with AdSense and sells her e-books on Goodreads.
Check out one of her top poetry videos right here.
Interesting in launching your own poetry channel?Learn how to get started on YouTube
Related Read: 5 Best Vlogging Cameras for YouTubers on a Budget
Websites that Pay for Poetry
Whatever you do, you need an audience for your poem. Make them interested, quip their interest, try finding out what interests them at large and pour your heart out in your poetry.
It's all about drawing people to you and making them fall in love with what you write. That's all that is needed to make money using your poetry.
If you like the article or have anything to say about it, please pin, comment and share.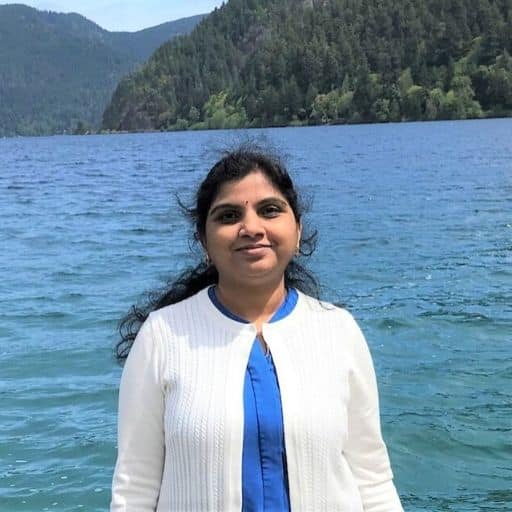 Howdy Folks, thanks for stopping by my blog.
I'm Swati, a proud mom, dedicated side hustler, full-time blogger, and a recognized millennial work-at-home expert. My expertise has been featured on esteemed platforms such as Forbes, CEO Blog Nation, Referral Rock, Vital Dollar, Databox blog, and many more. I have embarked on this incredible journey to share my firsthand experiences in the world of online income generation and to assist all of you in earning money from the comfort of your homes.
Join me in my mission to revolutionize the way we make money and achieve financial freedom. Trust me, it's not as challenging as it may seem!
Together, let's explore the boundless opportunities and pave our paths towards a prosperous future.